2017 Live Event Awards Judging Committee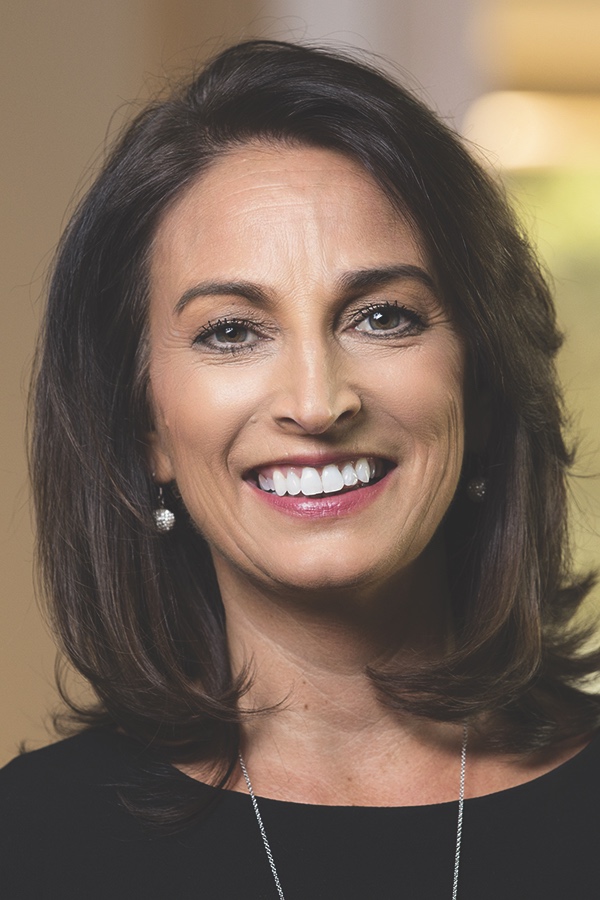 Chair:                                                           
Ursula Williams, Executive Vice President
Staffing Industry Analysts, Mountain View, California
Ursula Williams was appointed Executive Vice President of Staffing Industry Analysts (SIA) in 2018. In her role, Ursula bridges the various SIA departments, resulting in superior products/services for the staffing and the workforce solutions ecosystem. Day to day, she is responsible for global strategy and overseeing the teams responsible for Marketing, Operations, Conferences (including Registration Sales), Technology, and Digital Solutions.
Williams joined SIA in 2015 as SVP of Global Strategy and Marketing and has over 25 years of industry leadership experience and tenure with global organizations.
"The range of talent, vision and exceptional execution was evident in this year's Live Event entries. Selecting the winners from such an impressive cadre was both exciting and challenging, as so many outstanding events and platforms delivered on transformative, innovative concepts and stand-out experiences."
Committee:
Tara Allen, Sales Manager
GES, Dallas, Texas, USA    
Graduate of University of Central Florida's Rosen College of Hospitality Management. GES solution specialist since 2010. IAEE's Young Professional Committee 2018 Chair and the DFW Chapter 2018 Vice Chair. Wife. Boy and Puppy Mom. Dog Foster Mom. Wine Lover.
Suzanne Darmory, Executive Creative Director
Zeta Global, New York, New York, USA
Saraida De Marchena, President & CEO
Markatel - Strategic Communications, Public Relations & Events, Santo Domingo, Dominican Republic
Born in Santo Domingo, D.R. is President of Markatel, a corporate communications, public relations and event Management Company, seminars, congresses and conventions, nationally and internationally, founded in 1999. Strategist, Consultant, Communicator, Lecturer and Trainer in the areas of Communication and Oratory.
 
Susan Feldman, Conference Services Manager
Ayelet Tours, Dallas, Texas, USA   
Susan Feldman is an Intuitive, meticulous, and quality driven meeting management professional with more than 23 years of experience building high-value/high impact events and high profile conventions.  She has managed the conference division of Certified Travel Associates for the past 5 years.  Certified Travel specializes in running conventions for associations.
Katherine Goldman, Creative Director/Owner
The Very Thing, New York, New York, USA
Katherine honed her skills as an advertising copywriter, then refocused to experience marketing at Jack Morton. As Senior VP Executive Creative Director, she led creative for major B2B clients. Katherine is an author: My Mother Worked and I Turned Out Okay, a speaker: 3% Conference, a teacher: Miami Ad School.
Brian Hoffmeyer, Senior Vice President, Market Strategies
Beeline, Centennial, Colorado, USA  
As Senior Vice President, Market Strategies, Brian Hoffmeyer is responsible for strategic marketing, product marketing, and partner alliances. A Certified Contingent Workforce Management Professional (CCWP) with more than 12-years in the industry, Brian is passionate about helping clients, partners, and suppliers use the world's most advanced and comprehensive contingent management and services procurement solutions to achieve their strategic business goals.
Libby Irwin, Conference Director
Automotive News, Detroit, Michigan, USA
Libby is the conference director for Automotive News, Automotive News Europe and Automotive News Canada both planning and overseeing the development, promotion and implementation of close to 30 conferences and events each year.
Phil Larson, Senior Producer
inVNT, Washington, District of Columbia, USA
Phil is a Senior Producer at INVNT who has been in the industry for 10 years. INVNT is recognized as one of the leading brand communications agencies in the world, specializing in meetings & events, creative services, media & digital, branded environments, product launches, and webcasts. Clients include Samsung, PepsiCo, Merck, General Motors, Subway, ESPN, and SHRM.
Andrea Michaels, President
Extraordinary Events, Sherman Oaks, California, USA
Ana Rabicoff, Founder/President
Ana Rabicoff Lim, Fort Worth, Texas, USA    
Ana Rabicoff has 25+ years of experience within the travel and meeting planning industry. She was a travel agent with Carlson Wagonlit, Director of Special Events for the Cystic Fibrosis Foundation, and has produced many programs for Fortune 500 companies. In 2002, she started her company, Meetinguides. Ana holds a BA from Hollins University and lives in Fort Worth, TX with her family.
David Saef, EVP, MarketWorks & Strategy
GES, Chicago, Illinois, USA
Mark Shewmaker, Executive Creative Director
Organic, San Francisco, California, USA
Mark Shewmaker, Executive Creative Director: Mark leads UX, creative and content teams in the endlessly evolving exploration of digital innovation. Across his 20-year career, he's led large-scale e-commerce projects and campaigns for Lowe's, Verizon, NIKE, West Marine and Publix, Motorola Droid and Microsoft Surface.
David Sonntag, President
Decibel Management, Alexandria, Virginia, USA
David has extensive experience creating, planning and producing live events. David launched Decibel Management in 2007, in order to follow his passion for live events, experiential marketing, meetings and conferences. He brings public relations and agency expertise to use exclusively in the live event category. David's events have won numerous awards, including seven Silver Anvils, two PR Week Awards, and the reporting during the Voices of Civil rights bus tour won the Peabody Award.
Scott Thomas, CEO
Exegan Media & Entertainment, Las Vegas, Nevada, USA
Leslie Vickrey, CEO & Founder
ClearEdge Marketing, Chicago, Illinois, USA www.clearedgemarketing.com
As CEO of ClearEdge Marketing, Leslie leads a team of more than 40 top-notch marketers that help technology, software, professional services and staffing clients differentiate themselves from competitors through services like Branding, PR, and Digital Marketing. Leslie's passion for creating meaningful connections extends beyond ClearEdge. In 2013, Leslie Co-Founded ARA, a group dedicated to attracting, retaining and advancing women in tech. She's also on the Board of Directors for i.c.stars and Chicago Innovation; is part of UIC Entrepreneurship Hall of Fame; and was named one of the 2016 Enterprising Women of the Year.