Human Resources Awards Judging Committee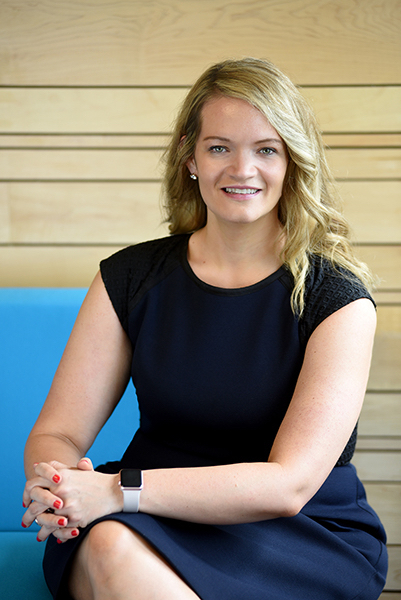 Chair:                                                           
Lisa Whealon, Chief People Officer
GL group, St. Louis, Missouri, USA
Lisa Whealon is the Chief People Officer for GL group, a premier provider of classroom libraries to the K-12 school markets across the country. Lisa has been with GL group for nine years and currently oversees the HR function, including Talent Development and Acquisition, Organizational Design, and Internal Communications for the three-division company. Culture is king at GL group, and Lisa leads the people initiatives, which includes creating a new WOW! Benefit every year. Lisa has helped launch GL group's Emergent Leader Program and GL University, and assists in the support of WOW! Benefits such as Sandy Vacations, the Marcia Jaffe Scholarship, and Bring-Your-Baby-to-Work.
Lisa serves on the Forbes HR Council and is a member of the local and national SHRM and ATD Chapters. 
"Judging the Stevie Awards was a humbling and inspiring process. It was a wonderful opportunity to learn from the many talented entries and a chance to see first-hand the innovative work that has been happening within the HR industry." 
Committee:
Amal Al-Najjar, HR Manager
Fluor Kuwait, Ahmadi, Kuwait
Connie Blaszczyk, Managing Editor, Monster Resource Center
Monster Worldwide, Boston, Massachusetts, USA
An award-winning journalist, broadcaster and producer, Connie Blaszczyk has honed her varied communication skills at some of New England's most respected companies, including Fidelity Investments and WGBH Boston. She currently leads the B2B content strategy at Monster and is Managing Editor of the Monster Resource Center.
Jonathan Canger, SVP - Global Talent Management and Corporate Human Resources
Marriott Vacations Worldwide, Orlando, Florida, USA
Dave Craig, Vice President, Human Resources
Fazoli's Restaurants, Lexington, Kentucky, USA
Dave Craig is Vice President, Human Resources for the 220-unit, Lexington, KY-based Fazoli's Restaurant chain.  A native of Akron, Ohio and graduate of Ohio University, Dave has been in the restaurant industry for over 30 years, including 23 years with Fazoli's as the Company's senior HR leader.  Dave has earned professional designations including Senior Professional in Human Resources (SPHR) and Certified Fraud Examiner (CFE).  His HR Team has been recognized for excellence both regionally and nationally.  Dave, his wife and two children reside in Lexington.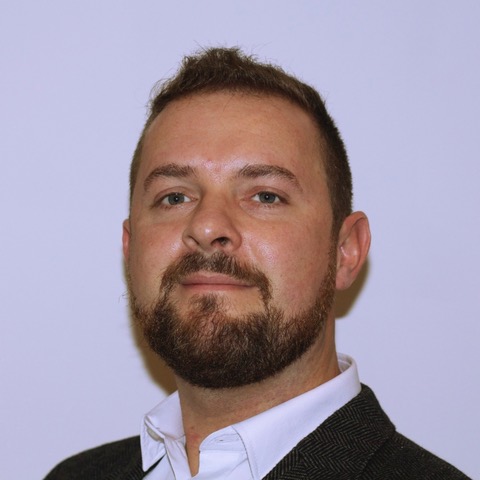 Mark Griffiths, Client Partner/CEO
Newleaf, Orlando, Florida, USA
Originating from the UK, Mark is a Client Partner at Newleaf Training & Development and heads up the East Coast Office in Orlando, Florida. Mark has personally gained over 15 years experience in the recruitment, training, eLearning and staff development space - working with non-profit, education and privately held organizations such as Randstad, Boston Scientific and Citrix to create and deliver high impact blended learning solutions using a wide range of eLearning tools and technologies.     
Barry Hartunian, Vice President Human Resources
Toast, Inc., Boston, Massachusetts, USA
Barry Hartunian has more than 25 years of business and human resources experience across a number of industries. Most notably, he has been an active business leader in the technology and software sector with companies that have experienced significant growth and success in their markets. His passion for global HR has grown out of his experiences living and working abroad while successfully pioneering and growing global operations for a number of successful companies including ATG, Spotfire, Veson Nautical and Toast.
Amanda M. Meyer, Director, Solution Strategy
Maritz Motivation Solutions, Fenton, Missouri,USA    
Leader in organizational transformation, design and development, Amanda has extensive experience leading people and organizations through large-scale transformation and strategy. Amanda currently leads solution strategy at Maritz Motivation Solutions to develop the next generation of products, strategies and employee solutions for the organization.
Shannon Nash, Chief Financial Officer
Inside Source, San Carlos, California, USA
Known as a business renaissance innovator, Shannon leads teams to success in operations, processes and company culture.  With over 20 years of experience as a business executive, Shannon's entire career path has been about adapting to the moment, building versatility across all elements of a company and providing cross-functional value.  She uses her tenacity and natural inquisitive nature to spark action in teams to deliver superior results.  Her extensive business operations experience includes overseeing finance, human resources, information technology, sales operations, legal, procurement, and business processes.  Shannon is both an attorney and CPA who is passionate about building things -teams, companies, and people.  Shannon is the CFO/COO of Inside Source, a leading space design, planning and office furniture dealer with over 200 employees spread out over 7 offices in the Bay Area, Seattle, and New York.  Inside Source is experiencing expansive growth; making the San Francisco Business Times Top100 FastestGrowing Private Companies list for 6 years in a row.  Shannon heads all business operations and is charged with leading the company through its next phase with goals of doubling revenues and workforce.  Shannon earned her BS in accounting from the University of Virginia McIntire School of Commerce and her JD from the University of Virginia School of Law
Helen Ottaway, Senior HR Manager
Burberry, Auckland, Auckland Region, New Zealand
Jodi Sawyer, Assistant Vice President, Global Human Resources
Manulife, Massachusetts, USA
Lisa Schweickert, Vice President Operations Services
Golden Corral Corporation, Raleigh, North Carolina, USA
In her 30 year career in the food service industry Lisa has worked with in both operations and learning & development for several companies including Jerrico, Sonic Drive-in's and Golden Corral Corporation.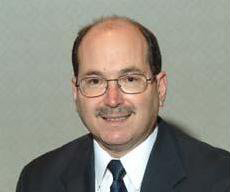 Mark Spool, President
Management Development Solutions, West Chester, Pennsylvania, USA
Mark Spool is a pragmatic, results-oriented consultant with over 30 years experience in leadership development.  Mark has coached executives and high potential employees in many organizations.  He has designed and conducted 360-degree feedback, employee engagement surveys, and supervisory/management training, as well as led the development of a global strategic leadership program for top management of an international company.  Mark established the succession planning process and integrated the human resource development systems around a competency model for several companies.
Anne Varano, Senior Vice President & Chief People Officer (Retired)
TGI Fridays, Dallas/Fort Worth, Texas, USA
Anne Varano served as the Sr. Vice President and Chief People Officer for 14 of her 19 years with TGI Fridays, a $3 billion dollar global operator of 1,000 casual dining restaurants in 61 countries with over 60,000 team members.  Anne successfully partnered with and advised three successive CEOs during both high growth and turnaround phases of the Global Fridays Brand.  She excelled in establishing and executing executive talent succession and selection, organizational development and design, compensation, benefits and internal communications in order to align and deliver the company's business strategies.  Anne also served as a Director of Women's Foodservice Forum, from 2011 through 2016, whose mission is to advance women leaders in order to drive growth for businesses and individuals in the foodservice industry.  She served on the Executive Committee, led critical initiatives as the Chair of the Learning & Development Advisory Board and served on the Compensation Committee where she led the development of compensation strategy, redesign of compensation plans and processes and led implementation of governance best practices.  She was also appointed by the Board Chair to co-lead CEO succession and selection while providing executive coaching of management.  She was recognized with the organization's Outstanding Board Service Award for 2015.
Vicki Whisenhant, Chief Associate Experience Officer
Post University, Southbury, Connecticut, USA
Vicki Whisenhant has devoted over 25 years to transforming the employee experience in private equity backed, medium-sized, national organizations to international, Fortune 100 entities in various industries. She has expertise inspiring and leading complex organizational transformations and aggressive growth initiatives, including M&A, in organizations looking to create aligned, collaborative, and committed employees. With proven success stimulating employee engagement, empowerment, and shared leadership, Whisenhant has a track record of delivering atypical organizational results and shareholder value with short timelines and lean resources.