Company / Organization Awards Judging Committee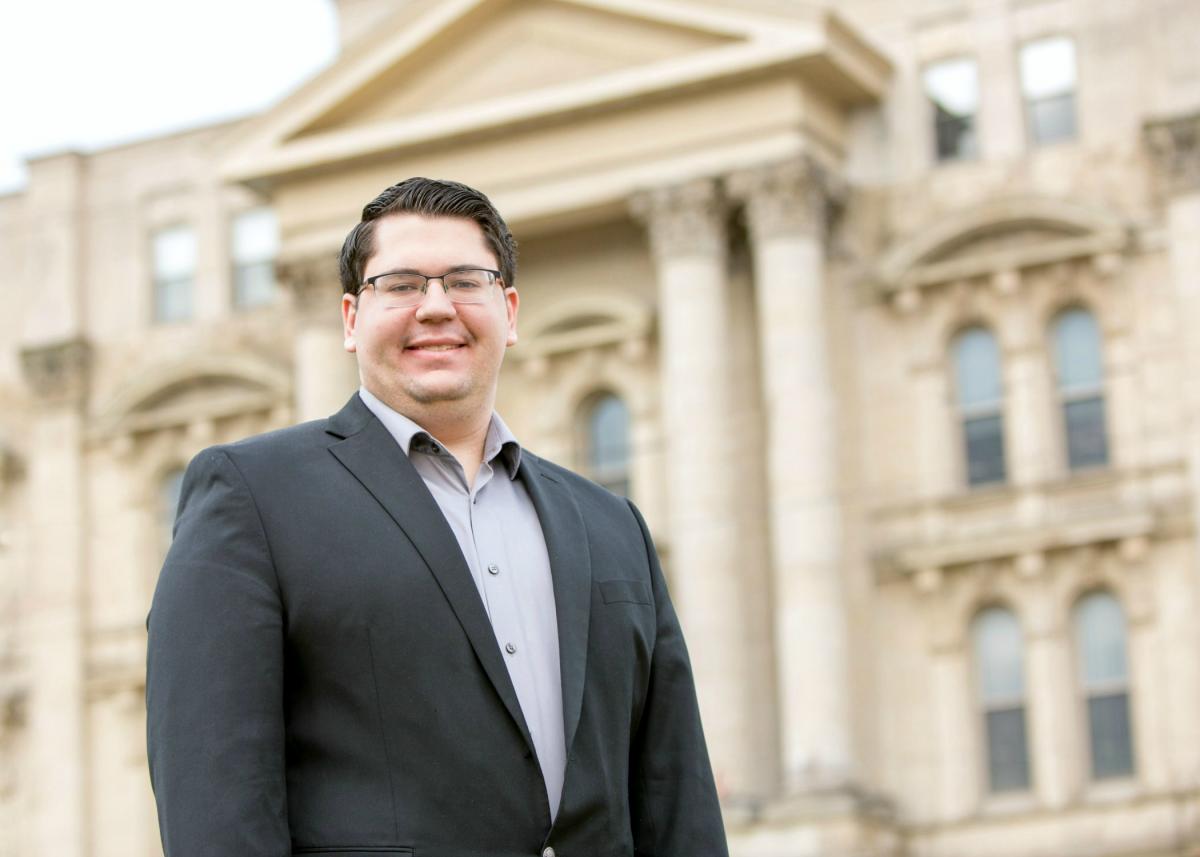 Chair:                                                           
Frankie DiCarlantonio, Vice President
Scaffidi Restaurant Group, Steubenville, Ohio, USA
Frankie DiCarlantonio is described as a "Business Professional and Community Leader." Frankie is the Director of Business Operations of the Scaffidi Restaurant Group, his family's business, which he has helped advance from a small, home-like setting restaurant to a multi-faceted food service industry over nine years. Under his management, the business has seen consistent growth each and every year while it has been in operation. Frankie is also a business consultant under his company, DiCar Consulting, which specializes in new business start-ups and expansions. 
Aside from his business ventures, Frankie is deeply involved with the community around him, serving on a multitude of boards, committees, and commissions throughout the Ohio River Valley Area. He is the Chairman of the Jefferson County Democratic Party, and is the youngest Democratic Chairman in the State of Ohio. Frankie also serves Steubenville as a representative to the Metropolitan Planning Commission, an organization that oversees all state and federal road and transportation projects throughout a span of three counties in two states. Aside from his political and civic contributions, Frankie is involved in 14 other boards. Because of his rich heritage, Frankie is proud to serve as the President of the Italian-American Cultural Club of Steubenville. This organization provides scholarships and other stewardships to organizations throughout the Ohio Valley.
Quite often, Frankie is quoted as saying "It is a joy to serve the community that has served me so well in my lifetime." Frankie has been recognized many times for his contributions to his community, most recently being named "Jefferson County's Young Professional of the Year."
 "I was both honored and excited to be able to lead a team of several great executives from the U.S. and across the globe to select honorees in the Company/Organization categories of The 2018 American Business Awards®. This experience is important to me as it highlights what business leaders are doing across our country and how they are moving the business community and people's lives forward. I want to congratulate all of the honorees this evening - all of your awards are well deserved."
Committee:
Tirupathi Anand, Chief Strategist
Leap Business Excellence Advisory FZE, Dubai, Dubai, United Arab Emirates
TP is a Strategy Advisor helping Small and Medium Sized Enterprises in the Middle East and Africa on Business Planning, Business Process Improvement, Strategic Alliances, Design Thinking and Business Excellence.  TP is associated with various Business Excellence Programmes as Senior Assessor/Judge.  He is a passionate teacher and is teaching Finance and Management related subjects in various Universities and Business Schools.
Amit Arora, Investment Banker
Evercore, San Francisco, California, USA
Amit Arora is an investment banker with focus on Mergers and Acquisitions in the Technology sector at Evercore. Prior to joining Evercore, Amit spent nearly 7 years at Goldman Sachs in its Investment Banking Division (M&A) working across offices in the United States, Europe and Asia. At Goldman Sachs, Amit primarily focused on Technology, Media and Telecom (TMT) and Healthcare sectors. Over his investment banking career, Amit has worked on M&A transactions of over $200 billion in aggregate transaction value. Prior to that, Amit was a consultant with Deloitte LLP. Amit is a graduate from Indian Institute of Technology, Kanpur.
Lev Barinskiy, CEO
Contactability, Newport Beach, California, USA
Lev Barinskiy is a serial Insurance technology entrepreneur and currently serving as CEO of Contactability. Contactability is a leading Insurance tech company working with some of the biggest Insurers and thousands of Insurance Agencies across all 50 states.
Beverly Butler, Senior Vice President
Wells Fargo, San Francisco, California, USA
Beverly Butler is Senior Vice President and Department Head at Wells Fargo, in the Treasury Management Division. She leads a team that helps to ensure a positive customer experience when enhancements or changes take place within the Treasury Management line of business.Beverly recently won Wells Fargo's Spirit of Philanthropy Award for her volunteer work with arts and human services groups.
Randall Emory, Associate Vice President, Quality Solutions
The Ambit Group, Vienna, Virginia, USA
Multiple award-winning, certified and experienced Quality Management professional with a demonstrated history of leading and managing projects in the information technology industry. Skilled in ISO, CMMI, ITIL, PMBoK, HDI, CMQ/OE and Microsoft best practices, with a B.A. in Mathematics from the University of Virginia, along with an M.S. in the Management of IT from the University of Virginia expected in July 2018.
James Glass, Controller
Industrial Security Integrators LLC, Herndon, Virginia, USA
J. Wes Glass is currently the Controller at Industrial Security Integrators, LLC, an all-inclusive, high-end Managed Security Services firm serving both Industry and Government headquartered in Herndon, Virginia. With 13 years of accounting and finance experience, (even in his young age), he manages and maintains all facets of the financials in the Company as well as providing critical insight in the business and services provided.
Astrid Greve Spencer, Adjunct Professor
Loyola University Chicago, Chicago, Illinois, USA
Astrid Greve Spencer is an award-winning former television news producer and a public relations professional. She also teaches journalism at Loyola University Chicago.
 
Christopher Hopkins, President
River Landing Solutions, Franklin, Tennessee, USA
Colin McKillop, Executive Director
WECAN, Windsor, Ontario, Canada
Teresa Moon Hauck, Enterprise Change Management, Senior Consultant
Aflac, Columbus, Georgia, USA
Executive Coach, Performance Consultant, and Trusted Advisor to Executives leading transformation within their organizations and/or their communities. Known for helping leaders gain insights for leading change; building relationships, and for developing solutions to increase organizational change capabilities. Experience driving change programs at Aflac, Accenture (Insurance, Utilities, Gas and Oil), and Emory University and Healthcare.
Shante Schroeder, Director of Marketing & Communications
97th Floor, Lehi, Utah, USA
Shante is the director of marketing & communications at 97th Floor, a Utah-based digital marketing agency awarded Agency of the Year at The 2014 and 2016 American Business Awards. She is former broadcast journalist and a communication specialist with a master's degree in public relations from The Newhouse School of Public Communications in New York.
Becky Wilson, Chief Visibility Officer
WDS Marketing and PR, Overland Park, Kansas, USA
Leader of a highly-focused branding agency that excels in helping clients gain credibility, visibility, and media attention and also building relationships with entrepreneurs and business leaders via media relations, award programs and influencer PR.