New Product and Service Awards Judging Committee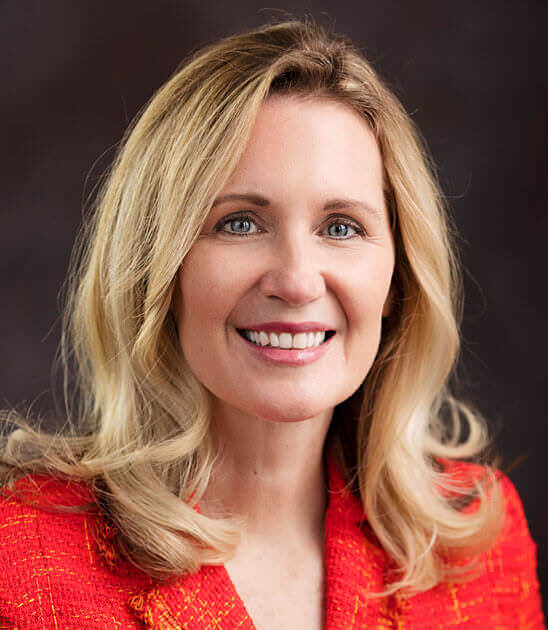 Chair:                                                           
Eileen Gannon, SVP, Corporate Communications & Investor Relations
Workiva Inc., Ames, Iowa, USA
Eileen Gannon is the Senior Vice President of Corporate Communications and Investor Relations at Workiva. She has more than 30 years of experience in journalism, public relations, finance, wealth management, and investments. In the last 6 years, Eileen and her team have won 14 awards for corporate communications, public relations, and investor relations.
Eileen has a Bachelor of Science in journalism and an M.B.A. in international finance from Iowa State University.
"As Chair of the New Product & Product Management Awards Judging Committee, I was so impressed by the number of new, ground-breaking products that are being created today. So many industries are changing our lives for the better, driven by the brilliance of technologists and early adopters. I can't wait to see what's next from these innovative companies." 
Committee:
Leon Chen, Biosystems Engineer
Pacific Atlantic Crop Exchange, Burlingame, California, USA
Anjali Chugh, President
Cosmique Global Inc, New York, New York, USA
Anjali is an Author, Speaker, and a Business development coach. She uses her decades of experience as an Attorney to provide the business owners in New York with resources needed to succeed. She runs an Advisory firm that offers a complete business building package to its clients. The package includes a wide array of services, including but not limited to, strategic planning, business branding, resourcing & procurement of products, social media advertising & blogging, Trademark Registration, setting up e-commerce sites, Quickbooks Consulting and in some cases, financial assistance as well.  Under her leadership, Cosmique Global won Golden Bridge Business Award, Stevie Women in Business Award, and One Planet Business Award in 2017. As a Leadership Coach, Anjali offers empowerment, inner growth & leadership programs to both adults and children. She's an official member of Forbes Coaches Council.
Pamela Clark, Executive Director/Founder
New Heights Educational Group, Inc., Defiance, Ohio, USA
Pamela Clark is the Founder/Executive Director of the New Heights Educational Group (NHEG). NHEG is an educational 501(c)(3) nonprofit organization located in Defiance, Ohio. Ms. Clark has been assisting families with their educational needs for 14 years. She is married and has two grown married children and two grandchild, all of whom reside in Defiance, Ohio. Throughout the years, the NHEG organization and Ms. Clark have received several business awards and other forms of recognition from the Stevie Awards. Ms. Clark is honored to help judge this year's American Business Awards.
Sai Sharan R Donthi, Assistant Vice President
Credit Suisse, New York, New York, USA
Sai Sharan Donthi is a software engineer by profession with 10 years of experience in building software systems for financial industry. Sai currently works at Credit Suisse in Risk and Finance Visualization and Analytics group. Sai brings a unique cross section of business acumen, deep technical knowledge and innovation outlook to develop business critical solutions for Credit Risk, Market Risk, Product Control and Group Finance Organizations. Sai has a masters in software engineering from Carnegie Mellon University and has worked at Accenture.
Allison Duquette, Chief Revenue Officer
CampusLogic, Chandler, Arizona, USA
Marco Encinas, Manager, Marketing and Product Management
Teletrac Navman, Garden Grove, California, USA


 
Syed Fazal, Vice President, Global Compliance Operations
JPMorgan Chase, New York, New York, USA
Erika Flora, Principal
BEYOND20, Washington, District of Columbia, USA
Erika is a Senior IT Service Management (ITSM) Advisor and Principal with BEYOND20.  For more than 15 years, Erika has worked with global organizations to define and launch IT transformations, provide ITIL/Agile training and coaching, and implement Enterprise platforms.  She is ITIL Expert certified and holds several Agile/Scrum certifications including Certified ScrumMaster (CSM), Certified Scrum Product Owner (CSPO), and Certified Scrum Professional (CSP).  Erika holds a Masters Degree in Microbiology from the University of Florida, served as an Adjunct Professor of Project Management at San Diego State University (SDSU), and is a skilled blogger, presenter, and the author of, "Demystifying Agile, Scrum, and IT Service Management."
Ankita Goel, Senior Product Manager
Google Search, San Francisco, California, USA
Pritesh Jarodiya, Operation Manager
Yogi Texas Holding, Inc., Allen, Texas, USA
Pritesh Jarodiya is a man of vision and exhibits his leadership through his 16+ years work experience. He starts his career from Ipca Laboratories Ltd then he joins Unique Pharmaceutical Ltd as a Research and Development Officer. He had played a critical lead role in the successful establishment and development of Yogi Texas Holding Inc. His work was primarily focused on developing innovative business models, managing intellectual property assets, risk assessment, making key investment decisions. His strategic insights and visionary outlook enable him to drive the business from different perspectives.
Andrew Kossowski, CEO
Port It Global, Miami, Florida, USA
Andrew Kossowski is the Founder and CEO of Port It Global Inc. Prior to Port It Global he served as CIO, Airtel Africa, driving the IT strategy and execution capabilities in 17 African countries. Before Airtel he was Vice President-Operations, Ericsson, Latin America and Caribbean, encompassing 60 Telecom Operators across the region delivering Network and IT Solutions. He began his career in the US Air Force where he served for over 12 years in the fields of Developmental and Operational Testing and Quality Assurance. He earned an MSc from Boston University and a BSc from Embry-Riddle Aeronautical University.
Anoop Kumar, Senior Program Manager
HCL America, Pittsburgh, Pennsylvania, USA
Leading and managing IT staff of different disciplines to facilitate IT strategy and execution of customers' organizations. Which involves but is not limited to meeting long term IT goals, developing and controlling budgets and activities, applying change, risk and resource management. As a Senior Program Manager I am responsible for program performance and maximizing program and projects' ROI, managing team with diverse array of talents and responsibilities. In short term, I manage changes and interventions to ensure project goals are achieved and in long term ensuring goals are met in areas such as customer satisfaction with increased opportunity to grow business for organization. As account manager - strategizing and overlooking recruiting activities.
Venkat Machaneni, Executive Director
e Center Inc., Newtown, Pennsylvania, USA
Venkat Machaneni is the Executive Director for e Center where he runs the Data & Analytics practice serving Fortune 500 clients and Federal Government Departments. He has over 20 years' experience in IT Strategy, Enterprise Transformation and Business Analytics. He served on Technology Advisory Boards for several startups and has experience in incubating niche business models & patent development. He holds a Masters degree in Information Systems from Carnegie Mellon University and an MBA from Cornell University.
Suhas Pande, Lead Full-Stack Developer/Solution Architect
State of Oregon, Portland, Oregon, USA
Suhas Pande is Amazon WebServices Certified Solutions Architect - Professional (AWS Cloud - SAP) and Lead Full Stack Developer. He has 14+ years of experience designing solutions in Java, Big data, Amazon Cloud (AWS) and other Technologies. Domain Expertise in Retirement System Solutions, Credit Card Processing and Fin-Tech industry expertise. He has excellent track record through his career with Leadership Roles such as Solutions Architect and Lead Developer. He is passionate about the fast changing Finance industry and the role of technology in creating a decentralized space.
Paul Patton, Senior Manager, R & D and Regulatory Research & Development
Delta Faucet Co., Indianapolis, Indiana, USA
Parmod Satija, Director- Product Development
Alpha Net Consulting, Santa Clara, California, USA 
Parmod is a passionate and Innovative Senior Product Management & Engineering professional with over 20+ years of experience in different industry verticals which include software, high tech, and Automotive.  Parmod has earned MS in Engineering Management Degree from International Technological University, Silicon Valley USA, another master's Degree from Annamalai University, India, Bachelor's Degree in technology from India's Premier Plastics Engineering and Technology institution, Diploma in Personnel Management and Industrial Relation and Diploma in Total Quality management and ISO 9000. He is also Oracle cloud certified professional and have displayed & presented his work at many international exhibitions.
Umesh Vaidyamath, Founder and CEO
INSZoom.com, Inc., Pleasanton, California, USA
Umesh Vaidyamath is the Co-Founder & CEO of INSZoom, the world's largest immigration case management and compliance software. INSZoom has grown from a one-man startup to the world's largest immigration software company. This award-winning software is synonymous with immigration technology and is adopted by 1400+ customers around the world.
Sasank Vemana, Lead Developer
Florida State University, Tallahassee, Florida, USA
Sasank Vemana is a seasoned PeopleSoft expert with several years of experience around the globe and a penchant for leadership, research, advisory and strategic roles in the IT Services industry. He currently leads the Enterprise Applications (PeopleSoft) Development Strategy at The Florida State University.