2017 New Product and Service Awards Judging Committee
Chair: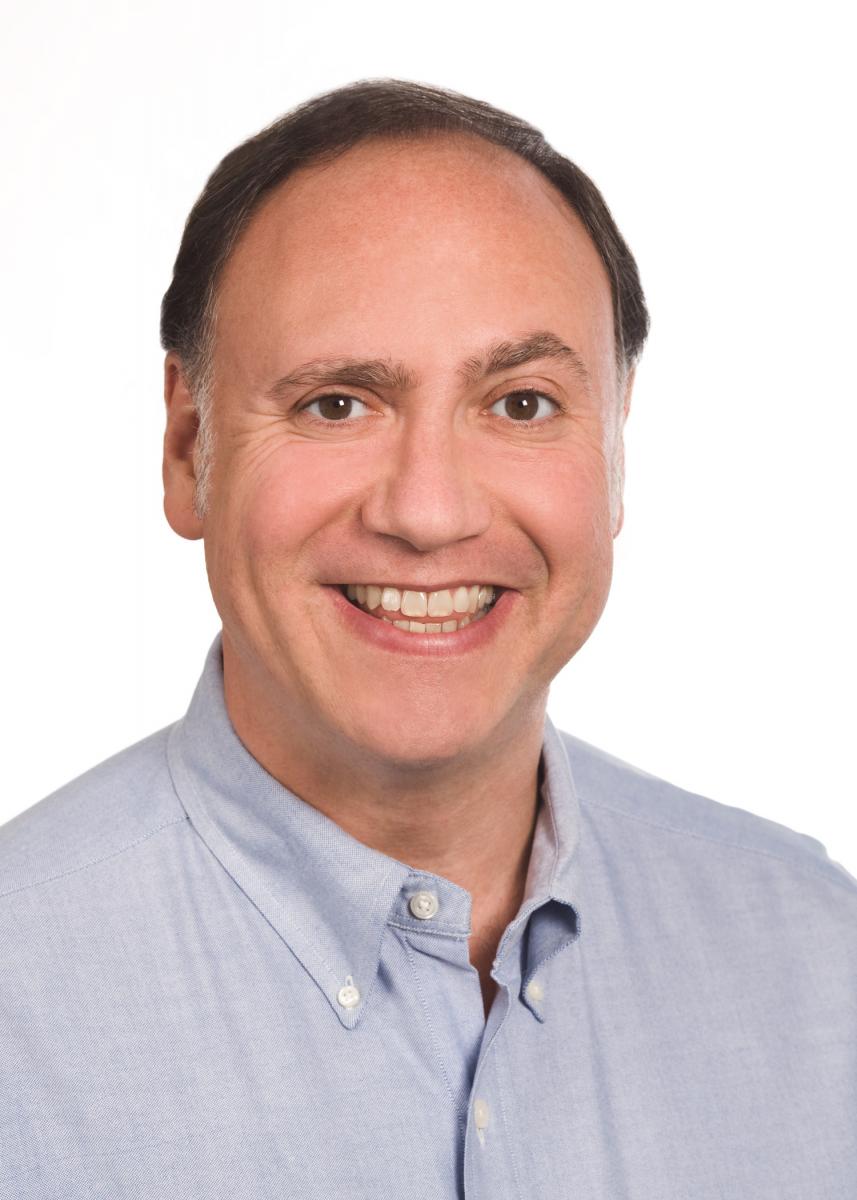 Alec Stern, Co-Founder
Handy Cane, LLC, Salem, Massachusetts        
Concurrently, Alec is co-founder of Most Corp., which designs, manufactures, and delivers patented consumer products, precision motion products, and medical devices.
Previously, Alec was the Vice President of Strategic Innovation and Executive-in-Residence for the Small Business Innovation Program at Constant Contact. Alec is a member of Constant Contact's founding team and was one of the original three in an attic. During his tenure with the company through IPO and acquisition, he assumed a wide range of responsibilities and senior roles in strategic partnerships, channels, and business development. Alec was also responsible for the creation and development of Constant Contact's channel partner programs and spearheaded strategic innovation, community-based entrepreneurism, and vertical industry thought leadership for the company.
Engaging with hundreds of startups and small businesses annually, Alec serves as a judge, mentor, and advisor for accelerators, schools, universities and programs such as TechStars, MassChallenge, MIT Start Smart, Lean Startup Challenge, the Stevie Awards, and the United Way Youth Venture. As an angel investor and limited partner in the G20 Venture Fund, Alec is also an investor in a number of rising companies. He has been a featured speaker for international, national, and regional small business; for startup, nonprofit, and industry conferences; and for colleges and universities. Alec is active on the Board of Directors, Board of Advisors or Executive Committees for organizations including BoardOnTrack and Nix86. He is an appointed member of the City of Boston Neighborhood Innovation District Committee, the 128 Innovation Committee, and Boston's Small Business Advisory Council as well as a founding organizer of the CityStart Boston Civic Innovation program. Alec holds an MBA from Northeastern University and a BS from Syracuse University.
On being invited to Chair the New Product & Service Judging Committee, Alec commented: "Innovation is the lifeblood of companies of all sizes.  The ability to create new and improved products and services, and finding ways to better serve customers, are key to all companies' future growth and success.  Winning a Stevie Award would be the ultimate recognition for these great achievements."
Committee:
Anjali Chugh, President
Cosmique Global Inc., New York, New York
Anjali is an Author, Speaker, and a Business development coach. She uses her decades of experience as an Attorney to provide the business owners in New York with resources needed to succeed. She runs an Advisory firm that offers a complete business building package to its clients. The package includes a wide array of services, including but not limited to, strategic planning, business branding, resourcing & procurement of products, social media advertising & blogging, Trademark registration, setting up e-commerce sites, IT / Tech support, and in some case, financial assistance as well.  As a Leadership Coach, Anjali offers empowerment, inner growth & leadership programs to both adults and children. She's an official member of Forbes Coaches Council.
Jean Gea, Product Marketing Strategist
Esri, Redlands, California     
Jean is a B2B tech product marketer & product manager, currently leading product marketing strategy and execution for a billion dollar company's portfolio of applications. Currently based in SoCal and originally from Singapore, Jean has lived, worked and studied on 3 continents so far. She prides herself on being effective, efficient and adaptable, honed through years of experience managing customer expectations, delivering results, and building trust in high-pressure environments, and believes in teamwork, prototyping, piloting, and learning by doing. Jean studied in France for her MBA from INSEAD, the #1 Global MBA.           
Megan Harris, Managing Director
SYZYGY, New York, New York
As a digital native and global business citizen, Megan brings a unique perspective to her role as Managing Director at SYZYGY North America. She manages all operations and business growth for the digital agency, which offers creative, technology, and media services to major travel, luxury, and financial services brands, including Avis Budget Group and Paypal.
Laura Henderson, Founder & CEO
Epiphany Learning, Wauwatosa, Wisconsin
Laura Henderson is a successful technology executive who first made her mark as CEO of an international software company, TEKLYNX Americas, Inc.,. Leveraging both her professional and personal background, Laura set out to close the gap with the creation of a personalized learning software platform.
 
Anna Iurchenko, UX Designer, Product Designer
Stanfy, San Francisco, California
Anna leads the design practice at Stanfy, a San Francisco-based software development firm. She oversees the integration of user insights into the product development process and is focused on helping companies create new experiences rooted in a deep understanding of user needs and behaviors.
Craig Jacobsen, Founder & CEO
Open Spaces Marketing, Encinitas, California          
Craig is a digital marketing pro behind many successful product launches and marketing programs. He has tranferred his F100 marketing experience into online marketing expertise. He architects marketing and sales systems and implements them.
 
Tanmay Mishra, Senior Product Manager
Becton Dickinson & Company, San Jose, California
Tanmay is a Senior Product Manager with Becton Dickinson & Company in their life sciences business based in San Jose California. In this role, he has global responsibility for the sample preparation instrument portfolio used in clinical diagnostics laboratories for preparation of human biological specimens. Prior to this,  he has held various research and product design roles at Abbott Vascular and Medtronic. He holds 30 patents for his innovations and has authored numerous publications including a book chapter. He holds a Master of Science in Mechanical Engineering from Stanford University, and an MBA from The Wharton School of the University of Pennsylvania.
Govindraj Muthyalu, Founder & CEO
CashPundit Technologies Private Limited, Bangalore, India  
Govindraj is a CPA and has more than 25 years of finance, accounting, and IT experience.  He has worked as a controller and a CFO of many multi-million dollar companies. He is the CEO of Cashpundit Inc., a startup that he founded to help businesses manage their cash flows.
Max Nikolaev, Global Product Champion - Well Services
Schlumberger, Houston, Texas
Max Nikolaev manages new product development and marketing efforts for Fortune 500 company - Schlumberger, driving the value of better chemistry in the oilfield market on a national and global level. Max possesses extensive experience with domestic and international supply chain, new chemistry and business development.
Paul Patton, Senior Manager, R & D and Regulatory Research & Development
Delta Faucet Co., Indianapolis, Indiana         
With over 35 Years of experience in the plumbing industry, Paul believes understanding consumer behavior is crucial in order to design products that meet consumer demand. Paul anticipates product needs for various Delta brands, identifying innovative technologies, product enhancements, and collaborating with industrial design and engineering teams. He also interacts with federal, state and local jurisdictions in the area of water conservation and always brings in the voice of the customer.   
Sean Shahrokhi, Senior Technical Project Manager
Verve, San Diego, California
Sean is a business leader that loves to give back to the community. With an extensive background in project and product management his passion for business and technology have helped play a vital role in his success as a business leader and as an active member of the technology community.
Renee Tocco, Founder & Managing Director
Loanezi, Helensvale, Queensland, Australia    
Renee Tocco is the founder of Loanezi, an innovative finance broking business aiming to be a revolutionary disruptor with her adoption of technology in the fairly staid lending industry. Renee is a qualified naturopath driven to improve the health and wellbeing of family, friends and all interested.  After many successful years of sales and high-end corporate business account management with Telstra and Telstra Partners, Renee began building the framework for a finance lending business that would exist to challenge the status quo in the industry. From this Loanezi was created and has existed since 2014.
Rajani Veeramachaneni, President
E Center, Inc., Newtown, Pennsylvania            
Dan Yang, Founder & CEO
VINCI Education Corporation, Alexandra , Virginia      
Dr Dan D Yang is the founder of VINCI Education and VINCI School, a pioneer in adopting technology into preschool and primary grades. She led the VINCI team and created VINCI Blended Learning Curriculum who won a number of awards including CES, CODiE, Tech & Learning etc.. The curriculum has since been implemented in both private schools and public schools. Students aged 2 to 8 years enjoy learning Math and Language through a blend of traditional and digital methods. Dr Yang was a recipient of 2014 American Business Award Stevie Gold.