Sales Individual & Sales Team Awards Judges
2019 JURY CHAIR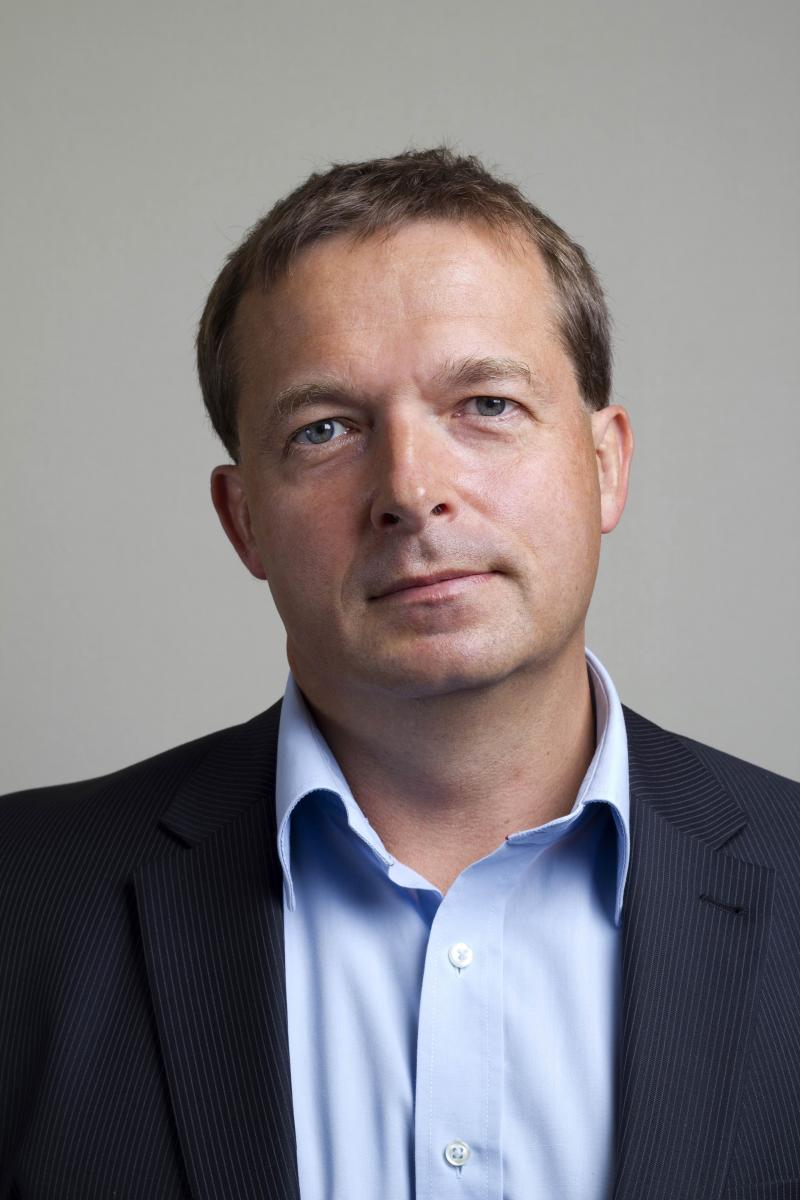 Murray Lock, Joint Managing Director, M Partners Ltd, South Godstone, Surrey, United Kingdom
Initially qualified from Kingston University, UK, with a Business Studies degree specializing in marketing, Murray gained additional diplomas from the Chartered Institute of Marketing and the Direct Marketing Association, before venturing into the world of printing equipment as a management trainee with the Pershke Price Services Organization in London.
   After taking a job as Sales & Marketing Manager in the Printing Equipment and Services sector, Murray then moved into a Marketing Director role with a job that included managing multi-million pound international exhibitions. As a Board Director, the position included sales and P&L divisional responsibility.
   In 2006, Murray and a former colleague established M Partners Ltd. In 2010, the company won the agency for Mitsubishi Heavy Industries, Print Equipment, for the UK. Following its success with these products, the company expanded the agency to include the whole of Europe in 2014. M Partners has become a multi award-winning business, covering international sales, service, and marketing.
   Murray is the proud father of two boys, and is based in Surrey, England.
COMMITTEE:
Mandarr Agshikar, General Manager
Ajhinkkya Fze, Burdubai, Dubai, United Arab Emirates      
David Araujo, Supervisor, Direct Channel Sales
DHL Express, São Paulo, Brazil
Jackie Coffey, Vice President Telesales & Engagement
Guidewell Connect, Jacksonville, Florida, United States
Kelly Dantas, Media Director
SDI Distributor, Yonkers, New York, United States
Robyn Davis, Trade Show Strategy Specialist
When I Need Help, Columbia, South Carolina, United States
Jim Dickie, Co-founder, Independent Research Director
CSO Insights, Boulder, Colorado, United States
Kay Fiehn, National Sales Manager
Rains, Vancouver, British Columbia, Canada
Stephen Gill, Owner
Stephen Gill Associates, Aston on Trent, Derbyshire, United Kingdom
Stanley Goodrich, Public Relations Manager
SYSPRO, Costa Mesa, California, United States
After earning his MBA degree from UC Berkeley, Goodrich began his career in Silicon Valley, where he worked with such notables as Jerry Sanders, Ben Anixter and Regis McKenna.  Goodrich was the first Marketing Communications Manager at Western Digital. When the company was acquired by a larger firm, Al Phillips, WDC founder and president told Goodrich that he attributed much of the company's success to his PR efforts.  After spending 10 years as Editor-in-Chief of Computing News & Review, Goodrich joined SYSPRO as PR Manager.
Swayne Hill, CEO
Hire Smarter, Inc, El Segundo, California, United States
Kelly Kanches, Product Expert
NC Squared, Aiken, South Carolina, United States
Bhargav Katikala, Co-founder and CMO
One Youth Media, Hyderabad, Uttar Pradesh, India
Dr. Kiran Kumar, CEO
Marquis Associates Karnataka, Master Franchisee of Tea Villa Cafe, Bangalore, Karnataka, India
Kiran Kumar Is a Seasoned Operations Manager having his core competency in Negotiations Management, HR Management Purchases and Business Planning.  He has 20 plus years experience in Pharma Retail, Admin HR and Operations in a Event Management, Balloon Manufacturing Company and Nutraceutical Company. .Throughout his Kiran has been very active and participates in organizing cultural and corporate events.  Recently he moved to the hospitality industry and is now the CEO of Marquis Associates Karnataka Master Franchisee of Tea Villa Cafe a Veg Multi-cuisine Cafe with 400 + items and 100 + Tea Variety on the menu.
Lloyd Lofton, CEO & Founder
Power Behind The Sales, Marietta, Georgia, United States
Lloyd built his career starting in door to door sales, eventually leading sales distribution for a mid-west insurance company producing $60 million a year in sales, hiring 2k salespeople in one year and hundreds of managers.  He has succeeded in other industries including retail, selling credit card processing and small business loans.  He is the past President of the Senior Insurance Marketing Association and through this 30 year career he has written articles for leading industry magazines such as Retirement Advisors, Life Insurance Selling Magazine, Senior Market Advisors Magazine, InsuranceNewsNet, and ISO and Agent Magazine.  He has been interviewed by "The Wealth Channel" through American College, AnnuityNews Now and Business RadioX, while completing 100+ training vignettes across multiple industries through Demand Media and the Houston Chronicle.
Rachel Matthew, Specialist, Strategy and Excellence
Dubai Airport Free Zone, Dubai, United Arab Emirates
Rachel is a Management Consultant, Speaker and Blogger with over 24 years' experience in Process Improvement and ISO Management Systems and more Strategic Consulting like The Balanced Scorecard, Strategic Planning, Change Management, Business Excellence Models and Benchmarking. She currently advises the Strategy and Excellence Department at Dubai Airport Free Zone.
 
Jason McNeil, Director of Business Development
Sales Partnerships, Inc., Broomfield, Colorado, United States
Jason led programs for SPI in two industries at Sales Partnerships from 2007-2013 where he won SPI's Top Gun award twice and was ranked as one of the top 10 sales professionals in America. He returned in 2018 after winning national honors in SaaS sales to join SPI's business development team.
Keith Nordin, Head of North American Sales
Web Active Directory, Dallas, Texas, United States
Keith has a proven track record of over 20 years successfully building technical and sales organizations at Web Active Directory, Kapow Software, and RightNow Technologies, with each organization completing a successful exit.  Keith holds a Bachelor of Arts and Master of Arts in Counseling.
Dr. Ravishankar N.S., Chief Financial Officer & Group President   
Dr Krishna Life Sciences, Bengaluru, Karnataka, India
Dennis O'Higgins, Senior Manager-Sales & Marketing
PwC, Manchester, Greater Manchester, United Kingdom       
Claudia Rodriguez, Diplomada en Edicion de Medios
Universidad Técnica Particular de Loja, Loja, Ecuador
Stu Schlackman, Owner
Sales Coaching and Training, Richardson, Texas, United States
Stu Schlackman is a sales coach and trainer. He is the relationship building expert helping clients develop high-performance sales teams. He is the author of Don't Just Stand There, Sell Something and Four People You Should Know. He is a past president of the National Speakers Association of North Texas and a Certified Speaking Professional.
Peter Smith, President
inWhatLanguage, Salt Lake City, Utah, United States
Orsolya R. Szabo, Capability & Strategic HR Expert
Mol Group, Budapest, Hungary
Burcu Tekbas, Director - Travel Agencies Sales & Marketing
Fly Express International Tour Operator, Istanbul, Marmara, Turkey
Burcu started her career at the same time as her university years and she believed that the experience in the field was very important as her university process begins.During  the her carrer improvemnet , She was responsible for the development of Sales and Marketing process  and  Brand Standards of the Company. Burcu's other job  experinces and qualifications are related with Corporate Communications,  360 Degree Digital Marketing, B2B Business Development and Active Field Sales processes.She is working as Director of Sales, Marketing and Travel Agencies of Turkey at Fly Express International Tour Operator since 2016. Burcu was born in Ankara, Turkey and she graduated from the Faculty of Tourism and Hotel Management  in Mersin University. The Mersin University which university is one of the oldest  tourism university in Turkey.
Julie Thomas, President & CEO
ValueSelling Associates, Rancho Santa Fe, California, United States
Irem Tuzunalper, Founder & CEO
Extra Loyalty Solutions, Inc., Istanbul, Sisli, Turkey
Patrick Van Tolhuyzen, Independent Consultant
Malaga, Spain
Tiffany Wagner, Global Process Executive for Account Planning
SAP, Newtown Square, Pennsylvania, United States