Customer Service/Contact Center Individual & Business Development Judges
2019 JURY CHAIR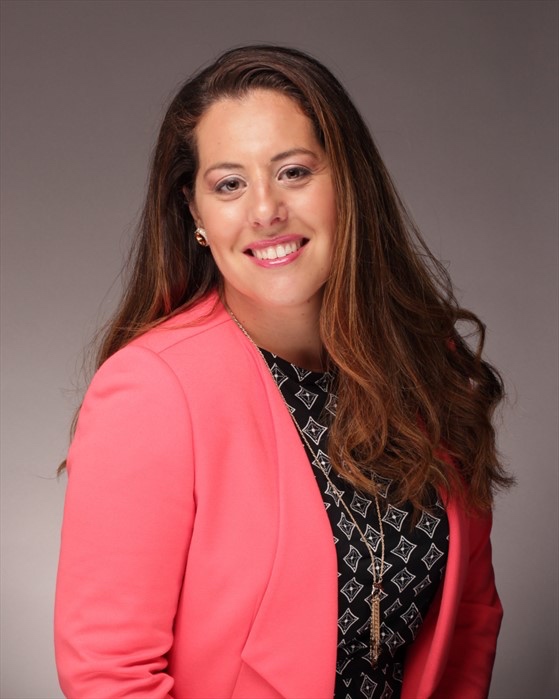 Vanessa Brangwyn, Chief Customer Officer, Achievers, Toronto, Ontario, Canada
As the Chief Customer Officer at Achievers, Vanessa is focused on helping clients develop and cultivate an employee engagement and recognition strategy that ultimately aligns with, and contributes to the attainment of strategic business objectives.  Since 2011, Vanessa has had the opportunity to lead and develop a fantastic team of CSMs and partner with many diverse organizations who share her passion for creating a work environment committed to employee recognition as a key driver of business success.  Vanessa has nearly 15 years of experience working for high-growth technology companies. Prior to joining Achievers, she held various Client Services positions at leading software organizations, including Workbrain and Eloqua, where she specialized in Client Strategy and Education & Best Practices Delivery.  Vanessa holds a double honours degree in Psychology and Marketing Management from the University of Guelph, Ontario, Canada.
COMMITTEE:
Tirupathi Anand, Chief Strategist
Leap Business Excellence Advisory FZE, Dubai, United Arab Emirates
Business and Corporate Finance Professional offering qualitative experience in Strategic Planning, Corporate Finance, Corporate Governance, Business Process Management, Design Thinking and Business Excellence.  Proficient in mapping business requirements with proven ability in designing & implementing systems to achieve financial discipline and enhance the overall efficiency of the organisation.
Jessica Ash, Business Development and Strategy
Broadridge Advisor Solutions, Fort Wayne, Indiana, United States
Muhammad Azhar, Former Chief Operating Officer
TPL Trakker, Hoover, Alabama, United States
Sam Baddeley, Business Improvement Manager
Kuoni Global Travel Services, London, United Kingdom
Kristyn Emenecker, Senior Vice President, Product Strategy Group
Verint, Melville, New York, United States
Kristyn has been in the customer care and contact center industry for the past 20 years, serving in a variety of operational, consulting, and senior leadership roles. She today runs product and business strategy globally for Verint's broad portfolio of Customer Engagement solutions. Active in a number of industry groups, Kristyn has been published in multiple trade journals and is a frequent speaker on contact center and customer engagement topics.
Jennifer Franklin, Vice President, Enterprise Sales
League, Toronto, Ontario, Canada
Agnes Gervacio, Managing Director
CEO Advisors, Inc., Makati City, Manila, Philippines
Agnes has over 20 years of sales and executive experience in the telecom and IT industry.  An Electronics And Communications Engineering graduate of Mapua Institute of Technology, she started her career as a programmer for a local software development firm and thereafter moved to sales in the telecom industry.  She was head of sales and International Carrier Business of Eastern Telecom and moved to Bayantel as Vice President for Sales before joining an international submarine cable company, Asia Global Crossing, as Country Manager for Philippines and Thailand.   She was also affiliated with NEC Philippines as President for the Philippine Office, the first Filipino to hold the post. 
Jim Iyoob, Chief Customer Officer
Etech Global Services, Nacogdoches, Texas, United States
Jim is the Chief Customer Officer for Etech Global Services. Jim has responsibility for Etech's marketing, business development, program implementation and product development across all of Etech's existing lines of business – Etech, Etech Insights, Etech Technology Solutions (ETS), and Etech Social Media Solutions.
Andreea Leonte, Head of Brand
Asana Rebel, Berlin, Germany
Head of Brand with Asana Rebel. Creative Strategist with 14-year experience in brand building, brand storytelling, and content marketing. An advocate of marketing automation driven by value. Critical thinker who uses storytelling as the leadership tool.
Alycia Mitchell, Senior Marketing Manager
Sucuri, Victoria, British Columbia, Canada
Alycia Mitchell has been a senior marketing manager with Sucuri since 2014. She has almost a decade of experience with technology and business development. She studied English at the University of Victoria and teaches seminars in cybersecurity and online marketing.
Joe Steuter, Vice President, Marketing Communication
Carson Group, Omaha, Nebraska, United States
As the VP of Marketing Communication for Carson Group, Joe is responsible for the overall direction of the Carson Group brand, identity, and reputation. Since graduating with a degree in Journalism/Advertising from the University of Nebraska - Omaha, he has spent the majority of his career in public relations, advertising, and corporate marketing and has led major campaigns for a variety of clients, from one of the Midwest's largest banks to well-known tech giants in Silicon Valley. Joe also acts as the senior copywriter for Carson Group, manages the brand's social media presence, and directs the key messaging for Carson Group's national coaching and content programs. A source of inspiration for him comes from helping other advisory offices find their brand potential through the fusion of fundamental marketing techniques and new era technology. It's this combination of digital expertise and personal touch he feels will dictate the success of how financial advisors make a lasting impression with their clients in the future.
Rochelle Sutton, Specialist, Customer Experience Management
Accenture, Tarvin, Chester, United Kingdom
Vipul Tandon, President, East Region
Cummins Sales and Service, New Hudson, Michigan, United States
Vipul Tandon with Cummins since 2000, current President of the East Region Cummins Sales and Service since 2014, and leads 2100 employees in the pursuit of superior sales and customer service in 16 states.  A native of India, an MBA from Butler University, MSME-Purdue University and B.Tech. from IIT Kanpur.
 
Will Tarrant, Co-Founder & Managing Partner
Service Metrics Group, Plano, Texas, United States
Will founded Service Metrics Group in 2006 and has grown the organization as a leading global provider of customer experience measurement solutions.
 
Nicky Tombs, FCMA FFA CGMA, Finance Business Partner
Mr Green Ltd, Sliema, Malta
Nicky is a Fellow of the Chartered Institute of Management Accountants (CIMA) and the Institute of Financial Accountants (IFA) and has over 20 years experience in a variety of industries.
Vincent Vanden Bossche, Senior Consultant
Call Communications.eu, Brussels, Belgium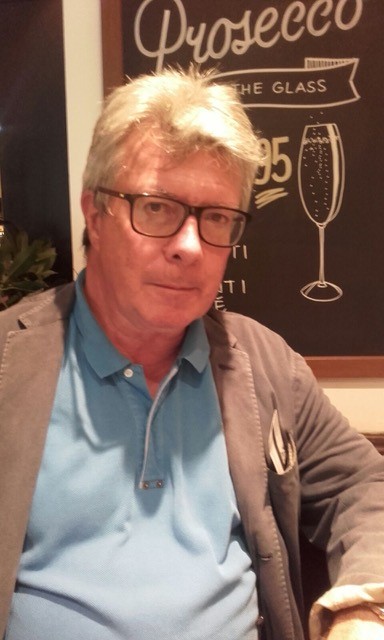 Charles White, Principal Administrator, International Relations Officer (retired)
European Commission, Brussels, Belgium
Charles White was born in Vienna, Austria, in 1948. Educated at Balliol College Oxford and Oxford Polytechnic, he joined the Derbyshire County Council Planning Department in 1974 before moving to Corporate Planning in 1976. After a spell at Wandsworth London Borough Council he moved to the European Commission in Brussels where he spent the rest of his career in research project management, communications, and relations with third countries. He retired in 2013 and is now an external expert in the fields of urban and regional policy.