Customer Service/Contact Center Achievement & Customer Service Success Judges
2019 JURY CHAIR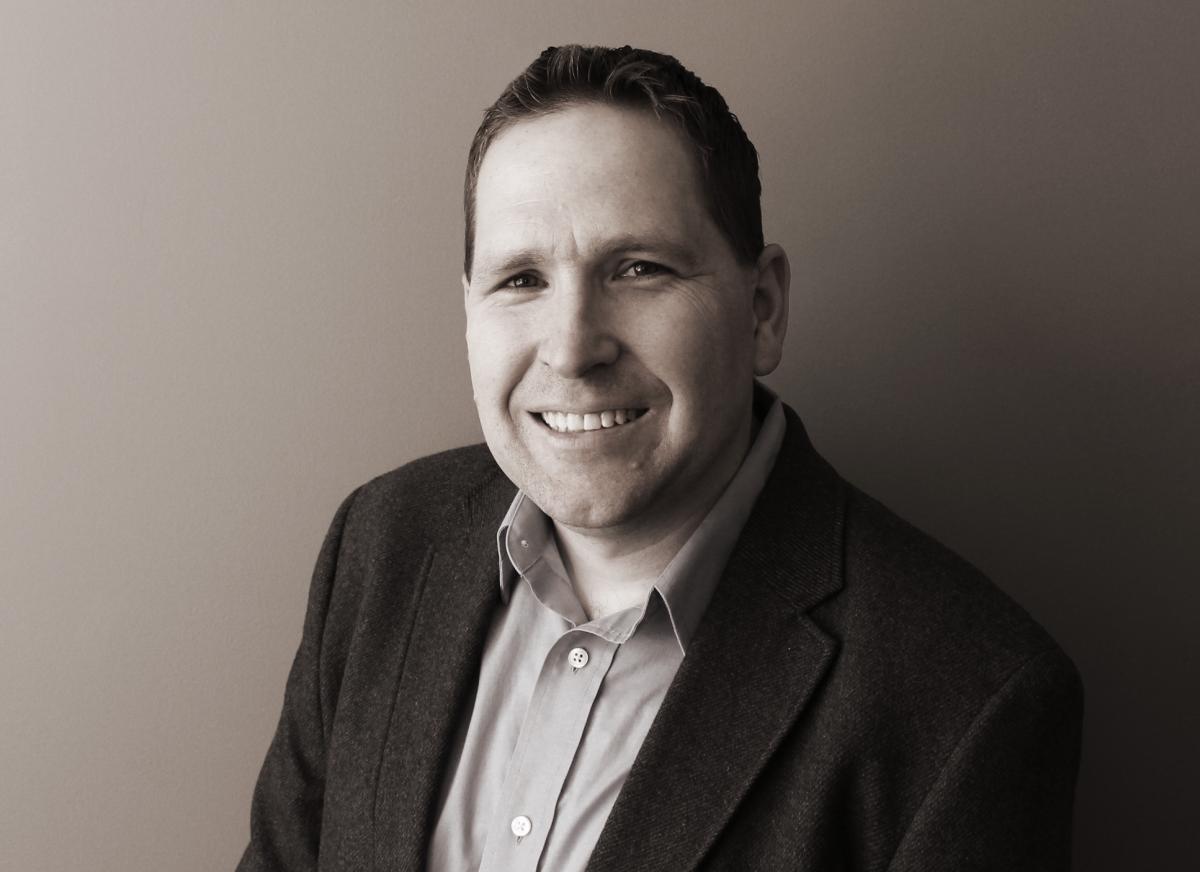 Jamie Nuss, Vice President of Customer Success, Offerpad. Phoenix, Arizona, USA
Jamie Nuss is the vice president of customer success with the on-demand real estate company Offerpad. His role oversees the crucial development and scalability of Offerpad's national Customer Success department, the organization's leading customer-facing touch point.  Jamie was previously a GoDaddy team member overseeing the creation of numerous customer-centric teams. He has more than 15 years of deep-rooted expertise in operations management that cultivates high-performing individuals and engages team culture.  Jamie holds a bachelor's degree in Economics and Finance from the University of Iowa.
COMMITTEE:
Mark Brody, CEO
Brohawk Solutions, LLC, Round Rock, Texas, United States
Christina Brown, Vice President, Client Experience
Verified Volunteers, A Sterling Talent Solutions Company, Fort Collins, Colorado, United States
Christina Brown is the VP of Client Experience for Verified Volunteers, leading Implementation, Account Management and Client Services Departments. Christina has 14 years of service experience across regulated industries and holds a Bachelor of Business Administration a from Colorado State University and an MBA in Health Care Administration from the University of Colorado.
Sinem Çöplüoglu, Call Center Customer Experience Management Leader
Yapı Kredi Bank A.S., Istanbul, Kocaeli, Turkey
Sinem Çöplüoğlu has over 14 years of experience in customer services with  focus on contact centers. Her experiences ranges from complaint management, training, outsourcing, process development, sales, customer experience management, customer analytics and speech analytics. She currently works as the Experience Management Leader in Yapı Kredi focusing on Speech Analytics.
Laura Cunningham, NetApp Support Site Product Owner
NetApp, Durham, North Carolina, United States
Laura Cunningham has over 20 years of experience in successfully driving innovation in marketing and support digital experiences.
Brad Ehly, Vice President Community Support
Ring, Phoenix, Arizona, United States       
Paul Engel, Customer Experience Manager
BlackBerry, Toronto, Ontario, Canada
Paul Engel is the Customer Experience Manager (Enterprise Support) for BlackBerry.  He has been with the company for nearly 4 years and is responsible for the Enterprise CSAT program.
Gary Fewkes, Director of Customer Service Operations
Traeger Pellet Grills, LLC, Salt Lake City, Utah, United States
Gary Fewkes has been Director of Customer Service Operations for Traeger Grills since 2016. Before that he managed a Customer Service Department for ProPay and was a call center manager at 1-800 CONTACTS. He has over 20 years in customer service work in call centers, and also worked in quite a few restaurants for tips, where his pay was dependent on offering great service. He graduated from University of Phoenix with a degree in Marketing.
Joe Ginetti, Senior Manager - Service Delivery North America
Bose, Framingham, Massachusetts, United States
Soner Gumus, Quality and Customer Services Director
Kaleseramik, Canakkale Kalebodur Seramik Sanayi A.S., Istanbul, Turkey
Soner Gumus has more than 15 years experience and knowledge in customer services management, call center operations, technical services, customer experience, service business development and loyalty projects. He has been in different management positions which the main scope was customer services and after sales services. Lastly, he has been director of the customer services for Kaleseramik. He has graduated from Istanbul Technical University for mechanical engineering. Now for the future step, he is mainly focused on to be a leader for customer experience excellence. Looking for something new, different, unique and value added for customer services process.
Kala Jarugumilli, Sr. Manager, Customer Success Operations
NetApp, Sunnyvale, California, United States
Dr. Nezar Kamal, MBA, PhD,  Marketing Manager
Golden Bee Trading LLC., Dubai, United Arab Emirates
Dr. Nezar has experience across various sectors ranging from governmental, hotels, resorts, schools and educational institutes, to software and construction and manufacturing.  During his experience in the management and training sector, he has engaged in a comprehensive approach to assess processes issues in projects through certifying those companies against ISO 14001:2015 and ISO 18001:2007 standards. The focus was on the management system, also the human factor was considered with the adaptation and training especially labors in the ground. Tackling their needs and improving their working environment increased productivity, reduced work injuries and increased their happiness.  Dr. Nezar is currently working as a Marketing Director also Management Consultant at Canadian Consultant Center where he enjoy blending his prior experience with human behavior on the field with Consultancy that can together serve the public needs through success channels.
Lynn Kiser, Sr Manager, Customer Contact Center
MedCost, Winston-Salem, North Carolina, United States
Amine Kiwan, eCom Supervisor
DHL Express, Beirut, Lebanon
Gangadhar Krishna, Founder
delightingcustomers.com, Dubai, United Arab Emirates
Gangadhar Krishna is the founder of delightingcustomers.com and author of a unique illustrative business book titled 'Delighting Customers Is …'. Gangadhar's 30 years experience and research led to a simple yet powerful theory on Service Excellence that received copyrights from the UAE Ministry of Economy and covered under the Indian Copyright Law. He firmly believes in organic business development based on the philosophy of 'Sales Heaps but Service Reaps'.
Rowena Maxwell, Managing Director
Accenture, London, United Kingdom
I am a Managing Director at Accenture and have over 20 years' experience in helping clients to drive change, particularly around their customer service proposition. I am passionate about placing the customer at the heart of decision making.
Anupama Menon, Senior Manager, Project/Program Management
Dell Technologies Ltd., Bangalore, Karnataka, India
Anupama Menon has been with Dell Technologies for the Last 18 years, and in Project Management for the last 7 years. He is an experienced Project Manager with a demonstrated history of working in the information technology and services industry. He is skilled in Business Process, Service Delivery, Operations Management, ITIL, and Customer Relationship Management (CRM). Anupama has a Hotel Management background from the Institute of Hotel Management.
Philippe Mesritz, Vice President, Global Support Services
Lithium + Spredfast (A Vista Company), Georgetown, Texas, United States
Philippe Mesritz has led Support Services organizations for nearly 20 years, always leading with a focus on the customer experience and improving the business.
Ann Moreth, Program Director
UPMC Health Plan, Pittsburgh, Pennsylvania, United States
Ann has been with UPMC Health Plan in the Contact Center since 2004. Ann is the Program Director, responsible for Member Satisfaction, Compliance & the Knowledge Base system. Ann led the Medicare & Special Needs teams for 13 years. Ann has a diverse background in Health Care and has been managing Health Care call centers for 30 years.
Richard Myers, Vice President of Customer Support
Linode, LLC, Philadelphia, Pennsylvania, United States
Richard Myers has been in the Customer Support organization at Linode for almost eight years, and now leads their Support, Trust & Safety, Community, and Training teams as Vice President of Customer Support.
 
Tommy Normoyle, Director, Global Operations, Support Infrastructure
Oracle Hospitality, Galway, Galway, Ireland
Tommy Normoyle is the Director of Global Operations, Support Infrastructure for Oracle Hospitality and Food & Beverage Support. He joined the Oracle team via the Micros Hospitality acquisition in 2015, where he had held a regional support management role.
Amy Novak, Senior WFM Consultant
Teleopti, Denver, Colorado, United States
Amy has over 18 years in the Call Center Industry, 13 years of management experience and has spent several years managing inbound and outbound service teams.
 
Julius Orayo, Head of Digital and Innovations
Jubilee Insurance Company of Kenya Ltd, Nairobi, Kenya
Julius is the Head of Digital and Innovations in The Jubilee Insurance Company of Kenya Ltd. He has over 15 years' experience in strategy,operations, information technology and project Management. Prior to this role, Julius was the Group Head of Strategy, Head of the Customer Services Group and the Operations Manager for Medical Business for Jubilee Holdings. He has previously worked as the Head of Information Technology at Amini Management (EA) Ltd, Prosperity Health (Tanzania) and Lantech Limited.
Leslie Phillips, Global Communications Director
GoDaddy, Scottsdale, Arizona, United States
Primary communications consultant for our largest, most-valued organization at GoDaddy - our people. With over ten years of online industry experience I have a true passion for start-ups and small business organizations. Frankly, I just have a huge crush on the Internet.
 
Dennis Reno, Vice President, Global Customer Success & Support
OneLogin, Inc., San Francisco, California, United States
Over thirty years experience leading customer service and customer success organizations within the software industry and most recently in single sign-on and identity management.  I have managed support and services organizations at Microsoft, Oracle, BEA Systems, Arxan Technologies and OneLogin.
Jacqueline Rushin, Managing Principal
Rich Rush Enterprises, Fayetteville, Georgia, United States
Jacque Rushin is Managing Principal of Rich Rush Enterprises with over 25 years experience in technology support and delivery leadership. She led her teams to achieve Stevie industry awards for International Contact Center of the Year, Best Customer Service Department in Leisure and Tourism, and  American Business Awards Finalist.
 
Elizaveta Rybinskaya, Head of Telesales
Home Credit China, Heping District, Tianjin, China
Jonathan Sanchez, Marketing Manager, Americas
Sitel Group, Miami, Florida, United States
Jonathan is the Marketing Manager for North America at Sitel Group where he focuses on executing GTM activities to drive the organization's business development and client marketing goals. He has more than 10 years experience helping B2B and B2C organizations understand their customers and find creative ways that drive demand.
Melda Sofuoglu, Senior Manager of Service Operations
Vodafone Turkey, Istanbul, Turkey
Calvin St Juste, COO Global Fraud
Morgan Stanley, Ellicott City, Maryland, United States
Neal Topf, President
Callzilla, Miramar, Florida, United States
Neal is the President and Co-Founder of Callzilla. He's lived abroad and the rich experience of international work life, education, and travel have prepared him well to understand the nuances of near-shore contact center operations. Neal has worked for multinationals MCI (now Verizon), Wunderman, and Teledatos (now Teleperformance). Neal's earned his MBA from the prestigious HEC Paris in France.
Sunil Wadhwa, Senior Vice President, Global Customer Services
Druva, Sunnyvale, California, United States