New Product and Solution Provider Awards Judges
2019 JURY CHAIR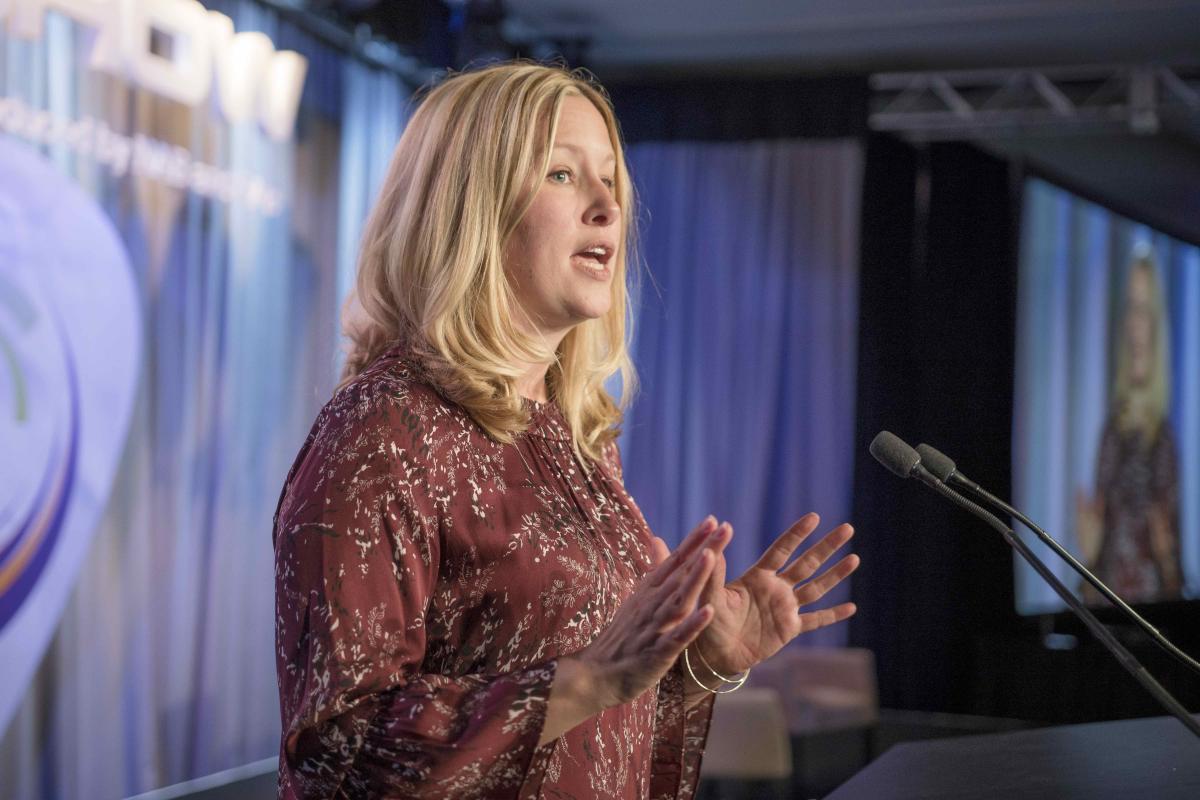 Shannon J. Gregg, MBA, President, Cloud Adoption Solutions, Pittsburgh, Pennsylvania, USA
Shannon is an aficionado of sales technology to increase efficiency in the sales process, and an early adopter and adoption influencer for sales technology systems, particularly Salesforce.com and technology that integrates with the Salesforce platform.
   Shannon is known as a change agent, particularly in M&A environments (VC/PE), with a successful track record of integrating process, product/service pricing and pricing methodologies, and notably, global teams with cultural sensitivity. Having set up three sales operations teams in technology firms, Shannon is no stranger to the needs of a growing company to identify efficient and effective sales process in order to drive revenue as quickly as possible.  She is hyper-focused on improving sales productivity and optimization, and is known for her ability to hone in on areas to improve with a lean approach and her charismatic candor.
   As the president of Cloud Adoption Solutions, a sales process and Salesforce.com consulting practice, Shannon also provides keynote talks, consulting, and workshops on sales productivity.  Her popular book, "It's About Time," is available now, and is being used by sales teams across the country to refocus on what is really important to drive revenue and results.
   Shannon delights sales teams, sales management, and executive sponsors with her ability to improve sales to drive results.  She earned a Bachelor of Arts degree from the University of Pittsburgh, an MBA from Point Park University, Pittsburgh, Pennsylvania, and is currently a PhD student in Community Engagement.  She also competes on a jazz dance team for moms.
COMMITTEE:
Neysha Arcelay, President
Precixa, Pittsburgh, Pennsylvania, United States
NEYSHA ARCELAY, founder of Precixa, has vast experience within the medical, manufacturing and financial industries. The past few decades have given her a front-row seat to business strategies that work. She has been a guest contributor or featured speaker for a number of outlets including Supply Chain Digest,  The Accounts Payable Network and the Association of Latino Professionals for America. Neysha's goal is to steer organizations clear of cookie-cutter solutions and provide custom recommendations based on the unique landscape of each client.
Devanshu Bhatt, Consultant, IT App Development (Test Automation Lead / Architect)
Nationwide Insurance, Columbus, Ohio, United States
12+ Years of experience in software quality assurance and Test suite automation development for Desktop, client/server, web based (Front End / Back end), GUI, SOA, E-commerce and cloud based applications. Received number of Bravo rewards for exceptional work and helping and resolving critical problems.  IT Star Nationwide Level winner. Quick learner, self starter, strong team player with good work ethics and a good understanding of QA methodologies. Handles multiple projects.
Nick Broadbent, Vice President Global Support
DataCore Software, Reading, United Kingdom
Siddharth (Sid) Chakrabarty, Senior Analyst
ZEDVENTURES Inc, San Jose, California, USA
Sid is an innovative and strategic technology evangelist with extensive experience in strategic transformation initiatives, product management, digital strategy and technology Leadership. He has led product solutioning efforts in the FINTECH space and played a key role building product development teams and templatizing product management methodology. He led financial transformation efforts for various multinational organizations by fusing financial domain knowledge with technology solutions.
Madhukar Chilaka, Senior Financial Analyst
ExxonMobil Corporation, Houston, Texas, United States
Ahmed ElQuosey, Director, Head of Key Accounts
Injazat Data Systems, Abu Dhabi, United Arab Emirates
Ahmed is a results-oriented leader with a strong technical background and exceptional management capabilities. His interpersonal skills, analytic approach and problem-solving talent have been key to the success of various business engagements in areas that include winning and delivering mega IT managed services deals (>100m $), work migration, offshore service delivery and technology implementation projects spanning Applications, Infrastructure, Communications, Information Security, Mobility and other areas. Over the past few years, Ahmed has been part of the leadership team of an IT Managed Service Provider assuming multiple leadership roles, including Chief Operations Officer (Acting) and Director of Key Accounts providing services to major accounts in the UAE, serving over 9,000 IT users, and catering for all IT requirements including operations and projects.
Mohammed Fattoum, Management Advisor
Ministry of Interior-Fujairah Police General Headquarters, Fujairah, United Arab Emirates
A distinguished senior level Information Technology and Management Expert with extensive Gulf and Middle East Experience in Corporate Governance, Information Security, IT Service Management and Business Continuity Managemet. A solid background in directing programs to implement applications that support Quality Management System implementation and Information Technology Service Management (HelpDesk Applications). Experience in Program Management, Project Engineering, and expertise in managing projects within Information Systems, Customer Services and Civil Engineering. Proven ability to bridge technology and business goals to provide productive solutions. Experienced at interfacing with key business units including Finance, Operations, Human Resources, Marketing and Procurement in a multi-cultural environment.
David Fong, Vice President, Marketing & Communications
Aviacode, Redondo Beach, California, United States
Jay Hartmann, Vice President of Operations
EFG Companies, Irving, Texas, United States
Throughout his decade of service with EFG Companies, Jay Hartmann has excelled at identifying and seizing opportunities, building high-performance teams, and developing systems and processes that create efficiencies, increase productivity, and drive business results. Within the last five years, the claims and administrative operations team has earned eight national awards and certifications for their dedication to customer service excellence. A highly analytical thinker with demonstrated talent for identifying and streamlining complex work processes, Jay also manages key relationships with EFG vendors and partners across multiple lines of business. Prior to EFG, Jay served as the National Sales and Installation Manager for SalesEdge, a retail automotive CRM, where he maintained strong profit margins in upfront sales and monthly recurring contracts. Jay's extensive background in the automotive and technology fields began at ADP Dealer Services (now CDK Global, Inc.), where he managed CRM pricing and deal structuring for North America and Canada and re-engineered sales, support, and business development processes to yield significant productivity gains, error reductions, and time savings. Jay holds a B.S. from Bradley University.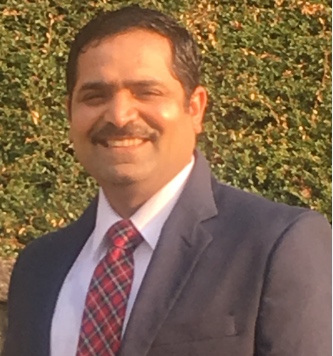 Arvind Kumar, Advanced Certified ERP Solution Architect-Business Strategy
Derex Technologies, Inc., Portland, Oregon, United States
Arvind Kumar has 20 years of enriched experience in designing niche solutions in SAP/Big data/SAP HANA & IT Projects across the globe. He is a pioneer in analysis, design, development, testing & implementation of customized ERP (SAP), big data and Hadoop solutions for new implementations and upgrades. He is experienced in delivering complex solutions in various IT/SAP projects using expert level skills. Arvind began his Information Technology career in 1998. From there, he progressed through several IT leadership roles in diverse industries and technologies. Arvind is a technology expert and passionate problem solver. He is SAP OTC, SAP HANA and PMP Certified. His Articles on "MAPR and Hive" and "IOT" have been widely referred by small and big-scale industries.
David Madacsi, Technical Account Manager
Crownpeak, Denver, Colorado, United States
David has been working in customer service and technical account management for over 5 years. David's background is in technical training, technical support, development and technical account management. This is his fourth time judging for the Stevies and he's very happy to have the opportunity.
Ben Martin, Vice President, Client Support
Network Alliance, Reston, Virginia, United States
Dionne Mischler, Founder
Inside Sales by Design, Aliso Viejo, California, United States
Dionne is a 20-year sales veteran having built and scaled Inside Sales team from the ground up. She started her own firm, Inside Sales by Design, to work with companies wanting to build their Inside Sales Teams right the first time and transform their current Inside Sales Team into something greater. Dionne and her team believe in and uses common sense, practical approaches to inspire leaders and teams to greatness.
 
Anni Mollett, Senior Vice President, Senior Credit Products Manager
Bank of America Merrill Lynch, Dallas, Texas, United States
Rajendran Nair, CMO
Intrigo Systems, Fremont, California, United States
Rajendran is an innovative Marketing leader with a penchant for data-driven marketing.  He has a successful trackrecord marketing and selling products and services to IT, Sales, Marketing and Finance at small to large enterprises – leading to transformative new market entry and product launches, increased market share, and successful exits. He is an expert at partnering with the executive team to develop strategy and positioning, drive branding and awareness, and build strong sales pipelines with effective go-to-market strategies. He has advised several technology startups and serves as the Chief Marketing Officer at Intrigo Systems.
My Nguyen, CFO
Dr. Anemoi Corporation, Garden Grove, California, United States       
Mahir Öztürk, Product Owner
Akbank IT, Kocaeli, Turkey
Mahir Öztürk has been Manager/Product Owner in Akbank IT since 2014. He has more 16 years of experience in various areas such as Web Based Supply Chain Management, Point of Sale Software Development, Project Management and Founder/Partner of a startup.
Vijay Pandey, Director of Technology
Intueor Consulting, Inc., Irvine, California, United States
Technology Leader with responsibility for shaping Intueor's technology products, solutions and services to in a way that maximizes business value for Intueor clients; responsible for IP creation, customer engagement with new product ideas, product sales, competency and capacity building specializing in the areas of Enterprise Architecture, Technical Architecture, Business Architecture, Application Architecture, SOA, JEE/Java, Security, Modeling and Performance Engineering.
David Radin, President
M. Masters Corporation, Pittsburgh, Pennsylvania, United States
Mohammad Rizvi, Manager
PwC, Dallas, Texas, United States
Mohammad Raza Rizvi is an IT professional with 15+ years of international experience with multinational firms. He has experience across US and Europe working with many Fortune 500 customers and helping them succeed in their IT & Business Transformation programs and Digital implementations across Finance, Telecom, Automotive and Printing Solutions industry segments. He has helped customers with IT Strategy, Solution Roadmap, Business/IT Alignment, Program Plan, CRM Consulting, System Integration, Solution Blueprinting and Transition for on-remise and cloud products. He holds a Master's degree from Indian Institute of Technology Kanpur, India.
Nilofer Saidi, President & CEO
Cerebella Strategies, LLC, Reston, Virginia, United States
Nilofer Saidi founded Cerebella Strategies to help build or transform customer experience programs, marketing strategies, and product management operations. Her passion and focus remain consistent with over 20 years in customer marketing and CRM. She has led large-scale programs enabling successful product launches, happier customer experiences, and operational efficiency.
Parmod Satija, Director-Product Development
Alpha Net Consulting, Santa Clara, California, United States
Paula Seeger, Technician II
University of Oregon Libraries, Eugene, Oregon, United States
Paula Seeger is a customer service expert with over 20 years experience in academic and government organizations, nonprofit institutes, and retail environments.
Randy Selleck, Senior Consultant
Service Strategies, Inc., Dayton, Ohio, United States
Riyaz Shiraguppi, Cloud Storage & Search Architect
Amazon AWS Cloud, Dallas, Texas, United States
Riyaz Shiraguppi is among top technology experts in Cloud Architecture and Disaster Recovery solutions space. He is founding member of Amazon Elasticsearch Service which is among top "Search as a Service" Solution.  As Master Inventor, he hold 50+ US Approved Patents for research in the field related to HealthCare, PetabyteScale Storage, Security and Networking. He is honored to Mentor at FasterCapital Startup incubator firm and Fellow at "Startup Leadership Program". Earlier, he also served as Board Member of IBM Invention Design Team, judging ongoing research work at IBM.
Aniket Suru, FX Product Management
Crédit Agricole CIB, London, United Kingdom
Shoab Syed, Managing Director
Technology Solutions Company, Brampton, Ontario, Canada
Jayendra Viswanathan, Project Leader
Mphasis Limited, Chennai, Tamil Nadu, India
Jayendra is a result-focused Technical project manager near 20 years of IT experience. 10+ Years of software development/Application support/Product support/Production support. With over 8 years of Project/Program Management/PMO Experience. Good Coordinator with Outstanding record of delivering solutions on time and within budget. Management background include managing service delivery for multinational clients, leading teams, developing and managing budgets, contracts agreement, monitoring project standards for deliverable. Exposure to program management.
Bob Young, Vice President of Commercial
SupplyShift, Santa Cruz, California, United States
Bob helps technology companies with purpose grow and make an impact.  He currently leads the commercial side of SupplyShift, a company that helps organizations deliver sustainable products through visibility at levels of their supply chain.  He has helped scale commercial, operational, and develop teams around the world.