Customer Service/Contact Center Team Awards Judges
2019 JURY CHAIR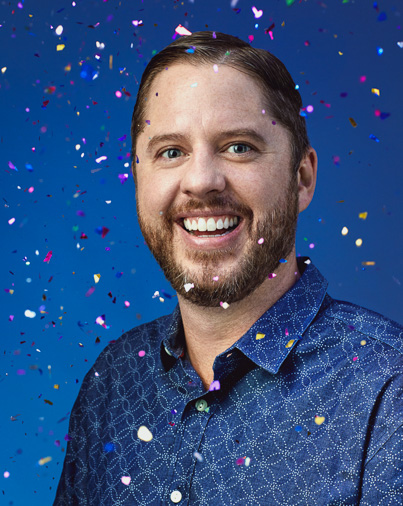 Rob Siefker, Senior Director of Customer Loyalty, Zappos.com. Las Vegas, Nevada, USA
Starting his career with Zappos in 2004 as a temporary call center employee, Rob has helped the team grow from 30 to over 500 employees. He is currently director for the Customer Loyalty Team.  Rob has spent his entire career with Zappos providing the very best service for both customers and employees. Rob is a strong ambassador and promoter of the Zappos brand and its commitment to developing a world-class culture. He has represented Zappos by speaking at conferences for IQPC, Frost & Sullivan, and Marcus Evans. He has also been a guest speaker at Purdue University's Center for Customer Driven Quality.  Rob grew up in Denver, Colorado, and in 2002 earned a bachelor's degree in History from Santa Clara University, California. When Rob isn't busy cultivating culture at Zappos, you can find him playing tennis, baseball, golf, football, soccer, and basketball, as well as swimming, hiking, and skiing. Rob also loves playing guitar and singing.
COMMITTEE:
Reshma Bennur, Vice President Customer Experience
PeopleMetrics, Philadelphia, Pennsylvania, United States
Kim Beyrent, Director of Customer Support
Rocket Matter, Boca Raton, Florida, United States
Kim Beyrent currently serves as the Director of Customer Support at Rocket Matter. She holds over 20 years of experience in Customer Support, spanning from small start-ups to large organizations, and managing big brand names across many teams.  Her passion is in having meaningful interactions with people to support positive growth in individuals and companies alike. Her team holds multiple awards for Customer Service and exceeds performance standards industry-wide.
Jeanne Bliss, President
CustomerBliss, Bellevue, Washington, United States   
Jeanne Bliss pioneered the role of the Chief Customer Officer and is an architect of the customer experience movement. Since 1983, she's been a five-time Chief Customer Officer, coached 15,000 global executives on how to earn admirable growth by improving lives, delivered 1,500 keynotes, written four international best-selling books on Customer Experience, and cofounded the Customer Experience Professional's Association.  
Elaine Buxton, President
Confero Inc, Cary, North Carolina, United States
Pembe Candaner, President & Co-Founder
JobzMall, Irvine, California, United States
Pembe Candaner,co- founder and president of JobzMall, has pushed the limits for women in business and society at large for decades.  A well-known and successful businesswoman from Istanbul, Pembe is a thought leader within the employment industry, both in the U.S. and abroad, has many national and international publications and the author of four books.
Lucia Caron, Manager, Customer Operations
Verint Systems Inc., Herndon, Virginia, United States
Joe Cherian, Regional Vendor Manager
Vonage, Chennai, Tamil Nadu, India
Anaida Deti, CEO
DentalX, Toronto, Ontario, Canada
Anaida Deti has been the Ceo of DentalX since 2013.  A Registered Dental Hygienist, Anaida has made it her mission to educate patients on the importance of dental health.  She founded Mission Kind (Kids In Need of Dentalcare), to help children aged 6-16 obtain much needed dental work at no charge. Her passion and dental expertise has garnered her media coverage on Rogers Daytime Television, Sirius XM Radio's What She Said, GlobalTV, CTV, CP24, CTV NewsChannel, Newtalk1010 and more. She has been featured in the Toronto Star, Elevate, Parents Magazine, Focus Magazine and more. She is the dental blogger for Huffington Post, Thrive Global and Inside Toronto. Her blogs are usually featured on Oral Health Group website.
Jennifer Gogol, Customer Service Contact Center Manager
City of Toledo, Toledo, Ohio, United States
J Israel Greene, Certified Leadership Teacher & Coach
Israel Greene, LLC., Chicago, Illinois, United States
J. Israel Greene is a professional speaker, Leadership Teacher, and Coach with The John Maxwell Team. For the past twenty years, Israel has held a variety of leadership positions in organizations ranging from startups to Fortune 500 companies.   Most recently he served as a Global Director for one of the industry's fasting growing Ecommerce Consulting firms, leading cross-functional teams distributed across North America and Europe. He is also the founder and Artistic Director of the award-winning theatre company Greenetree Productions. Mr. Greene is currently authoring a book titled, "Forgotten Sons…40 Lessons for 40 Years", which chronicles his life story and offers real-world advice for young minority men and women on managing their path to success.
Irina Iftenie, Customer Service Director
DHL Express Romania, Bucharest, Romania
I have more than 15 years of Customer Service experience from CS advisor, Teamleader, Supervisor and Manager and starting this year I am CS Director. I graduated Law School Bucharest and also Master in Business Communication, Faculty of International Business and Economics.
Eduardo Jordan, Director
Ed Jordan Inc./CEC, Cary, North Carolina, United States
Tony Keesee, Vice President, Support Services
VPay, Plano, Texas, United States
Joshua Kelley, Manager, Training
MTM, Inc., Minneapolis, Minnesota, United States
Joshua Kelley has been with MTM for 4 years and is a Manager of Training overseeing all on-boarding and leadership training for the MTM family of companies. With more than 18 years of leadership and training experience, Joshua is a graduate of Concordia University, and a Kirkpatrick Gold Certified Professional.
 
Deb Matthews, Vice President, Customer Experience
nexVortex, Herndon, Virginia, United States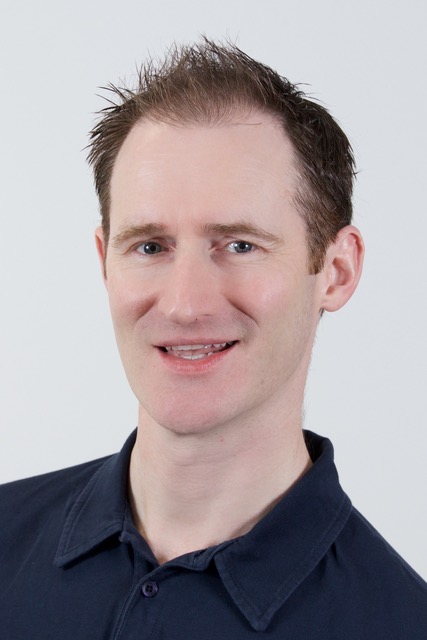 Tony McGuinness, Head of Customer Boarding
sales-i, Solihull, West Midlands, United Kingdom



 
Raj Motwane, Vice President, Global Services
Tufin, Boston, Massachusetts, United States
As VP, Global Services, Raj Motwane is responsible for Tufin's customer success, professional services, and support organizations.  Raj is an accomplished technology business leader, with over 15 years of in-depth experience, as well as a track record of building and growing services, pre-sales, customer management, and business consulting teams.
William O'Keeffe, Vice President, Global Support
Rapid7, Burlington, Massachusetts, United States
Jeanette Ramey, Contact Center Manager
MAC Property Management, Northlake, Illinois, United States
James Rischar, Senior Vice President, Services & Support
OneCause, Indianapolis, Indiana, United States
James has been Vice President of OneCause Service & Support since 2010.  He has more than 20 years experience in leading customer support, consulting, professional services and IT teams, ranging from global fortune 500 to software startups.  He is a graduate of Purdue University (BS) and University of Michigan (MBA) and has certifications in production management (CPIM).
Toni Roberts, Vice President, Customer Service & Operations
Delta Dental of Michigan, Farmington Hills, Michigan, United States
Rohan Shende, Advisory Manager - Technology Transformation
Ernst & Young, LLP, Princeton, New Jersey, United States
Manfred Stockmann, Specialist for Personal & Service Excellence
C.M.B.S. Beratung & Coaching, Olching, Bayern, Germany       
Doug Storbeck, Director of Operations
Leadpages, Minneapolis, Minnesota, United States
Over 25 years of experience initiating and delivering sustained business results in public and privately held companies across various industries including: human capital management, hospitality, education, digital marketing, and sales enablement.
Joshua Strahler, Support Center Manager
Network Alliance, Parkersburg, West Virginia, United States
Özge Tekalp, Head of Contact Center
Türk Ekonomi Bankasi A.S, Istanbul, Turkey
Thomas Thürling, Team Leader, National Markets
Badische Zeitung, Bad Krozingen, Baden-Württemburg, Germany
Thomas Thürling has been working in customer service for 25 years. He was responsible for the service area of a software company, an e-mail marketing company and is currently working for a publishing house.
 
Kathy Townend, Senior Manager, Corporate Marketing
Mitchell International, San Diego, California, United States
Lori Van Dyke, Senior Manager of Customer Care
Access One, Inc., Chicago, Illinois, United States
Lori VanDyke has been Manager for Access One since 2012. She has more than 14 years experience within the  telecommunicaitons industry.

 
Brian Zotti, Vice President of Global Operations
Trilogy Education Services, Inc., San Francisco, California, United States