Customer Service & Contact Center Individual Awards Judges
2018 JURY CHAIR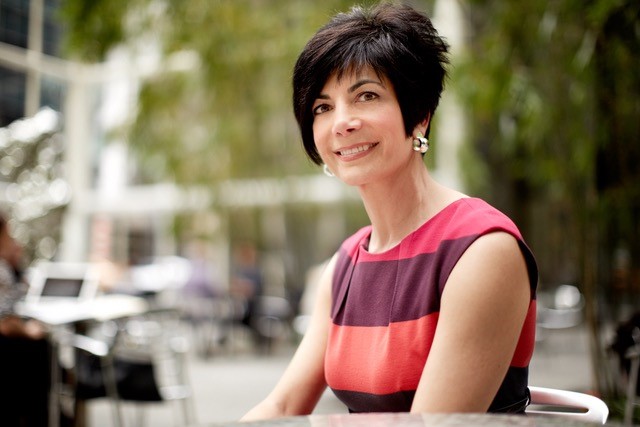 Lisa Oswald, Senior Vice President, Customer Service, Travelzoo, New York, New York, USA
Lisa P. Oswald is senior vice president of customer service at Travelzoo and leads a global portfolio including customer and client services, product operations, and voice-of-the-customer programs in support of Travelzoo's 28 million members worldwide. Lisa is a Director of SOCAP International, the customer care industry's leading professional development association, and an Advisory Board member with Execs In The Know, a global community of customer experience executives. She is a Gold Stevie Award winner, and was named Customer Service Executive of the Year in 2013 by The American Business Awards.  She is extremely pleased to be serving the Stevie Awards community as a Judging Committee Chair in 2018.
Committee:
Bilal Asci, Customer Value Group Manager
n11.com, Istanbul, Turkey
Tom Asher, Senior Vice President, Customer Engagement
Humach, Fairfax, California, USA
Pembe Candaner, Founder & President
JobzMall, Inc., Irvine, California, USA
Sally Cordova, COO and Lead Trainer
The LAMA Training by McKee Consulting LLC, Camarillo, California, USA
Nick Daines, Vice President, Technical Support
WP Engine, Austin, Texas, USA
Accomplished customer care executive with a record of achievement improving the quality and delivery of customer care for WP Engine. A proven leader with a firm commitment to "servant leadership" that improves employee performance through motivational and inspirational leadership.
Kristyn Emenecker, Global VP, Product Strategy
Verint, East Stroudsburg, Pennsylvania, USA
Darlene Geller-Stoff, President
Direct Communication Specialists, LLC, Woodstock, Georgia, USA      
Heidi Guzman, Director
Consorcio Kairos, Villahermosa, Tabasco, Mexico
Angie Harris, Senior Vice President, Client Services
The Church Pension Group, New York, New York, USA
Angie is an expert in client experience design, and operations management.  She is an active member of Customer Experience Professional Association, is on the Board of Directors for the Society of Consumer Affairs Professionals International, and she sits on the client advisory board for CBE Global, now Gartner Inc.  
Jim Iyoob, Chief Customer Officer
Etech Global Services, Nacogdoches, Texas, USA
Jim is the Chief Customer Officer for Etech Global Services. Jim has responsibility for Etech's strategy, marketing, business development, program implementation and product development across all Etech's existing lines of business.  He is passionate, driven, and an energetic business leader with a strong desire to remain ahead of the curve in outsourcing solutions and service delivery.
Wasif Khan, President
Invenio Solutions, Austin, Texas, USA
With more than 22 years of building technology companies, commercial software and enterprise systems, Wasif possesses a deep understanding of what it takes to build successful organizations. Wasif  is a successful serial entrepreneur along with key, impactful engagements with organizations such as IBM, RECO, ExxonMobil, Siemens, and Schlumberger. Khan possesses a deep understanding of what it takes to build successful companies. He successfully developed sales & marketing strategies that enabled sales of technology products in over 10 countries and established channel engagement & partnerships with companies like Dell, HP, SYNNEX, CDW & HSN.
Roger Lee, Principal Evangelist, CEM Product Marketing
OpenText, Apple Valley, Minnesota, USA
Roger Lee influences the overall strategic direction and product management for the OpenText Customer Experience Management portfolio. In this capacity, he collaborates closely with customers, industry analysts, research and development, sales, and the executive management team to plan and implement the product roadmaps. Roger has more than 20 years combined experience in finance, operations and services management, and quality.  This experience includes developing and implementing a quality monitoring program, formalizing and implementing Lean Sigma in the call centers, resulting in approximately $10 million in cost savings. Roger has held several leadership positions and been characterized as an "other-centered leader" who fosters a transparent environment with an emphasis on engaging and actively listening to all staff and customers. He believes that finding ways to improve the customer experience is essential – and the responsibility for improvement spans the enterprise.
Tim Montgomery, Managing Partner
Alamo Cloud Solutions, San Antonio, Texas, USA
Ann Moreth, Senior Customer Service Engagement Manager
UPMC Health Plan, Pittsburgh, Pennsylvania, USA
Denis Reno, Senior Vice President, Global Customer Success and Professional Services
Arxan Technologies, San Francisco, California, USA
Gwen Sorensen, Vice President, Client Services
First American Database Solutions, Santa Ana, California, USA
CJ Stafford, President
Stafford Communications Group, Inc., New Providence, New Jersey, USA
Joshua Strahler, Support Center Manager
Network Alliance, Reston, Virginia, USA
Lori Sullivan, Owner
Process Infinity, LLC, Indianapolis, Indiana, USA
Monica Tarr, Founder & CEO
Bennett Bay Consulting, Coeur d'Alene, Idaho, USA
Monica Tarr is the Founder and CEO of Bennett Bay Consulting, a company dedicated to creating stellar customer experiences.


 
Will Tarrant, Co-Founder & Managing Partner
Service Metrics Group, Plano, Texas, USA
Co-Founder and Managing Partner of Service Metrics Group – a premier global provider of customer experience measurement solutions for the travel, tourism, and hospitality industry. Services include quality assurance/mystery shopping, customer satisfaction solutions, and online reputation management and review site monitoring. Based in Dallas/Fort Worth with operations worldwide.
Lark Will, President
Will Call Consulting, Jacksonville, Florida, USA
Lark Will is a 30 year veteran of the customer service industry with a specific emphasis on call center management, customer relationship management, database marketing, and ecommerce. She has run call centers throughout the world for AT&T, American Express, Fidelity. eBay and Pfizer. Currently, she is the President of Will Call Consulting.