Public Relations, Marketing & Media Awards Categories Judging Committee
2018 PUBLIC RELATIONS, MARKETING & MEDIA AWARDS JUDGING CHAIR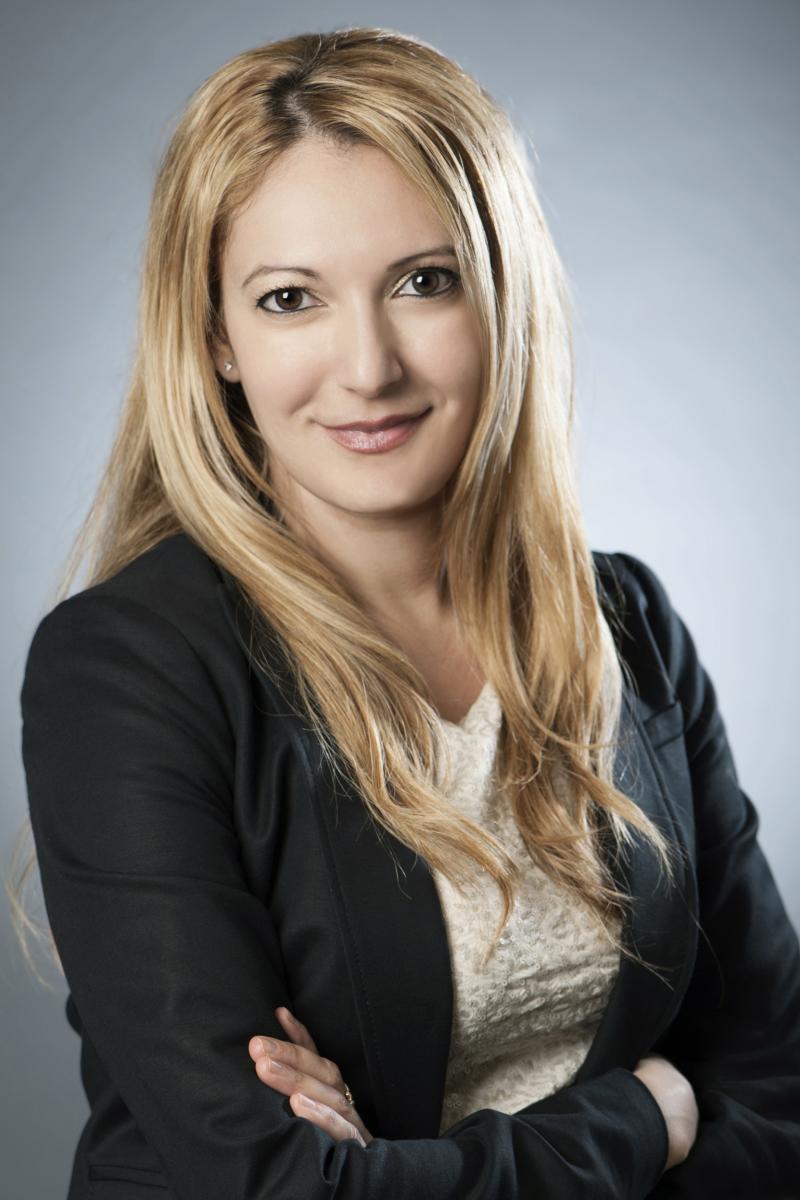 Sunshine Farzan, Group Head of Marketing
Tricor Group, Hong Kong
Over her 17 years of integrated marketing and communications experience, Sunshine Farzan has held senior marketing positions at MetLife, American Express, Harte Hanks, and Kraft Foods; and has worked in Mexico City, Sydney, New York, and Hong Kong. She is currently the Group Head of Marketing at Tricor Group, based in Hong Kong, where she leads the development of highly targeted, innovative, and digital-led marketing and communication strategies, to accelerate brand awareness, elevate brand and product reputation while driving consumer engagement, customer acquisition, and lead generation across 20 markets.
   Prior to this, she was Head of Marketing and Communications for MetLife Hong Kong where she spearheaded the company's most significant branding, marketing, and digital efforts in its 20-year history. Sunshine conceptualized and oversaw integrated marketing and branding strategy and execution across digital, advertising, product marketing, mobile, social media, media relations, and community engagement.  Her passion for using social media and mobile to connect with consumers has recently been evidenced by award-winning campaigns to acquire and engage with customers and elevate the MetLife brand through financial services marketing innovations. Most notably, she launched the "My Dad's Story" video ad campaign, selected by Unruly as "one of the 20 most shared video ads;" and the award-winning Infinity mobile app, which achieved top 10 download ranking on Apple Store and Google Play, and 99% user engagement rate.  She also led the insurtech strategy, launching the first suite of online insurance products ever introduced in the Hong Kong life insurance market.
   Sunshine has been recognized by Campaign Asia as one of the "40 under 40" marketers in Asia and a "Woman to Watch," while recently winning a Gold Stevie® Awards in the 2017 Stevie® Awards for Women in Business as Female Executive of the Year in Asia, and being selected as "The Innovator 25" in Asia-Pacific by The Holmes Report and a PR Professional of the Year finalist at the PR Week Asia Awards. She serves as a Global Advisory Board member for Rutgers University and an MBA career coach.  Sunshine holds an MBA from the Ross School of Business at the University of Michigan where she received a full merit fellowship and graduated with honors.
COMMITTEE:
Michele Allen, Principal
Crux Creative, LLC, Milwaukee, Wisconsin, USA
Heather Altepeter, Chief Executive Officer
National Merchants Association, Temecula, California, USA
Heather Altepeter is an entrepreneur, advocate, educator, ambassador, businesswoman and mentor. A progressive leader and sought after voice of significance in the payments industry, Altepeter –– Founder and CEO of National Merchants Association (NMA), an innovative merchant services provider, pro-business advocate and payments acquirer –– is a visionary setting the pace in a rapidly expanding market. Altepeter personally pioneered a new era in the bankcard industry and has developed proprietary merchant account optimization software to ensure expert and accountable merchant account maintenance.
Susan Benton Russell, Principal
Benton Communications, Inc., Los Angeles, California, USA
Susan Benton Russell is a communications strategist with more than 20 years of experience managing programs for both start-up and Fortune 500 companies. She founded Benton Communications in 2005 and before that held senior-level positions with Ogilvy Public Relations Worldwide, Porter Novelli International (formerly FischerHealth) and Alcatel-Lucent. Susan earned a bachelor of arts in communications from the University of Missouri.
Ellen Bogard, Director, Corporate / Financial Practice
Ogilvy Public Relations & Influence, Central, Hong Kong
Jane Bryant, Director
Spire Communications, Potomac Falls, Virginia, USA
Karen Brennan, PR Director
Deutsch Family Wine & Spirits, Stamford, Connecticut, USA
After spending a decade on the agency side, Karen Brennan joined Deutsch Family Wine & Spirits as the PR Director six years ago. She is a highly creative communications strategist who has passion for the Big Idea. She is a WSET Level 3. She is a graduate of Miami University in Oxford, Ohio.
 
Fleire Castro, Chief Executive Officer, Digital Marketing Consultant
Third Team Media, Lapu-Lapu City, CEBU, Philippines
Fleire Castro has made her mark in digital marketing, social entrepreneurship, and startup communities. Ms. Castro is a co-founder of two startups namely bloodlife.ph, which connects donors with patients, & founding member for Project BASS, which collects and analyzes big data through volunteerism and crowdsourcing. She mentored young entrepreneurs through the US Embassy's YSEALI program, served as the Country Representative to the Global Entrepreneurship Summit 2015 in Nairoibi, Kenya hosted by former US President Barack Obama, and was recently sent to the USA as a Professional Fellow.
Pinar Çelikörslü, Publications Coordinator
The Koç School, Istanbul, Turkey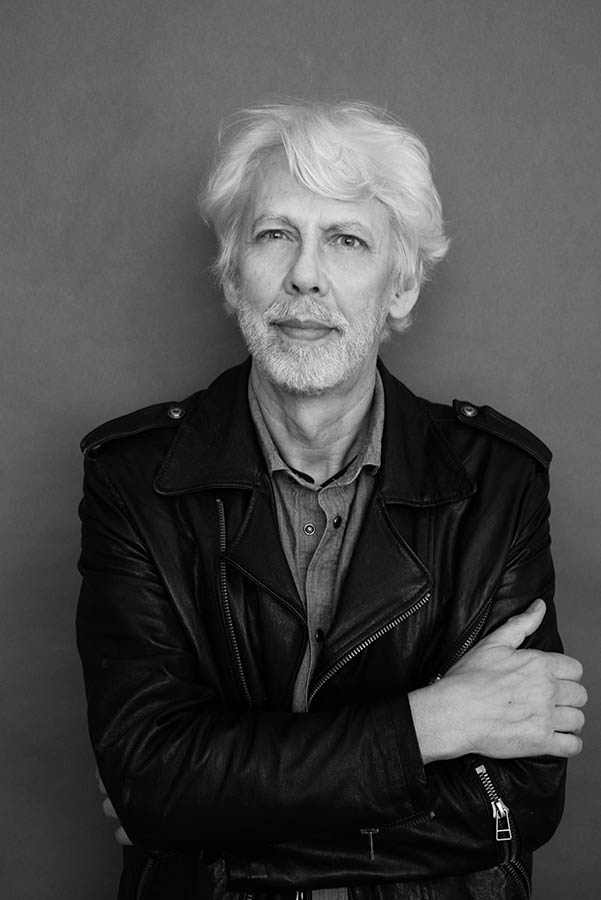 Tore Claesson, Creative Director
Tio Agency, Chengdu, China & New York, USA
Tore's background at agencies such as Ogilvy, based in Singapore, Tokyo, and Hong Kong in Asia, and Anderson & Lembke McCann based in Amsterdam in Europe, in addition to his many years in New York, means that TIO has a leader that knows the ins and out of cross-culture communication better than just about anybody on this small planet. "I think I've learned more from judging the Stevie Awards than from any book on creativity!" Tore has told us. Tore sees judging as an opportunity to peek into other professionals' brains. As he puts it: "To see how others have solved certain business and creative problems is invaluable. It's like a secret peek behind the curtain."
Christine Dunn, President
ArcPoint Strategic Communications, Belmont, Massachusetts, USA
Sandra Eichner, Creative Director
Freelance, Los Angeles, California, USA
Idowu Ejere, Chief Product Officer
Esteem Royale Cosmetics, Abuja, FCT, Nigeria
Idowu Ejere is Co-founder and Chief Product Officer of Esteem Royale Cosmetics (ERC). Prior to joining ERC in 2018, she was the Chief Technical Assistant to the Minister of Agriculture, Forestry and Food Security of Sierra Leone. Idowu's career in business and international development spans ten years in the non-profit, private and public sectors.  She worked with the Forum for Agricultural Research in Africa (FARA) in Ghana between 2009 and 2014 as Advocacy Program Officer, Communications Officer and CAADP Technical Assistant. She holds a master's degree in Globalization and Development from the institute of Development Studies (IDS), University of Sussex, a bachelor's degree in international Relations from Igbinedion University Okada with professional certificates in business, innovation and development from Harvard University and China Agriculture University. Idowu is passionate about the socio-economic and political rights of women, particularly, she seeks to empower women to access opportunities in business and finance. Idowu was conferred a Goodwill Ambassador for DeltaWomen Initiative in 2013 and invested an Associate Fellow of Nigeria Leadership Initiative (NLI) in the same year. She is a member of the Faculty Board of the Business Entrepreneurship Skills and Technology (BEST) Center of Abuja Chamber of Commerce and Industry and a member of the Board of Trustees, Inspiring Working Women Network. Idowu is a published author living in Abuja, Nigeria.
Lori Ersolmaz, President
Voices of Hope Productions, Naples, Florida, USA
Award-winning integrated communications, marketing and media professional with specialty in visual storytelling and documentary video production. Improving organizational visibility through strategic marketing campaigns, consistent brand identity and content development. Creative problem solving focused on solutions and success stories to convey value and influence outcomes—building engaged targeted audiences.
Kharma Finley-Wallace, CEO/Principal
HoverFly Media, Washington, D.C., USA
Kharma I. Finley-Wallace is an award-winning veteran with over 25 years experience. Kharma is CEO of HoverFly Media, a Washington, DC-based digital marketing and design firm she began in 2009.

 
Lisa Frank, Senior Product Marketing Manager
HealthcareSource, Woburn, Massachusetts, USA
Lisa Frank has been a product marketer since 2001. In her current role, she is a Senior Product Marketing Manager at HealthcareSource. A graduate of the University of Connecticut, Lisa also received her MBA from Boston College.
Lorretta Gasper, Owner/Principal
Wind Rose Communications, Atlanta, Georgia, USA
Jan Harling, Global Media Investment Director
Huawei, Shenzhen, Guangdong, China
Jan Harling is the Global Media Investment Director for Huawei Consumer Business Group since 2017. He has over 10 years China experience and has previously worked in 4A agencies in China and Hong Kong. Jan is fluent in Mandarin and holds an MBA from Manchester Business School.
Qetesha Haynes, Artist/Writer
Freelance, Chicago, Illinois, USA
Qetesha is an artist and writer (earning a Masters degree in Visual Development from AAU), passionate about human behavior and technology. She earned a Bachelors degree in Electronic Media from UIC. She is interested in human evolution and how people relate to each other. She believes everyone including herself should contribute to the greater good of humanity within their capacity to do so. She is inspired by the arguments of many philosophers that include, Plato, Socrates, Aristotle, and Friedrich Nietzsche. The writers that most influenced her writing are Octavia Butler, Mary Shelley, Isaac Asimov, Philip K. Dick, and George Orwell. She is intrigued by Ferdinand de Saussure theories on the structure of linguistics.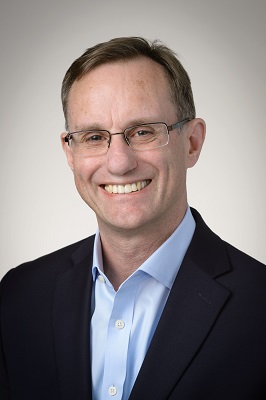 Robert Howells, President
Howells Marketing Consultants, Wyckoff, New Jersey, USA
Robert Howells is a US-based (New Jersey) marketer who has lived and worked in Europe and Australia. Formerly the head of global operations and key accounts at Harte Hanks, he now runs his own marketing consultancy that specializes in global market entry, data solutions, and account based marketing. He is a b2b expert and has worked with technology companies including IBM, Cisco, HPE and Dell. He is a former chair of the DMA's global advisory board.
Michelle Krier, Senior Vice President
ClearEdge Marketing, Chicago, Illinois, USA
After nearly 25 years in marketing, I have built the deep experience and industry knowledge necessary to deliver positive business outcomes - no matter what the challenge. Currently as Senior Vice President at ClearEdge Marketing, I'm focused on driving meaningful results for our staffing, recruiting and HR technology clients, while also securing new and growing existing accounts.
Iwona Kubicz, CEO
Procontent, Warsaw, Mazowieckie, Poland
Specializes in projects in the field of corporate PR and crisis management. Supervised communication processes prior to the privatization of companies in the energy sector among others: Energa. Member of the International Public Relations Association and the juror in the competition IPRA Golden World Awards in the category of communication in a crisis, Public Affairs and Lobbying. As Head of Strategy & Development Department in On Board PR she coordinated  projects for companies such as TEVA, Zentiva, HBO, Disney Channel, UPC  and projects supporting the development of R & D in Poland, among others Polish Technology Platform for Innovative Medicine. Running a comapny she gained experience by leading  projects from many areas of communication: communication audits, Internal PR campaigns, public relations, crisis management for such companies as: Sanofi, Polpharma, Saxo Bank Kongsberg Automotive, Sonoco and Salts Healthcare.  She also has a broad experience in working with trade unions. She war running the NSZZ Solidarity press office for several years.  She is also the author of numerous  academic publications and in marketing magazines. Conducted classes at the Institute of Journalism, University of Warsaw at  Media Marketing and Public Relations faculty. She has communication and Journalism masters degree at Public Relations Institute of University of Warsaw.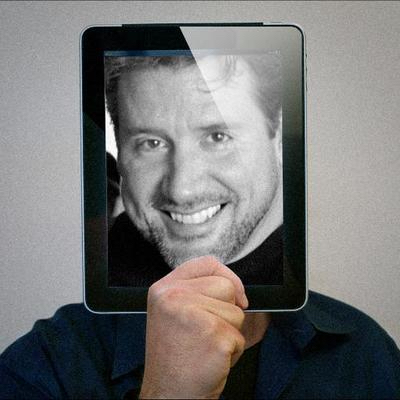 Frank Laudo, Global Creative Director
FIS, Dallas, Texas, USA
Frank Laudo is an International award-winning Creative Director, and  a creative leader with 35 years of innovation and success in brand building and bottom-line results through general, direct, digital, and experiential marketing.
Adrian Lee, Global Digital Strategy & Innovation Director
Vizeum, London, United Kingdom
Adrian Lee has wide experience working in digital leadership roles in both EMEA and APAC regions and has worked with some of the world's biggest brands, preparing them for the digital economy.  He has been working with Vizeum as their Global Digital Strategy & Innovation Director since 2016.
 
Andrea Lindal, CEO
Lexabi Communications, Kelowna, British Columbia, Canada
Lexabi Communications was founded in 2012 by Andrea Lindal and specializes in Social Media, Digital Marketing and Advertising. Andrea has studied with the best-of-the-best to upgrade & maintain her digital marketing strategies, social & design skills which is why she can truly call herself a specialist.
Stephanie Linker, Head of APAC Digital Marketing
BlackRock, Mid-Levels, Hong Kong
Stephanie Linker leads Digital Marketing for APAC at BlackRock, including product management, design, content and data. Previously, she led a team at BlackRock in NY focused on mobile strategy and event technology.  Stephanie earned a BS Degree in Marketing from Lehigh University, graduating Phi Beta Kappa with highest honors.
Julie Livingston, President
WantLeverage Communications, Forest Hills, New York, USA
Julie Livingston launched WantLeverage Communications, the public relations and business development consultancy in 2014. The company serves companies in the consumer products, education/ed tech and association space. She holds an M.S. in Communications Management from Syracuse University.
Jennifer Louis Barrett, Head of Entertainment, Creative Shop North America
Facebook, Los Angeles, California, USA
Lisa Masiello, Founder and Chief Marketing Officer
TECHmarc Labs, Inc., Nashua, New Hampshire, USA
Lisa is an award winning B2B marketing strategist, advisor, and founder and CMO of TECHmarc Labs, Inc. As a marketing executive with in-depth experience building integrated marketing programs for companies in the IT services industry, she has a successful track record of developing and implementing innovative solutions which drive new revenue growth, channel development, increased ARPU, corporate repositioning, and acquisition integration.
Rajendran Nair, Chief Marketing Officer
Intrigo Systems, San Francisco Bay, California, USA
Ruby Norman-Curran, Copywriter
Wieden + Kennedy, Soho, London, United Kingdom
Ruby Norman-Curran is an award-winning copywriter at Wieden+Kennedy, who was named in 'Female Creative Leaders: 150 women redefining the creative industries.'


 
Magdalena Öhrn, Director of Communications
Coor, Stockholm, Sweden
Karen Permetti, Communications & Engagement Strategist
Engage2learn, Flower Mound, Texas, USA
Priya Ravinder, Head of Marketing
Infrrd, San Jose, California, USA
Priya Ravinder heads the marketing division for Infrrd where she is responsible for leading execution of the company strategy, scaling the company and drawing a revenue of $2 million in 7 months. She has more than 8 years experience in digital marketing and marketing management. She has previously added tremendous value to companies like Accenture, Tricon Infotech, PathPartner and Swiggy, while having consulted many others. Combining her experience, knowledge, and connections, Priya assembled a diverse team bringing together techies, designers, writers and influencers to form her own company called Infornicle, that she handles simultaneously.
 
Mirella Reznic, Executive Director
JPMorgan Chase, London, England, United Kingdom
Mirella Reznic has been an Executive Director at J.P. Morgan since 2013. She has over 20 years of experience in Strategy, Product Management and Marketing in Fortune 100 companies. She also sits on the Board of two charities in London and spends much of her time with seed investing and mentoring start-ups.
 
Katja Schroeder, Founder
Expedition PR, Brooklyn, New York, USA
As the founder of Expedition PR,  Katja Schroeder is infusing startup thinking into marketing communications to innovate brand engagement. She has led award-winning marketing communications programs for global corporation and startups in the United States, Germany, France, and China. Prior to founding Expedition PR she held senior positions at Ruder Finn, and Burson-Marsteller. To prepare the next generation of corporate marketers, Katja teaches International Marketing and Digital Marketing as an Adjunct Professor at St. Francis College. She sits on the board of the St. Francis Center of Entrepreneurship.  Katja holds an M.A. in Communications and Business Administration from the Freie Universitaet Berlin, Germany, and an M.A. in Communications and Information Sciences from CELSA, Sorbonne, Paris, France. She is certified in social media marketing and corporate social responsibility (CSR).
Jamie Sergeant, Managing Director
Crowd, Bournemouth, Dorset, United Kingdom
Jamie offers over 20 years of creative design experience. As an award-winning innovative director, his past clients include Disney, Warner Bros., Kenwood and Dubai International Airports. Today he leads a team of designers, programmers and content generators that are pushing the boundaries in the world of digital marketing and communications.
Carla Spain, External Relations
University of California, Merced, California, USA
Carla Spain works in External Relations at UC Merced. Ms. Spain has 10 years of experience in communications & marketing, most recently focusing on higher education. She has a bachelor's degree in history from the University of Pennsylvania and a master's degree in Strategic Public Relations from George Washington University.
Anna Stark, Director of Marketing
sloggi (Triumph International Lingerie), London, United Kingdom
Anna Stark grew up in South Island, New Zealand, graduated from the University of Otago, and completed her final post graduate year at HEC business school in Paris. Anna started her career at a French media agency, until new adventures led her to Johannesburg, South Africa. There she was responsible for launching USA sports apparel brand Under Armour into the region, eventually relocating to London with the brand. She was also heavily involved in the organisation and delivery of the FIFA World Cup 2010 in South Africa. Since then Anna has worked across multiple categories, and currently oversees marketing and communications for bodywear brand sloggi, part of the Triumph International Group, across the Northern European business.
Michelle Stephens, Chief Strategy Officer
Caribbean Strategy Inc, Castries, St Lucia, West Indies
Nic Strahl, Senior Manager, Marketing and Communications
Transit Wireless, New York, New York, USA
Nic Strahl is a highly regarded multimedia marketing and branding professional - best known for her ability to integrate new and established media into comprehensive strategies, and for her thoughtful approach to visual brand presentations. Nic began her career at Scientific American, where she created opportunities for integrating digital marketing outreach to traditional print strategies. She leveraged this experience to expand the reach of brands at the local, national, and international level for several small but impactful companies. Nic spent several years in the fashion industry - where she worked for a widearray of multi-category brands including Ellen Tracy, Caribbean Joe, and Carlos Falchi - before turning to strategic marketing and end-to-end branding of high end real estate developments at Citi Habitats. Using her comprehensive arsenal of diverse marketing strategies, she has overseen the successful implementation of social media marketing, multimedia publication partnerships and pickup - and as a result, the direct expansion of brand recognition and consumer sales. Currently, Nic is the Senior Manager, Marketing and Communications for Transit Wireless, a BAI Communications company, responsible for all facets that brought cellular and Wi-Fi service to the New York City subway. In her role, Nic is developing full stack B2B & B2C marketing and branding strategies for the company's numerous business developments, and for the numerous projects dedicated to transforming New York City's digital landscape into a Connected City through Transit Wireless' exclusive 27 year contract with the Metropolitan Transit Authority & the New York City Transit Authority. Throughout her career Nic has maintained that a strong consumer brand is one that also gives back, and has spearheaded corporate social responsibility programs with nonprofits to allow brands to serve their local communities and beyond. A born and bred New Yorker, Nic has worked and traveled in North America, Europe, India, Russia and Israel.
Leah Wilkinson, Owner & Principal
Wilkinson + Associates, Arlington, Virginia, USA
A veteran communications professional, Leah has a broad range of experience spanning nearly 20 years in public relations, social media, content, branding and marketing, delivering results for clients in the technology and renewable energy industries. As a founding founder partner and principal of Wilkinson + Associates, she excels at translating her strategic vision to tactical action to create dynamic, fresh and above all, successful public relations, social media, content and marketing programs.
Marcia Williams, Chief Public Affairs and Marketing Officer
Providence Health & Services, Providence, Oregon, USA
Becky Wilson, Chief Visibility Officer
WDS Marketing & PR, Overland Park, Kansas, USA
Becky Wilson leads WDS Marketing & Public Relations, a Grand Stevie Award winning agency that excels in assisting their clients in building visibility and credibility through local and national media attention, award program recognition and leadership activities. Becky was honored with an Enterprising  Women of the Year Champion award by Enterprising Women Magazine in 2017,
Dr. Brenda Wrigley, Associate Professor
Curry College, Milton, Massachusetts, USA
Dr. Brenda Wrigley is Associate Professor in the Communication Department at Curry College. She has 21 years of professional communication experience, and 22 years of university teaching. Her expertise is in public relations and marketing communication.
 
Lori Zaret, Chief Marketing Officer
Bond Consulting, Dallas, Texas, USA