New Products & Services Awards Categories Judging Committee
2017 NEW PRODUCT & SERVICE AWARDS JUDGING CHAIR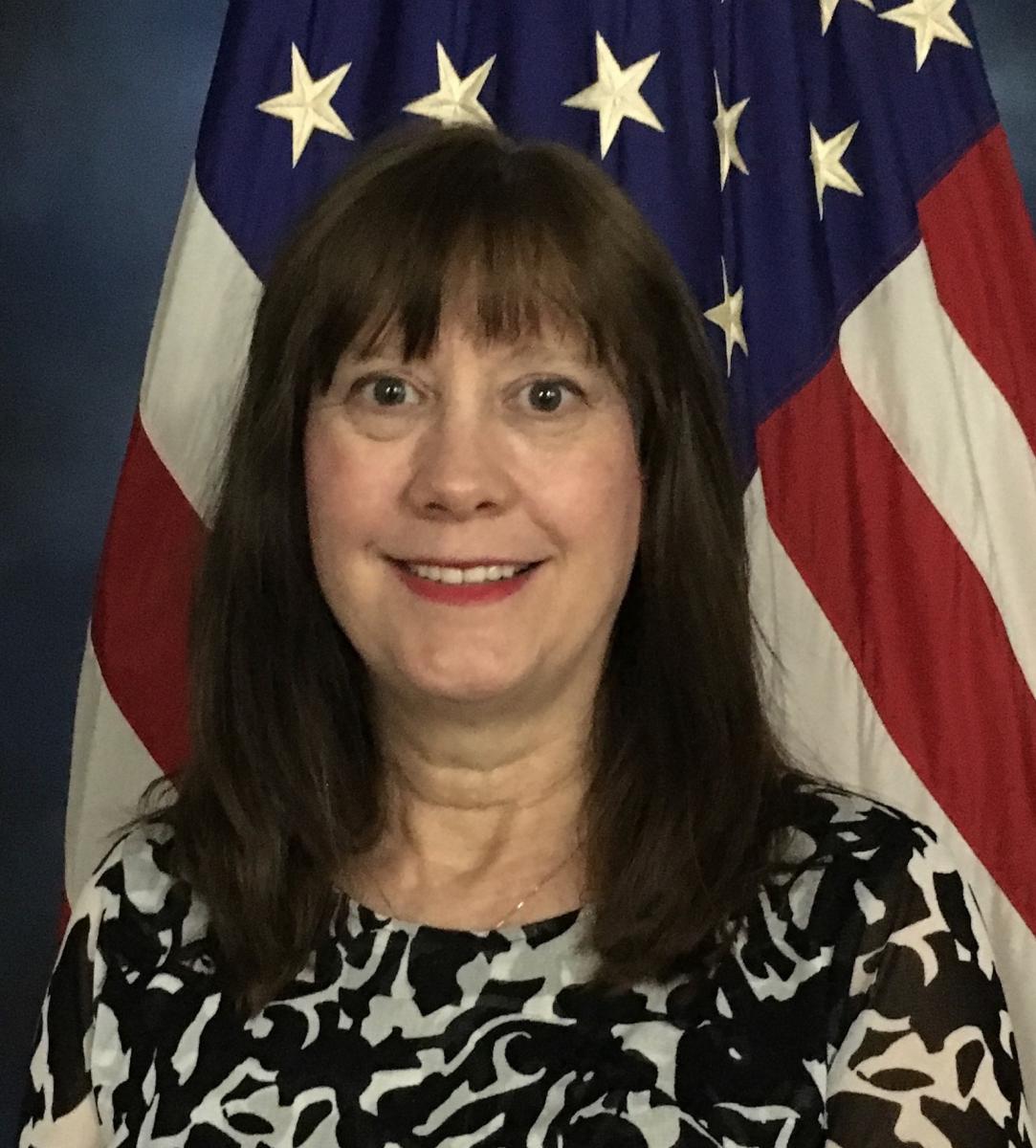 Marlene Fox-McIntyre, Principal
Athene Solutions LLC, Coral Springs, Florida, USA
Marlene Fox-McIntyre has over 30 years of engineering and management experience in the government, private industry, and non-profit sectors, and she proudly served as a Captain in the United States Army Reserve.  Marlene recently started her own high-tech business, Athene Solutions LLC. The company specializes in the development of unique technologies to make aviation safer, and to deliver quality-of-life technologies for the home. According to Marlene: "We are currently developing several 'secret sauce' technologies that will be announced as soon as patent applications have been filed. Stay tuned!"
In 2016, Marlene won the Stevie Award for Woman of the Year – Technology for her leadership role at Hilton Software LLC as Program Executive and head of business operations, responsible for the success of all Hilton Software programs, and ensuring client and end-user satisfaction across all company products. According to Dr. Hilton Goldstein, CEO and Chief Architect of Hilton Software, "Marlene provided stability to our company. She has proven to be invaluable in the management of our government and commercial software programs. Not only did she bring her expertise in technology into the firm, but many years of experience in the public sector. I am very proud of her achievements and privileged to have her run our incredible line of products."
Marlene earned her Bachelor of Science degree in Mathematics and Chemistry from the University of Texas, a Graduate Certificate in Engineering from the Army Materiel Command, and a Master's Degree in Technical Management from Johns Hopkins Whiting School of Engineering, where she also lectured for several years. She is a certified Project Management Professional (PMP) and earned her Microsoft Certified Solutions Developer (MCSD) in 2006.
Marlene is honored to have been selected to Chair the 2017 New Product/Service Awards Judging Committee.  "Our committee is looking forward to the exciting challenge of choosing the best new products and services from an incredibly talented pool of nominees," said Marlene. "Good luck and best wishes to all the outstanding nominees!"
COMMITTEE:
Poorvi Bhatt, Sr. Software Engineer
Leidos (Legacy Lockheed Martin IS&GS), Atlanta, Georgia, USA
I am passionate about programming and have been working in this field from last 17 years. I am currently working as Sr. Software Engineer for Leidos and we support Centers for Disease Control and Prevention. Working at CDC has improved my people skill and has given me a responsible perspective towards technology in health care sector.
Gloria Buono-Daly, Inventor of myelashCurler; Seasoned professional to key executives
Montefiore Mount Vernon Hospital, part of Montefiore Health Systems, Mount Vernon, New York, USA
Seasoned marketing/communications professional who invented a unique eyelash curler, myelashCurler-in final prototype stages. She has interviewed business leaders, advocates and icons at various cause-related, philanthropic fundraisers and produced hundreds of red-carpet event-coverage videos. Volunteered for various non-profit boards including NY WDMI, NY WICI.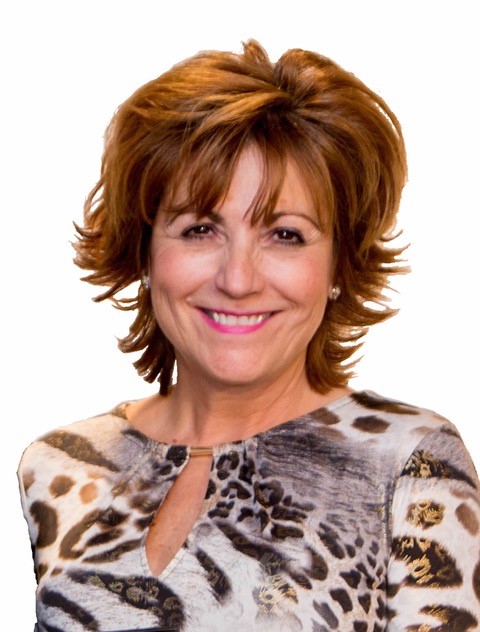 Fatima Cabral, CEO
Pink Elephant Inc., Burlington, Ontario, Canada
Since the founding of Pink Elephant in 1989, Fatima Cabral has been a driving force behind the success of Pink Elephant across Canada, North America, and Asia. After introducing ITIL® to North America and Asia in 1997, Pink Elephant established itself as a leading provider of IT Service Management conferences, education, and consulting services.Fatima has received many awards, including ranking in the PROFIT W100 of Canada's Top Women Entrepreneurs for eight successive years, a business award from the Federation of Portuguese-Canadian Business Professionals, and the Gold Stevie® for Female Entrepreneur of the Year in Canada in the 2015 Stevie® Awards for Women in Business.
Anjali Chugh, President
Cosmique Global Inc, New York, New York, USA
Anjali is an Author, Speaker, and a Business development consultant. She uses her decades of experience as an Attorney to provide the business owners in New York with resources needed to succeed. She runs an Advisory firm that offers a complete business building package to its clients. The firm was recently awarded Gold status in Golden Bridge Business Awards 2017 in business services category. The Company offers a wide array of services, including but not limited to, strategic planning, business branding, resourcing & procurement of products, social media advertising & blogging, Trademark registration, setting up e-commerce sites, IT / Tech support, and in some case, financial assistance as well. As a Leadership Coach, Anjali offers empowerment, inner growth & leadership programs to both adults and children. She's an official member of Forbes Coaches Council.
Patricia Garcia, Lead User Experience Designer
Harris, Los Angeles, California, USA
Leader in user experience design and research, having designed and tested for dozens of big name clients and large scale projects. Co-Leader of the LA Chapter of Interaction Designers Association (IxDA). PTA Mom and Basketball Mom.
Mike Glaser, Managing Partner
Glaser Consulting Group LLC, Vienna, Virginia, USA
Gaurav Goyal, IT Architect
Cisco Systems Inc, Milpitas, California, USA
Gaurav is a Senior IT Architect for Cisco, based out of San Jose, CA. In his role, Gaurav leads the entire e-Commerce ordering platform for Cisco, focusing on Java/J2EE, MongoDB, Elastic Search, Kafka and other related technologies. His areas of expertise include enterprise data design, systems integration, migrating native applications to the cloud. Gaurav likes to take a pragmatic approach toward delivering software, with a focus on building highly scalable, fault-tolerant and highly supportable applications.
Gregg Hawrylko, Account Manager
DXC Technology, Herndon, Virginia, USA
Account Manager for DXC Technology, specializing in IT services and support for the Department of Homeland Security.
Alison Higgins-Miller, CEO
Lightray Insights Pty Ltd, Sydney, Australia
Alison Higgins-Miller created Lightray Insights Pty Ltd, in October 2016, as the global sales arm for Excellence4U and their Lightray subsidiaries. With more than 20 years executive management experience, Higgins-Miller is responsible for building revenue.




Amit Jain, Program Manager IT
Cisco Systems, Bangalore, Karnataka, India
Amit Jain (PMP, CSM, ITIL, SCJP, SCWD) has 18 years of experience in Information Technology industry. He has worked in all aspects of Software Development Life Cycle including Development, Architecture, Quality and Operations. Currently, Amit is part of the Cisco ITs Central Quality Organization. In his role, Amit is spearheading the development of next gen automation frameworks, tools and processes for all of Cisco ITs testing teams. Prior to Cisco he has worked in Delphi Automotive Systems and TCS. He has always brought in innovation and new idea's to whatever he has worked on. His innovation in new tools development has helped Cisco quality team adopt Continious Delivery and helped save millions of dollars. He has been guest speaker in many forums like UNICOM, IEEE and mentored other organizations in delivering Continious Delivery with quality. His favorite pastimes are travelling, reading books, music and Badminton.
Rich Kay, Senior Program Manager
Chenega Decision Sciences, Lorton, Virginia, USA
Rich hails from New York and served in the U.S. Marines and then obtained a commission as a U.S. Naval Officer. He held leadership positions at Perot Systems, start-ups, the U.S. Mint, Unisys and now at Chenega Decision Sciences as a Senior Program Manager. He volunteers at community organizations to inspire others to a achieve a healthier lifestyle. Rich holds many certifications from PMP, PMI-RMP, ITIL Expert in IT Service Management, Six Sigma Green Belt as well as certifications in Fitness, Nutrition and Wellness. He is the author of "Small Simple Changes" and many Project Management and Organizational Development articles. He holds a B.S from the University of the State of New York and a M.A. from Webster University.
Sivapriya Kaza, Product Manager - Machine Learning and Computer Vision
Fellow Robots, San Jose, California, USA
Kelly Kingston, Founder and Co-Director
One Purse One Planet, Springwood, Queensland, Australia
Leona LaChance, AVP, Development Services
University of Calgary, Development & Alumni Engagement, Calgary, Alberta, Canada
Ritu Mangla, CEO
US IT Solutions, Santa Clara, California, USA
Ritu Mangla is a business professional with extensive management experience and a proven record of accomplishment in strategic planning, new business concept initiation and implementation, marketing and sales. She has great skills in leadership, collaboration, and developing and managing cross-functional teams. Additional expertise in establishing strong partnerships and employing innovative approaches and solutions to emerging and mature businesses.Currently Ritu is CEO of US IT Solutions (http://www.usitsol.com) – a Technology driven company with IT Services expertise in building and implementing digital transformation solutions for small and mid-size clients. Prior to this, she was Co-Founder of an IT Staffing and Services company, where she has led teams of 350 employees and directed budgets ranging to $30 million
Petia Maximova, Key Account Manager
Pontica Solutions, Sofia, Sofia, Bulgaria
Petia Maximova's work has won a Bronze Stevie Award for Pontica Solutions in The 2017 International Business Awards. In addition to her role as a Key Account Manager, she has also presented Grammy Award winning singer Bebe on stage, has produced TV reportages about international events, and done publicity work for Javier Bardem's documentary "Sons of the Clouds".
Megan McCann, CEO & Founder
McCann Partners, Chicago, Illinois, USA
Megan McCann, CEO and Founder of McCann Partners—launched in 2011—is an established IT recruitment leader. Passionate about attracting, retaining and advancing women in technology, Megan co-founded ARA—a national organization promoting women in technology and leadership. Megan also serves on the Board of Directors for i.c.stars and Lumity.
Leah Middlebrook, VP Market Development-International Payments
FIS, Dallas, Texas, USA      
Leah Middlebrook began her career at Dun & Bradstreet as an analyst and has worked in the Fintech industry for over twenty years. Leah came to FIS in 2003 and has held numerous leadership roles in product marketing, pre-sales management and sales. In 2016, she moved to the Payments division supporting the international regions as VP Market Development. In 2016, Leah graduated with a Master's Degree in National Security and Phi Kappa Phi academic honors. Leah is on the Alumni Board of Directors of Northwestern State University and member of the Junior League of Dallas.
Laura Osburnsen, Founder and Chief Marketing Officer
SalesMark Fusion, Point of Rocks, Maryland, USA
Laura is a visionary, entrepreneurial and hands-on global leader, sales and marketing executive with 20+ years of experience working with professional services and information technology companies. Demonstrated skills and proven ability to turn vision from paper into reality by aligning organization and customer needs with long-term solutions and innovative approaches.
Kirsten Osolind, SVP - Strategy and Innovation
REINVENTION Consulting, San Diego, California, USA
Kirsten has led business transformation for 100+ Clients as REINVENTION Consulting's Partner/SVP of Strategy. A former Fortune 100 marketing executive at Whole Foods, General Mills, and Coke, Kirsten has served on numerous boards including the Economic Club of Chicago, NAWBO, and YWCA. She's been quoted in WSJ, INC., and more.
Satprem Pamudurthy, Sr. Quantitative Developer
Ellington Management Group Research, Old Greenwich, Connecticut, USA
Software professional with over 10 years of experience architecting and developing financial analytics platforms. He has successfully delivered innovative solutions at leading financial institutions using a wide array of technologies.

Dennis Reno, Sr. Vice President, Global Customer Success
Arxan Technologies, San Francisco, California, USA
Dennis Reno joined Arxan in April 2017 as Senior Vice President, Global Customer Success. Dennis has over 30 years of professional experience directing client engagement, technical support, technical training, and technical account management programs to drive customer retention and customer satisfaction. After starting his career at Pacific Bell (now AT&T) Dennis has achieved a successful track record designing and leading operations dedicated to customer onboarding, adoption, and retention with a specialization in SaaS and cloud services. Dennis has held executive positions leading global Customer Success teams at companies such as Proofpoint, Inc., New Relic, Oracle, Microsoft, BEA Systems and Plumtree Software. Dennis is highly accomplished building, leading, coaching, and empowering global customer success/support and professional services teams to deliver optimal client services and exceed business targets.
Mohammad Rizvi, IT Leader
PwC US, Dallas/Fort Worth, Texas, USA
Mohammad Raza Rizvi is an IT professional with 15+ years of international experience with multinational firms - PwC US and Wipro. He has experience working with many Fortune 500 customers in the US and Europe, helping them succeed in their IT and business transformation programs and digital implementations across Finance, Telecom, Automotive and Printing Solutions industry segments.
Kelly Roark, Founder & CSO
KPR Strategic Consulting, New York, New York, USA
Julie Sheppard, General Counsel
IHMC, Pensacola, Florida, USA
Julie Sheppard is the IHMC General Counsel and Special Assistant to the Director. She manages the Institute legal issues, human resource and immigration, technology licensing, and educational outreach programs. She has worked primarily in the higher education environment for 27 years. A native of a small coastal town in New England, Julie earned her J.D. from Suffolk University Law School in Boston and her B.A. from the University of Virginia. Julie is admitted to practice law in Maine, Massachusetts and Florida and is Florida Board Certified in Education Law.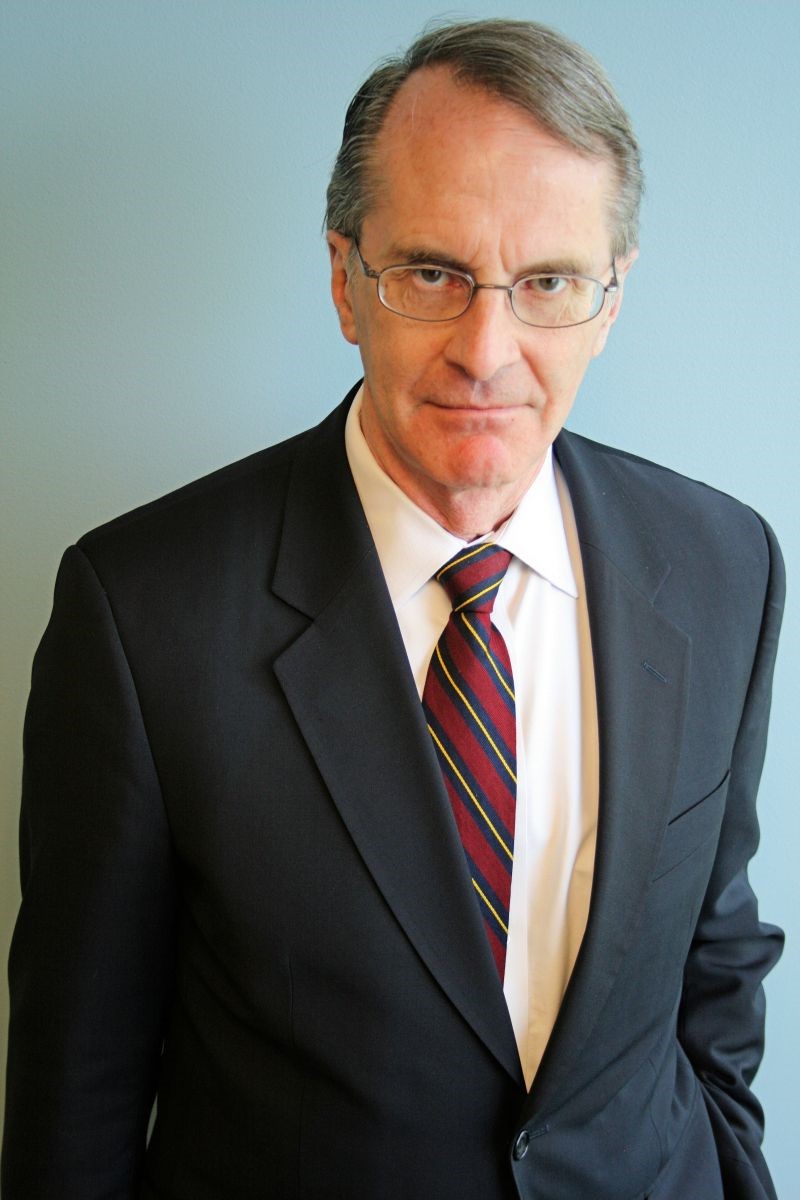 Gary Shumaker, President and CEO
C2 Solutions Group, Inc., Reston, Virginia, USA
Gary Shumaker is CEO of C2 Solutions Group. He writes for Minority Enterprise Advocate and is a recognized participant on industry forums. OST Federal Solutions labelled him "one of the nation's leading consultants who help small businesses overcome their lack of size and experience and succeed at winning."
 
Carolyn Sparano, General Manager
Oracle, Durham, North Carolina, USA

Deborah Sweeney, CEO
MyCorporation.com, Calabasas, California, USA
Deborah Sweeney is the CEO of MyCorporation, which she acquired out of Intuit in 2009. She holds her JD/MBA from Pepperdine School of Law, and is an attorney turned entrepreneur, who is also a mom to two teen boys!
 
Tiffany Taylor, Marketing Consultant
Tiffany Taylor Marketing, Winter Springs, Florida, USA
Tiffany Taylor is a solopreneur running Tiffany Taylor Marketing, a small agency specializing in B2B technology and financial services. Tiffany is a technology marketing veteran, skilled at designing strategies and tactics that enable sales, educate clients and prospects, and contribute to organizational success.
Veronique Topping, Web Technology Specialist
Cablevision, New York, USA
Tanja Turner, Technology Enhanced Learning Officer
Bond University, Eight Mile Plains, Queensland, Australia
Tanja has been involved in education and technology over the last three decades. Working in the United Kingdom, Middle East and Australia to provide support to educators in technology and curriculum renewal, has led her to supporting academic staff at Bond University in the area of learning and teaching.
Joyce Weiland, President
SoftPro, Raleigh, North Carolina, USA
Darya Yegorina, CEO
Skills2Fund, Neuventure Global, CleverBooks, Dublin, Leinster, Ireland
Creator of the first in the world educational kids book with AR (interactive 3D technology). Major areas of expertise are strategic sales and business, project management, technical scoping and project implementation based on Lean Six Sigma principles, start-ups and entrepreneurship, start-ups mentoring, strategic consulting, company operational transformation (from traditional business to digital enterprise), sales department restructure and optimization, implementation of export and international trade projects, set up and development of international direct and indirect distribution channels. Inside knowledge through working experience of companies in start-up phase and SMB to multinational corporations. Experience and knowledge of multiple verticals with the concentration of IT, publishing, sports and fitness, FMCG.