Individual/Entrepreneur Categories Final Judging Committee
2016 INDIVIDUAL/ENTREPRENEUR AWARDS FINAL JUDGING CHAIR
Jo Wimble-Groves, Business Support Director
Active Digital, Lamberhurst, Kent, United Kingdom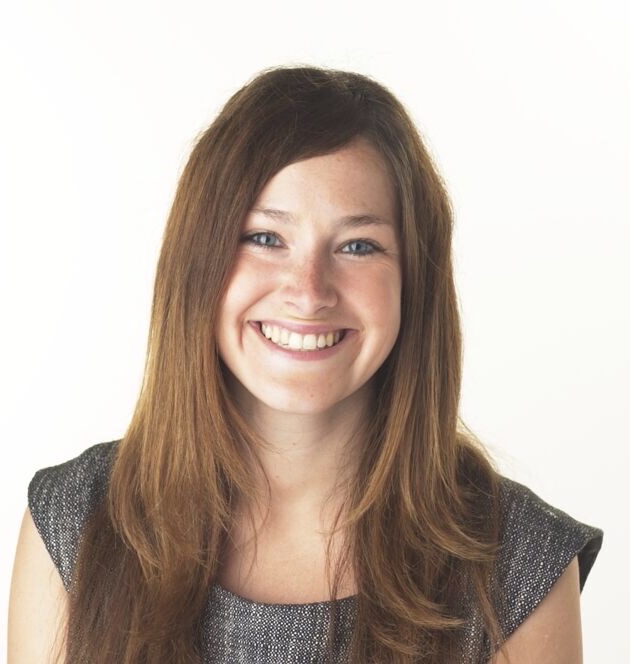 Jo Wimble-Groves is co-owner of the successful Kent-based company Active Digital, an award-winning business mobile communications company, which she operates with her brother, Richard Groves. Jo has spent the last 20 years of her career working on customer experience and team strategy. Her commitment to delivering an exceptional level of service has led to a number of company awards. Active Digital was named as one of the "Top 6 Customer Service Business Leaders in Europe" at the European Contact Centre and Customer Service Awards in 2013. The company also won the Gold Stevie® Award for Front-Line Customer Service Team of the Year - Technology Industries in the 2015 Stevie® Awards for Sales & Customer Service.
Established in 1996, Active Digital clients include Olympic teams and rugby clubs. Its core business is providing mobile phones, tablets, fixed line, and apps to UK organizations of all sizes.
Committee:

Tya Bolton, CEO / Business and Event Strategist, Exceptional Business Solutions, LLC, Columbia, Maryland, USA
Liana Burtsava, Founder & CEO, Trendy Lime Inc, San Francisco, California, USA
 

Mia Dand, CEO, lighthouse3.com, San Francisco, California, USA
Mia Dand, CEO of Lighthouse3.com, is a respected marketing leader who helps global brands innovate at scale, become more customer-centric, and stay deeply relevant in this disruptive digital age. Mia has built and led digital/social media programs for world's best-known brands including Google, Symantec, HP, eBay and others. She is deeply passionate about supporting programs and organizations that promote inclusion and diversity in tech.
 

Tania Hummel, Director, Thrive Coaching and Consulting, London, United Kingdom
For six years until 2014, Tania led HR at the Macmillan Publishing Group during a period of transformation from a traditional, print-based business to a global digital and data-driven information provider. Now, as director of Thrive Coaching & Consulting, Tania has created a safe space for teams and individuals to develop transformational goals whilst increasing strategic capability.
Annie Johnson, Director, TAPfit, Brisbane, Queensland, Australia
Annie Johnson is Director of TAPfit, the World's First Tap Dancing Fitness Program. TAPfit was listed in the top 5 Inventions at the International Retailing Convention in Las Vegas. TAPfit began selling in Australia in July 2015 and has now expanded into the American and UK markets with a Home-Based Program and TAPfit Instructors around the world.
Tsvetta Kaleynska, President, Girls Leading Our World, New York, New York, USA
Tsvetta is the President of Girls Leading Our World (GLOW) Bulgaria and a social media guru. Born and raised in Bulgaria, she moved to the US to pursue her higher education. She holds degrees in Marketing Management, International Business and Economics from St. Francis College, as well as a Masters in Public Administration from Baruch College. In 2010 she was crowned Miss Bulgaria Diaspora USA and started her modeling career despite her height of 5'5. In front of the camera or behind the scenes conducting major social media marketing campaigns, Tsvetta has proven to be a sensation. This Bulgarian social media guru lives in New York City and has experience working with major companies, including Paramount Studios, Toyota, NASCAR , SONY, Bloomberg and Citizen Watch. Tsvetta is a philanthropist in Bulgaria, concentrating on the development and empowerment of female leaders. She is fluent in five languages.
Julie Livingston, President/Founder, Livingston PR, Forest Hills, New York, USA
As president of WantLeverage Communications, Julie Livingston works with clients to increase brand awareness and increase media coverage. An expert at strategic partnership/alliance development, management and client relations, her hands-on and results-oriented strategic approach impacts her clients' businesses. She is a three-time board member of New York Women in Communications.
 
Ana-Maria Rachina, Executive Assistant, Verto Business Ltd,London, United Kingdom
 

Melissa Welch, Director, Growthink, Los Angeles, California, USA
For the last ten years Melissa has been an advisor to start-ups and SMEs addressing their growth and financing initiatives. Melissa has developed and worked with a robust portfolio of clients and investment arenas to include: SaaS, New Media, mobile application, e-commerce, healthcare/medical device, consumer products and fashion/entertainment.