Individual/Entrepreneur Categories Judging Committee
2018 INDIVIDUAL/ENTREPRENEUR AWARDS JUDGING CHAIR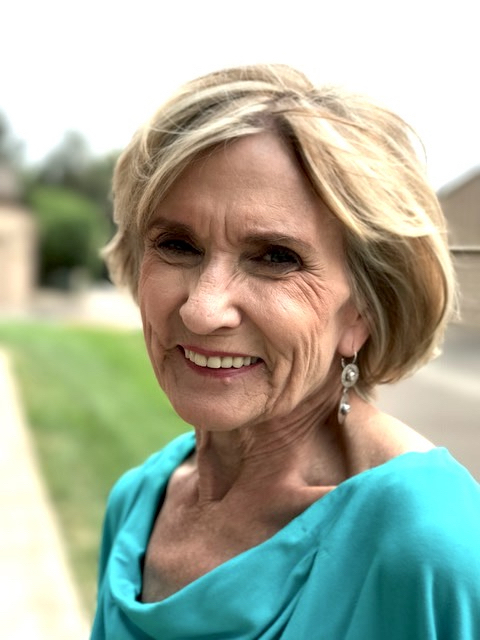 Sylvia R J Scott, Founder & CEO
Girl's C.E.O. Connection™ (Girl's Creating Enterprising Organizations), Lakewood, Colorado, USA
Sylvia Scott is the Founder and Chief Visionary Officer of Girls' C.E.O. Connection, a social enterprise that sets young women on a path toward fulfilling lives as successful entrepreneurs. She launched the Realizing a Vision conference to bring high school girls together to learn from the expertise of accomplished female entrepreneurs and business owners. The young women have the opportunity to meet and interact with these experts, role models, and prospective mentors. Sylvia's book, "Realizing a Vision, Words of Wisdom from Young Female Entrepreneurs," covers the same topics highlighted in the conference.
   Sylvia's dedication to the empowerment of young women played a key role in her work for the Center for Women and Enterprise in Boston. At CWE, she significantly expanded the opportunities available to women business owners by initiating a variety of top-tier business development consulting services. She was on the ground floor with the development and launch of the Women's Leadership Exchange. As its conference manager, Sylvia had the opportunity to meet and work with the crème de la crème of women entrepreneurs in the U.S.A.
   Sylvia is an e-Mentor for the Peace Through Business® program of the Institute for Economic Empowerment of Women (IEEW). This gives her the opportunity to help women in Afghanistan develop their business plans. Sylvia was a host for a young Afghan entrepreneur who owned a daycare and kindergarten in Kabul, Afghanistan. While the young woman stayed with Sylvia, she had the opportunity to meet people who could help her expand the school in Afghanistan.  Sylvia is also the Colorado Ambassador for the Women's Entrepreneurship Day. She is a member of the Theta Beta House Corporation for the Tri Delta chapter at Colorado University Boulder. Over the years she has served on advisory boards for various youth organizations.  Sylvia was honored to be a delegate in 2010 to the EMPACT: Future of Entrepreneurship Education Summit in Washington D.C.
COMMITTEE:
Lisa Abeyta, President/CEO
APPCityLife®, Inc., Albuquerque, New Mexico, USA
Kausar Asif, HR & Training Manager
KFC/Taco Bell Canada, Mississauga, Ontario, Canada
Bilal Awan, CEO/CTO
Fortwell Business Systems, Dublin, Ireland
Bilal Awan is an entrepreneur with a Masters in Network Security. Bilal moved from Pakistan to the United Kingdom in 2004 and then he moved to Ireland in 2007 to pursue his career.  He started technology business in 2011. While building his business, he spoke at several events addressing issues surrounding non-indigenous entrepreneurs. Bilal was awarded "Entrepreneur of the year" 2013 by Community Networks, and was listed in the top 20 young entrepreneurs (out of 2200) during Web Summit 2014.  Bilal has commenced operations in the Balkan States to provide vital IT experience to young entrepreneurs as well as strengthening the IT infrastructures in the Balkans. His focus is on Cyber Security and Cloud Technologies.  As a leading IT specialist firm, the focus is on detecting, preventing and supporting companies with their IT challenges. Bilal is already operating in 6 countries and planning to expand to further countries soon.
Doreen Blades, President
US Eco Products Corporation, Haverhill, Massachusetts, USA
Doreen Blades has been the President of US Eco Products Corporation since 2009.  Doreen has over 20 years experience in the green and sustainability, She is a Graduate of UMass Amherst and WBENC Tuck program.
Isela Bowles, Chief Financial Officer
Formula 1, San Gabriel, California, USA
Kristen Boyd, Creative Marketing Specialist
Business Development Board of Palm Beach County, Delray Beach, Florida, USA
Carolin Buchardt, CEO and founder
CB Praxisberatung, Heidelberg, Baden-Württemberg, Germany
Monica Coburn, Senior Vice President
Mutual of Omaha Bank, Henderson, Nevada, USA
Catherine Connelly, Co-founder, VP Brand Strategy
The Meet Group, New Hope, Pennsylvania, USA
Catherine is co-founder of The Meet Group (NASDAQ: MEET), a portfolio of mobile social entertainment apps designed to meet the universal need for human connection. Our primary apps, MeetMe®, LOVOO®, Skout®, and Tagged®, entertain millions of mobile daily active users, generating untold numbers of casual chats, friendships, dates, and marriages. We leverage a powerful live-streaming video platform, empowering our global community to forge meaningful connections. The Meet Group traces its roots back to when Catherine co-founded myYearbook with her brother Dave in 2005. myYearbook merged with the Quepasa Corporation in November 2011 and in June 2012 rebranded to MeetMe, Inc. In 2016, MeetMe acquired Skout, and in 2017 acquired if(we) and LOVOO to become The Meet Group. Catherine heads marketing and drives new features that deliver on our mission -- to meet the universal need for human connection. Catherine graduated from Georgetown University in 2011, where she majored in OPIM and marketing. Catherine has been reported on extensively on CNBC, MTV, ABC News, Fox News, CosmoGIRL, BusinessWeek, the San Francisco Chronicle, and CBS.
Elise Contarsy, VP Brand Licensing
Meredith Corporation, New York, New York, USA
Chris Curtis-Crawford, Owner
C3, Newark, Delaware, USA


Gail D'Silva, Executive Director
Strategy Law, LLP, San Jose, California, USA
Gail is the Executive Director at Strategy Law, LLP with 20+ years of experience in operations, human resources, recruiting, marketing, strategic planning and information technology.  Prior to Strategy, she was the founder of JAUST Consulting Partners, The Olive Branch Foundation, a non-profit and JAUST International in Canada.

Katharine Darbyshire Evans, Resilience and Wellbeing Coach
Finer Thinking, Barnet, Hertfordshire, United Kingdom
Kate is a qualified and accredited Coach specialising in Resilience and Wellbeing.  She coaches individuals and owners of small businesses supporting them to manage the pressures life throws at them. She gives talks on resilience and the importance of self-care, referencing her own experiences of dealing with major life changes. Kate previously worked 20 years in the fashion business as a Designer and Board Director.
Dr. Kate Darcy Hohenthal, Founder
The Birthday Club, Manchester, Connecticut, USA
Erika De La Cruz, Founder
Passion to Paycheck, West Hollywood, California, USA
Annette Densham, Director
Publicity Genie, Forest Lake, Queensland, Australia
With a 30 plus year career in newspapers, magazines (print and digital) and corporate communications, Annette Densham is an ex journo who uses her skills help businesses connect with the world though storytelling and build influential brands.
 
Fran Dichner, Owner
FVD Consulting, Middleton, Massachusetts, USA
Fran Dichner recently retired as owner/CEO of R&L Associates, Inc. and The Aries Group after having served in this role since 2003.  She has over 20 years of recruiting experience and is currently working in a consulting capacity. Fran is the recipient of MA 100 Top Led Woman business and Stevie Awards.
Melanie Downey, Chief Brand Strategist
Melanie Downey Brand PR, Boston, Massachusetts, USA
Samanah Duran, Founder and CEO
Critics Clothing & BEYOUROWN, Norwich, Norfolk, United Kingdom
Samanah Duran is a British fashion designer and entrepreneur most recently names Forbes 30 under 30 most influential in retail and e-commerce. Building on that inspiration as an extension of Critics Clothing, Samanah has now successfully launched BEYOUROWN media, a digital media & news company dedicated to inspiring both men and women in business.
Alyssa Dver, CEO, Chief Confidence Officer
American Confidence Institute, Boston, Massachusetts, USA
Chief Confidence Officer and co-founder of the American Confidence Institute, Alyssa Dver is also the author of 6 books, including "Kickass Confidence: Own Your Brain. Up Your Game." Prior to ACI, Alyssa was the Chief Marketing Officer for 5 tech companies and founded 4 other start-ups.
Ahmed Rauf Essa, Co-Founder
Telemart, Karachi, Sindh, Pakistan
Ahmed Rauf Essa is the person behind one of the biggest E-commerce & Retail Company of Pakistan's. He is the only Pakistani Entrepreneur to win 7 Global & 2 National Awards at the age of 26.
Joy Lynn Fields, President
Joy Lynn, Inc., Atlanta, Georgia, USA
Jennifer Gee, Tax Projects & Planning Lead
Johnson Controls International sp. zoo, Brussels, Belgium
Sarah Giarraffa, Business Manager
SS+K, New York, New York, USA
Sarah Giarraffa is currently the Business Affairs Manager at SS+K, a creative agency in New York. She began her career in advertising in 2010 at McGarry Bowen as an administrative. Her love of creative work, and near fanatical desire for keeping things organized, led her to the business affairs field.
Heidi Groshelle, Founder
Groshelle Communications, San Francisco, California, USA
Danita Harn, CEO & Founder
Harn and Associates Back Office Solutions, LLC, Woodstock, Georgia, USA
Tania Hummel, Director
Thrive Coaching and Consulting, London, United Kingdom
Rebekah Hurworth, Director
Family Home Experts, Red Hill, Queensland, Australia
Rebekah Hurowrth is a registered Architect and business owner since 2008. She won a Gold and Silver Stevie Award in 2015 for her innovative business practices.
Clara HY Wang, Founder & President
KAI Communications (China&UK), Beijing, China
Margo Jacquot, Owner/Director
The Juniper Center, Chicago, Illinois, USA
Rose Jurczewski, Community Manager
Associa, Schaumburg, Illinois, USA
Revant Kapoor, Senior Software Engineer
Pinterest, San Francisco, California, USA
Rich Kay, PMP, Senior Program Manager, Coach and Author
SmallSimpleChanges.com, Woodbridge, Virginia, USA
A Senior Program Manager, Coach and Author, Rich Kay originally hails from New York.  Feeling the call, Rich then journeyed overseas to serve in U.S. Marines later achieving a commission as a U.S. Naval Officer.
 
Donna LaVoie, CEO & President
LaVoieHealthScience, Boston, Massachusetts, USA
Donna L. LaVoie is CEO of LaVoieHealthScience, an INC. 5000 Hall of Fame recipient and a nationally ranked Healthcare PR firm.  She leads teams focused on advancing health and science innovation through specialized thinking and execution of strategic communications programming.
Jill Liberman, Founder
Choose Happy, LLC, Boca Raton, Florida, USA
Rossana Llenado, President
Ahead Learning Systems, Inc., Quezon City, Metro Manila, Philippines
Jennifer Longmore, CEO
Soul Journeys Corporation, Burlington, Ontario, Canada
Stephynie Malik, Founder & CEO
MalikCo LLC, Walnut Creek, California, USA
Srilatha Malladi, Creative Painting Artist
Freelance, Hyderabad, Telangana, India
Margaret Manning, Group CEO
Adelphi Digital, Singapore
Jan Manon, Creative Director
ELF, Burlington, Vermont, USA
Jan Manon is an American artist, author and director from Burlington, Vermont. Jan has been creating graphics, editorial content and campaigns for companies, studios and universities for the last 19 years and apps and user interfaces for the last nine years. Jan is the founder of Elf, a digital creative agency. She's also a pilot, engineer and model for ski wear.
Francesca Masoero, Regional Program Director
Havas, Phnom Penh, Cambodia
Francesca holds a Ph.D. in media and social studies and +10 years of experiences with a focus on digital communications in Europe, the US, LAC, Southeast Asia. She has put her award winning approach (MIT Innovators Under 35, Webby Awards, 2 Stevie Awards for Women in Business) as a digital creative strategist at the service of public and private sectors alike, working with a wide number of high-level entities, ranging from Salvatore Ferragamo and Mattel to WWF and UNICEF. She is a strong believer of using innovation to foster engagement on brands, global causes, social and cultural topics, as well as for educational purposes.
Teresa Mastin, Associate Professor
Michigan State University, East Lansing, Michigan, USA
Gin McMillan-Stelling, Network Administrator
DLR Group, Roseville, California, USA
Carolyn Melby, National Trainer & Executive Sales
Skin Specialist LLC, Chandler, Arizona, USA
Wendy Morris, VP Team marketing and business operations
NBA Entertainment, New York, New York, USA
Crystal O'Connor, Owner/CEO
Moxie Entrepreneur & Moxie Media Solutions, West Des Moines, Iowa, USA
Audrey Pomier Flobinus, CEO & Founder
Humanity For The World, La Trinité, Martinique, France
Dr.h.c Audrey POMIER FLOBINUS is President and Founder of the International NGO "Humanity For The World (HFTW)" since 2017. Holder of a diploma of Senior Executive Officer of Social Economy and Higher Level Economy (I ); first Antillean woman to head the first international humanitarian lobby in the Caribbean; In 2018, in light of her commitment and position as a woman for Humanity, she became the first woman in the Caribbean to receive the title of "Doctor Honoris Causa" awarded by the Universal Institute of Professional Management (UIPM) based in Indonesia.
Satoa Raymond, CEO
Womenincharg3, Atlanta, Georgia, USA
Satoa Raymond is the CEO of Womenincharg3. Which is a music entertainment company, that hosts music events center around Female Independent music artists all genres. Satoa is a Grammy Member, singer,composer,songwriter and a music publisher. Satoa first created a online radio station called Womenincharg3 Radio to have other female artist have a way to showcase their music, then came along Womenincharg3 Music Awards honoring and celebrating female talent. Womenincharg3 is a multifaceted Company.
Shabnam Rezaei, President
Big Bad Boo Studios & Oznoz.com, Vancouver, British Columbia, Canada
Liz Rowell, Managing Director
Red Ark, St Leonards, New South Wales, Australia
Parna Sarkar-Basu, CEO
Brand & Buzz Marketing, LLC, Boston, Massachusetts, USA
An innovation marketing strategist, Parna helps entrepreneurs and companies navigate the digital era. Recipient of multiple awards including the Stevies, Parna humanizes corporate brands, builds thought leaders, and creates industry buzz to elevate companies and individuals to new heights. She has been instrumental in propelling companies and startups into innovation leaders in highly competitive markets, including artificial intelligence, enterprise software, storage systems and robots. Parna is an advocate of women entrepreneurs and serves as a strategic advisor to founders in the U.S. and Europe. She had led marketing and communications for various global companies, including Kaminario, iRobot and PTC.
Jennifer Streaks, Financial Contributor
CNBC, Vienna, Virginia, USA
Jennifer Streaks is a nationally-recognized financial journalist and author. She delivers practical and cutting edge steps to help you face the challenge of getting and keeping your financial house in order.  Due to her extensive background in all things money, she has been an on-air commentator for years and is an established columnist and reporter having written for The Huffington Post, Motley Fool and Black Enterprise. She is now a contributor for CNBC.  Jennifer has been featured on ABC, MSNBC, FOX Business, HuffPost Live and BoldTV, her sought after financial tips show consumers that you can achieve an "affordable lifestyle" and that finances do not have to be a chore. Recently, Jennifer published her highly lauded first book Thrive!...Affordably which is available on Amazon.com.
Sjaloom Stringer, Regional Senior Director
Marriott International, Bethesda, Maryland, USA
Pinar Tayyar, HR Manager
Whirlpool Corporation Turkey, Istanbul, Turkey
Pinar Tayyar is HR Manager- Turkey in Whirlpool Corporation, has more than 12 years experience in HR function including PwC and Eaton Corporation. She has a strong experience in cultural integration, talent management and merger& acquisitions.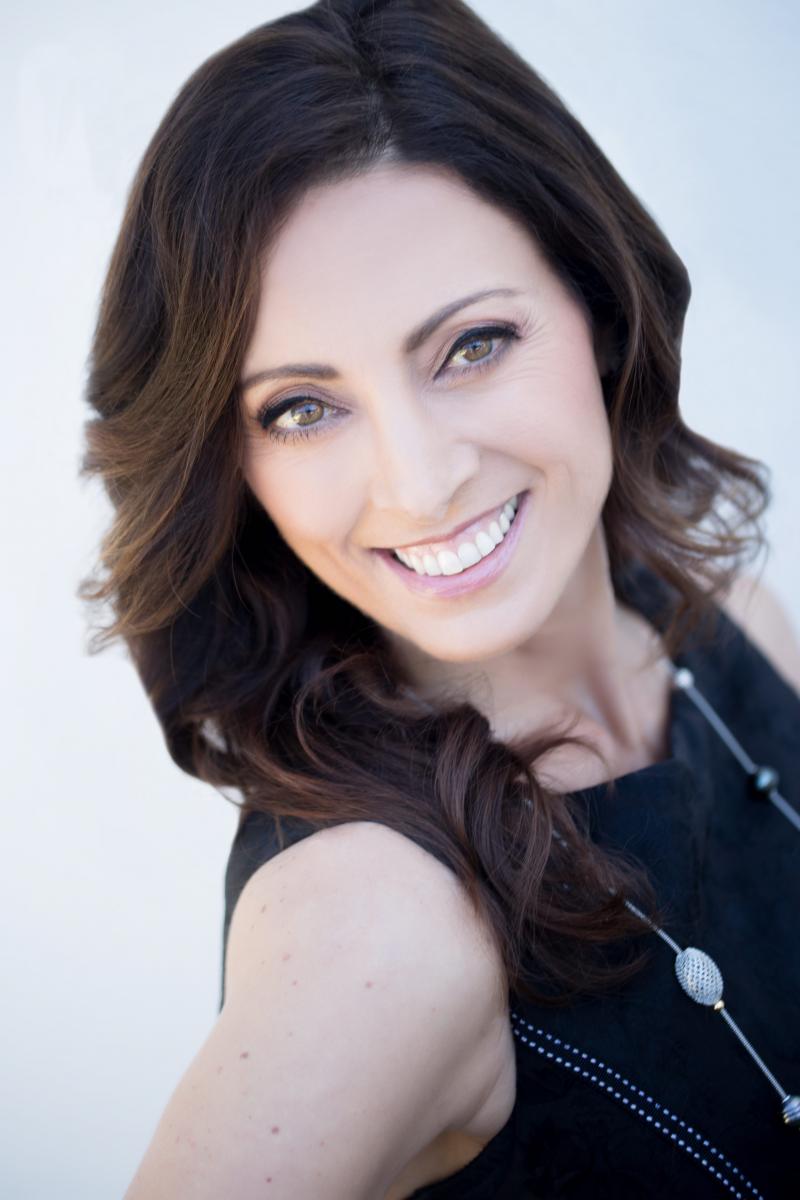 Josie Thomson, Managing Director & Executive Coach
JosieThomson.com, Brisbane, Queensland, Australia



 
Rae Todd, Owner
Hey Rae! Productions, LLC, Fort Collins, Colorado, USA
Dr. Trisheetaa Varrey, Founder & Director
Pencil9, Hyderabad, Telangana, India
Anne Walker, MBE, Director
Anne Walker MBE Inspirational Business, Dawlish, Devon, United Kingdom
Anne Walker started her first business-a dance school -at the age of 17. Unable to find well-fitting dancewear for her students she started making leotards in a friend's attic bedroom. International Dance Supplies was born and has become a global business. Anne now mentors and supports dance teachers around the world.
Teresa Waller, Owner
Blue Sky Telecom Brokers, Bakersfield, California, USA
Melissa Welch, Director
Growthink, Los Angeles, California, USA
Young Kuk Won, CEO/ECD
Solcom, Seoul, South Korea
Lalitha Yanamandra, Solution Director - Customer Experience
Columbus A/S, West Godavari, Andhra Pradesh, India
Angeline Yee, Managing Director & Founder
Inspired Life International Sdn Bhd, Bangsar, Kuala Lumpur, Malaysia
Angeline has more than 16 years experience in Asset Management, Coaching. Holding international awards under her personal belt, she started her own firm since 2016 in helping individuals to live an Uncompromised Life while delivering Uncompromised Performance.