Individual/Entrepreneur Categories Judging Committee
2017 INDIVIDUAL/ENTREPRENEUR AWARDS JUDGING CHAIR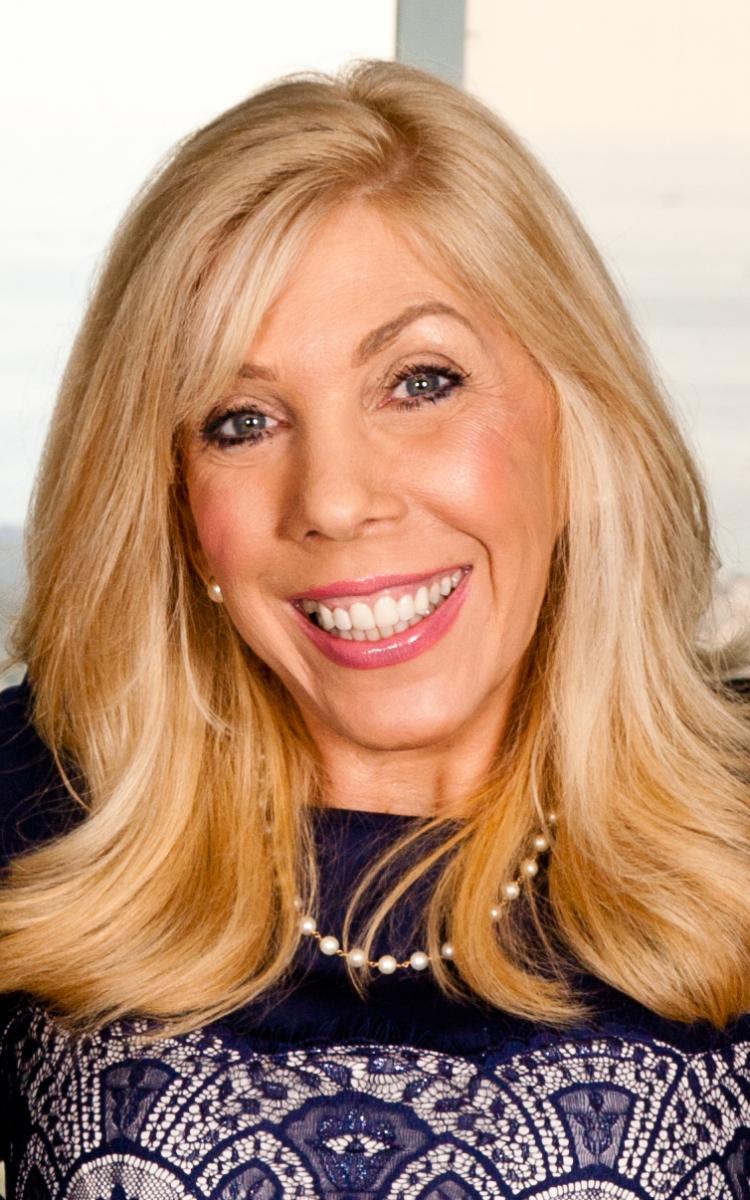 Jill Liberman, Founder
Choose Happy, LLC, Boca Raton, Florida, USA
Jill Liberman is a motivational speaker, former radio talk show host, entrepreneur, and published author. She has more than twenty years of television experience, including reporting for national entertainment news shows such as Entertainment Tonight, E! Entertainment, and Showbiz Today.  She was an active member of the National Association of Television Program Executives (NATPE) and a judge for the nationally televised Cable Ace awards. She hosted the number one rated talk show on WAXY radio and co-hosted the television pilot "Thicke and Jill" with actor Alan Thicke.
American Pride, Jill's first book, was published in 2004 and has been nationally featured on television and radio shows, and in magazines. Jill's story was featured on Lifetime Television as one of the country's most inspirational women. The White House has a copy of her book displayed in the lobby. Choose Happy, her most recent book, has helped inspire people as it spreads the powerful message that happiness is a choice. Jill travels the country as a keynote motivational speaker.
"It is a pleasure to serve as Chair on the Individual/Entrepreneur Awards Judging Committee," commented Jill. "I am proud to be a part of such a coveted competition and organization that celebrates and recognizes the accomplishments of women in business."
COMMITTEE:          
Lisa Abeyta, Founder/CEO
APPCityLife, Inc., Albuquerque, New Mexico        
Lisa is the Founder and CEO of APPCityLife, a tech company focused on improving lives through technology. She is also cofounder of Hautepreneurs, a network focused on cultivating the next generation of powerful women leaders, founders and CEO's. Lisa is a columnist for Inc. and Huffington Post and frequent speaker.
Kristen Boyd, Creative Marketing
Business Development Board of Palm Beach County, West Palm Beach, Florida, USA
Kristen Boyd is responsible for digital marketing, graphic design, website management, social media strategy, and creative marketing tactics at the Business Development Board of Palm Beach County (BDB). She organizes the annual Claim Your Future Showcase, which shows high school students the possible career paths available to them in Palm Beach County. Prior to her role at the BDB, Ms. Boyd marketed the C&O Canal National Historic Park where she launched the Canal Quarters program through social media and digital marketing strategies that significantly increased exposure. Ms. Boyd graduated from Shepherd University with a Bachelor of Science in Business Administration with a concentration in Marketing. While at Shepherd University, Ms. Boyd was selected to participate in an international business trip to Brazil. This opportunity to study business in a foreign country inspired her to pursue an MBA with a focus on International Business. Ms. Boyd selected Lynn University to continue her education and successfully earned an MBA / International Business.She has continued to stay active by participating in the Lynn University Alumni Council, the LU Business Leadership Chapter and the Alumni Shadowing program. On the BDB's behalf, she collaborates with Lynn University classes to help them gain hands-on marketing experience through economic development marketing plans.
Carolin Buchardt, Business Administration Consultant
CB Praxisberatung, Heidelberg, North Rhine-Westphalia, Germany
Carolin Buchardt is a business administration expert.   In 2008, after several years as managing director of a medium-sized municipal energy supplier, she decided to start her own consulting company, CB Praxisberatung. Since then, she has advised entrepreneurs as well as small and medium-sized companies on business planning and strategic orientation, as well as on general business management. Carolin also advises executives and specialists on career planning. She is a lecturer on business administration at universities in the Rhine-Neckar district.
Viola Cheng, CEO
Good Food Enterprise Co., Ltd, New Taipei City, Taiwan, Taiwan (R.O.C)
Viola Cheng is CEO of Good Food, a social enterprise with a mission to provide jobs and give back to the local community. Ms. Cheng refers employees to social resources and provide free-meals for the community. Under her leadership, the company earned an international B Corp certification. Viola Cheng was the Taiwan representative at the 2016 Global Entrepreneurship Summit and this year, served as a female entrepreneurial ambassador. She has been selected national representative from the world for 10 countries and received a full scholarship from East-West Center and published a plan to use the social innovation to change the world. She find a solution, set up Good Share APP for stores and restaurants to list the soon-to-expire food they can donate. The solution is use ICT to build a circular economy and sharing economy business model. Good Share APP is a way to ease "food waste", and "hunger and poverty" in SDGs.
Lauren Clemett, Director
Ultimate Business Propellor, Gold Coast, Queensland, Australia
At 8 years old Lauren was told she had 'word blindness' and would never be able to read or write properly, yet she went on to become a five time best selling author and Stevie Award Winning Neurobranding expert, having worked within World leading advertising agencies as a brand manager, using her dyslexia disability as her greatest asset - to understand how the brain sees brands. Lauren has over 25 years in the marketing communications arena; working within world leading advertising agencies such as Saatchi & Saatchi, Clemenger BBDO, Ogilvy & Mather and Grey Worldwide owning her own agency, Evergreen, focusing on Baby Boomer Marketing and was Brand Manager for AXA, delivering the International Rugby World Sevens Tournament. 

She now owns the Award Winning personal branding consultancy, Ultimate Business Propellor, sharing her insight into how the consumer's mind works, providing the clarity and direction needed to package a stand out personal brand and rocket launch a professional service based business.
Diane Danois, Attorney, Author, Practice Management Consultant
Legal Strategy Services, LLC, Parkland, Florida, USA
Diane Danois, Esquire is a Legal Practice Transformation consultant to law firms seeking to optimize workflow and efficiencies to improve productivity and profitability. Danois has successfully implemented case management methodologies for new and existing law firms, some of which grew to be some of the most recognizable, premier boutique litigation firms in the country. Danois has also represented women who have suffered catastrophic injuries resulting from delays in diagnosis of cancerous conditions including breast, cervical, uterine, colon, rectal and lung cancers. She concentrates her practice in the unique issues that arise for women who are fighting for their lives, while trying to support their families. She works tirelessly to assure that healthcare providers are held accountable for their negligence in an effort to assure higher quality healthcare for all women. Mrs. Danois also has a special interest in working with couples resolving post-divorce conflicts, such as modifications to parenting plans, blended-family and co-parenting issues.
Joyce Dostale, Business Consultant
Dostale Consulting, Chestnut Hill, Massachusetts, USA
Melanie Downey, Chief Brand PR Strategist and Coach
Melanie Downey Brand PR, Leominster, Massachusetts, USA
Melanie Downey is the award-winning Brand PR Coach that experts turn to when they want to catapult their success. Best known for her insight into what makes a 'brand' real news, Time magazine has referred to one of her brand campaigns as 'genius', and her blog was recently named to Feedspot's Top 100 Small Business Blogs.
Sarah Haney, Major Gifts, Western Region
Jhpiego, a Johns Hopkins University Affiliate, Los Angeles, California, USA
Sarah Haney is a multi-faceted executive with more than 15 years in business development, fundraising, marketing, public relations, grant writing and event management. She is a Certified Fundraising Executive (CFRE) and a graduate of the University of California, Berkeley.
Julie Hoang, CEO
JN Beauty, London, United Kingdom
I am CEO of beauty company JN Beauty and have a passion for business. I believe every business has a potential in great things and also love to hear entrepreneurs stories and how they achieve their goals. I love all fashion and beauty and combining beauty with my business is a great passion of mine. I am a fast paced person and always believe I have confidence in everything I do.
 
Rebekah Hurworth, Founder and Director
Your Architect, Red Hill, Queensland, Australia
Margo Jacquot, Owner/Director
The Juniper Center, Park Ridge, Illinois, USA
I am a Licensed Clinical Psychologist with over 30 years of experience helping people create the lives they hope to live. In addition to providing clinical care, I love running the business side of our practice. I am also the Treasurer of the Illinois Psychological Association and head of the Finance Committee. Balancing great, quality care with the needs of business is a passion. I enjoy mentoring young therapists and women hoping to open their own businesses.
Rose Jurczewski, Community Manager
Associa, Schaumburg, Illinois, USA
22 years Managerial experience and 25 years Customer Service experience, District Sales Manager and Property Management experience. My strongest asset is my interaction with people and my understanding in assisting them with the needs they may have. I am also very quick to learn computer systems as my background also entails trouble shooting mainframes, hardware and software systems with United Airlines. I am actively involved with CAI Illinois Chapter Member of The Association of Professional Community Managers, STEVIE Awards for Women in Business and Cambridge Who's Who.
Janet LeBlanc, President
Janet LeBlanc + Associates, Ottawa, Alberta, Canada
Julie Livingston, President
WantLeverage Communications, Forest Hills, New York, USA
Katherine Macaluso, Executive Director
Gold Coast Builders Association, West Palm Beach, Florida, USA
I am honored to be a judge for the Stevie Awards again. I currently run a Home Builders Association, where I also hold an Awards Program. My past experiences include owning several businesses, volunteer for several charities, single mother of four amazing children and love life!
Theresa Mack, Owner
PowerUp Partners, Torrance, California, USA
Puja Madan, Women's Leadership Coach
Puja Madan, Orlando, Florida, USA
Puja Madan is a leadership coach, best-selling author and speaker. Born and raised in India, Puja's qualifications include an MBA, 8 years in tech startups, and 12+ years of meditation and spiritual development. She is the best-selling co-author of two books and has been featured in the Washington Post, HuffPo, MindBodyGreen and Thrive Global.
Jan Manon, Creative Director
Elf, Burlington, Vermont, USA
Jan Manon is an American artist, author and director from Burlington, Vermont. Jan has been creating graphics, editorial content and campaigns for companies, studios and universities for the last 18 years. Jan is the founder of Elf, a digital creative agency. www.elfproductions.com She's also a pilot and model for ski wear.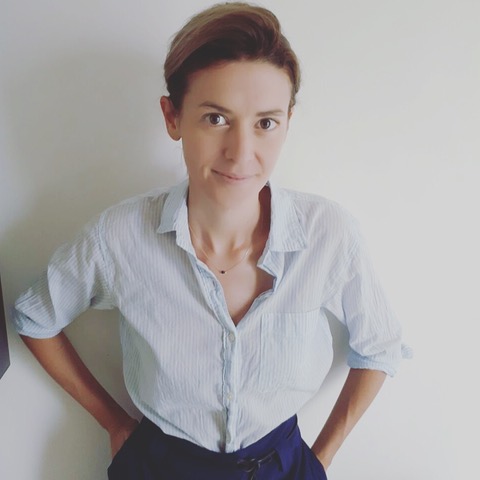 Francesca Masoero, Digital & Media Specialist
The Moonwalk, Phnom Penh, Cambodia
Francesca holds a Ph.D. in media studies and has worked extensively across Europe, the US, South America and Southeast Asia. She has designed and implemented evidence-based strategies, tools and digital stories for a wide number of different entities, ranging from private and public sectors to international NGOs. She also teaches media studies, digital PR, digital storytelling and educational technologies at the Universities of Torino and Bologna. Formerly CEO of STREAM Magazine, she now lives in Phnom Penh, where she has been hired by the HAVAS to lead the implementation of a new department focusing on the development sector, working in Cambodia, Laos and Myanmar.
Trish McMaugh, Owner
Zoning and Land Use and Development Consulting, Palm Harbor, Florida, USA
Trish McMaugh has over 30 years of public service and private sector experience in Zoning, Land Use and Development.  She currently provides consulting services to commercial as well as residential clients.  Trish is highly competent in interpreting Zoning Ordinances and crafting positive solutions required for compliance on both residential and commercial properties as well as Land Development Condition Compliance/Site Planning. She was the Zoning Inspector for the City of Fairfax, Virginia, and later selected to be the Acting Zoning Administrator where she led a large diverse staff to achieve excellence in both compliance and customer service.Trish enjoys helping others pursue and achieve their goals and volunteers as a Team Leader at Church for the Health and Wellness Program.
Kim Morgan, Managing Director
Barefoot Coaching, Derby, Derbyshire, United Kingdom
Kim Morgan is Managing Director of Barefoot Coaching Ltd, one of the UK's leading providers of coaching and University Accredited Coach Training. Kim was one of the UK's first executive business and personal coaches, who has pioneered and led externally certified University Masters Level Post Graduate Awards in Coach Training since 2001.
 
Praseeda Nair, Editor
GrowthBusiness.co.uk, London, United Kingdom
Praseeda Nair is a journalist and advocate for gender diversity in business and finance. As the editor of GrowthBusiness.co.uk, she interviews, profiles entrepreneurs, futurists, investors, and academics in Europe. Her passion is writing about diversity and inclusion, from the various iterations of the glass ceiling to the successes and failings of current programmes. Praseeda is also a committee member of the advocacy group Founders4Schools which seeks to inspire girls to consider careers in STEM and entrepreneurship. In 2017, she launched the Women in Finance Awards, Europe's largest diversity initiative of its kind for the sector.
Mandy Nembaware, Licensed Real Estate Salesperson
Douglas Elliman, New York, New York, USA
Mandy Nembaware rose to the top of her field in luxury sales thanks to her creativity, business savvy and entrepreneurial spirit. Her gregarious nature and passion for customer service has enabled her to build a wide network of dedicated clientele. By keeping on top of the latest trends and having foresight into her clients' needs, she continues to distinguish herself in the competitive real estate industry. Specializing in property purchases, sales and rentals, Mandy has an extensive knowledge of the New York City real estate market which contributes to efficiently representing her clients. She is an extremely good communicator, a focused listener, and an innovator who is committed to achieving optimal results. "Being entrusted to help my clients find or sell their home is a serious responsibility," she says. "I am a tenacious advocate for my clients, and I do not hesitate to utilize all available resources in order to ensure a successful transaction."  Born in England and raised in Zimbabwe, Mandy earned a Bachelor of Arts degree in English Literature from Concordia University in Montreal. Her diverse international background and exposure to a plethora of cultures enhances Mandy's distinctive edge. For over a decade, she demonstrated her business acumen while building successful luxury hair business.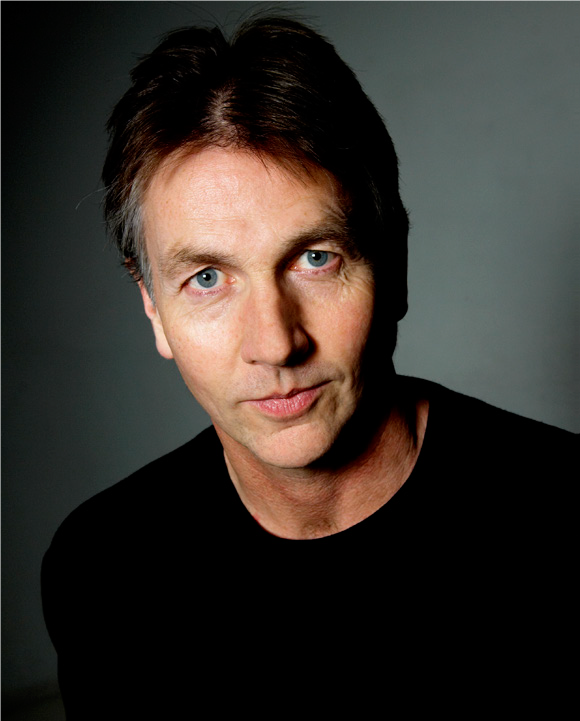 John Perry, Principal Teaching Fellow in Healthcare Communication
University of Southampton, Southampton, Hampshire, United Kingdom
I am currently a Principal Teaching Fellow in Healthcare Communication in the Faculty of Medicine @ the University of Southampton. I am also a qualified Counsellor, Coach, Therapeutic Coach, Human Givens Psychotherapist, Reality Therapist, Hypnotherapist and Supervisor; and have a particular interest in Psychological Resilience.
Sam Spence, Founder & Business Manager
Executive Virtual Associate, Junortoun, Victoria, Australia
Australian entrepreneur Sam Spence founded Executive Virtual Associate in 2012, and is recognised as the Virtual Assistant giving business owners, leaders & entrepreneurs back their valuable time. She is a wife and mum who support micro-businesses, and is committed to reducing the impact on the environment.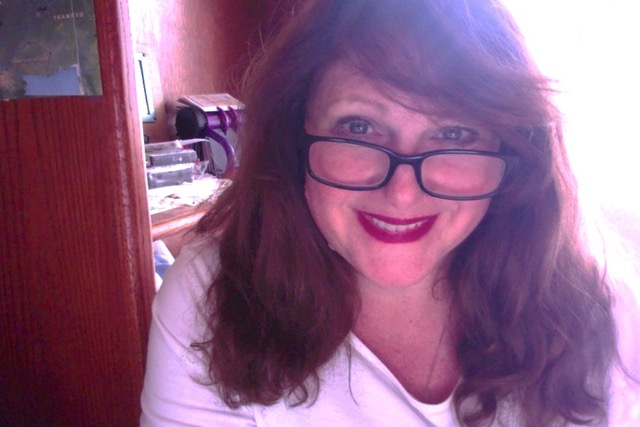 Stephanie Stern-Protz, Founder
Stern Advice, Fort Lee, New Jersey, USA
Stephanie advises families and students in their planning for high school, college, and professional careers, and is consulted to solve challenges in education by educators, administrators, and other STEM (Science, Technology, Engineering, and Mathematics) professionals. She is a STEM and STEAM (STEM with Arts) Specialist & Coordinator of Experiences at North Bergen's STEM Academy in New Jersey. Before going into education, Stephanie was a corporate director for one of the largest U.S. retail companies and was responsible for corporate and enterprise sales for 125 stores on the Eastern Seaboard.  Stephanie has been invited to Capitol Hill to present her work at a NASA Lunch and Learn program; she was a Grand Award Judge in Earth and Environmental Science for the 2017 Intel International Science Fair in Los Angeles; and she recently presented research work with a team led by renowned scientist, Dr. Dorothy M. Peteet, at the CUNY CREST Symposium in New York.
Asli Tas Kayabas, Professional Training & Coaching
Kuzey Academy, Istanbul, Turkey
Asli has held leadership positions in HR and training management for over 15 years. In 2012, she founded the Kuzey Academy, providing services in training, consultancy, executive coaching, and awards consultancy. She is the first and only awards consultant specializing in HR expertise in Turkey. Asli graduated from the psychology department of Bogazici University and has a Master's Degree in clinical psychology. She also studied marriage, relationships, and couples therapy in the United States. She is a published poet with her book "When You Are Gone." Her second book is in the psychology field and is about to be published. In addition to her work for Kuzey Academy, Asli continues to provide individual and couples therapy. She lives in Istanbul and is a mother with two children.
Josie Thomson, CEO
JosieThomson.com, Red Hill, Queensland, Australia
Susan Varghese, Talent Management
Cynet Systems Inc, Ashburn, Virginia, USA
Susan Varghese is a Talent Management professional and is working for Cynet Corp- home of Cynet Systems and Cynet HealthStaff.
 
Anne Walker MBE, Director
Anne Walker MBE Inspirational Business Seminars, Dawlish, Devon, United Kingdom
Having opened her own dance school at the age of 17, Anne soon began to manufacture leotards in an attic bedroom. International Dance Supplies has become a global brand and now Anne runs Inspirational Business Seminars for dance teachers. She also founded and runs Dance School of the Year Awards.
 
Kim Whitaker, Manager
Dallas Fort Worth International Airport, Irving, Texas, USA
Strategic communicator and brand champion with more than 25 years experience collaborating effectively with stakeholders from the executive suite to the front line; from corporate to community to government; from national initiatives to local community programs.

 
Young Kuk Won, CEO/ECD
Solcom, Seoul, South Korea