Company/Organization Categories Final Judging Chair
2016 COMPANY/ORGANIZATION AWARDS FINAL JUDGING CHAIR
Dr. Ambreen Zaman Riaz, Founder
I Change Her Life, Lahore, Pakistan & Istanbul, Turkey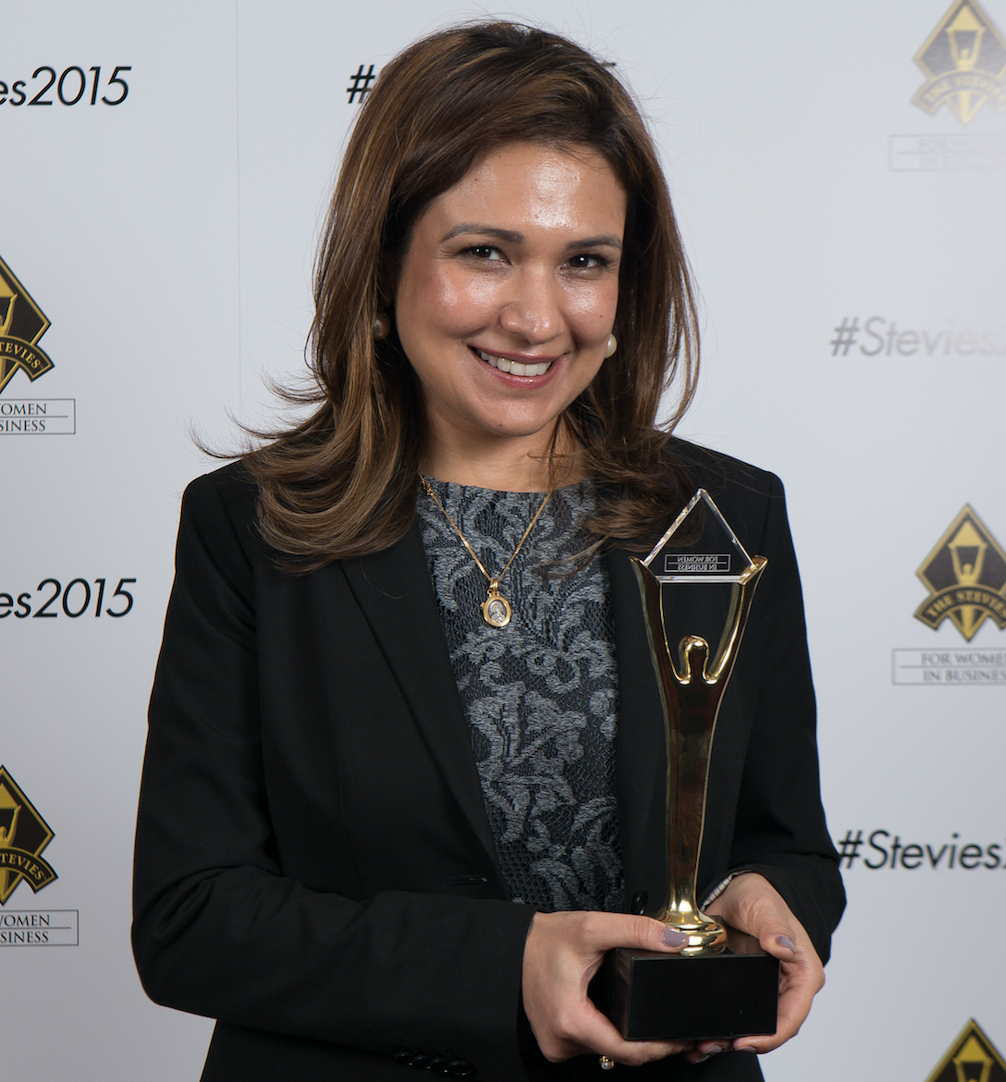 Dr Ambreen Zaman Riaz is a medical doctor, social entrepreneur, renaissance scholar, and polymath. She left her successful career as a cosmetic dermatologist to help disadvantaged women because she firmly believed that educated people needed to get actively involved in the social-service sector. Dr Zaman has worked as a volunteer for non-profits both in Pakistan and Turkey. This has further enhanced her enthusiasm to serve vulnerable and weak women.
Dr Zaman is an active advocate of women's rights and participates in highlighting the rights of Christian, Agha Khani, and non-Muslim minorities in Pakistan. Her commitment to change the lives of underprivileged women has enabled her to achieve the status of "change maker" in international circles.
Committee:

Ali Ayaz, General Manager & Senior Consultant, Realta Consulting, Istanbul, Turkey
Emily de Lara, Head, Knowledge Management, Ayala Corporation, Makati, Philippines
Emily de Lara is the Head of Knowledge Management of Ayala Corporation, a leading conglomerate in the Philippines. Responsible for managing Ayala's knowledge assets - products and processes relating to enterprise content management, internal communications, expertise location, archives and development of knowledge products and services. Prior to this assignment, managed Corporate Communications for more than ten years, and Investor Relations for seven years. With strong expertise in investor relations, branding, communications, events, public relations, and special publication.
Anna Morrison, CEO, Campus Concierge, Fayetteville, Arkansas, USA
Anna Morrison is the Founder and CEO of Campus Concierge. She is the 2015 SBA Young Entrepreneur of the Year for the state of Arkansas and region VI (Arkansas, Lousiana, New Mexico, Oklahoma and Texas). She was also awarded by Arkansas Business "The New Influentials: 20 in their 20's. Campus Concierge began in the Fall of 2013, with 10 tutors and less than 100 students. Today, they have grown to open a second location in Fort Worth, Texas, and employ over 110+ tutors and work with 3500 students.
 

John Parker, VP Finance, Corporate Controller, Noranda Aluminum Holding Corporation, Franklin, Tennessee, USA
Through over 20 years as a business executive at a Big Four public accounting firm and an NYSE-listed manufacturer, John A. Parker has developed a unique skill set combining accounting, finance, and corporate communication.
Pamela Robinson, CEO, Financial Voyages LLC., Atlanta, Georgia, USA
 

Samia Shahnawaz, Director, Barclays PLC, Dubai, United Arab Emirates
Diverse and specialised experience in institutional and private banking from two top tier financial institutions (American and British). My 15 year career in banking has been linked to sales, debt structuring and deal underwriting.
Della Sumner, Executive Administrative Assistant, Pursuit of Excellence, Inc., Dallas, Texas, USA
Della Sumner is an award-winning abstract artist and recognized leader among youth and adults in volunteer community groups. She has a wide range of skills and abilities which allow her to think outside the box.
T.M. Weil, Managing Partner, Providence Capital, Dallas, Texas, USA
Success is simple: Find ridiculously exceptional talent and enjoy your time with them…life is too short any other way. Whether for- or non-profit, well-established or startup, at the heart of every great organization are spectacular people, and we go to unprecedented lengths to help our corporate Families sustain success.
 
Amanda Whitelaw, Vice President of New Business Development, United Way of Metropolitan Dallas, Dallas, Texas, USA