2017 Corporate Communications & Public Relations Judging Committee
COMMITTEE CHAIR: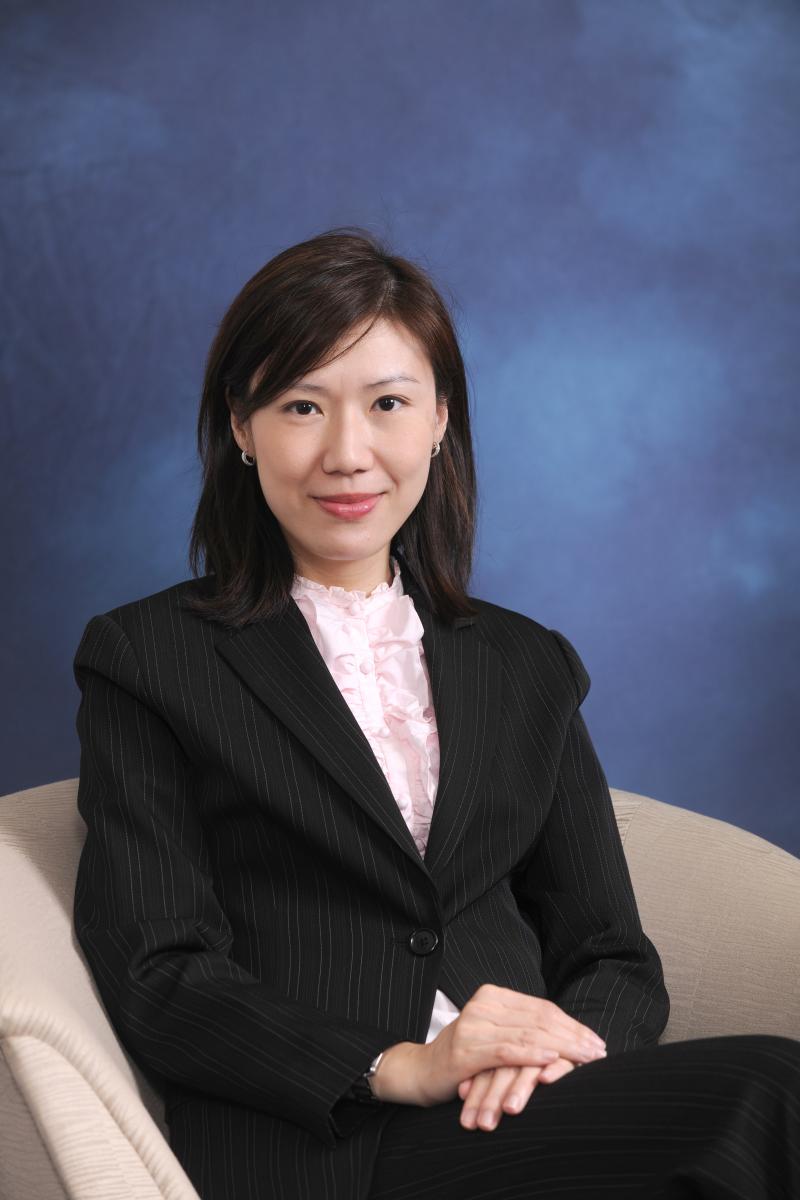 Sharon Lun, Head of Corporate Communications
Hong Kong Aircraft Engineering Company Limited, Hong Kong, China
Sharon Lun is Head of Corporate Communications at Hong Kong Aircraft Engineering Company Limited (HAECO Group), a Swire Group company. An experienced communications professional, Sharon possesses extensive in-house and agency experience in advertising, branding, corporate communications, crisis management, media relations, investor relations, and public affairs across a wide range of industries including aviation, healthcare, luxury brands, FMCG, and telecommunication. She led the rebranding for the HAECO Group and received international recognition.
Sharon holds a Bachelor of Arts degree from Hong Kong Baptist University and a Master's degree in Business Administration from The University of Iowa.
COMMITTEE:
Zainab Ansari, Managing Director & CEO
Xenith PR (Pvt.) Ltd, Karachi, Pakistan
A Corporate Image professional, Public Relations specialist with over forty years of high profile and successful career in large multinationals and reputable organizations; extensively exposed to Television, Radio and the literary circles; established writer, poet and a free lance journalist.  In 1999, established Xenith PR in affiliation with Fleishman Hillard of USA.  Conducts training programs for various commercial organizations on Marketing Strategies & Analysis, Management Techniques, Public Relations, Time Management and Crisis Communication & Management.
Thony Da Silva Romero, Partner
PIZZOLANTE, Caracas, Venezuela
Thony Da Silva Romero is a Social Communicator from the Andres Bello Catholic University with a Masters Degree in Political Communications and Strategic Governance from the George Wahington University. He is Partner and Director of PIZZOLANTE Estrategia + Comunicación, an international consultance firm operating in Latin América.  With over 20 years of practice and experience on different fields such as: public affairs, corporate communications, crisis management, media relations, CSR, stakeholder engagement and new business and communications products development, he has gained corporate and regional expertise throughout Latin América.
Annette Densham, Chief Genius-US
Publicity Genie, Brisbane, Queensland, Australia
Annette Densham loves a good story.  This love for storytelling launched her 30-year career in print media; writing about forklifts to tax, to theatre lights and sport, to senior issues and health.  Those skills, honed at the keyboard writing for newspapers and magazines, are now used to help small businesses, entrepreneurs, speakers and authors get their slice of the media pie, using stories to connect with the world and build influential brands.  Whether it is done for you or do it yourself, it all starts and end with the story, the audience and sharing. Annette shows how to make PR an integral part of the overall marketing mix.  She is now the chief publicity genie-us at Publicity Genie - a bespoke PR agency working with entrepreneurs and small business people.
Mary DiMaggio-Finley, Senior Vice President, Government Relations
Biocentric, Inc., Columbia, Maryland, USA
Ms. DiMaggio has more than 25 years of experience in a complete range of strategic multi-media health communication services for government programs, consumer awareness and health education, social marketing, partnership development and brand management.  Ms. DiMaggio is the Senior Vice President of Government Relations for BioCentric Inc. Previously she was President of HMA Associates, Inc. in Washington, DC.
Arshia Faridani, Founder & Director
Arithma + Corporate Communications, Tehran, Iran
Arshia heads up a boutique communications consultancy with operations in Iran and the UK, creating best-in-class annual reports and corporate communications assets for Iranian businesses.  A former Silicon Valley software engineer, Arshia has UK degrees in computer systems engineering and electronics.
Kathy Jalivay, Public Relations
Ryan Companies US, Inc., Minneapolis, Minneapolis, USA
Over three decades in national and international public relations and digital marketing experience in B2B and B2C.
Beverly Jensen, Ph.D., President/CEO
www.WomensMedicineBowl.com, Greeley, Colorado, USA
While teaching marketing communication in emerging markets (1993-2009), Dr. Jensen simultaneously created communication strategies for international development projects. Now focusing on wellness, she writes on health and offers health coaching.
Dariusz Kozdra, Head of Corporate Communications
United PR, Warsaw, Poland
Over 10 years of experience in development and execution of corporate public relations and public affairs campaigns for multinationals and Polish companies from various sectors of economy, built upon previous 10 years in multi-industry mergers and acquisitions advisory, working in both developed and emerging markets.  Responsible for business development, public affairs, corporate PR and investor relations, client service of financial institutions, companies active in utilities, oil & gas, defense industries.  Previously, 10 years of experience in investment banking where he managed and executed numerous mergers and acquisitions transactions as well as equity and debt raising for a broad spectrum of clients.  In 2009 – 2010, member of the Supervisory Board of Bio-Profil Sp. z o.o., at the time a company from Enterprise Investors portfolio.  As Head of Corporate Communication, he has managed several M&A communication advisory projects, among others: sale of Polkomtel SA (the largest Polish telecom operator), acquisition of SPEC (the largest European heating network) by Dalkia (now Veolia), acquisition of PZL Mielec (the largest Polish aviation company) by Sikorsky Aircraft, Inc., acquisition of Lux Med by BUPA as well as the launch, listing and on-going PR of Alior Bank, the most innovative Polish bank. His other key accounts have included: IBM, Orange, Saint-Gobain, Veolia, E.ON Waste Energy, Panasonic, the European Commission and Newell Rubbermaid.
Iwona Kubicz, CEO
Procontent Communication, Global Reach PR, Warsaw, Poland
CEO of PR agency Procontent. Specializes in projects in the field of corporate PR and crisis management. Supervised communication processes prior to the privatization of companies in the energy sector. Member of the International Public Relations Association and the juror in the competition IPRA Golden World Awards in the categories of communication in a crisis, Public Affairs and Lobbying.  Coordinated the projects for companies such as :TEVA, Sanofi, Zentiva, Boehringer Ingelheim, Adamed, Janssen and projects supporting the development of R & D in Poland, among others Polish Technology Platform for Innovative Medicine.  She gained her experience by leading  projects from many areas of communication: audits, internal PR campaigns, public relations, crisis management for such companies as: supermarkets Disney Channel, OBI, HBO, Hallmark Channel, UPC.  She is the author of numerous  academic publications and articles in marketing magazines.
Joel Loader, Group Director
Brand Impact Group, London, United Kingdom
Eliza Misiecka, General Manager
Genesis Public Relations sp. z o.o. sp.k., Warsaw, Poland
Eliza Misiecka, PhD - founder and CEO of GENESIS PR, 21 years of experience in PR. Between 1999-2006 has worked in Rowland Communications as director of the corporate and financial department and then strategic director. Before that had gathered PR experience in profile PR agency. Developed wide knowledge in terms of corporate and financial PR, as well as crisis management and investor relations. Professional track includes conducting over 300 long-term campaigns for the business Clients, NGO's and public administration. Conducts lecturers on University of Economics in Kraków, as well as in the Journalism Institute of Warsaw University.  Eliza Misiecka is graduated from Warsaw University, Management Department. Additionally has completed postgraduate studies at Psychology Department (Warsaw University) and PhD studies at Warsaw School of Economics, Management & Finance Department. The PhD title has completed at Journalism Department of Warsaw University, under the supervision of Prof. PhD Jerzy Olędzki.
Leslie Moore, Senior Director, Global Corporate and Executive Communications
Juniper Networks, Sunnyvale, California, USA
Dynamic leadership in public relations within consumer electronics and enterprise software markets.  Accomplished in creating, directing, and managing internal and external communications efforts to drive company visibility.  Proven track record of building top-tier media relationships to secure product placement and/or brand recognition.
Lindsay Nahmiache, Co-founder/Partner
Jive PR & Digital, Santa Monica, California, USA
Storytelling is key!

 
Adam Powell, Managing Director
Fourtold, London, United Kingdom
Rekha Rao, General Manager
2020 MSL, Mumbai, Maharashtra, India     
Rekha comes with over 20+ years of experience straddling across Advertising, Corporate Communications, Marketing Communications and Public Relations. She currently leads the Mumbai operations of the Publicis Groupe owned MSLGroup agency: 2020 MSL.  Her specialisation is FMCG, consumer health, CSR, Crisis PR. Her canvas of experience includes work on major FMCG clients like Unilever, Proctor & Gamble, Marico in addition to her work on Monsanto, Revlon, Porsche to name a few. She brings to the table strategic brand property building, reputation management, adversity / crisis management, CSR, PPPs and PR campaign building and intuitive influencer advocacy expertise.  Rekha's passion for creating  award winning campaigns has added more than 50 awards to her credit, including Cannes, Stevies, Sabres, PR Week and many more prestigious awards.  While most of her work has been defining, what she has helped her clients achieve is many a firsts in their own lists of accolades.
Kevin Read, Chairman
Bell Pottinger, London, United Kingdom
Kevin has more than 20 years' communications experience of global brands and from sectors including finance, food and drink, energy, professional services, telecoms and international NGOs. He provides leadership coaching and strategic advice to senior business leaders and advises on major change programmes within organisations. Kevin's current clients include HSBC, Panasonic, TNS and Virgin Media Business.
Lorenza Sanchez, Senior Consultant
Zimat Consultores MEXICO, Mexico City, Mexico
Lorenza Sanchez has been working at Zimat Consultores (Mexico´s leading Communications Consultancy) for over 10 years as a Senior Communications consultant. She has created and executed successful PR and Communications strategies and campaigns for brands like Jack Daniel´s, The Body Shop, Kotex, Huggies, Tequila Herradura, Cinepolis among others. She believes a creative strategy is key to reach our business goals. She is a team player.
Patrick Schoedel, Senior Project Manager
Schröder+Schömbs PR GmbH, Berlin, Germany
Patrick Schoedel began his media career as a marketing communications specialist at Quelle as an internal communications consultant. After four years, he joined the PR agency Zühlke Scholz & Partner. Since 2010, he has been a specialist in lifestyle-oriented brand communications at Schröder + Schömbs Public Relations in Berlin. His areas of expertise include companies and products from the music, film, and home entertainment sectors.
Ron Sereg, Asst. Professor, Public Relations (Retired)
Louisiana State University in Shreveport, Shreveport, Louisiana, USA
Ron Sereg is an internationally recognized expert on NGO development, sustainability and media relations.   He has served as a consultant for a number of international organizations in Eastern Europe, Asia and Latin America.   He has also served as a press secretary and communications director for members of the United States Congress.  He is a Fulbright Grant recipient and taught classes and assisted in the development of a public relations program at a university in Barnaul, Siberia.  He retired as a professor of public relations and mass communication at Louisiana State University in Shreveport.        
Larry Yu, Managing Director
Wordsmith, Hong Kong Central, Hong Kong, China
Larry Yu is the founder and managing director of Wordsmith. A communications professional for over 20 years, he works with Chairmen, CEOs and senior executives at global financial institutions, multinational corporations and major Asian conglomerates - specializing in strategic, high-level message development for the corporate, financial and government sectors.
Yagiz Yucel, Corporate Affars and Media Relations Supervisor
Anadolu Group, Istanbul, Turkey
Yagiz Yucel has been working in the fields of Public Relations, Media Relations and Corporate Affairs for 13 years. He has experienced different aspects of strategic communication management by taking supervising positions in agencies, NGOs and corporations. Mr. Yucel took place in the internationally acclaimed Istanbul 2010 European Capital of Culture project for 3 years as PR supervisor. Mr. Yucel took part in international PR projects for multinational brands during his career and he still works at Anadolu Group, one of the most reputable group of companies in Turkey. His main area of concern is digital integration of communication plans for building an integrated communication strategy.
Khaldoun Zeinati, Engineer
Engineer Khaldoun Zeinati office for Engineering Consultant, Amman, Jordan
Chairman, Sawaed Arabia. Board member & founder, Arab Technical Est. for International Trade.  Board member & Founder, Arab Centre for Governance.  Member of 5 Businessman and Engineer associations.  Chairman/Aquamarine for innovative Industries, advanced training courses in leadership, entrepreneurship and possession the title of Empretec.