Sales Distinction & New Product/Service Awards Final Judges
2016 FINAL JUDGING CHAIR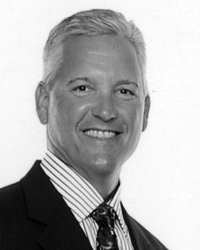 Mike Hart, Vice President, Sales, Lennox Residential, Lennox Industries, Inc., Richardson, Texas
Mike Hart serves as the Vice President of Sales for the residential division of Lennox International. Mike joined Lennox in 1994 and is responsible for leading the residential sales, business development, national account, and customer service teams in the United States and Canada.

Mike has over 30 years of experience in sales, sales leadership, brand management, distribution, retail, general management, M&A, operations, and coaching with multiple brands and channels in the heating and air conditioning manufacturing industry. Mike also volunteers as a board member of the Air Conditioning Heating Refrigeration Institute (AHRI) Education and Training Committee. He also contributes as a board member on the sales advisory board and the marketing advisory board at the University of Texas at Dallas.
Mike has a Bachelor of Science degree in Business Management and Marketing from the University of Maryland, and a Master's degree from the University of Texas at Dallas. He spends his time mentoring and developing his team, profitably growing and exceeding sales, margin, and earnings objectives, implementing effective people processes, creating a culture of growth, accountability and teamwork, improving productivity and efficiency, providing effective sales leadership and coaching, as well as exceeding market share objectives. His 762 member sales team is responsible for $1.65B in revenue.
Committee:
Jeff C. Annis, President
Advanced Services, Inc., Augusta, Georgia, USA
Alexander Edsel, Director Masters in Marketing Programs
University of Texas at Dallas, Richardson, Texas, USA
Kristin Marquet, Owner
Creative Development Agency, New York, New York, USA
Rob O'Keefe, Chief Technology Officer
Arc Aspicio, Arlington, Virginia, USA
Tom Overs, Vice President & General Manager
Heatcraft Australia Pty Ltd, Weatherill Park, New South Wales, Australia
John Schreurs, President & COO
Strategic America, West Des Moines, Iowa, USA
Eric Stone, Vice President, Sales US & Canada
Weiler Corporation, Missouri City, Texas, USA