2017 Marketing Categories Judging Committee
COMMITTEE CHAIR:
Allyson Stewart-Allen, Chief Executive Officer
International Marketing Partners Ltd., London, United Kingdom
Allyson Stewart-Allen is a renowned marketer, whose expertise in brand internationalization is sought by leading businesses globally through her consultancy, publications, appearances, mentoring, and corporate education. A Californian based in Europe for over 25 years, Allyson applies her extensive international consulting experience, MBA education with Dr. Peter Drucker, and languages (French and German) to the company she founded, International Marketing Partners.  Using its BrandTravel™ methodology, Allyson helps companies and their leaders to successfully and profitably span international and functional boundaries by giving them the tools to be more effective in a global arena.  Allyson has advised more than 200 businesses in 26 countries, including Aegis, BAE Systems, Burberry, Cadbury, Coach, HSBC, Lufthansa, NBC Universal, SAB Miller, and Shell.
Allyson is co-author of the best-selling book Working with Americans (Prentice Hall), the first business manual exclusively about the US business culture, which helps professionals improve their relationships with–and profit from–American business partners, bosses, and colleagues. Allyson is an experienced and frequent commentator, lending her insights to broadcast, print, and digital media across the globe. Besides a 4-year slot for Sky News as The Muse of Marketing, she has appeared on several television shows, including CNBC's The Business Class, and three times in the past two seasons of BBC's The Apprentice. Other outlets applying her insights include BBC News, ITV News, CNN, The Financial Times, Bloomberg, USA Today, Business Week, The Wall Street Journal, Newsweek, and Fortune.
Allyson is engaged for her award-winning corporate education experience by both Fortune 500 companies and the world's leading business schools including Oxford University, London Business School, HEC Paris, Duke Corporate Education amongst others.  She is the first-ever two-time recipient of the Excellence in Practice Award of the European Foundation for Management Development acknowledging her custom leadership programmes for Lufthansa and BAE Systems.  A frequent keynote speaker at international conferences, she also serves as a judge of the National Business Awards and the British American Business TAG Awards, and is a Mentor for the Mayor of London's International Business Programme.
COMMITTEE:
Nicole Y. Adams, Marketing, PR and Corporate Communications Translator
NYA Communications, Brisbane, Queensland, Australia
Nicole Y. Adams is a certified commercial German/English translator and editor based in Brisbane, Australia. She has been practising since 2003 and specialises in marketing, corporate communications and public relations. Nicole holds a Masters in Contemporary English Language and Linguistics from the University of Reading, UK, is an AUSIT Senior Practitioner and was awarded Chartered Linguist status for Translation in 2014.
Huda Al-Husaini, Head of Training & Studies
Jordan Engineers Association, Amman, Jordan
Engineer Huda is the Head of Training & Studies department at Jordan Engineers Association.  Key Achievements:  1-    Intel Youth Enterprise challenge, 2nd place, 2011.  2-    Queen Rania National Entrepreneurship Competition, 1st place, 2012.  3-    Creative Engineers Entrepreneurship competition, 2nd place, 2014.  4-    Silver Stevie Award for Women in Business, employee of the year, 2014 and 2016.  5-    Recognized as a young creative engineer for four consecutive times in the 4th, 5th, 6th, and 7th Creative Engineers Forum.  6-    Preliminary judge at International Business Awards 2016, and Stevie Awards for Women in Business 2014, 2015, 2016.  7-    One of WeMENA 200 champions female entrepreneurs, 2017.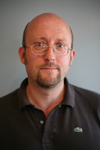 Magnus Andersson, CEO/Founding Partner
Jung von Matt Sweden, Stockholm, Sweden
Advertising professional with extensive experience (+20 years) in organization/company management, creative direction, brand development, business management, business development, new business development.

 
Koray Aşkın, Managing Director
Reklam5 Digital Agency, Istanbul, Sisli, Turkey
Co-founder and managing partner of Reklam5 Digital Agency since December 2007. Studied Mechanical Engineering at Yıldız Teknik University.

 
Rod Baker, Editor & Editoral Consultant
AfricanBrandLink, Fish Hoek, Western Cape, South Africa
Rod Baker is Editor and Content Consultant at AfricanBrandLink and before that was Content Director at Bizcommunity.com. Prior to that he was Editor, Africa Online, the largest online news source for Africans in the Diaspora at the time, and prior to that Editor of Bona, then South Africa's biggest Black market magazine (monthly sales of 300000+ and a monthly readership of 2.9m+). He was publisher of three Black-market publications and a newspaper. He has written three very successful ones – one of which was translated into Eastern European languages – and edited many more as book editor in two publishing companies.
Lizzie Barclay, Head of Marketing
Yahoo UK, London, United Kingdom
Luis Deza, Gerente General
ROI Net, Lima, Peru
Kristina Garcia, Director
Finpro / Invest in Finland, New York, New York, USA
Engaging professional with over 15 years of international marketing and economic development experience. Kristina is director at Invest in Finland. Previously she established Hessen Trade & Invest and was deputy director at Invest in Bavaria, NY. She also served as marketing manager at the German Convention Bureau and worked at Commerzbank AG and TWA.
Phillis Ho, Media & Marketing Manager
Turkish Airlines, Wan Chai, Hong Kong, China 
Phillis lived in Stockholm, Shanghai & Lisbon. Currently with Turkish Airlines Hong Kong, managing the media and marketing activities. Prior to that, she worked for Citibank credit card marketing and international-based & Swedish advertising agencies, managing clients such as British Airwways, oneworld alliance and Finnair HK & China. Despite her career milestones fell onto marketing arena, Political Science & Philosophy was her major at HKU.
Tim Horan, Communications Manager
BritishAmerican Business, Kensington, London, United Kingdom
A senior professional with extensive knowledge of trade associations and membership organisations. I am experienced in communications and public affairs roles and comfortable working with stakeholders at all levels.
 
Russ LeBlanc, Managing Director
97 Degrees West, Austin, Texas, USA
Russ is the Managing Director of 97 Degrees West, an independent advertising agency in Austin, TX.  Russ has a Bachelors Degree from Louisiana State University, a Masters Degree in Business from the University of Notre Dame and studied International Marketing at the London Business School.
Aylin Mutlu, Head of Marketing, Branding and Communication
Metro Cash and Carry Turkey, Istanbul, Turkey
Marketing professional currently managing the Marketing dept of Metro Turkey, including trade marketing/CRM, branding, digital marketing, fairs/events since 2011. Previous retail and marketing experience both in Turkey and USA since 1990.
Rajendran Nair, Partner
Rampetus Inc, Fremont, California, USA
Rajendran is a marketing executive with a successful track record running marketing at technology startups.  He has marketed to IT, Sales, Marketing and Finance at small to large enterprises – leading to transformative new market entry and product launches, increased market share, and successful exits. He was previously at Intalio, the leader in business process management systems, which had a successful exit in Q4 2015.
Donald Pillai, The Business Marketing Guy
Robust Marketing, Pretoria, South Africa    
I seek to forward my knowledge, take on new challenges, with Industry Leaders and Experts, expand my own business offerings and serve people all over the world as best I can. I am committed to living my life to the fullest, and encouraging those around me to do the same.
Mikaela Porazzo, Marketing Manager
IntelePeer, San Mateo, California, USA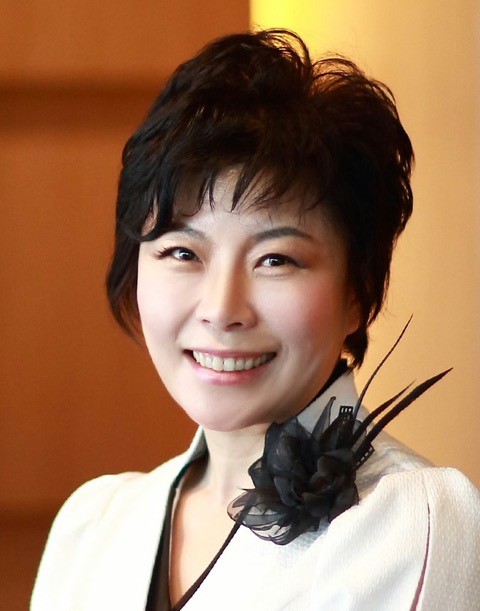 Jung Hieh Shon, CEO
Hanaro Adcom, Seoul, South Korea
CEO of HanaroAdcom, visual design company for 23 years.  Adjunct Professor of Hanyang University in Seoul.  Director of Korean Women Entrepreneurs Association.  Director of Brand Design Association of Korea.  Commitee of the launch of a presidential committee for social integration's PR department.        
Michelle Stephens, Chief Strategy Officer
Caribbean Strategy Inc., Gros Islet, Rodney Bay, Saint Lucia
Michelle Stephens-Jules is a Chartered Marketer and Certified Strategy and Business Planning Professional. She leads a team of professionals as Chief Strategy Officer of the consulting firm Caribbean Strategy Inc.  Mrs. Stephens-Jules holds a Masters of Business Administration from the Edinburgh Business School in Scotland and Post-Graduate Certificate in Marketing from the Chartered Institute of Marketing, UK.  She has gained over 15 years' experience in marketing, business development and strategic planning within the public and private sectors across the Caribbean.  Having developed an expertise in identifying and resolving ineffective strategies, Mrs Stephens-Jules coaches clients to imagine, craft and implement turnaround strategies that drive market share growth and increased revenue; at the same time helping clients identify the right talent and resources to implement the strategies.  Apart from her consulting work, Mrs Stephens-Jules writes in the Antigua, St. Lucia and Organisation of Eastern Caribbean States (OECS) Business Focus Magazines on business strategies and a wide range of other business topics targeted at entrepreneurs and small businesses.
Callum Stewart, Marketing Executive
SKY UK, London, United Kingdom
Originally from Scotland. My undergrad degree is in design. My masters is in Marketing and International business. I have worked in television marketing for five years now - Starting at Channel 4, and working at UKTV and BBC One before coming to the Sky Sports brand team.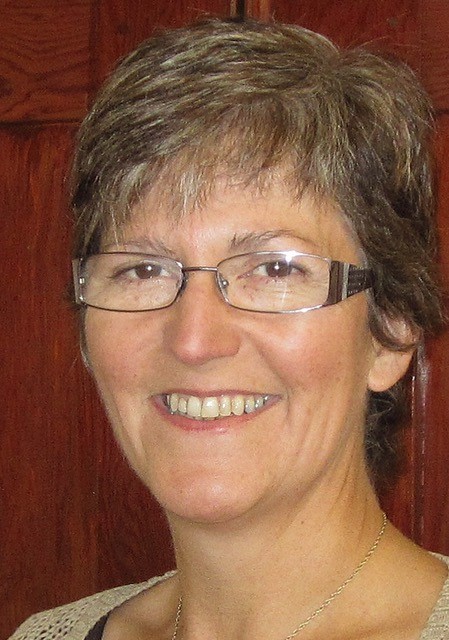 Juliet Strachan, Managing Director
HPI Research, London, United Kingdom
Juliet has over 35 years' experience in consumer market research and insight and has helped literally 100's of companies and brands to optimise their communications and in market/new product offerings, to maximise market potential, profitability and ROI.  She has a very strong reputation within the Market Research and Marketing worlds for her accessible, collaborative style and for delivery of highly insightful and actionable research studies. Juliet has a real passion for helping her clients achieve what they set out to achieve, or better! Her work has won numerous prestigious marketing and research awards and she is a Fellow of the Royal Society (FRSA). 

Marjorie Ellis Thompson, Founding Partner
Barbie Goes to Viet Nam, London, United Kingdom
Marjorie Ellis Thompson has worked for some famous brands in her 35-year career in Europe, amongst them the Campaign for Nuclear Disarmament, which she eventually led, and the Royal College of Nursing, where she worked with the AIDs nurses producing the first world guidelines on nursing patients with HIV related disease, and with the nurses who successfully lobbied for a breast cancer nurse in every health district. Later she was Director of Communications at the Commission for Racial Equality, overseeing a rebrand and a relationship with Saatchi & Saatchi that won the agency their first Golden Lion at Cannes for hard-hitting ads attacking prejudice. She then joined Saatchi & Saatchi and ran their Cause Related Marketing unit, Saatchi & Saatchi Cause Connection, which led to the book Brand Spirit: How Cause Related Marketing Builds Brands, co-written with Hamish Pringle, now published in 8 languages and an Amazon UK Business Book of the Year.  Together with colleagues with whom she had worked in Parliament as well as other organizations, she went on to run her own consultancy C3i for 15 years, advising companies on synergistic charitable alliances and charities on improving their marketing communications. During this time, she and Christian Conrad from Brands & Values Germany wrote The New Brand Spirit: How Communicating Sustainability Builds Brands, Reputations and Profits.  Autumn 2017 will see the launch of Barbie Goes to Vietnam, her bespoke campaigns coaching and mentoring scheme for both commercial and NGO interests.  Marjorie is a Davos Forum Fellow. She was educated in California and Colorado before earning an MSc at the London School of Economics. She is a sought-after speaker and media performer and has spoken and given interviews on 5 continents.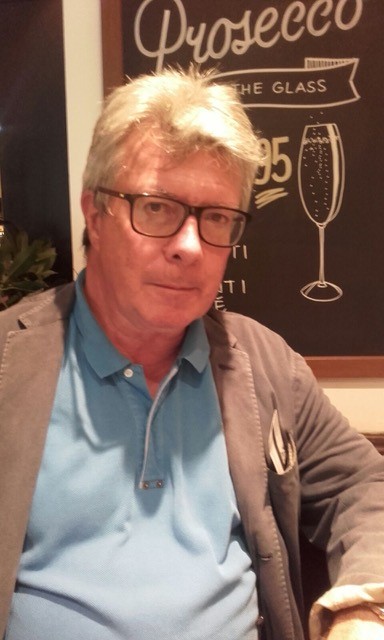 Charles White, Principal Administrator, International Relations (retired)
European Commission, Brussels, Belgium     
Charles White was born in Vienna, Austria, in 1948. Educated at Balliol College Oxford and Oxford Polytechnic, he joined the Derbyshire County Council Planning Department in 1974 before moving to Corporate Planning in 1976. After a spell at Wandsworth London Borough Council he moved to the European Commission in Brussels where he spent the rest of his career in research project management, communications, and relations with third countries. He retired in 2013 and is now an external expert in the fields of urban and regional policy.