2018 Publication Awards Categories Judging Committee
COMMITTEE CHAIR: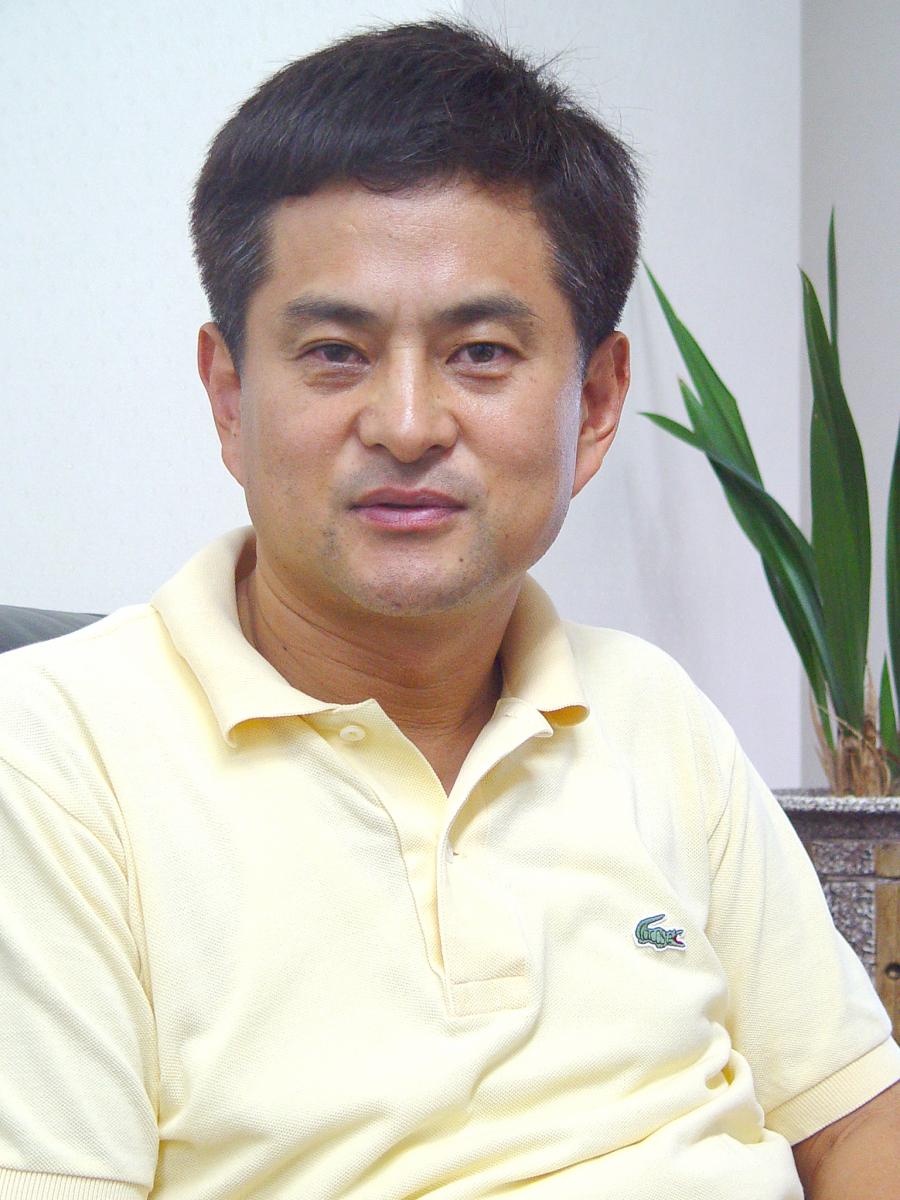 Professor Han Sangpil, Department of Advertising and Public Relations
College of Communications and Social Science, Hanyang University, Seoul, South Korea
Since 2002, Han Sangpil has been Professor at the Department of Advertising and Public Relations at Hanyang University. He joined the department as an Assistant Professor in 1991, and was promoted to Associate Professor in 1997. In addition to being Head of Department at various times between 1993 and 2002, Professor Han was Dean of the College of Communications and Social Science from 2015 to 2017. He also served as Dean of the Office of Planning and Public Relations at Hanyang University from 2012 to 2014.Outside of his academic role, Professor Han has also been Director at the Hanyang University Broadcasting Station, and earlier was the Director of Internet Hanyang.
   In addition to his impressive academic achievements, Professor Han is a member of the American Academy of Advertising, has been vice president of the Korean Academy of Advertising and Law since 2017, and was president of the Korean Academy of Advertising from 2010 to 2011. He is a member of the Board of Directors of the Korean Service Marketing Association, the Korean Academy of Marketing, and the Korean Academy of Customer Satisfaction. He is also an enthusiastic supporter of the MBC Children's Football Foundation.
   Professor Han received a Bachelor of Arts (Honors) from Hanyang University in 1985, having completed his military service. In 1987, he received a Master of Science in Advertising and Public Relations, and went on to earn his Ph.D. in Communications in 1990, both from the University of Illinois at Urbana-Champaign, USA.
COMMITTEE
Lauren C Anderson, Founder/CEO
LC Anderson International Consulting, Mahopac, New York, United States
Kristen Argenio, Principal
Ideal Design Co. LLC, Baltimore, Maryland, United States
Thao Bui, VP of Accounts
Grow Marketing, San Francisco, California, United States
Emily de Lara, Head, Knowledge Management
Ayala Corporation, Makati, Metro Manila, Philippines
Annette Densham, CEO
Publicity Genie, Forest Lake, Queensland, Australia
Marita Gomez, Content & Creative Strategist
Crisp, Chicago, Illinois, United States
Marita Gomez leads the content and creative strategy for Crisp, a communications company based in Chicago. She is a former journalist who has worked as a reporter, news researcher, assistant news producer, and newsmagazine editor for various media outlets, including ABC and NBC affiliates and "20/20" News Magazine.  Prior to Crisp, Ms. Gomez led the internal, external and social communications for AbelsonTaylor, one of the largest independent healthcare ad agencies in the world. There she managed the agency's content strategy and social engagement. Before joining AbelsonTaylor, she served as Managing Director of Paul Werth Associates, Chicago region.
Amna Jamal, Proprietor
SAN Enterprises, Karachi, Sindh, Pakistan       
Anna Leithauser, Professional Lecturer, Graphic Design
American University, Washington, District of Columbia, United States
Amanda Munroe, Vice President
SHIFT Communications, Boston, Massachusetts, United States
Domokos Pálfai, Creative Director
Uniomedia, Budapest, Hungary
ad & content geek // 80s-90s kid // humor sales
 
Katarzyna Pawlikowska, Founder and Chief
Garden of Words, Warsaw, Masovia, Poland
In 2017 Katarzyna was selected as one of the Fifty Most Creative People in Business by one the biggest business magazines in Poland - Brief Magazine. She is a world-class expert in females' social and consumer behaviour and marketing communication to woman. She has initiated the largest pioneering research depicting present woman in Poland. Founder and leader of Garden of Words, a consulting and marketing communication agency. International speaker and member of the M2W Global Steering Committee. Lecturer in PAN and Warsaw University. Author of two books on social and consumer behavior of women. Media speaker, trainer and strategic consultant for various businesses. Juror of the Polish and international business competitions. Her recent book "YESTem kobietą" (YES, I'm a woman) motivates women to become a fulfilled and happy human being.
Barbara H. Sahli, President & Creative Director
Chroma Design and Communications, Silver Spring, Maryland, United States
Ric Shadforth, Head of Marketing & Corporate Communications, Asia Pacific
State Street, Central Hong Kong, Hong Kong, China
Sylvia Slezak, Director of Marketing & Social Media
CityOf.com, Corpus Christi, Texas, United States
Angela Warburton, Global Head of Communications
Janus Henderson Investors, London, United Kingdom
Robert P. Wright, Senior Communications Officer
IFC (World Bank Group), Washington, District of Columbia, United States
Karan Zaveri, Chief Technology Officer
24/7 Software, Inc, Coral Springs, Florida, United States
Karan Zaveri is currently the Chief Technology Officer at 24/7 Software, Inc a South Florida, USA based SAAS provider for operations management software for sports venues and public facilities. Karan leads 24/7 Software's distributed global engineering teams, building scalable, reliable infrastructure and easy-to-use applications. Karan is responsible for driving the delivery and development of 24/7 Software platform's long-term technology vision, as well as driving innovation across the company.  An engineer and entrepreneur from an early age, Karan built and sold his first software at age 16. He has more than 12 years of experience in developing complex, scalable and distributed web applications. Prior to 24/7 Software, he was the founder of Computing Objectives, a Philadelphia- and India-based services company serving several Fortune 500 clients. In 2017 24/7 Software, Inc was acquired by a reputed private equity firm based out of Silicon Valley. Karan was instrumental in the acquisition process and the transition of the company. Throughout his life as an engineer and entrepreneur, he has worn many hats and has vast knowledge in various facets of business including new business incubation, venture investing and building global, distributed engineering teams.  Karan graduated with a BS, Computer Applications from Nagpur University, India. Karan's insatiable curiosity sends him down a variety of Wikipedia and tech blog rabbit holes. When not CTO-ing, Karan enjoys exploring the myriad of cuisines available in his hometown of Miami, FL.