2018 Marketing & Creative Categories Judging Committee
COMMITTEE CHAIR: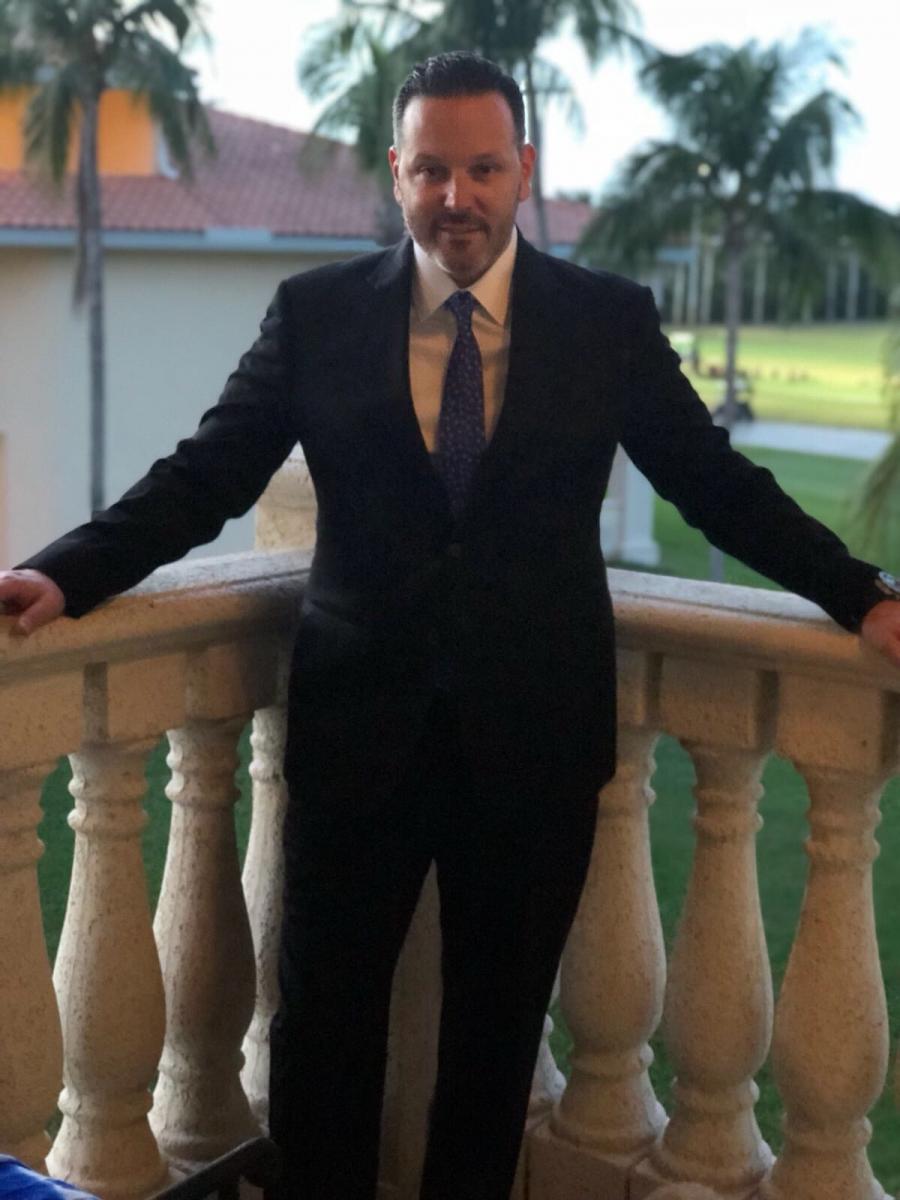 Doron J. Fetman, CEO
Eff Creative Group, New York, NY USA
As an athlete, Doron J. Fetman knows more than anyone that experience with strategy and teamwork breeds success. Doron began his journey of entrepreneurship as a day trader in the 90's while taking his family's restaurant business to greater heights. His successful expansion and maintenance of the family business in his early 20's was his first successful initiative as an entrepreneur, and there has been no going back. In 2003, Doron co-founded a brand of widely successful Kosher food concession stands across the country's largest sports stadiums, which had previously never served any Kosher or Halal food to live sports attendees. His next endeavor was in 2006, when Doron co-founded what is now a widely used NASA-licensed technology to heat up frozen food in under sixty seconds from a vending machine. This technology enabled the distribution of sophisticated vending machines around the United States. His foresight and vision helped expand the Kosher vending industry to over 1,500 locations in less than a year, including airports, shopping centers, hospitals, universities, amusement parks, and stadiums. This serial entrepreneur's achievements weren't limited to the food industry. Doron was also an independent consultant who helped high profile clients launch both consumer and digital products to market, not just in the United States, but also around the world. He traveled across the Pacific and launched innovative products from Hong Kong, China, and Australia into North American markets, jumping on trends long before anyone caught wind of them.
   Doron realized that his business acumen, strategic approach, and calculated execution would achieve its fullest potential when implemented with vertically integrated creative services. He saw that services such as design, development, and marketing cannot be effective in and of themselves. Instead, they must be cohesively tied to an evidence-based strategy. Doron founded Eff Creative Group, based in Times Square, New York, which is today an internationally renowned, award winning, vertically integrated creative agency that provides a multitude of services to clients in the digital and consumer product space.  Fintech, Fashion, Health & Wellness, Food & Beverage, and Celebrity are just a few of the industries through which Eff Creative spreads its magic. From consumer product launches to digital platform development to social campaigns that hold global resonance, there is little Doron and his team can't achieve. By 2017, Eff Creative Group saw exponential growth, ranking #403 on the prestigious Inc. 5000 list of America's Fastest Growing Companies. In the summer of 2017, Eff Creative Group began to set up its sister office, Eff Creative PTE, LTD in Singapore, aptly named "The City of the Future." The Singapore office is set to launch in the summer of 2018.
   Doron currently lives in Manhattan, New York, and can be found coaching any of his four children's sports leagues when he's on a break from coaching his diverse team in creating state-of-the-art products for elite clients.
   As a previous recipient of Stevie Awards in The International Business Awards and The American Business Awards, alongside being a judge for the Asia-Pacific Stevie Awards, Doron tells us: "I can attest that it is a great honor to be recognized by the Stevies in the industry, and it is important for every company that seeks acclaim to be a part of this amazing awards community."
COMMITTEE
Assia Amroun, Marketing Manager
John Scotti Automotive, Montréal, Quebec, Canada
Takeo Apitzsch, Director of Digital for Corporate and Crisis
Edelman Indonesia, Jakarta, DKI Jakarta, Indonesia
Koray Askin, Managing Director
Reklam5 Digital Agency, Istanbul, Sisli, Turkey
Rod Baker, Consulting Editor
African Brand Link, Fish Hoek, Western Cape, South Africa
Rod Baker's first career involved being a pilot before settling on journalism.  There he rose to editor and publisher of what was then one of South Africa's largest magazines, Bona, and two other Black-market publications and a newspaper. He also reached top positions in the on-line publishing field, as Content Director for Africa's largest B2B website. He has contributed and continues to contribute articles various magazines and websites. He is a published author of a number of successful books and editor of many, and is currently also producing training modules – text, images and illustrations – for Africa's largest retail hardware chain.
Robby Berthume, CEO
Bull & Beard, Winston-Salem, North Carolina, United States
Robby started his first company at 14 and was named to Top Twenty in Their 20s in the LA Business Journal by 23. Over the ten years since, he's led three ad agencies and for the past five years have led an ad agency matchmaking and consulting company. He's a member of Young Entrepreneur Council (YEC) and The Founders Organization and been published 100+ times including in Forbes, Entrepreneur, Inc., Business Rockstars and more.
Denise Blasevick, CEO
The S3 Agency, Boonton, New Jersey, United States
Fran Bosecker, Independent Contractor
Marketing, Communications & PR Specialist, Thiells, New York, United States
Jennifer Camelio, Senior Director, The Creative Agency
Sallie Mae, Newton, Massachusetts, United States
A creative director that understands brands from the inside out, and leads a team of award-winning creatives to develop solutions that work not only for the business but also for the consumer. A leader that directs the development of digital experiences and marketing initiatives with strategic vision. Helping brands connect with people, and create experiences they want to be a part of. All with an ultimate goal to establish and uphold a strong brand identity. Because In today's transparent, connected world, your brand is not just the sum of what you say, but what you do.
Jean-Manuel Canga-Valles, Executive Group Marketing Director, ME & Africa
Beiersdorf Brands (Nivea), Hamburg, Germany
Sarah Clark, Creative Principal
Kudu Creative, Easton, Pennsylvania, United States
Lauren Clemett, Award Winning Personal Branding Specialist
Ultimate Business Propellor, Brisbane, Queensland, Australia
At 8 years old Lauren was told she had 'word blindness' and would never be able to read or write properly, yet she went on to become a five-time bestselling author and International Stevie Award Winning Neurobranding expert, using her dyslexia disability as her greatest asset - helping others understand how the brain sees brands.  Lauren has over 25 years in brand management and is the owner and director of award-winning Personal Branding Consultancy, Ultimate Business Propellor helping hundreds of entrepreneurs around the world to create stand out personal brands.  In 2017 Lauren was awarded 2017 International Women In Business Entrepreneur Of The Year at the prestigious Stevie Awards in New York and regularly speaks at international summits and events.
Michal Dunin, Managing Director
WebTalk, Warsaw, Poland
An expert in digital marketing, social media and integrated marketing with over 10 years of work experience. Founder and CEO of the WebTalk digital agency and a board member of an independent marketing communications group composed of WebTalk and endorfina events. Co-founder of 3 other successful companies.
A University of Warsaw lecturer.
Nayomi Ekanayake, Director of Marketing
Ekanayake Associates, Colombo, Western Province, Sri Lanka
Regina Glick, Vice President, Marketing
CompStak, New York, New York, United States
Iryna Gutnik, Chief Marketing & Sales Manager
GBKSOFT DEV LLC, Kiev, Ukraine
Beata Hives, Strategic communication and marketing advisor
Next9 Communications, Budapest, Hungary
Monika Jaslowsk, Head of Brands Management
Polpharma Biuro Handlowe Sp. z o. o., Warsaw, Województwo Mazowieckie, Poland
Shahnawaz Karim, GM – Marketing
Spectra, Udyog Vihar, Gurgaon, India
Lindsey Kocel, Marketing Manager
IntelePeer, Denver, Colorado, United States
Cat Leaver, Head of Strategy
After Digital, Glasgow, Scotland, United Kingdom
Rosen Minchev, Partner
Surreal LLC, Las Vegas, Nevada, United States
Serial entrepreneur. Affiliate marketer of the year. Founder of the "Marketing By Data" movement. Business owner, coach and consultant,  Rosen is helping small and medium businesses to grow their customer base by optimizing their advertising campaigns.
AKM Moinul Islam Moin, Chief Operating Officer
PRAN-RFL Group, Dhaka, Bangladesh
C-Suite Executive and Globally Recognized Award Winning Business Professional with 16 years in FMCG industry at the area of Brand Management, IMC, Marketing Strategy, Business Operations, Sales & General Management in FMCG. "Global Marketing Leader"
 
Joe Murphy, CFO/Partner
Ticker Tocker, LLC., Danbury, Connecticut, United States
Sandeep Nagpal, Vice President Marketing
Cvent, Gurgaon, Haryana, India
Sandeep is currently Vice President for Cvent Inc., and is Head of Marketing for APAC & IMEA regions. He also heads Cvent's Global Demand Center based in Gurgaon, India. He has held senior leadership positions & managed diverse portfolios in companies like Honda Motors, Canon, New Holland tractors, Microsoft, Nokia & SAP in his illustrious career over the last 25 years. He holds progressive leadership experience in P&L management, technology & solution marketing , strategy, business development & Startup Operations, Sandeep has defined strategies to build brand visibility, driven opportunity creation , built channel strategies and created distribution channels to drive multi-tier sales engines in his various roles over the years. Known for his strategic thinking and execution focus, he has inspired trust, built teams and motivated people to perform and deliver results. Sandeep received his degree in Mechanical Engineering from Pune University & he holds Executive Masters in International Business from Indian Institute of Foreign Trade, New Delhi. He is a certified coach for Design Thinking from Hasso Plattner Institut, Potsdam & has completed several management development & leadership programs both in India & abroad.
Marie O'Riordan, Senior Marketing Manager
Prepaid Financial Services Limited (PFS), London, United Kingdom
Marie O'Riordan is Senior Marketing Manager at PFS, Europe's No.1 Digital Technology company after winning an overall RSM European Business Award 2017/2018. Marie is a Member of The Academy of Marketing and is a former Journalist and Full Staff Member of the National Union of Journalists. She was CCO for 2 international technology companies and Chief Management Consultant for 2,944 companies on 6 continents including 11 Governments and 29 FORTUNE 500s. She worked directly with CEOs, Presidents, and Chairpersons in America. Her corporation in the US and her business in Europe experienced growth of 9,900% in the Great Recession.
Mehmet Emin Oerge, Chief of Madness
Mrakolektif - Brain Collective for Brands, Istanbul, Turkey
Mehmet Emin Oerge worked as C-Level Manager & Chief of Strategist for Publicis, BBDO, Proximity, Havas and M&C Saatchi in Turkey and served as Chief Brand & Marketing Strategist for more than 100 different local and global brands.  He coordinated Proximity & Ericsson Mobility World partnership for mobile app startup incubation co-operation agreement's Turkey program between 2004 – 2006.  Since 2016, he shares his experience & know-how as a consultant to various established brands and start-ups for marketing, branding, digital integration.  He is also a part-time lecturer at Bahcesehir University MBA program for Strategic Brand Management, Marketing Strategies, Services Marketing.
Cabbar Cem Ozdemir , Co-Founder / Creative Director
Jet Istanbul, Istanbul, Turkey
Linda Passante, CEO/Marketing Consultant
Currency, New York, New York, United States
Katarzyna Pilat, International Marketing Manager
InPost Sp. z o.o., Krakow, Poland
Donald Pillai, The Business Marketing Guy
Robust Marketing, Theresa Park, The Orchards, Pretoria, South Africa
Oleksandra Rostovtseva, Co-founder/Business Development Manager
GBKSOFT, Kiev, Ukraine
Alexandra is a proficient leader with over 7 years of experience in Project and Product Management, Business Development and Sales. She has strong skills in Negotiations, Crisis, Client and Risk management.  Being an outstanding communicator she's also a good mentor and leader in the tech industry. Experience and expertise are the key foundations in her ability to provide deep insights into the industry and as result published or was a contributor to several tech and business articles.
Sandy Rubinstein, CEO
DX Agency, Edgewater, New Jersey, United States
Michelle Stephens, Chief Strategy Officer
Caribbean Strategy Inc, St Lucia, West Indies
Juliet Strachan, Founder & Director
Windsoredge Research, London, United Kingdom
Malcolm Summerfield, Chief Executive Officer
MIS Consulting Ltd, London, England
Former CEO of McCann Erickson and founder of two advertising agencies and a number of related marketing service organisations in media, public relations and graphics. For the past fifteen years, Malcolm has been advising a number of marketing organisations across a spectrum of sectors from grocery to professional services and travel.
Ronn Torossian, President & CEO
5W Public Relations, New York, New York, United States
Ronn Torossian is one of the most well-respected Public Relations professionals in the world. As Founder, President, and CEO of 5WPR, an award-winning, top 10 independent US PR agency, he has twice been named Public Relations Executive of the Year by the American Business Awards, and is a past semi-finalist for Ernst & Young's Entrepreneur of the Year. He is the best-selling author of "For Immediate Release: Shape Minds, Build Brands, and Deliver Results with Game-Changing Public Relations."  Ronn has led marketing assignments for Fortune 500 companies and start-up companies as well as luminaries in business, entertainment and media
Cristiana Tudor, Social Media Manager of the Healthcare and Wellness Portfolio
Blueliner Marketing, Jersey City, New Jersey, United States
Ky Wilson, Australasian Marketing & Membership Manager
Australasian Promotional Products Association, Melbourne, Victoria, Australia
Spencer Wong, Chief Executive Officer / Chief Creative Officer
McCann WorldGroup, Hong Kong, China
Doyle Yoon, Professor
The University of Oklahoma, Norman, Oklahoma, United States