2018 International Business Awards Gala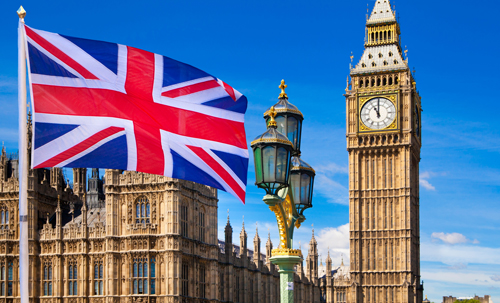 InterContinental London Park Lane Hotel, One Hamilton Place Park Lane, London, England

Saturday, 20 October
Awards Banquet.   Dress for the banquet is formal.  Gold Stevie® Award trophies and Silver and Bronze Medals will be presented.
5:45 pm   Pre-dinner Reception, Ballroom pre-function area
6:15 pm   Dinner, Ballroom
7:00 pm   Awards Presentations, Ballroom.  Awards will be presented in the order in which tickets were purchased.
Sunday, 21 October
8:30 am   Breakfast with Branding. Enjoy breakfast at the InterContinental Hotel while listening to a short presentation about trends in branding, sponsored by Stevie Awards partner AD STARS.  Complimentary but separate registration is required.
9:30 am   Your choice of two coach tours of London. Complimentary but separate registration is required.
- Tour Option #1: Panoramic Tour of London.  Will depart from the InterContinental Hotel at 9:30 am and return to the hotel at 1:30 pm 
Become acquainted with London's most well-loved landmarks during this exciting panoramic guided tour. You will sweep past a host of top attractions, both old and new, including St Pauls Cathedral,  Tower Bridge, the Tower of London, Westminster Abbey. A photo stop will be included during the tour.  The tour will conclude with a 30 minute trip on the London Eye, with optional champagne, before returning to the hotel.
- Tour Option #2: West End Panoramic Tour & Churchill War Rooms.  Will depart from the InterContinental Hotel at 9:30 am and return to the hotel at 1:30 pm 
Discover the West End of London with it's wealth of history, ceremony and attractions during a panoramic tour.  A chance to become familiar with the shopping districts, Embankment, Royal Parks,  Piccadilly Circus, Trafalgar Square and the Houses of Parliament.  Following the tour, a visit to the Churchill War Rooms offers you an unparalleled opportunity to walk back in recent history. Opened in February 2005 within the War Rooms, the Churchill Museum is the only major museum in the world dedicated to this important historical figure and features a permanent exhibition depicting the chapters of his life, offering a truly exciting, high tech and interactive addition to this fascinating attraction.
♦ Order Tickets for the Awards Banquet (login to your entry submission account).  Last day for ticket sales: 11 October.
See below for ticket prices and conditions. 

♦ Reserve Your Guest Rooms at the InterContinental London Park Lane Hotel
Our discounted room block at the hotel, setting for the 20 October awards banquet, has expired (and sold out).  For room bookings at the hotel, contact Annabel.Gray@ihg.com.  There are many other hotels in the vicinity of Hyde Park Corner in London - view of map of some of them here.
♦ Place a Full-Page Ad in the Official Program Book
All 400 of the event attendees will receive the book, and it will be downloaded from the awards website another 15,000 times over the coming year.  Deadline to reserve your ad: 27 September.
♦ Distribute Literature About Your Organization to All Attendees SOLD OUT
This opportunity is limited to the first five (5) organizations that respond. Distribute literature about your organization to all attendees of the 20 October awards banquet.  THIS OPPORTUNITY IS NOW SOLD OUT AND IS NO LONGER AVAILABLE.
Problems with or questions about ticket ordering?  Contact us
---
Join many of the world's leading business professionals on this historic occasion as we celebrate the presentation of The 15th Annual International Business Awards®.  Network with peers from around the world and receive the recognition that you deserve.  Gold Stevie Award trophies and Silver and Bronze Medals will be conferred.  
Ticket Prices
Through 27 September: U.S. $505 per ticket, or $4,950 for a table for 10
After 27 September: U.S. $555 per ticket, or $5,450 for a table for 10
The deadline to reserve tickets is 11 October.  If you must reserve your first tickets after 11 October you will be assessed a rush fee of $500 in addition to the cost of your tickets.  If you ordered tickets already and wish to order additional tickets after 11 October, you will be charged only the cost of the additional tickets.
No refunds will be issued or cancellations accepted after 11 October.
Sponsored Table for 10: U.S. $7,600
Sponsored table includes 10 tickets, corporate branding of your table, corporate branding in the presentations, and a full-page ad in the awards banquet program (total distribution of 15,000+). Deadline to reserve a sponsored table with full benefits: 28 September.