2018 Human Resources Awards Categories Judging Committee
COMMITTEE CHAIR: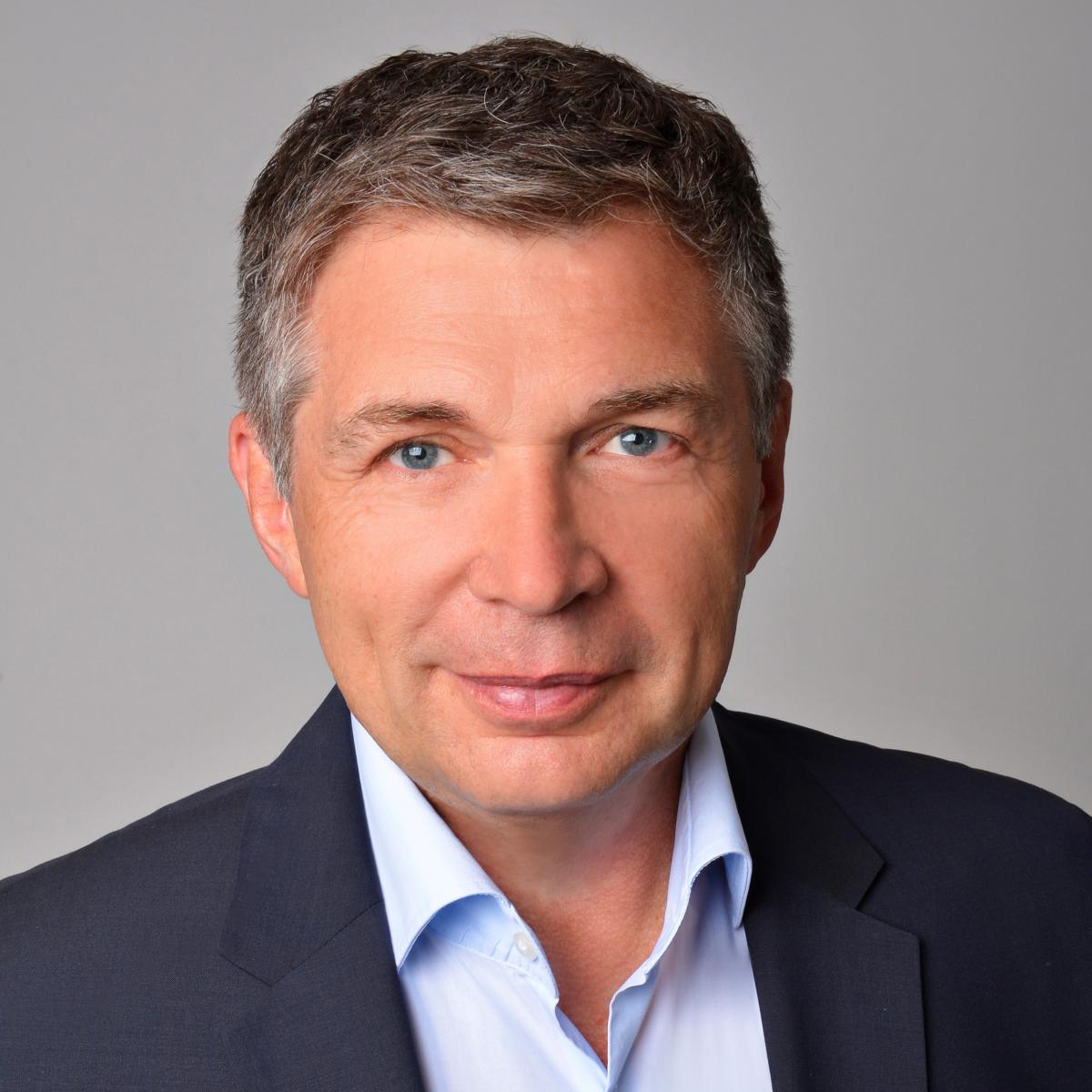 Chris Litherland, Organization Effectiveness Consultant and Executive Coach
Mariposa Consulting International, Dusseldorf, Germany
Chris Litherland is an Organization Effectiveness Consultant, Business Mentor, Executive Coach, and the founder of Mariposa Consulting International. Based near Dusseldorf in Germany, he specializes in helping global organizations to address strategic challenges in areas such as employee engagement, employer branding, mobility, organizational performance, recognition and rewards, and talent management. He has held senior international HR roles, including American conglomerate Honeywell, Intermec Technologies, analytics software developer SAS Institute, and Japanese computer giant Fujitsu.
   Chris is an Environmental Studies graduate from Sheffield Hallam University, a Chartered Fellow of the CIPD.  He is SHRM-SCP and GPHR accredited, and a former global advisory board member with SHRM. Recently, he completed ICF-accredited coaching training, and is in the process of becoming ICF accredited (ACC).  Chris is a founding board member of the SHRM Forum Leadership Board for Austria & Germany. He is a regular judge for The International Business Awards®, and a member of the Workforce Business Intelligence board. He is a frequent keynote speaker and panelist at global conferences, a writer, and thought-leader. In addition, Chris is a keen supporter of charitable causes and organizations, including Save the Children, UNICEF, and the International Red Cross.  He is originally from the UK and for the past 19 years has been based in Germany. His motto is: #learn2live #live2learn.
   On being appointed Chair of the Human Resources Awards Judging Committee, Chris told us: "It's an honor to Chair the 2018 Human Resources Awards Judging Committee and to be a part of the IBA judging process.  As someone who has been involved with the Stevie Awards for many years, I'm convinced of the value they bring, at a local and international level, for organizations of any size, and in most relevant areas of business. It's so important to have an open platform for companies to showcase their outstanding achievements and encourage innovation & growth. As Mark Twain said: To be good is noble; but to show others how to be good is nobler and no trouble."
COMMITTEE
Husam Mahmoud Abdallah, Senior Advisor, Organization Development
Dubai Airport Freezone, Dubai, United Arab Emirates       
Husam is an expert with 20 years experience in the field of business excellence, strategy, people management, quality and organization development.  Husam is currently working for Dubai Airport Free Zone Authority - Government of Dubai and achieved several awards and prizes for the Authority.  Husam is always seeking for leveraging his competencies and continually improve his performance .  A results oriented and focus on innovation and creativity .  Member of different judging panels for different loval and international awards. 
JB Aloy, Global Head of Workforce Analytics Solutions and Employee Experience Insights
Ipsos, Paris, Île-de-France, France
Previously in charge of employee research at Ipsos in London and Hong Kong, JB heads the development of the specialised practice dedicated to employee engagement and leadership at Ipsos' HQ in Paris.
JB is a regular conference speaker. He has extensive experience working with clients to measure, manage and impact employee engagement. In addition, he designs employer branding programmes, as well as a variety of ad-hoc projects to assess corporate values, to audit internal communications, and to evaluate HR management policies and practices.
Taufik Aldila Armaputra, Budget Controller
PT Petrokimia Gresik, Gresik, East Java, Indonesia
Taufik A Armaputra is Budget Controller for PT Petrokimia Gresik, the biggest state-owned fertilizer manufacturer in Indonesia. His expertise includes finance, sustainability reporting, and public-policy advocacy. A multiple awards winner for his innovation activities. Currently, he contributes articles for iuventum newsletter and also co-author a book about Food Security.
Carol Ashton, HR Consultant & Executive Coach
Carol Ashton Consulting, London, United Kingdom
Carol has over 30 years Corporate HR experience spanning the full range of HR disciplines in a number of sectors - including public sector, financial services and professional services - the past 20 of those in an executive and international capacity, and as a partner in the business since 2001.  In 2018, Carol started her own advisory business offering HR consulting and executive coaching services from her base in London.
Dr. Christine Augustine, AVP Head of HR
Ness Technologies, Toronto, Ontario, Canada
Dr. Christina Augustine is an HR leader with 20 years of experience in diverse industries and capacities (IT, Telecom, FMCG & Health Care). She is currently AVP Head of HR for Ness Technologies. Previously, she was Global SBU Head of HR at Virtusa Corporation.  She has a PhD in Applied Psychology with expertise in leading Digital HR & OD domains.  She has been honored as one of the "100 Top HR Tech Minds (2018)" and "Most Talented HR Leader (2017)" in Asia Pacific HRM. She has been a regular judge for The International Business Awards®, and was a Chair for the 2016 Stevie® Awards for Great Employers. She is a member of the HRPA in Toronto, Canada, and a Diversity Champion, who leads diversity and inclusion portfolios in all capacities. Chris is an international keynote speaker through social forums, print, and the TV shows "Enna Seivadhu?" and "Kelviyum Doctorum."
Heather Barton, Human Resources Consultant      
Peak Professionals, London, United Kingdom
After graduating from Oxford University, Heather worked in the Further Education sector as a Psychology lecturer and Vice Principal for a number of years before qualifying as a Human Resources professional.  She has experience at HR Director level in the education, criminal justice, housing and cultural exchange sectors and is skilled in Talent Management, Business Planning, Employee Benefits Design, and Personnel Management. Heather currently works as an HR Consultant with companies in the charity and voluntary sector.
Helmut Becker, HR & Legal Director
Frankfurter Rotkreuz Kliniken e.V., Frankfurt am Main, Hesse, Germany
With Business Administration (MBA) and legal Background (Lawyer in Germany; LL.M.), I started in 1998 in HR business. As a HR Director and legal corporate professional (lawyer) with focus on labor law , I have worked in US listed companies (NASDAQ) and German companies (large and medium-sized companies). I have many years of experience in HR leading positions in the following industries: wholesale, retail, manufacturing, banking and financial services as well as health care industries. 2017 I won the German Medical Award in the category academic for my master thesis (Executive MBA –TUM) in the fields of Error Culture and Error Management.
Sophia Boleckis, Head of People and Culture/Head of HR
Symbio, Espoo, Espoo, Finland
Sophia Boleckis is the Head of People and Culture at Symbio, a global software and quality assurance company based in US, Europe and China. Sophia has a 20 years global experience from various HR fields: resourcing, recruitment, employer branding, talent development, leadership, cultural transformation, employee experience and engagement. She has a strong passion in transforming employee and customer experiences into word-class excellency, working cross-functionally, creating true eco-systems and constantly maintaining a robust business focus in all of her work and initiatives – and through these to help organizations and people to grow and flourish. 
Josue Briseno, Global HR Director
Micro Focus, DuPont, Washington, United States
Passionate and energetic forward thinking global HR leader with over 18 years of domestic and international experience. Connectedness, realistic, futuristic, achiever, and competitive defines me as a strong leader, able to influence and engage others at all levels. Proven track record in delivering results for high tech, retail, services, and manufacturing Fortune 100 and 500 companies. I live in the Greater Seattle area, and I hold a MBA.
Dr. Heena Sunil Bulchandani, Senior Specialist - Training and Development
Dubai Electricity & Water Authority (DEWA), Dubai, United Arab Emirates
Global Award winning, Certified Human Resource Management Professional (HRMP), Certified EFQM assessor, Coactive Coach, experienced, confident and result oriented international HR Practitioner, trainer, educator and assessor with proven leadership skills and business acumen.  Highly experienced with extensive knowledge in Strategic Human Resource Management functions and blessed with natural ability to learn and innovate.  Have experience of working in Government as well as Private sector organizations; across industries; Pharmaceutical, Health, Education and Utilities; a solid history of producing results, have played a significant role in long term planning including initiative geared towards operational excellence and monitoring productivity, quality of output and cost of service in order to assess, evaluate and continually improve results.  Presently, working as a Sr. Specialist – Training and Development with Dubai Electricity & Water Authority (DEWA).  Winner of prestigious Awards, to mention a few; Patron's Appreciation award for Career Achievement and Innovative Approaches in HR in Emirates Women Award by Dubai Quality Group, Young HR Professional of the Year Award in the Global HR Excellence Awards by World HRD Congress, Stevie Finalist – 'Employee of the Year' in Stevie Awards for women in Business.  Certified EFQM Assessor.  Participated as an expert speaker in various International HR Conferences. Was selected as a judge in various Stevie Awards – like Stevie Awards for Women in Business and The International Business Awards.  Conducted various researches in HR and published articles in various journals and newsletter and an occasional speaker at Radio. Assessment Team Leader in various prestigious awards such as Dubai Human Development Award, UAE Innovation Award.   Visiting Professor with many reputed universities and colleges. Experience in conducting and managing various assessments such as that of Dubai Quality Award, Investors in People.  Chairperson of HR Sub-Group, Dubai Quality Group.
Shakil Butt, HR Hero
HR Hero for Hire, Birmingham, West Midlands, United Kingdom
Shakil Butt (FCIPD, FCCA) is a values driven, accomplished, award winning HR professional, with over 20 years of experience leading an award winning global HR team in a multi faith, multi ethnic and multi cultural environment.  Now working as an independent consultant, Shakil adds value engaging with organisations and individuals with their HR and OD challenges and executive support.  Shakil has been part of various senior management teams leading on strategic direction, organisational development and change management in multiple organisations. Shakil enjoys writing and contributing to articles on HR and management and  regularly speaks at HR conferences and events.
Tish Clyde, VP Head of Labour & Employment
Nokia, London, United Kingdom
Bruce Dittemore, Chief Human Resources Officer
Bethany of the Northwest, Everett, Washington, United States
Global HR leader with a demonstrated history of adding value to a company's bottom line through its greatest asset...people! My strengths are sound judgement, wise counsel, and worldwide HR Management.

 
Yavuz Duyar, Human Resources Coordinator
Opet Petrolculuk A.S., Istanbul, Istanbul, Turkey
Yavuz Duyar is HR Coordinator at Opet, a leading Oil and Gas distribution company in Turkey. After graduating as Industrial Engineer from Galatasaray University of Istanbul, he started his professional career as HR Assistant at Opet. With more than 7 years of experience in many areas of HR especially in Performance and Bonus Management, Digitalization of HR Processes, SAP HR and HR reporting, he aims to ensure high employee satisfaction within the company. He is a solution-oriented and analytical HR Professional with an engineering background.
Gabriele Fanta, Managing Director People Management
Sixt Rent a Car, Pullach, Bavaria, Germany
With Business Administration Background, first started my Career in Marketing and Communications profiles in Automotive/Energy/Utility industries before re-entering the world of HR with McDonald's LLC in 2013. Since then, moved up until board Level of German Organization. Since 2018, "back to the roots" into Automotive/Utility at Sixt Rent a Car. Exciting Job!
Jo-Ann Garbutt, HR Executive
GCS, Amsterdam, North Holland, Netherlands
With over 20 years' international experience in HR, Jo-Ann has a global perspective of leading human resource management and supporting executive teams and leaders in meeting business objectives in fast changing industries and complex organizational structures.
 
Ambika Hanchate, CEO/Executive Director
Green India International Foundation, Vijayawada, Andhra Pradesh, India
Dr Ambika Hanchate was one of leading CEO/Executive Director of many reputed foundations in action nation, along with held commissioned ambassador of MDG, in abroad, as well coordinator of IBR book of records ,news media association life time president so and son on she hold well posting in social service .For her contribution in society won 120 national, international award with hold medals and achieved across the world .
Kimberlee Harrison, EVP, Human Resources for Global Functions, Diversity and Code of Conduct
Deutsche Post DHL Group, Bonn, North Rhine-Westphalia, Germany
Barry Hartunian, Vice President Human Resources
Toast, Inc., Boston, Massachusetts, United States
Barry Hartunian has more than 25 years of business and human resources experience across a number of industries. Most notably, he has been an active business leader in the technology and software sector with companies that have experienced significant growth and success in their markets. His passion for global HR has grown out of his experiences living and working abroad while successfully pioneering and growing global operations for a number of successful companies including ATG, Spotfire, Veson Nautical and Toast.
Joann Hizon, Vice President-Human Resources
SM Investments Corp, Pasay, Metro Manila, Philippines
Has over 20 years leadership experience in HR, Administration, Training, Operations, Facilities and General Services. Experience culled from the telecommunications, BPO, semiconductors, IT, pharmaceutical and the mining industries. Resource speaker on career counseling, succession planning, workforce planning, workplace diversity, and organizational transformation. Articles and/or interviews have appeared on Good Housekeeping, Ladies Home Journal, Cosmopolitan magazines, the Philippine Daily Star, Manila Bulletin and Business World newspapers, on Studio 23 TV, and on Bloomberg.
Robert Jackson, Director, Human Resources
Stars Behavioral Health Group, Long Beach, California, United States
Panorea Karanikolopoulou-Macdonald, Group People and Strategy Officer
Intragroup, Brussels, Belgium
A multi-lingual, international, customer obsessed CHRO, with a strong combination of exceptional strategic planning and communication skills and a well-proven record of achievements, within highly competitive global market environments (including rapidly expanding/emerging regions). A highly energetic, "out of the box" thinker, with particular expertise in setting the strategic vision for and leading high profile, multi-million € and multi-country transformational projects within various industry sectors. Possessing the natural ability to influence diverse stakeholders, and successfully direct large, cross- functional and culturally diverse teams to achieve all objectives. With a well-developed skill-set in all aspects of HR operations, acquired through world-class company experience.
Brandy Lee, Director - Human Resources & Administration
Vinci Construction Grands Projets, Kowloon, Hong Kong, China
Brandy Lee is Director - Human Resources and Administration for Vinci Construction Grands Projets (SCL 1103 & 1122), a major international construction company, and part of Vinci from France employing more than 185,000 in 800 subsidy companies over 100 countries across five continents. Vinci design, finance, build and operate infrastructure and facilities that help improve daily life and mobility for all.  She works closely with Project and Construction Directors and partnering with stakeholders of subsidy companies in Asia Region.  She possesses over 20 years working experience in large construction, helicopter and courier companies with 2 Master Degrees in Human Resources Development and Business Administration. She also is the life member of Malaysian Institute of Human Resource Management, professional member of Hong Kong Institute of Human Resource Management and Chartered Member of Canada Human Resources Management Association. Recently, in her lead, Vinci has been awarded Ireland HR Leadership and Management Awards 2017- 5 Finalists, Aisa's Top HR Teams 2017, Singapore HRM Awards 2017- 4 Finalists (Best HR Leader), HR Innovation Awards 2016- 7 Awards & HR Head of the Year and 4 Finalists and Best Company To Work For in Asia 2016.
Joseph Mathew, Chairman & CEO
Corrections India-Aswasa Bhavan, Kottayam, Kerala, India
Monique Miklovic, EVP, Human Resources
Merchant e-Solutions, Atlanta, Georgia, United States
Monique joined Merchant e-Solutions in January 2016. She has an extensive background in developing and implementing people strategies that create a sustainable competitive advantage. Prior to joining Merchant e-Solutions, Monique held multiple positions at Bank of America Merchant Services, a leading provider of payment solutions. Most recently, she was Senior Vice President, Learning and Leadership Development, responsible for leading a team that bridged the gap between business strategy and organizational performance by executing the talent strategies necessary to achieve break-through results. She also served as a key leader in a company-wide culture and skills transformation. Monique has more than 23 years of human resources leadership experience at Fortune 50 companies, including Accenture, IBM, The Home Depot and Bank of America. She graduated with a bachelor's degree from the University of Southern California and earned an MBA from Cornell University.
Andrew Powles, Director of People
The Law Society of England and Wales, London, United Kingdom
Andrew has over 30 years HR experience and has operated at a senior level within complex private, public and membership organisations. After 20 years in the private sector with companies which included Prudential UK and Europe, Andrew moved to Central Government and worked at the Home Office, the Department for Transport and the Department for Business. His most recent position was with The Law Society of England and Wales as Director of People. Andrew is a Fellow of the Chartered Institute of Personnel and Development (FCIPD).
Hisham Rashed, Experienced HR Director
HR Consultant, New Milton, Hampshire, United Kingdom
Hisham has 40 years experience working for Multinational and National corporations within the FMCG, Real Estate Development and Manufacturing segments across the Middles East, North Africa and Europe.Examples of Hisham's engagement experience include: •    Joining the giant real estate developer Nakheel in Dubai (developer of the Palm Islands & The World), as Head of HR for the Commercial Division (Sales, Marketing & Customer Services). In 2008, the company has achieved a revenue of $ 20 billion; •    Restructuring a Manufacturing, Real Estate and Investment group of 1,000 employees as the group head of HR; •    27 years with British American Tobacco based in the UK, Southern & Eastern Europe, North Africa & the Middle East.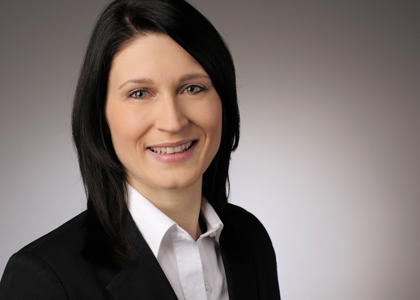 Christine Schulz, Senior Expert HR Total Workforce Management
Deutsche Telekom AG – Europe & Technology (former employee), Barcelona, Catalonia, Spain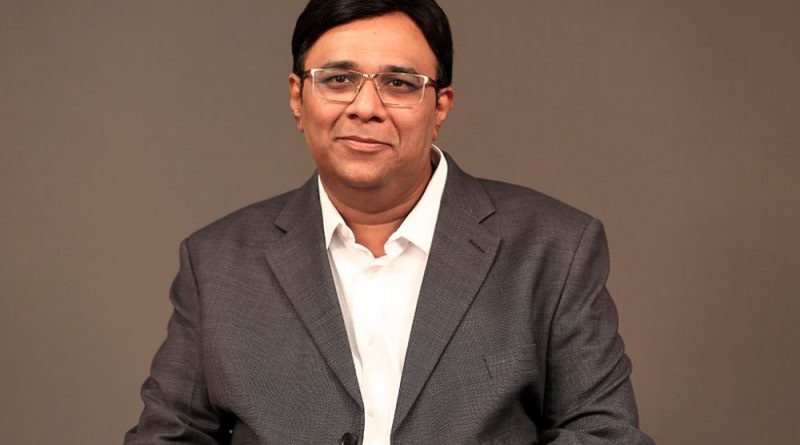 Kaustubh Sonalkar, Chief Executive Officer
Essar Corporate Services LLP, Mumbai, Maharashtra, India
As a compulsive out-of-the-box thinker, Kaustubh dreams, walks and lives two steps ahead of the times. The culture reformer has batted for India - both literally and figuratively, composed music for Bollywood, and judged the Miss India contest. His feet have trotted the globe and yet his pen has seen further beyond into the minds of people through his journey as a writer. His versatility - from being a state-level cricketer and a musician to having worked with the United Nations - gives him the rhythm he needs for the fast pace of his life. A business leader with an artist's mind, Kaustubh has an agenda: to go beyond and above as the disruptive thought designer he is at heart. After all, what fun is it to go through life if you don't make sense of it in your own outrageous way?    
Dr. Wolfgang Stehle, Senior Vice President HR
Lenzing AG, Erlangen, Bavaria, Germany
Wolfgang is an international HR leader with experience across the globe in various industries. Initially an engineer by training he fostered his career in HR within Siemens where he worked as the HR lead for the Asia region. He also worked for Novartis for a number of years and has held global responsibilities for HR within hidden champions such as SIG or most recently Lenzing AG. Wolfgang's passion is developing people and implementing value based management.
Catherine Stothart, Coach, Consultant, and Author
Essenwood Consulting Ltd, Chester, Cheshire, United Kingdom
Catherine Stothart is a Coach and Team Consultant with clients including Airbus, Audi, KCOM, and United Utilities.  She previously held posts in Human Resource Management and Learning & Development in Ford Motor Company, Mercury Communications and ICL.  Catherine has a BA in English from the University of Oxford, an MSc in Organisational Behaviour from Birkbeck College, University of London, is a Fellow of the Chartered Institute of Personnel and Development, and has qualifications in coaching and psychometric testing.  She has written articles for professional journals and her first book, How to Get On with Anyone, is published in August 2018.
Sue Swanborough, HR Director
Whitworths Ltd, Irthlingborough, Northamptonshire, United Kingdom
A highly experienced HR Leader with a successful career combining strategic commercial expertise, operational efficiency and people engagement to deliver major organisational transformation, enabling cultural development and business growth.  Her passion and expertise lies in cultural and leadership development through building trust to deliver excellent business results.  Cross geography and functional experience in global FMCG organisations - R&D, Manufacturing, Supply Chain, Strategy Development, HR working for organisations including Boots, Mars, General Mills and since October 2017, Whitworths Ltd (Dried Fruits Nuts and Seeds).
Asli Tas Kayabas, Professional Training & Coaching
Kuzey Academy, Istanbul, Turkey
Asli is psychologist with an MA degree on clinical psychology. She executed several management positions during her professional career for up to 20 years.
She is experienced in HR and T&D management.  She has won awards on international programs, and been invited to international conferences.  She has founded her own company providing training, consultancy, executive coaching and awards consulting in 2012.  She has a seat on Brandon Hall Excellence Awards program judgement committee, and she is one of the leading team managing the biggest awards program on T&D in Turkey.  She provides awards consultancy for companies that needs help on writing submission essays, ans preparing submission content.  She is a poet with one book, and she continues writing. She has two kids.
Pinar Tayyar, Human Resources Manager
WHIRLPOOL CORPORATION-TURKEY, Istanbul, Turkey
Pinar Tayyar is the Human Resources Manager for Whirlpool in Turkey  and has more than 12 years experience in HR at companies including PwC and Eaton Corporation. She has a strong experience in cultural integration, talent management, and mergers & acquisitions.   
Hacy Tobias, Managing Director and Principal Strategic HR
Lorien Partners Pty Ltd, Melbourne, Victoria, Australia
Hacy Tobias has held a portfolio career since 2008, owns and manages a consulting company. On the consulting side, a strategic senior human resources executive with a focus on quick and practical delivery. Corporate background, since 1997 held Asia Pacific and global roles with a focus on creating and implementing strategies and frameworks to create profitability, leadership capability and employee retention.
Provides an 'outsourced" HR Director service for companies who want best practice HR initiatives and high employee engagement, but at the size where a senior HR person is not yet financially viable on a full time basis.