2018 Customer Service & Support Awards Categories Judging Committee
COMMITTEE CHAIR: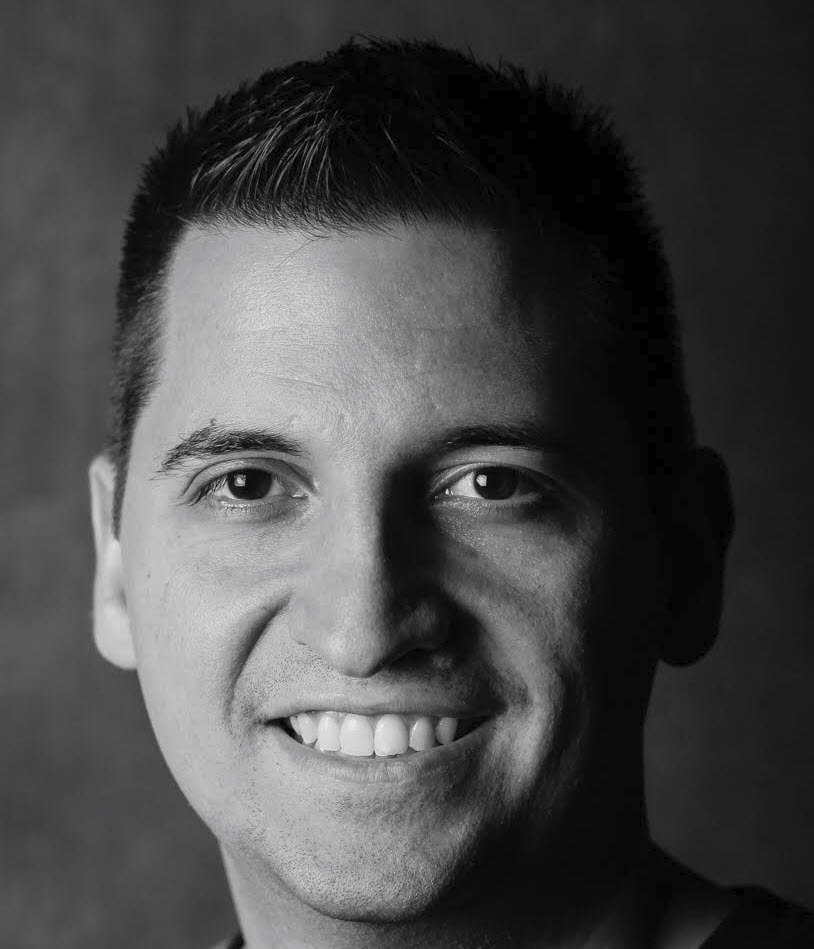 Josh Santos, Senior Director, Global Support
Clarizen, San Mateo, California, USA
Joshua Santos is the Senior Director of Global Support at Clarizen, a global leader in enterprise collaborative work management. More than 2,000 enterprises worldwide rely on Clarizen's native SaaS project portfolio management software to realize their business agility objectives. It is up to Josh and the Global Support team to ensure Clarizen's customers achieve their goals.
   Since joining the company in 2008, Josh has launched several customer-facing teams and continually works to apply the learnings of those teams to build a Support organization with a holistic view of what customers need.
   To say he has succeeded is an understatement. The Clarizen Support team has held a 99% Customer Satisfaction rating for six consecutive quarters, while maintaining 24x7x365 response times - a factor of ten better than industry benchmarks - and near-perfect employee retention. The team won the 2017 Gold Stevie Award for Customer Support Department of the Year.
COMMITTEE
Dr. Mohamed Albeshr, Assistant Professor
Rabdan Academy, Abu Dhabi, United Arab Emirates  
Dr. Mohamed Albeshr is part of Rabdan Academy since 2017 till date, many roles were handled there such as Legal Affairs Section Manager, Acting Manager of Support Services Section, Strategic Planning Section Manager, in Legal Affairs Administration, Training and Development Section Manager. His education journey has started in Italy started with Master degree and ending by Ph.D. degree in 2017 this has given him the opportunity to enrich my future career path and experience.
Ronald Joseph Avecilla, Manager, Quality
Globe Telecom, Taguig, National Capital Region, Philippines
Eleven years of work experience in the private sector ranging from Banking, Call Center Operations and Financial Advisory, Process Audit and Quality Management.
Currently taking my Masters in Business Administration at Polytechnic University of the Philippines (PUP), and at the same time serves as the President of the PUP MBA Society.
Ibrahim Ballout, Export Sales Manager
Plasti Lab S.A.R.L, Beirut, El metn, Lebanon
Sid Chakrabarty, Senior Analyst
Zedventures Inc, Jersey Village, Texas, United States
JoNell Danley, Director, Global Clients
First Advantage, Atlanta, Georgia, United States
Luis Deza, General Manager
ROI Net, Lima, Lima, Peru
Deepak Dikshit, Chief Finance Officer
Oman Cement Company (SAOG), Muscat, Muscat, Oman
Altug Eker, Head Of Continuous Improvement  - Executive Committee Member
arvato Turkey, Istanbul, Turkey
Vijaya Gudipati, Senior Escalations Manager, Customer Success
Oracle Corporation, Hyderabad, Telangana, India
Lillian Harrison, President
Innovative Success Enterprises, Millsboro, Delaware, United States
Lillian Harrison is the President/CEO of Innovative Success Enterprises, Publisher & Editor In Chief of Innovative Success Magazine and principal of LillianHarrisonOnline.com.  Ms. Harrison has a host of other small businesses and services. In the beginning of 2018, Ms. Harrison launched Elevated Ministries, a nonprofit organization that provides consulting and development services to churches, ministries and other not for profit organizations. Ms. Harrison is also a motivational and inspirational speaker. Her love for seeing others succeed is what motivates her and drives the work she loves to do.
Kevin Hegebarth, Managing Director
Azimuth Marketing Partners, Atlanta, Georgia, United States
Alison Higgins-Miller, CEO
Lightray Insights Pty Ltd, Sydney, New South Wales, Australia
Eduardo Jordan, President
CoCo's Communications Inc, Fayetteville, North Carolina, United States
Olga Khamilova, Marketing Manager-Coordinator
Swiss Post Solutions Ltd., Ho Chi Minh City, Vietnam
David Mitzenmacher, Vice President, Client Experience and Transformation
ADP, San Dimas, California, United States
Amit Mizrahi, Head of Business Development   
ICV, Tel Aviv, Israel       
Rajendran Nair, CMO
Intrigo Systems, Fremont, California, United States
Rajendran is an innovative Marketing leader with a penchant for data-driven marketing.  He has a successful trackrecord marketing and selling products and services to IT, Sales, Marketing and Finance at small to large enterprises – leading to transformative new market entry and product launches, increased market share, and successful exits. He is an expert at partnering with the executive team to develop strategy and positioning, drive branding and awareness, and build strong sales pipelines with effective go-to-market strategies. He has advised several technology startups and serves as the Chief Marketing Officer at Intrigo Systems.
Brandon Jaymar Ngo, Researcher Support
SPi Global, Parañaque City, Metro Manila, Philippines
A customer service professional, I am working in one of the largest Business Process Outsourcing (BPO) firms in the Philippines, called SPi Global. My educational background includes a BS in Business Administration, major in Financial Management and Technical Vocational, course specifically Food and Beverage Services.
 
Erwin Pfuhler, Sales Manager
sayTEC AG, Munich, Bavaria, Germany
MBA - Munich School of Management; Various positions it IT-Sales and Business Development; As sales manager with sayTEC I am responsible to grow the reseller base national and international. My passion is Information Security and my dedication are my customers.  Besides this I love travelling and various sports.
Toni Potter, Director
AMERICAN SYSTEMS, Chantilly, Virginia, United States
Dennis Reno, Senior Vice President, Global Customer Success
Arxan Technologies, San Francisco, California, United States
Shuvankar Roy, Vice President, Business Operations
Comcast/Xfinity Home, Philadelphia, Pennsylvania, United States
Melda Sofuoglu, Channel Experience and Operational Development Manager
Turkcell Global Bilgi, Istanbul, Turkey
I've been working for 18 years in the contact center and customer experience environment and passionate on customer and people experience.
Adem Uyanik, Director of Customer Service
Webhelp Turkey, Istanbul, Turkey
Adem Uyanık is an experienced, award-winning, customer service and customer experience and company director with a strong engineering background.
He has been 20 years experience in 6 different companies in customer service sector. He has established and directed customer service teams in many sectors such as banking, automotive, retail, insurance. He has worked in all customer service related departments and has directed teams.  Adem has won many local and international awards regarding customer service.  He is a client experience consultant for many local and international clients. He writes articles and educates on customer experience.  He graduated from the Computer Engineer Departman of Istanbul Culture University, and was involved in many social responsibility projects.
Rebecca Wall, COO
Alliance Intelligent Scaffolding Ltd., Watford, Hertfordshire, United Kingdom
Rebecca is COO of mutli-award winning Alliance Intelligent Scaffolding and has been judging business awards on a national and international level for 10 years in varying capacities. A former Hertfordshire Business Awards Business Person of the Year, and five times business award winner in her own right for her former business Epitome Health and Beauty, Rebecca is a well regarded ambassador of business excellence. She is highly experienced in and therefore perfectly placed to offer expertise in all aspects of business management with a special interest in startups, financial planning, and operational and strategic development.