2018 Customer Service & Support Awards Categories Judging Committee
COMMITTEE CHAIR: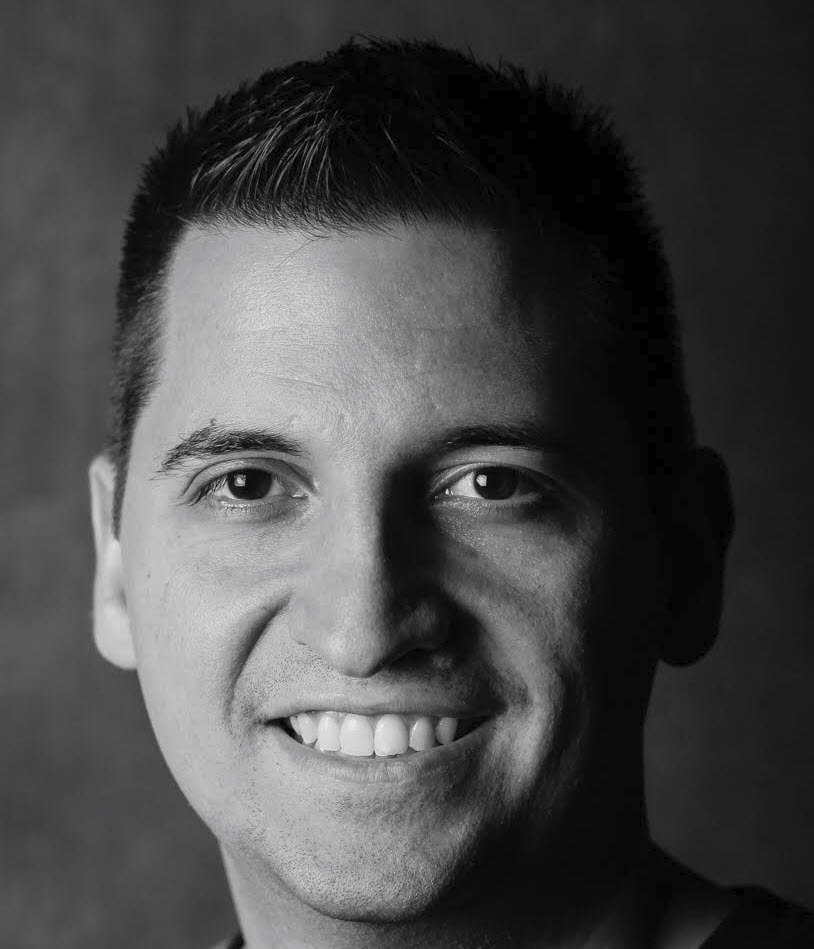 Josh Santos, Senior Director, Global Support
Clarizen, San Mateo, California, USA
Joshua Santos is the Senior Director of Global Support at Clarizen, a global leader in enterprise collaborative work management. More than 2,000 enterprises worldwide rely on Clarizen's native SaaS project portfolio management software to realize their business agility objectives. It is up to Josh and the Global Support team to ensure Clarizen's customers achieve their goals.
   Since joining the company in 2008, Josh has launched several customer-facing teams and continually works to apply the learnings of those teams to build a Support organization with a holistic view of what customers need.
   To say he has succeeded is an understatement. The Clarizen Support team has held a 99% Customer Satisfaction rating for six consecutive quarters, while maintaining 24x7x365 response times - a factor of ten better than industry benchmarks - and near-perfect employee retention. The team won the 2017 Gold Stevie Award for Customer Support Department of the Year.
COMMITTEE
Dr. Mohamed Albeshr, Assistant Professor
University of Rome Tor Vergata, Tor Vergata, Rome, Italy   
My goals to grow with the organization, gain the competency and skills needed to deal with internal and external challenges and make a remarkable difference.
Ronald Joseph Avecilla, Manager, Quality
Globe Telecom, Taguig, National Capital Region, Philippines
Eleven years of work experience in the private sector ranging from Banking, Call Center Operations and Financial Advisory, Process Audit and Quality Management.
Currently taking my Masters in Business Administration at Polytechnic University of the Philippines (PUP), and at the same time serves as the President of the PUP MBA Society.
Siddharth (Sid) Chakrabarty, Senior Analyst
ZEDVENTURES Inc, San Jose, California, USA
Sid is an innovative and strategic technology evangelist with extensive experience in strategic transformation initiatives, product management, digital strategy and technology Leadership. He has led product solutioning efforts in the FINTECH space and played a key role building product development teams and templatizing product management methodology. He led financial transformation efforts for various multinational organizations by fusing financial domain knowledge with technology solutions.
Deepak Dikshit, Chief Finance Officer
Oman Cement Company (SAOG), Muscat, Oman
A senior finance professional with more than 38 years of experience.A law graduate and Chartered Accountant ,Chief Finance Officer of a leading Cement manufacturing company in Oman for past more than ten years.He has served Institute of Chartered Accountants of India,NCBM India ,Republic of Nauru and other renowned organizations at key positions.An expert in management of large projects,ERP implementation and financial management of prestigious institutions.
Alison Higgins-Miller, CEO
Lightray Insights Pty Ltd, Sydney, Australia
Alison Higgins-Miller created Lightray Insights Pty Ltd, in October 2016, as the global sales arm for Excellence4U and their Lightray subsidiaries. With more than 20 years executive management experience, Higgins-Miller is responsible for building revenue.
 
Olga Khamilova, Marketing Manager-Coordinator
Swiss Post Solutions Ltd., Ho Chi Minh City, Vietnam
The person who brings Marketing into her life. That is Olga. She has been polishing her professional skills over 12 years in Ukraine, Czech republic, Poland, Serbia, and Vietnam. Her core strengths are Communication and Design. Olga is supporting Marketing for over 1,500 customers in Vietnam. She has been named as 'The best employee' and received 'Mile ahead' award from the company. Her passion is Graphic design, Video editing and learning. Olga is holding Bsc. in Commerce and possesses over 15 professional certificates. She speaks 10 languages, including French, Russian and Persian. Olga has supported successful nominations for Stevie's and BestinBiz Awards. At the moment she is proud to be an honored judge.
Amit Mizrahi, Head of Business Development   
ICV, Giv'atayim, Israel      
A serial entrepreneur with a great passion for innovation, startups and social impact.  In the past years, I've been providing start-up consulting and advisory services, networking and investors relationships with startup companies, managing business development and developing profitable businesses and enterprises.  Currently leading the business development department at ICV. Our technology allows employers and job seekers to foresee their true professional compatibility in a fully transparent way. We build products that enable sorting, filtering and tracking high volumes of CVs in real time, based on professional compatibility score.
Rajendran Nair, CMO
Intrigo Systems, Fremont, California, United States
Rajendran is an innovative Marketing leader with a penchant for data-driven marketing.  He has a successful trackrecord marketing and selling products and services to IT, Sales, Marketing and Finance at small to large enterprises – leading to transformative new market entry and product launches, increased market share, and successful exits. He is an expert at partnering with the executive team to develop strategy and positioning, drive branding and awareness, and build strong sales pipelines with effective go-to-market strategies. He has advised several technology startups and serves as the Chief Marketing Officer at Intrigo Systems.
Brandon Jaymar Ngo, Researcher Support
SPi Global, Parañaque City, Metro Manila, Philippines
A customer service professional, I am working in one of the largest Business Process Outsourcing (BPO) firms in the Philippines, called SPi Global. My educational background includes a BS in Business Administration, major in Financial Management and Technical Vocational, course specifically Food and Beverage Services.
 
Erwin Pfuhler, Sales Manager
sayTEC AG, Munich, Bavaria, Germany
MBA - Munich School of Management; Various positions it IT-Sales and Business Development; As sales manager with sayTEC I am responsible to grow the reseller base national and international. My passion is Information Security and my dedication are my customers.  Besides this I love travelling and various sports.
Toni Potter, Director
AMERICAN SYSTEMS, Chantilly, Virginia, United States
Dennis Reno, Senior Vice President, Global Customer Success
Arxan Technologies, San Francisco, California, USA
Dennis Reno joined Arxan in April 2017 as Senior Vice President, Global Customer Success. Dennis has over 30 years of professional experience directing client engagement, technical support, technical training, and technical account management programs to drive customer retention and customer satisfaction. After starting his career at Pacific Bell (now AT&T) Dennis has achieved a successful track record designing and leading operations dedicated to customer onboarding, adoption, and retention with a specialization in SaaS and cloud services. Dennis has held executive positions leading global Customer Success teams at companies such as Proofpoint,Inc., New Relic, Oracle, Microsoft, BEA Systems and Plumtree Software. Dennis is highly accomplished building, leading, coaching, and empowering global customer success/support and professional services teams to deliver optimal client services and exceed business targets.
Shuvankar Roy, Vice President, Business Operations
Comcast/Xfinity Home, Philadelphia, Pennsylvania, United States
Shuvankar Roy is Vice President of Xfinity Home, the total home security & automation solution from Comcast. He leads the Business Operations group responsible for overall Sales & Operational Strategy & Execution.  Prior to joining Comcast, Shuvankar spent seventeen years working in senior Operations executive roles in India, Germany and Canada.  Shuvankar earned a Bachelor's degree in Civil Engineering from Manipal Institute of Technology in India before continuing his education at University of Toronto, where he obtained a M.B.A. from Rotman School of Management.  Shuvankar sits on several Board of Directors including Non- Profits, Chamber of Commerce & Tech Startups.
Melda Sofuoglu, Channel Experience and Operational Development Manager
Turkcell Global Bilgi, Istanbul, Turkey
I've been working for 18 years in the contact center and customer experience environment and passionate on customer and people experience.
Adem Uyanik, Director of Customer Service
Webhelp Turkey, Istanbul, Turkey
Adem Uyanık is an experienced, award-winning, customer service and customer experience and company director with a strong engineering background.
He has been 20 years experience in 6 different companies in customer service sector. He has established and directed customer service teams in many sectors such as banking, automotive, retail, insurance. He has worked in all customer service related departments and has directed teams.  Adem has won many local and international awards regarding customer service.  He is a client experience consultant for many local and international clients. He writes articles and educates on customer experience.  He graduated from the Computer Engineer Departman of Istanbul Culture University, and was involved in many social responsibility projects.