2017 Company/Organization Categories Judging Committee
COMMITTEE CO-CHAIR: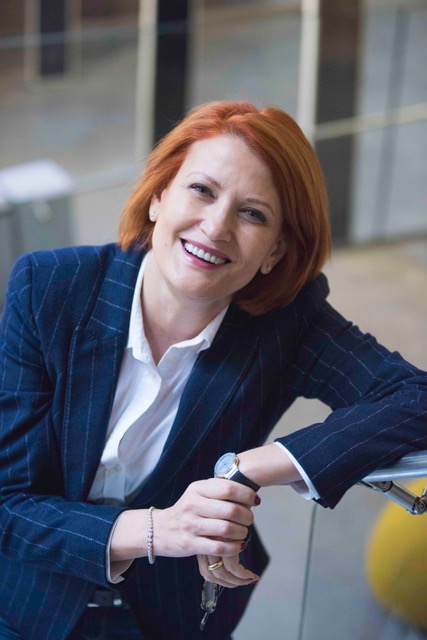 Almudena Bermejo Sánchez, Director of Cultural Action, Espacio Fundación Telefónica
Fundación Telefónica, Madrid, Spain
Almudena Bermejo has been with the Telefónica Group for nearly 18 years, during which time she has been Director of Communications for Telefónica España, Móviles Internacional, and TPI Páginas Amarillas. She is currently responsible for all cultural aspects of the Telefónica Foundation, and has been director of its Espacio Fundación Telefónica since it opened its doors in 2012. Four years ago, Almudena decided to leave the comfort zone of communications to face a new challenge when she took on the management of the company's brand new cultural center that was to be open to the public and that had a clearly defined purpose: to provide a space for leisure and digital culture, and to be the cultural heart of Telefónica.
Espacio Fundación Telefónica has been a tremendous success, and has become a reference point in the cultural life not just of Madrid, but of the whole country. It is a meeting spot for all generations where they can find all kinds of activities and exhibitions that demonstrate the latest trends in technology. Visitors have included such luminaries as Svetlana Alexandrovna Alexievich, winner of the 2015 Nobel Prize for Literature; the photographer Lynsey Addario, winner of the Pullitzer Prize for International Reporting in 2009; and actors of the stature of Juliette Binoche, winner of multiple awards, including for Best Actress at Cannes in 2010.
Almudena believes strongly in teamwork and sees a lively imagination and powerful motivation as fundamental to making dreams a reality. Almudena lived her own dream for 17 years when she worked as a political journalist at Telemadrid, Onda Madrid Radio, CNN Plus, and RNE. She gave that all up when she joined Telefónica, a company she describes as: "A universe that goes beyond common reality," and where she herself has learned - and continues to learn - a great many things.
COMMITTEE CO-CHAIR: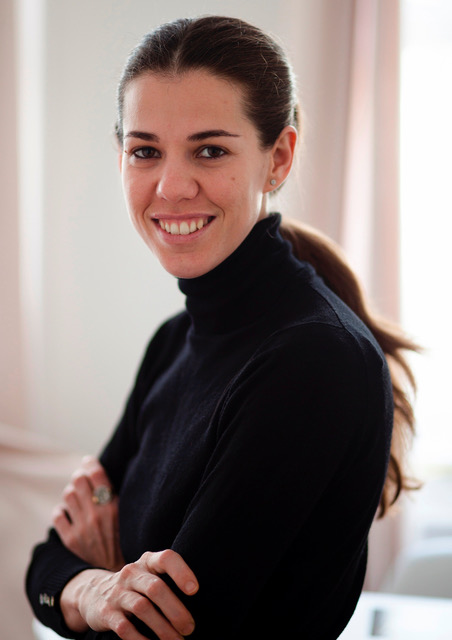 María Brancós, Head of Exhibitions
Fundación Telefónica, Madrid, Spain
María Brancós is Head of Exhibitions at Fundación Telefónica, whose old headquarters now house a cultural space of more than 6,000 square meters. Known as the Espacio Fundación Telefónica, the Foundation uses the center to promote creativity and innovation, and to study the impact of new technologies and digital culture on contemporary society. The center applies the STEAM approach in which science, technology, engineering, art and mathematics provide a fundamental discipline for the development of 21st century capabilities. In the past year, the center has participated in the International Leadership Program in Visual Arts Management given by the University of Deusto in Northern Spain and New York University.
A graduate in Humanities from Pompeu Fabra University in Barcelona, ​​María Brancós specialized in arts and cultural management. Between 2002 and 2003, she took postgraduate studies in Ephemeral Architecture, Exhibitions, and Museum Displays at the Polytechnic University of Barcelona, and in Theory of Art at The Autonomous University of Barcelona.  After working in the communications department of the "la Caixa" Banking Foundation and, in 2006, winning the Museum Management Scholarship and Exhibition Commissariat, awarded annually by the Marcelino Botín Foundation, she moved to London to take a Masters Degree in Cultural Management at City University. A research project associated with her Masters Degree was to evaluate the potential of art as a tool of social transformation at several cultural institutions in the United Kingdom. She also worked in the Department of Education and Interpretation at Tate Britain.
COMMITTEE:
Tirupathi Anand, Strategy Advisor
Motivaluate Consulting & Training FZ LLC, Dubai, United Arab Emirates
TP is a Chartered Accountant (Indian CA) with over 28 years of post-qualification experience having worked in India, Singapore and Dubai.  He is also an alumnus of the Indian Institute of Management - Ahmedabad where he underwent 8 months course on "General Management Program" in 2012.  He has attended a residential one week program on "Revenue Management and Dynamic Pricing" at Indian Institute of Management, Ahmedabad in 2013; and a residential program of Harvard Business School on "Building a Global Enterprise" in April 2015.  TP helps his clients with Strategic Planning Process, Ideal Organisation Structure, Job Descriptions, Performance Management System, Process Mapping, Policies & Procedures and Monthly Review System.  He has worked in several functional areas like Finance, Accounts, Audit, Legal, Strategic Planning, Trading, Sales and Distribution, Logistics, Procurement and Human Resources Development.
Naresh Gupta, Executive Partner
IBM Global Business Services, Gurgaon, India
Danita Harn, CEO/founder
Harn and Associates Back Office Solutions, Westminster, South Carolina, USA
Danita Harn has many years of experience in business across various market verticals from the gaming industry to SaaS and HRIS technology.  Harn has an extensive portfolio of hands-on experience and expertise in both ongoing operations management and rapid corporate growth.  Harn served in executive positions tasked with financial turn-around tactics within a complex professional employer organization and a gaming casino.  She was also the owner of 3 small companies simultaneously. During Harn's career, she implemented a variety of processes, procedures and work flow maximization methodologies to improve profit margins and effectively grow the book of business, including assessing and improving the implementation of training, mitigating risk, service modeling, and performance management tools.  Harn has held executive positions in the fields of operations and human resources, including Paychex, Inc. and Harley-Davidson franchises. Historically, Harn has owned and managed businesses and possesses over 15 years of hands-on experience in building the proven business practices that help companies position themselves to grown and / or sell.Danita created programs for customer service organizations that won a national award out of 1800 other companies. Harn has been featured in customer service magazines and in various business based commercials and articles.  Harn has shown pride in her community by serving on various hometown boards such as the Board of Taxation, the Todd Burks Foundation, Fire Department Boards and continues to practice altruism through local charities.
Yvonne Howie, CEO, NSW
The CEO Institute, Neutral Bay, New South Wales, Australia
Katarzyna Jędrzejewska, PR & Communications Manager
Diaphane Software, Gliwice, Silesia, Poland   
Sustainability practitioner, non-financial reporting standards expert responsible for creating a tool supporting continuous ESG reporting.  Author and co-author of publications on various aspects of CSR.  Previous CSR Manager (consulting on internal and external communication, ESG data collection, ethical programmes, etc.).  Silver Prize winner in CSR category of The Polish Public Relations Consultancies Association award 2016 and Responsible Business Forum main award in Writing about Responsibility 2012.
Dr. Rajcoomar Jhurry, Founder / CEO
JR School/ BCI services Co Ltd, Republic of Mauritius
Ki-hak Kim, Chairman
Korea-China-Japan Regional Economy and Culture Association, Seoul, South Korea
Who is Kim, Ki-hak?
- Outstanding judgmental mind, intellectual flexibility and quick adaptation
- Positive and active
- Professional knowledge, vast experiences and know-how on mutually cooperative works among numerous companies
Professional mediation and adapt manipulation in international cooperation and foreign business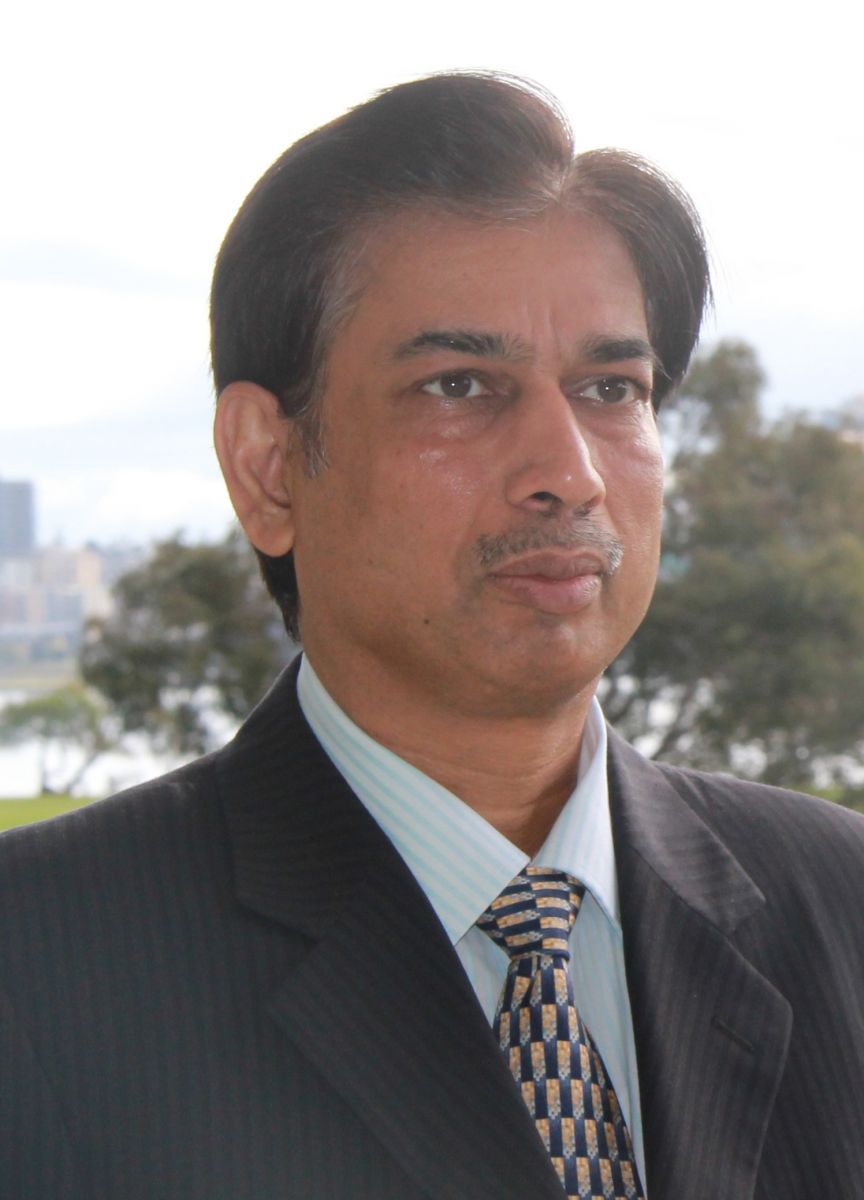 Dr. Sunil Kulwal, CEO & Managing Director
Birla White (A unit of Ultratech Cement Ltd), Mumbai, Maharashtra, India
Sunil is a global executive with over three decades of diversified global business experience in India and Australia. He takes the big picture view without losing sight of details, utilizing experience that spans diverse industries including natural resources, chemicals, steel, and cement.  Sunil has a proven track record of driving transformational change and delivering consistent superior performance through diligently driving multiple change initiatives simultaneously. In his last three positions in Australia and India, he energized and motivated the teams of professionals to successfully embrace new challenges, unleash potential, take calculated risks, and innovate for continuous improvement.  Sunil is a Chevening Scholar and a Paul Harris Fellow of Rotary International. He has served on many industry associations and made significant contributions to their operations.  On the social work front, Sunil has spearheaded the formation of Khandelwal Professionals Association (KPA) as its Founder President, with an aim to provide financial help to needy Indian students to pursue their postgraduate studies. Since its inception, KPA has provided financial help to over 500 students to pursue postgraduate studies, a very satisfying outcome indeed.
Donald Man, Registered Foreign Lawyer
Ince & Co International Law Firm, Hong Kong, China
Donald specializes in asset financing, namely aviation and shipping.  He also advises on M&A deals and real estate investment. Donald is also a director of the Jardine Travel Group.
Suneel Mardia, CEO & Founder
Mtlexs Online Pvt. Ltd., Mumbai, Maharashtra, India
Suneel R Mardia is the founder & CEO of Mtlexs Online Private Limited. He is a man of vision and exhibits his leadership through his work. His vision and hard work have facilitated the successful establishment of Mtlexs (an online marketplace for non-ferrous metals).  With the backing of an experience of more than 25 years in Import and Export Trade, Marketing, Business Processes, and Materials Logistics in the Non Ferrous Metal Industry; Suneel has the niche in the industry. His strategic insights and visionary outlook enable him to drive the business from different perspectives.
Mack McKelvey, CEO
Salient MG, Columbia, Maryland, USA
Throughout her 20-year career, Erin (Mack) McKelvey has led transformative teams that accelerate revenue and create market differentiation for publicly-traded and privately-held technology companies.

 
Jon Michail, Group CEO
Image Group International, South Yarra, Victoria, Australia
Jon Michail and his team at Image Group International partners with their clients to achieve breakthrough results with contrarian and disruptive ways to grow and monetise their personal and business brands. A veteran coach with a Who's Who clientele, Jon is the CEO and Founder of Image Group International, an Australian-based corporate and personal brand image advisory and coaching organisation that conducts transformational seminars, workshops and one-on-one coaching in over four continents. He is recognised as Australasia's No. 1 Image Coach.
Rahul Patil, Engineering Lead
BASF, Beaumont, Texas, USA
Rahul Patil is currently working as engineering lead for a facility expansion for an agricultural product, a key herbicide and the only producer in USA. He has been playing a critical lead role to make this a big success. Doctoral studies, publications and  12+ years' experience with leading companies in Oil & Gas, Petrochemicals and Specialty Chemicals industries.
Linanne Sackett, Vice President Emeritus,Hudson Valley Community College, President & CEO
The Brunswick Institute, Stuart, Florida, USA
Received Stevie Award as part of High Performance team across 26 colleges awarding a common A.A.S. degree to Verizon Technicians as Principal Investigator for 100 million dollar, twenty year grant involving CWA and IBEW unions.
Vetri Selvan, Managing Partner and CEO
RheinBrücke IT Consulting GmbH, Bonn, North Rhine-Westphalia, Germany 
Vetri is the Managing Partner and Founder of RheinBrücke IT Consulting, responsible for the company's global sales and operations since founding the business in 2013, posting high double-digit revenue growth.  Vetri has over 20 years of experience in consulting, solution lead selling with multinational corporations on business, IT strategy and transformation programs. His clients include blue chip companies from a range of industries; most notably industrials, automotive and pharmaceuticals. He has a strong track record in advising companies on large business transformation programs, as well as extensive experience in Rightshoring strategies by enabling in and out-sourced solutions and services across the IT, ERP & and Engineering verticals. He led sales and delivery for one of big 5 IT companies' Auto supplier vertical in Europe and has lead multiple delivery and program management roles for several IT / Consulting companies. He has also lead multiple fast track turnarounds, and successfully completed a Belgium based M&A activity for his earlier company.  Vetri has a deep understanding of how information technology enables competitiveness in global business and has an established track record as a transformational IT executive and has a passion for finding innovative ways to empower people and unleash technology to delivery competitive advantage.
Greg Wixted, CEO & Head of Innovation
Xpert Innovation, London. United Kingdom
Greg Wixted is a dynamic award winning creative entrepreneur an impressive track record of delivering innovate & creative over the past 19 years. He founded London based innovation agency, Xpert back in 2012, now with 4 offices around the world and in late 2015 he founded its sister company Global I Labs which develops its own commercial ideas and brings them to market and launch its own tech product in 2016. He held executive board roles at international advertising agency's Madison, Grey and Ogilvy and won over 30 awards for his work.