2016 Publication Awards Categories Judging Committee
Committee Chair:
Tore Claesson, Director
TIO Agency, Beijing, China
Tore's background at agencies such as Ogilvy, based in Singapore, Tokyo, and Hong Kong in Asia, and Anderson & Lembke McCann based in Amsterdam in Europe, in addition to his many years in New York, means that TIO has a leader that knows the ins and out of cross-culture communication better than just about anybody on this small planet.
"I think I've learned more from judging the Stevie Awards than from any book on creativity!" Tore told us recently. Tore sees judging as an opportunity to peek into other professionals' brains. As he puts it: "To see how others have solved certain business and creative problems is invaluable. It's like a secret peek behind the curtain." You can read and see more of Tore's adventures in China on his blog.
Committee:
Magnus Andersson, CEO & Founding Partner
Jung von Matt Sweden, Stockholm, Sweden
Fredrik Dahlberg, Creative Director
Triple Happiness, Hong Kong, China
Copy based creative director and entrepreneur passionate about everything in the communication field. Founder of two agencies in Stockholm, Sweden then left for Hong Kong where I run an app publishing house and advertising consultancy business.
Thierry De Tourniel , Director/Co-Founder
Culture at Work, London, United Kingdom
"Pragmatic visionary, market developer, entrepreneur and experienced coach, I believe that human asset and a strong / ethical corporate culture are the most important keys for sustainable success. I have experience multicultural business environment for the last 26 years, and have lived and worked in Europe, Americas and Asia."
Rachel Deutsch, Principal/Creative Director
The Design Channel, Chevy Chase, Maryland, USA
Melih Dincer, Managing Director & Founding Partner
Karbonat, Istanbul, Turkey
Carolina Dulcey, Graphic Designer
Ford's Theatre, Washington, DC, USA
Carolina has a wide-ranging experience across many creative fields including illustration, photography, and graphic design. She has lived and worked across five different continents before accepting her current position with Ford's Theatre in 2010. When away from the office, she enjoys traveling, painting, and finding the perfect hot chocolate.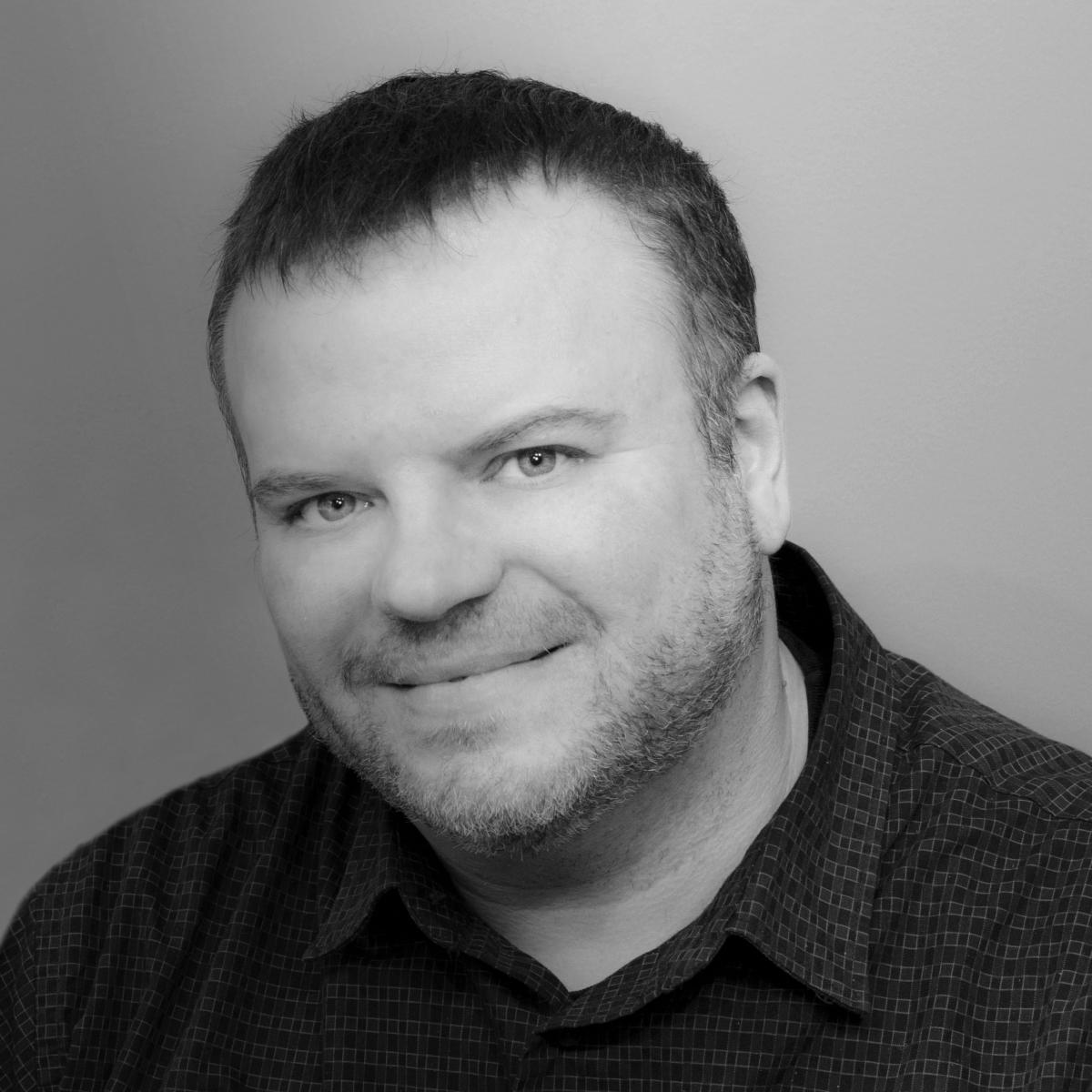 Gary Erskine, Art Director
Ford's Theatre, Washington, DC, USA
Gary is an accomplished, multidisciplinary designer and art director with over twenty years of expertise in print and other creative mediums. 
Phillis Ho , Media & Marketing Manager
Turkish Airlines HKG, Hong Kong, China
Phillis lived in Stockholm, Shanghai & Lisbon. Currently with Turkish Airlines H.K., managing media and marketing activities. Before that, she worked for Citibank & international-based advertising agencies with clients such as British Airways, oneworld & Finnair. Despite her milestones in marketing, Political Science & Philosophy was her major at HKU.
Graham Kelly , Regional Executive Creative Director, Asia
Bates CHI & Partners, Singapore
Graham has won lots of shiny advertising awards. Digital ones at Cannes, One Show, Clio, etc. Print and TV ones at those shows too. Plus DM ones at Caples and Echos to name but two. As such, he's one of the few creatives to have achieved international recognition across media.
Anna Leithauser, Professional Lecturer, Design
American University, Washington, DC, USA
Melinda Leyshon , Creative Director
WriteCopy, Emu Plains, NSW, Australia
Melinda Leyshon is one of Australia's leading business copywriters, with over 10 years' experience in strategic communications. With over a 90% success rate in tenders and business awards applications, she knows what it takes to stand out from the crowd.
Ed McMasters, Director of Marketing, Commuications and Design
Fusionwrx, a Flottman Company, Cincinnati, Ohio, USA
Deadline oriented project management, creative consultation, supervision of a team of designers and pre-press professionals are primary components of my position. Strategically developing collateral materials, social media interactions and website content to enable the business model to grow, obtain industry recognition and media placement.
Alexander McSwain, Professor/Designer
Howard University, Washington, DC, USA
Professor, Designer, Entrepreneur, and eclectic millennial. I'm simply living the life of a visual composer in the age of dis-information. Teaching an array of design courses like 2D Animation , Multi-Media and Studio Problems in Design (package design) , I have had the opportunity to influence the future of the design industry.
Zach Nelson, VP, Strategy
Harte Hanks, Irvine, California, United States
Zach Nelson is a lead marketing strategist with over 15 years' experience leading the creation of digital & integrated branding, product launch, lead generation, and customer experience campaigns and programs on behalf of marquee clients across sectors ranging from automotive to high tech to pharmaceutical to consumer healthcare and consumer packaged goods brands.
Mia Orantes, Partner
Creative Analytics, Washington, DC, USA
Mia is an experienced project leader and designer with a focus on print design, WordPress, content marketing, and digital strategy for both small and medium-sized business, as well as non-profit organizations. She is Founder & Partner at Creative Analytics, a digital agency launched in 2005 that specializes in Conversion-Optimized WordPress web design and content marketing. She holds a BA from American University, as well as an MBA and Master of Science degree in Information Technology from the University of Maryland.
Nigel Roberts, Writer
YELL Creative, Surry Hills, New South Wales, Australia
I'm a highly accomplished marketing and communications professional, who as co-founder of Yell Creative and Yell Digital, has created an outlet for my passions for financial services marketing and creative digital advertising.  I have over 15 year's marketing communication experience in wealth management, fund management, insurance and reinsurance firms, as well as significant digital, e-commerce, retail and IT marketing experience on both agency and client side.

Beth Singer, Principal
Beth Singer Design, Arlington, Virginia, USA
A graduate of the Rhode Island School of Design, Ms. Singer is one of the principals of Beth Singer Design, LLC, a communications planning and design firm she formed in 1981. Her three main roles within the firm are as communications strategist, creative director, and business director. She functions as creative director on the 200-250 print, multimedia and exhibit projects the firm completes each year.  Some of the long-term clients with whom Ms. Singer has worked include the American Red Cross, United Way, American Israel Public Affairs Committee (AIPAC), U.S. Departments of Education and Justice, National Science Foundation, and The Jewish Federation.

Howard Smith, Principal
Beth Singer Design, Arlington, Virginia, USA
Howard is a dynamic, creative, and experienced leader with a history of success in creating and implementing strategically targeted communications campaigns for a wide range of clients. He is a 2003 graduate of Harvard Business School's "Business Perspective for Design Leaders" program, and studied under legendary designer Milton Glaser at the School of Visual Arts in New York. He holds a BFA from Penn State University.  Mr. Smith is a Past-President of the Art Directors Club of Metropolitan Washington and he has served on the national board of Council of Communications Management (CCM), an organization entirely comprised of senior communication professionals. He regularly authors articles for the organization's publication, CCM Communicator.
Sydney Toler, Designer
The Design Channel, Silver Spring, Maryland, United States
Sydney Toler is a graduate of Full Sail University with a B.S. in Digital Art & Design. She specializes in print design, illustration, motion graphics and video post production. Sydney has been in the design field for 3 years now. Outside of work you can probably find Sydney kayaking, discovering new types of craft cider, or playing with her half beagle, half yellow lab pup, Indie.
Eric Vidal, Digital Strategy Director
iCube Digital, London, United Kingdom
A global marketer and entrepreneur whose career started in advertising and fashion, today Eric is a Digital Marketer & Executive/Entrepreneur Coach, advising tech startups, SMEs, and innovators in London, NY, Dubai, Tokyo and Europe. An avid practitioner of zen meditation, Eric enjoys traveling, photography, and discovering new people, customs and crafts.
Mat Vidler , Creative Director
AtmoStudio, Warszawa, Mazowieckie, Polska
"Mat has worked as a graphic designer at agencies such as Wieden + Kennedy, Anderson&Lembke, The Lowe Group, Ammirati Puris Lintas and The Brompton Agency. During his 30 years in advertising, he has been based in London, Amsterdam and now Warszawa. Mat is now Creative Director of AtmoStudio, which he founded in 2008."
Jay Young Gerard, Owner
Jay Young Gerard Design, Arlington, Virginia, USA
Jay's career as a visual communicator has included her position as creative director for American Red Cross and Macy's NY, and the creator and art director of brands for hundreds of non-profit and for-profit organizations. Her interior design training has also included creating client displays and installations. She is also an artist whose paintings, collages and photographs are in collections internationally.
Larry Yu, Managing Director
Wordsmith, Hong Kong, China
Larry Yu is the founder and managing director of Wordsmith. A communications professional for over 20 years, he works with Chairmen, CEOs and senior executives at global financial institutions, multinational corporations and major Asian conglomerates - specializing in strategic, high-level message development for the corporate, financial and government sectors.