2016 Management Awards Categories Judging Committee
Committee Chair:
Dr. Amanda Hamilton-Attwell, Managing Director
Business DNA, Pretoria, South Africa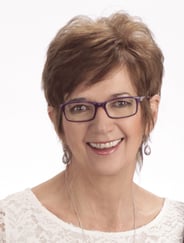 Dr Amanda Hamilton-Attwell is a globally acclaimed specialist in improving employee efficiency. She has assisted organizations in the mining, manufacturing, and hospitality industries to improve their business results through enhanced communication and customer service. She is recognized for her knowledge in communicating to operational employees and training leadership to communicate effectively with their teams; and for her experience in change communication, communication with shift workers, and communication in crisis situations.
Amanda frequently participates in radio programs on women in management and has had several articles published on this topic.
She holds a Doctorate in Communication Science from the University of South Africa, is an Accredited Business Communicator with the IABC (International Association of Business Communicators), and is a Certified Public Relations Officer with the Public Relations Institute of South Africa. She is a Fellow of the IABC.
Committee:
Husam Mahmoud Abdallah, Senior Advisor Organization Development
Dubai Airport Freezone, Dubai, United Arab Emirates
Husam is an expert with 20 years experience in the field of business excellence, strategy, people management, quality and organization development. Husam is currently working for Dubai Airport Free Zone Authority - Government of Dubai and achieved several awards and prizes for the Authority. Husam is always seeking for leveraging his competencies and continually improve his performance . A results oriented and focus on innovation and creativity . Member of different judging panels for different loval and international awards.
Mamdooh Abdelmottlep, Founder & Executive Chairman
International Police Science Association IPSA, Land O' Lakes, Florida, USA
"Prof. Mamdooh Abdelhameed Abdelmottlep (PhD, JD Professor of Criminal Justice Management; Legal Counselor and Security Expert Founder and Executive Chairman of International Police Science Association (IPSA). Prof. Mamdooh has held numerous police posts in Egypt for( 19) years. He has also occupied consultative posts in the field of police, security and law in Qatar for (7) years, and United Arab Emirates for (16) years. He participated in a host of conferences and symposia (120) and had a great deal of published studies and researches (160). He worked as a lecturer and trainer in the fields of criminal justice, police and law in Egypt, Qatar, KSA, UAE, Italy and USA. He has also worked as a part-time lecturer in USA for 3 years. Prof. Mamdooh is a registered and licensed advocate before Supreme Administrative Court and Court of Cassation and a certified international arbitrator."
Hussein AlSayed Ahmad, Senior Advisor Strategic Planning
Dubai Statistics Center, Dubai, United Arab Emirates
Hussein Shehdy AlSayed Ahmad has 15 years of experience in strategic planning and organization development and corporate excellence in Dubai government
Tirupathi Anand, Strategic Planing Specialist
Motivaluate Consulting & Training FZ LLC, Dubai, United Arab Emirates
TP is a Chartered Accountant (Indian CA) with over 28 years of post-qualification experience having worked in India, Singapore and Dubai. TP also an alumnus of the Indian Institute of Management - Ahmedabad where he underwent 8 months course on "General Management Program" in 2012. TP has attended a residential one week program on "Revenue Management and Dynamic Pricing" at Indian Institute of Management, Ahmedabad in 2013. TP has attended a residential program of Harvard Business School on "Building a Global Enterprise" in April 2015. TP helps his clients with Strategic Planning Process, Ideal Organisation Structure, Job Descriptions, Performance Management System, Process Mapping, Policies & Procedures and Monthly Review System. TP has worked in several functional areas like Finance, Accounts, Audit, Legal, Strategic Planning, Trading, Sales and Distribution, Logistics, Procurement and Human Resources Development.
Baha Barakat, CEO
Takamol Management Consultancies, Dubai, United Arab Emirates
"Mr. Barakat has sound experience in organizational development through the assessment and implementation of excellence models (EFQM, DGEP, SKGEP, ADAEPG, DQA, MBRSCA), strategic management and planning, performance management, balanced scorecard, restructuring & governance, process reengineering & redesign, quality control, human resources systems, quality management systems (ISO 9000) and environment management systems (ISO 14000). He has worked in many organizations as a development consultant. Such as Advisor to H.E. the Minister, Business Excellence, Strategic Planning & Performance Management in Ministry of Labor and Director Training, Consultancy and Business Development in Dubai Institute for Human Resources Development "DIHRD" and founder of Takamol Management Consultancies."
Mark Burton, Founder/CEO
International Armoring Corporation, Centerville, Utah, USA
Originally from Texas. Graduated from Brigham Young University and got a degree in Accounting, Has taught International Finance and Entrepreneurship at BYU, Westminster College and Weber State. Has owned 20 plus businesses. Currently: Founder/CEO of International Armoring Corporation (8 plants in 8 countries/300+ employees), Owner/CEO Cherryoak Properties (includes Melrose on the Beach Golf and Resort in South Carolina plus numerous other Real Estate developments). Board member for numerous companies. Seed angel Investor for 30+ companies including, Skullcandy, Alianza, Fusion IO, Five-Star, Stance Socks, Tempus etc. Ernst and Young "Entrepreneur of the Year" and former "Entrepreneur in Residence" at Weber State. Active in community and civic organizations. Hobbies include cars, Texas art, woodworking, building businesses, and traveling. Married to the former Brenda Hodges for 30+ years, 5 children and 5 grand-children.
Leelo-Dianne Bush PhD, CEO & Founder
PCCCA, part of Beautiful Life International, LLC, Cape Coral, FL, USA
Leelo Bush, PhD is a prolific author, speaker, curriculum creator, master coach trainer and host of the Christian Coaching School Podcast on iTunes. She is Founder and CEO at PCCCA, Professional Christian Coaching and Counseling Academy, the world's leading provider of Christian coaching, counseling and specialty professional education (http://pccca.org).
Jaye Connolly-LaBelle, President and CEO
RippleNami, San Diego, California, USA
"As president and chief executive officer of RippleNami, Jaye Connolly-LaBelle is responsible for overseeing RippleNami's global operations and corporate development efforts. She brings more than 30 years of leadership experience in various roles relating to finance and mergers and acquisitions, as well as key C-level roles at both private and publicly traded corporations. In this time, she has led acquisitions totaling more than $2 billion in revenue. She earned her bachelor's degree in accounting from Texas Tech University. "
Kate Darcy Hohenthal, Founder & Executive Chairman
The Birthday Club, Manchester, Connecticut, USA
Mahdi El Horchi, CEO & Senior Management Consultant
Blue Ocean Consulting, Dubai, United Arab Emirates
"Mr. Mahdi El Horchi is currently serves as CEO & Senior Management Consultant in Blue Ocean Consulting and he is a Certified EFQM Assessor & Balanced Scorecard Professional from the Balanced Scorecard Institute. Over than (10) years, he led many consulting projects for many government and private entities in the areas of strategic planning, performance management, organizational excellence and customer service. Besides, Mr. El Horchi is a Team Leader in Sheikh Khalifa Excellence Award (SKEA) and Dubai Human Resources Development Award (DHDA). Mr. Mahdi El Horchi hold a Master degree in Business Administration and a BS in Environmental Sciences."
Deniz Güven, Digital Channels Senior Vice President
Garanti Bank, Istanbul, Turkey
Deniz Güven is the Senior Vice President of Digital Channels at Garanti Bank, responsible for the management of digital channels including Internet, Mobile, ATM and Call Center, interactive marketing and interactive communications. Previously, he has taken role as the manager of Digital Channels at Garanti Bank. He has extensive management experience in sales, marketing, channel development and operations in the conjunction of banking and information technology industries. Mr. Güven's previous experiences include management in sales, marketing, strategic planning and international projects at Demirbank, HSBC and Finansbank.
Warwick Hood, CEO
Momentum Performance Pty Ltd, Sydney, New South Wales, Australia
Warwick has a passion for success. He's an entrepreneur and futuristic thinker. His diverse business background encompasses, construction, manufacturing, start -ups and executive leadership. Driven by changing lives of others through coaching, enabling leaders to find their authentic self. Warwick also works pro bono with 18-22yr old's teaching life skills.
Yvonne Howie, CEO, NSW
The CEO Institute, Neutral Bay, New South Wales, Australia
Mazin Khoury, Chief Executive Officer
American Express Middle East, Manama, Bahrain
"With more than two decades of experience gained in the financial services industry, Mazin Khoury brings a wealth of knowledge and expertise to the role of Chief Executive Officer of American Express® Middle East (AEME). Mazin is responsible for strategically growing the company's existing Corporate and Premium Cards business across 18 markets in the MENA region, while maintaining the unparalleled levels of service, payment flexibility and daily rewards associated with the American Express brand. Based out of the regional headquarters in the Kingdom of Bahrain, he is also tasked with developing new revenue streams as the company seeks to maintain its strong growth in the MENA region. Educated in Bahrain and the USA, Mazin holds a Bachelors of Science in Business Administration and Economics and he also sits on the Board of Directors of the Bahrain International Circuit (BIC)."
Ihab Mansour, Performance & Organizational Development Manager
DHL Express, Dhahran, East Province, Saudi Arabia
I joined DHL Express in 2010 as HR Practitioner. I started as Training & Development Manager. I delivered various Management courses and was the champion for the Employee Opinion Survey. I am people oriented person and gained the love of almost all employees. In 2013 I was promoted to Training & Recruitment Manager in which I started to recruit quality people. In 2014 I was promoted again to First Choice & Quality Manager in which I trained many LQRs and carried out initiatives that is based on GEMBA Walk and six sigma. in the beginning of 2016 again I was promoted to Performance & Organizational Development Manager.
Jennifer McQueen, Managing Partner
Ausnindo Consulting Group, Melbourne, Victoria, Australia
Jennifer is Managing Partner of Australia's oldest International Business Consulting firm. Jennifer was the founder of the Queensland Export Facilitation Council, Maroondah Business Advisory Council and Organization of Women in Trade (Australia). Her memberships include the International Trade Council, Women's Network Australia and Director of the International Women's Federation of Commerce and Industry (IWFCI).
Motomasa Murayama, Professor
Tokiwa Univeristy, Department of Applied International Studies, Management Major, Mito City, Ibaraki, Japan
Took two masters in Religious Studies from Tokyo University and University of South Carolina in Columbia, SC in the USA. A a researcher and Educator in Business Ehtics. Took Ph.D in Busienss History from Hitotsubashi University in 2015. Main topic in the research area is business history and a personal history of business leaders who took a spiritual leadership. One of the few scholars in Japan who is interested in the area of workplace spirituality movement in the North America.
Ozgur Mutlu, Member of the Board, Director of Financial and Administrative Affairs
Ankara Netmon A.S, Ankara, Turkey
"Ozgur has joined Netmon in 2006 as purchasing responsible and now he is member of the board where he is responsible of supply chain and finance departments. He has been elected as member of the board in 2013 as a non-shareholder professional. He was elected for the second time in 2016 for the same position. He is also general manager of Georgia branch of the company. He always supports all employees to join the decision-making process and take more responsibility in daily activities. Ozgur has an economics degree with an MBA degree in supply chain information systems. He believes that Supply Chain has a key role in company operations. Ozgur has volunteered for many social responsibility programs during and after his education in Ankara."
Dr. Ravishankar Nadig, Deputy Vice President and Head
Axis Bank, Shimoga, Karnatka, India
Dr.Ravishankar is an experienced Banker, financial and HR expert having credit of lot of national and international awards for professional and academic excellence. He has scores of research articles, publications to his credit.
Max Nikolaev, Category Manager
Schlumberger, Houston, Texas, USA
As the Global Category Manager, Max Nikolaev manages all Schlumberger Integrity & Production Technologies Spend, supplier relationship and contributes to corporate product development and marketing strategies. Recognized as a subject matter expert in pressure pumping services, Max possesses extensive experience with domestic and international supply chain management.
Pamela Robinson, CEO
Financial Voyages LLC, Atlanta, Georgia, United States
Pamela Robinson, CEO, Financial Voyages LLC partners with international organizations, government agencies and businesses to help their collective workforce perform better in the international community by achieving mastery in business, finance and project management. Her firm is a Stevie Awardee for Women in Business, Company of the Year and Community Involvement of the Year Award.