2016 Information Technology Awards Categories Judging Committee
Committee Chair:
Thomas B. Cross, CEO
TECHtionary, Boulder, Colorado, USA
Tom has decades of experience in startups and is a consulting advisor with leading providers and venture capital companies in market planning, marketing and development, hardware/software design and development, project management, intellectual property in telecommunications, information technology, conferencing, teletraining, telecommuting, groupware, networks, call centers, internet, artificial intelligence, and more. He has managed the successful development of more than 10 software, hardware, and Internet products to market and received industry awards for this work. He has authored 13 books, and has written, produced, and directed 15 commercial videos. He has also created thousands of online e-learning tutorials on intelligent buildings, WiFi, WiMax, IPTV, telecommuting, VoIP-SIP security, artificial intelligence, and voice/data networking.
"The International Business Awards is the leading independent evaluation of companies' business strategies, customer engagement, and benefits to a global society," Tom told us. "I believe this competition represents the opportunity for companies to align and focus their goals for a greater purpose as it is not just the challenge of the competition, but also the ability of a company and its people to collaborate together."    Twitter - https://twitter.com/techtionary
Committee:
Ryan Anderson, Senior Analyst
KPMG, Dallas, Texas, USA
Ryan Anderson has worked in the Information Technology his entire professional career. As a Senior Analyst at the global accounting & consulting firm, KPMG, Ryan has performed work across the entire Information Technology lifecycle. His clientele includes C-suite and officer level executives at fortune 500 companies.
Peter Foyo, President and Shareholder
Principal Standard Group, Naperville, Illinois, USA
Peter Foyo worked at Alestra, Mexico, as Corporate Strategy Manager and Planning/Implementation Director for the Wireless PCS/WLL network. He was also Director of AT&T Argentina, and a Board Member of Argentina Phone Company. In 2011, he was appointed a representative of the American Chamber of Commerce Mexico. From 1998 to December 2013, Foyo was in charge of Nextel's operation in Mexico, responsible for turning it into a driver of growth and profitability for NII Holdings. In December 2013, he became Executive VP of Business Development for NII Holdings Inc., and is currently President and Shareholder of Principal Standard Group.
Hamad Ibrahim, Expert Innovation and IT
DEMARS, Amman, Jordan
Hakan Karamanli , Chief Information Officer
Tam Faktoring, Istanbul, Turkey
Hakan Karamanli is CIO at Tam Faktoring, where he is also responsible for Credit and Collection functions. Prior to joining TAM in 2014, Karamanli was SVP of Garanti Bank responsible for system management. With 25 years experience in IT management, he has also served in various IT leadership positions. Karamanli honored by CIO 2015 award.
George Lin, Chief Information Officer
CallidusCloud, Dublin, California, USA
George Lin currently serves as the Chief Information Officer of CallidusCloud, the global leader in cloud based sales, marketing, learning and customer experience solutions. Previously, George was CIO of Dolby Laboratories, Advent Software, EMC Software Group, a Division of EMC and Documentum. George is a recipient of three industry awards.
Venkat Machaneni, Partner
E Center Inc., Newtown, Pennsylvania, United States
Tsang Wing Phang , Senior Assistant Director
State Courts Singapore, Singapore
Tsang Wing is a lead business excellence assessor in Singapore, and a passionate business process and organisational excellence specialist. He has more than a decade experience in the field of policy making and business excellence.
Diogo Rocha , CEO & Co-Founder
Erbon Software, Viana do Castelo, Portugal
"I am exceptionally distinguished with 16 years old as a first Microsoft Student Partner Junior in the World by Microsoft Corporation, helping university students learn about the technology of today and tomorrow and connect with other like-minded students. Currently, I founded my own company of development innovative software for hotel Management in Portugal and Brazil."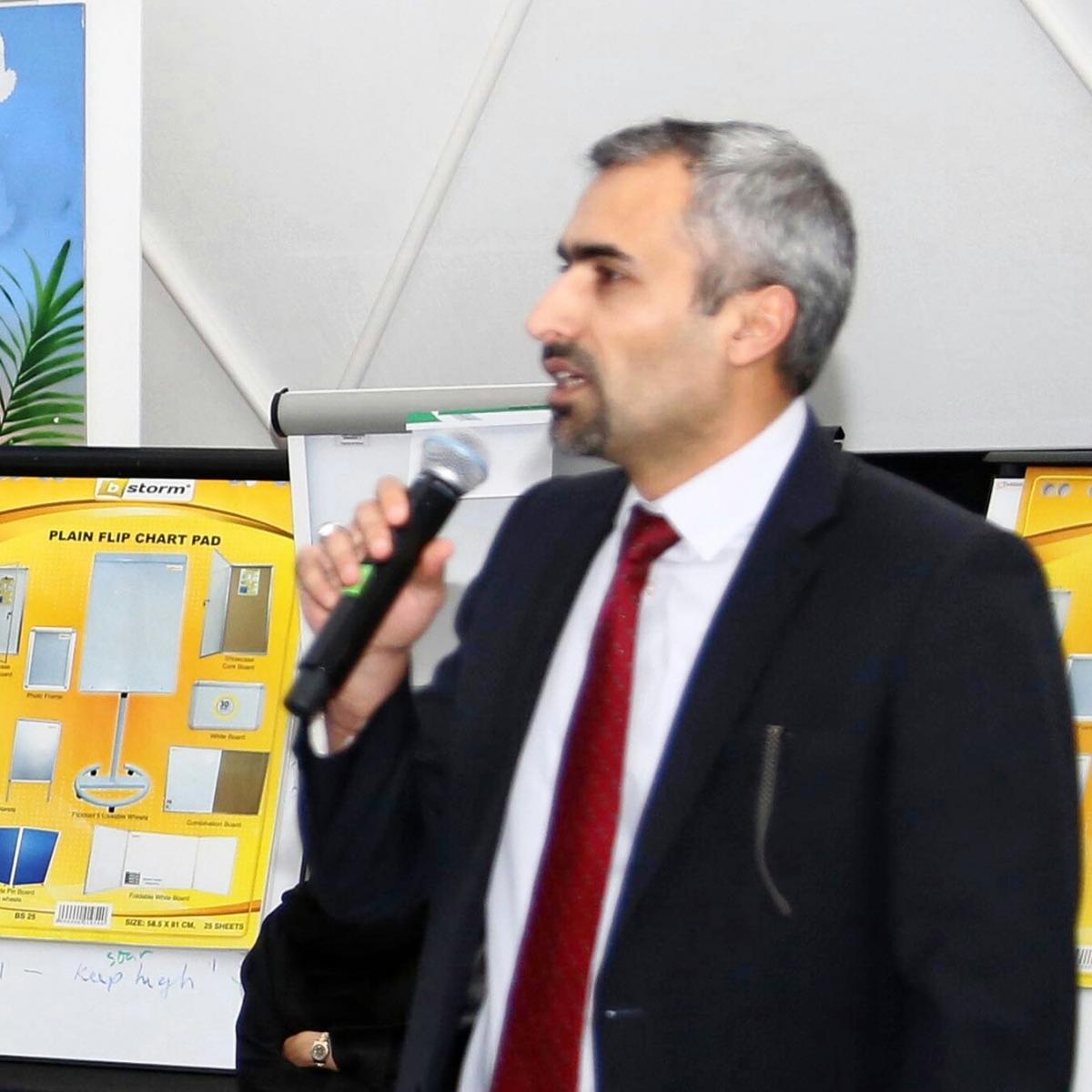 Modafar Shaker, Excellence Manager
Dubai Electricity & Water Authority, Dubai, United Arab Emirates
With over 13 years in ICT, Modafar has played key roles at different tech\managerial levels. He has a combination of knowledge and practical experience in academic research trends and methodologies. Currently, Modafar is contributing to Dubai's efforts toward people's happiness through the utilization of cutting-edge technology and disruptive innovations that provide smart services and enhance customer experience.
Baskar Sivaguru , Vice President - Delivery
Tech Mahindra Ltd, Pune, Maharashtra, India
Having 25 years of experience in Telecom IT OSS/BSS, performed various roles such as Transformational Leadership, Chief Architect, Strategic IT Consulting and Programme Management. Presently working in Tech Mahindra as Vice President, Delivery for Europe Region. Previously working as Head of Solution Design for Reliance Jio for 4G launch. Built a solution design practice of 400 design consultants in OSS/BSS. Managed the delivery and presales for Africa region.
Shoab Syed, Managing Director
Sovnex, Brampton, Ontario, Canada
Narayanan Trivandrum, Senior Vice President
Tech Mahindra Ltd., London, United Kingdom
Narayanan "TS" is a senior executive at Tech Mahindra, responsible for the company's Telco sector operations in Europe. He has nearly 30 years' experience in the communications industry, having worked with both the operator and Systems Integrator communities. He has held positions of responsibility in technology, delivery, M&A and business development.
Esra Turhan , Senior Vice President
Denizbank, İstanbul, Turkey
I was born in 1976 in İstanbul. I have entered to the contact centre life as an agent in Akbank in 2001. I've worked as a team leader, wfm planner, project and process designer. In 2012, I have started to work in Denizbank. I'm married and have got 2 children.