2018 Website & App Awards Categories Judging Committee
COMMITTEE CHAIR: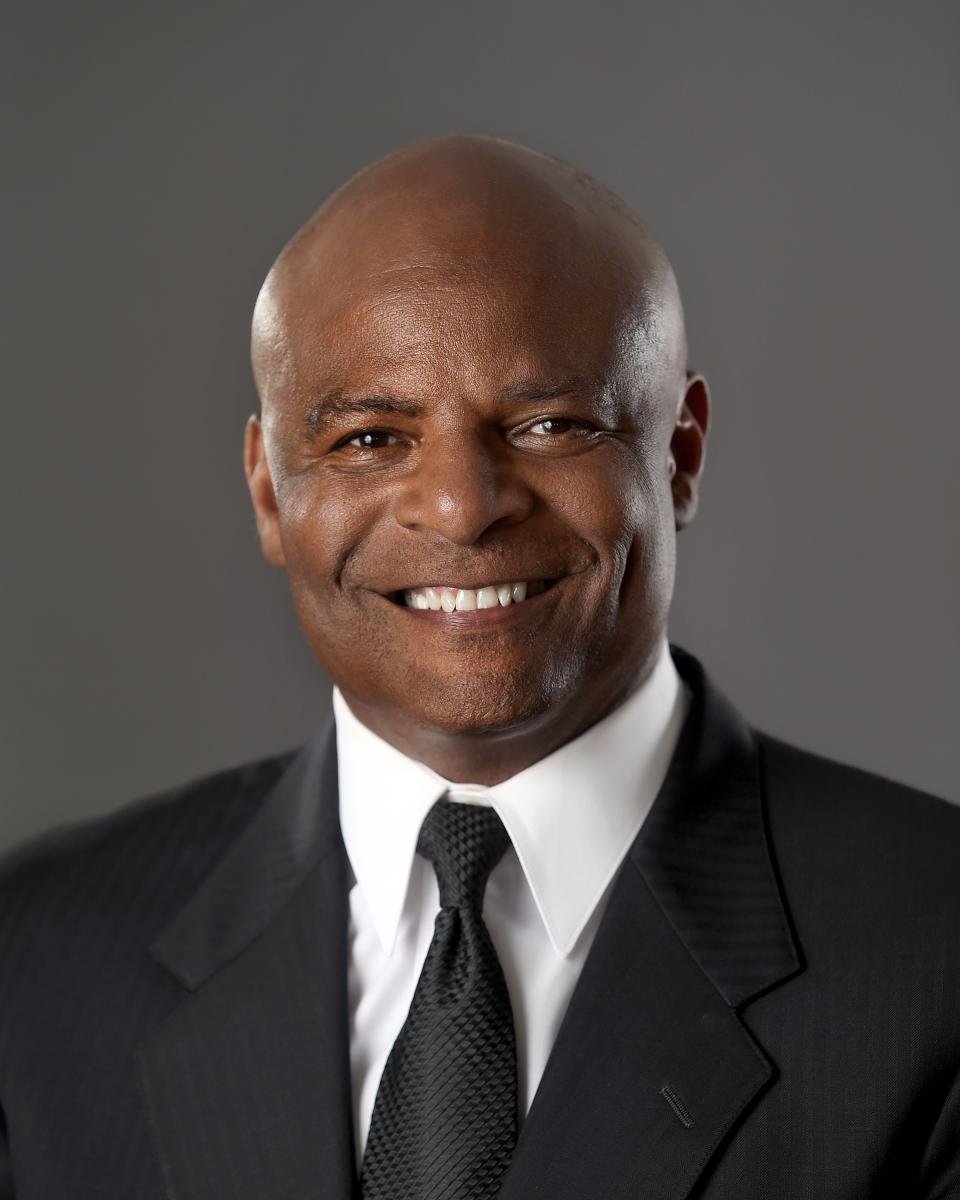 Warren Moon, President and Co-Founder
Sports 1 Marketing, Irvine, CA USA
Warren Moon, the Hall of Fame U.S. National Football League quarterback, is an exceptional competitor, mentor, and humanitarian. He is a man who leads by example, encourages others to excel, and readily gives 100 percent of himself to everything he's involved in. On and off the football field he has achieved great success due to his drive for perfection and his compassion for others. Warren was inducted into the Canadian Football Hall of Fame in September 2001 as a result of winning five championships in six years. Despite spending his first six professional seasons in the CFL, Warren ranked third all-time in NFL passing yardage racking up nearly 50,000 passing yards in 17 NFL seasons and fourth in touchdown passes thrown at the time of his retirement. The Tennessee Titans (formerly the Houston Oilers) retired his number in 2006. In his first year of eligibility, Warren was elected into the Pro Football Hall of Fame in 2006 becoming the first undrafted quarterback and the first African-American quarterback to be so honored. Currently, Warren sits on the Board of Directors for the Pro Football Hall of Fame and continues to be an active member.
   For the past 16 years, Warren has hosted an annual reception during the Pro Bowl benefiting St. Jude Children's Research Hospital, where he currently sits on the advisory board. Warren founded his own non-profit organization, The Crescent Moon Foundation, in 1989. It is now more active than ever and is dedicated to providing support for educational pursuits that will benefit children most in need who have displayed a commitment to their community, as well as other charitable causes. As part of the Crescent Moon Foundation's mission, Warren spent many years hosting an annual celebrity-bowling tournament, which raised funds for the Urban Youth Scholarship Fund. He also co-hosted many annual celebrity golf tournaments each year, raising over 3 million dollars to benefit the Children's Hospital of Seattle. He is a founding member of the Field Generals, an African-American QB Club dedicated to molding young African-American QB's into future leaders. Additionally, he served as an ambassador for the NFL promoting the game of football to young people worldwide. Warren supports the initiatives of Practice Like Pros by making sure to allocate time to sit on panels to spread awareness of the consequences of head injuries during youth football. This program works to change legislation in order to establish minimal contact in high school football practices, therefore, teaching them to "practice like pros."
   Currently, Warren is the color analyst for the Seattle Seahawks and has worked with TNT, DirecTV, CBS Westwood One Radio, FOX Sports, and as a specialist with the NFL for pre-season games. With ten years of experience as a partner at Leigh Steinberg Sports & Entertainment, Warren began Sports 1 Marketing in 2010 with David Meltzer, CEO at Leigh Steinberg. As the President and co-founder, Warren leads Sports 1 Marketing to maximize the value of its clients by cultivating unique and lucrative business opportunities for corporate brands, elite athletes, and strategic partners. The business is built on the foundation to make money, help a lot of people, and have a lot of fun.
   Warren told us: "Having been recognized by the Stevie Awards nationally and internationally last year for my company's Aggregated Marketing Platform, it is an honor to chair the judging for this year's best websites, mobile sites, and applications.  I'm excited to see how different companies are leveraging technology to consistently connect with their target markets and meet their marketing goals."
COMMITTEE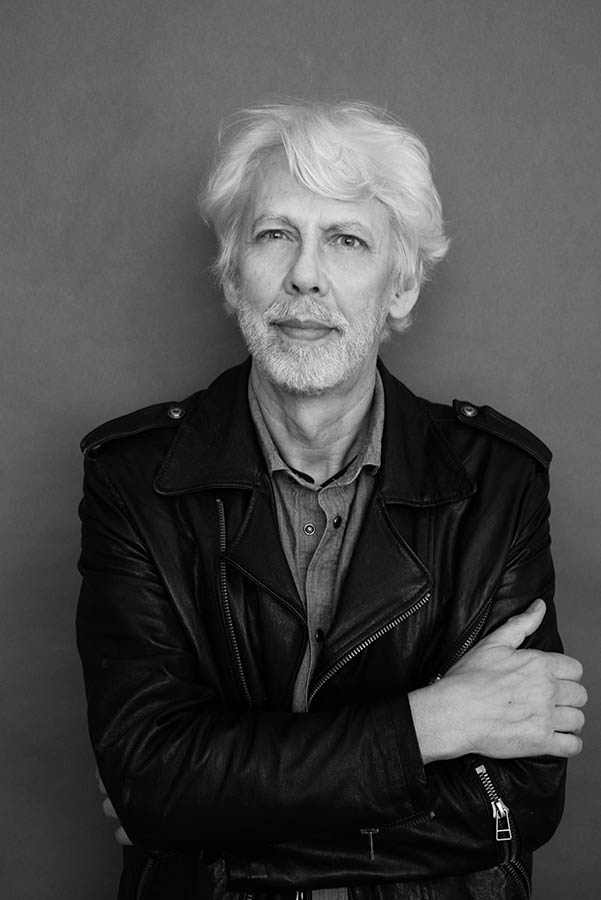 Tore Claesson, Creative Director
Tio Agency, Chengdu, China & New York, United States
Tore's background at agencies such as Ogilvy, based in Singapore, Tokyo, and Hong Kong in Asia, and Anderson & Lembke McCann based in Amsterdam in Europe, in addition to his many years in New York, means that TIO has a leader that knows the ins and out of cross-culture communication better than just about anybody on this small planet. "I think I've learned more from judging the Stevie Awards than from any book on creativity!" Tore has told us. Tore sees judging as an opportunity to peek into other professionals' brains. As he puts it: "To see how others have solved certain business and creative problems is invaluable. It's like a secret peek behind the curtain."
Ross Fastuca, Co-Founder
Travelport Locomote, Melbourne, Victoria, Australia
Ross is a technology expert and passionate problem solver. As CIO and Co-founder, he is the architect of the company's products, directing the technical strategy to revolutionise business travel.  In 2014, Ross along with his cousin David Fastuca developed a concept to transform the way organisations manage their travel. His keen eye for edgy innovations and his eagerness to constantly improve every aspect of the business has helped growth at a global level.  Ross leads the company strategy, where his enthusiasm lies in creating technical solutions that make business travel easier and more efficient. With a focus on solving complex problems with simple solutions, Ross has led the development team, ensuring every goal is achieved and boundaries are pushed.  Ross has won and been short-listed for technology awards such as SmartCompany Awards 2014 and ACTE 3 Under 33 Nomination.
Adam Gabrault, Global Digital Delivery Leader
State Street Global Advisors, Boston, Massachusetts, United States
Stella Guan, Senior Visual Design Lead
JPMorgan Chase & Co., New York, New York, United States
Stella Guan is an award-winning visual designer with experience spanning across multiple disciplines and industries. She is a winner of the 2017-2018 A' Design Award in Web and Web Design Category, 2018 American Web Design Award by GDUSA Magazine, 2018 CSS Design Awards and 2018 Summit Creative Awards. Stella is a proud member of the Academy of Interactive & Visual Arts and the International Association of Designers. She also served as a judge for the A' Design Award, CSS Design Awards, Communicator Awards, W3 Award, Creativity International Awards, MediaPost OMMA Awards, the Stevie Awards and the Folio: Eddie & Ozzie Awards.
Mete Gulec, Managing Director
Reklam5 Digital Agency, Istanbul, Turkey
Young Il Hong, Professor, Dept of Visual Information Design
Nam Seoul University, Seoul, Seoul, South Korea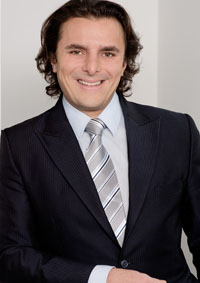 Senator, Gerald Hüsch, Inhaber / Geschäftsführer / CEO
Global Leadership School, Berlin, Germany
Gerald Huesch created an unparalleled leadership system how organizations shape outstanding leadership behavior. The results are unbelievable. Even world market leaders speak from collaborative efficiency improvements up to 85% and call it magic.  Next project: Synthesizing his system with the system HOW NASA BUILDS TEAMS.
Onur Incesu, Media Relations
Iziletisim, Istanbul, Turkey
Kyle Johnson, Principal/Creative Director
BlkMrkt. Cr8tiv Labs, Houston, Texas, United States
Dr. Rassel Kassem, Management Thinker & Author
Abu Dhabi Judicial Department (ADJD), Abu Dhabi, United Arab Emirates
Dr. Rassel holds a doctorate degree in business administration, he is a management thinker and author, he published in the recent years a number of books, academic research, and articles.
His professional experience is in government, semi-governmental and private institutions. Currently, He works in the field of institutional development in Abu Dhabi Judicial Department, he contributed as a lecturer at different universities and conferences. He is active in the field of business excellence, quality, and innovation. He is an advisor, team leader, examiner, and judge for a number of awards in several countries.
Umut Keçecioğlu, Mobile Product Owner
Yapı Kredi Bank, Kocaeli, Turkey
Umut Keçecioğlu is the manager of Mobile Services and Wearable Technologies at Yapı Kredi Bank. He has been working on banking sector since 2011, and he is currently responsible for Yapı Kredi's products and services on mobile platforms. He had various roles in several projects mainly focus on Mobile Banking, Mobile Payment, ATM, Customer Services and Direct Banking. Prior to joining Yapı Kredi, Umut worked at DenizBank as Mobile Banking and Cloud Banking Senior Associate and he also held Supervisor roles at Ata Holding and HSBC. He holds a MSc in Financial Forecasting and Investment from University of Glasgow and BA in Economics from Bilkent University, Ankara.
Georgy Manvelishvili, Digital Marketing Executive for Central Eastern Europe
Dyson LLC, Moscow, Russia       
I was born in Tbilisi, Georgia. Soon my family moved to Moscow where I grew up and started my career. I've been working in digital sphere since 2011 starting as a front-end developer in a startup company. Currently, I'm on my way of successful Digital Marketer career at Dyson where I started as content administrator. At Dyson I'm responsible for more than 10 European markets driving web sales via digital channels.
Dmitry Molodyk, Chief Sales Officer
Janus Worldwide, Moscow, Russia
Dmitry is Janus' longest serving employee and has played an integral role in shaping the operations infrastructure and day-to-day production. In 1999 Dmitry started working as a project manager and served in a variety of roles before accepting the top operations position.  Since 2008 Dmitry has managed all of Janus' global operating activities — monitoring production, overseeing vendor sourcing and relationships, and managing customer relationships.  Dmitry is a noted speaker and has shared his knowledge with peers at events such as Localization World, LISA and Tekom conferences.
J. Ashley Panter, Marketing Manager
University of Georgia SBDC, Athens, Georgia, United States
Ashley is the Marketing Manager at the University of Georgia Small Business Development Center. She assists the UGA SBDC with the management of both print and digital marketing initiatives, brand reputation and consistency, as well as the flow of organization messaging to both internal and external audiences. She also manage and maintain the statewide website and user experience. In addition, she work with faculty and professional staff with creative strategies for communicating with clients, prospects, stakeholders and partners. She received her B.A. Communications from Augusta State University and her M.A. Emerging Media from the University of Georgia.
Sergei Prokopenko, CEO
Storytelling Software, Taganrog, Rostov Region, Russia
Sergei is founder of Storytelling Software and the company's CEO since 2018. A former Distillery's Chief Information Officer, he has been a member of Distillery's technical staff since 2009. As CIO, Sergei provided leadership for the continued development of an innovative, robust, and secure information technology environment throughout the company. Prior to becoming CIO in 2015, he was one of Distillery's lead software developers, responsible for developing and maintaining IT solutions of varying scale. In 2007-2009 he was a software developer at Inostudio Solutions.
Christian Prosser, Senior Digital Marketing Specialist and Independent Consultant
Toshiba, Austin, Texas, United States
With a Master's degree in Business Administration from the State University of California at Fullerton, Christian Prosser has become a passionate digital marketing strategist.  Leveraging over ten years of experience in marketing communications, branding, graphic design, project management, and all areas digital, Christian has worked as an independent consultant for corporations and non-profit organizations in various industries.  She currently holds a role in Digital Marketing for two divisions at Toshiba as the resident expert in marketing automation.  Christian was the first applicant of the CIM certification to receive a perfect score, and was later featured at Impact 2013, a global marketing conference held by the Internet Marketing Association.  Throughout her career, Christian has received multiple awards for her outstanding performance and digital marketing contributions on corporate projects.  Today, she also serves her local and digital community as a young author and leader of a women's group.
Jessica Puchala, Marketing & Communications
State of Maryland, Annapolis, Maryland, United States
Puchala is an award-winning digital strategist, marketer, and former broadcast news reporter. Her marketing campaigns regularly reach millions of Americans.
Shailesh Rangari, Offensive Security Practice Lead
NVIDIA Corporation, Santa Clara, California, United States
Heidi Richards Mooney, Founder & CEO
Women in Ecommerce, Fort Lauderdale, Florida, United States
Heidi Richards Mooney is the Founder and CEO of the Women's ECommerce Association International (DBA Women in Ecommerce). She started Women in Ecommerce as a way to show professionals, women in business and women who are looking for ways to earn extra money how to capitalize on the WEB to promote their products and services.  With almost 30 years experience running several successful small businesses (both offline and online), Heidi understands the needs and challenges small businesses face, in particular those run by women. She has been studying ecommerce and social media for more than eight years and has been running two very successful ecommerce sites, sharing her knowledge of leadership, sales and marketing via teleconferences, webinars and in-person events.
Beata Rozek, Manager Corporate Affairs
Philip Morris Polska Distribution Sp. z o.o., Krakow, Poland
Devrim Ulusal, Group Medical Manager
GSK, Istanbul, Turkey
Experienced Group Medical Manager with a demonstrated history of working in the pharmaceuticals industry. Skilled in Pharmaceuticals, Medical Devices, Vaccines. Strong operations professional graduated from Hacettepe Üniversitesi.
 
Eunice Wong, Chief Growth Officer
Ketchum, Shanghai, China
Eunice has an extensive background of senior management roles in consumer brands, 4As agencies and media companies.  Her achievement had earned her the recognitions as Greater China Strategic Planner of the Year, Greater China Marketer of the Year, APAC Account Servicing of the Year and near 200 rmarketing awards.
Mimi Young, Co-founder and Managing Director
Behavior Design, New York, New York, United States
Mimi is a Co-Founder and Managing Director at Behavior. She is responsible for the overall success of agency/client relationship, as well as the company's strategy and operations. Mimi brings analytical and creative thinking to each project and considers her role to be that of an advocate for clients, ensuring their visions are met. Over her 20+ year career, Mimi has provided executive oversight and long-term relationship building for a range of high-profile clients such as: Cablevision, Closer To Truth, CNN, E*Trade, HBO, IAC/Interactive Corp, JPMorgan Chase, MasterCard, Moody's, the Museum of Modern Art, the Oprah Winfrey Network, PGi, S&P Global, the Solomon R. Guggenheim Museum, SunGard, UBS, Unilever and University of Michigan.  Mimi has been featured in Huffington Post's "Women In Business," in addition to publishing several articles in publications such as HOW magazine and Creative Boom on the subject of improving customer/user experiences through thoughtful content strategies. Mimi has participated in conferences such as the College Art Association where she spoke on "Designing for Virtual Engagement: Means, Modes, and Motivations" as part of a panel entitled "Curating Virtually: New Media and Digital Arts and Global Interventions." Mimi also recently received a SmartCEO's Brava Award for top female CEOs.