2017 Publication Awards Categories Judging Committee
COMMITTEE CHAIR: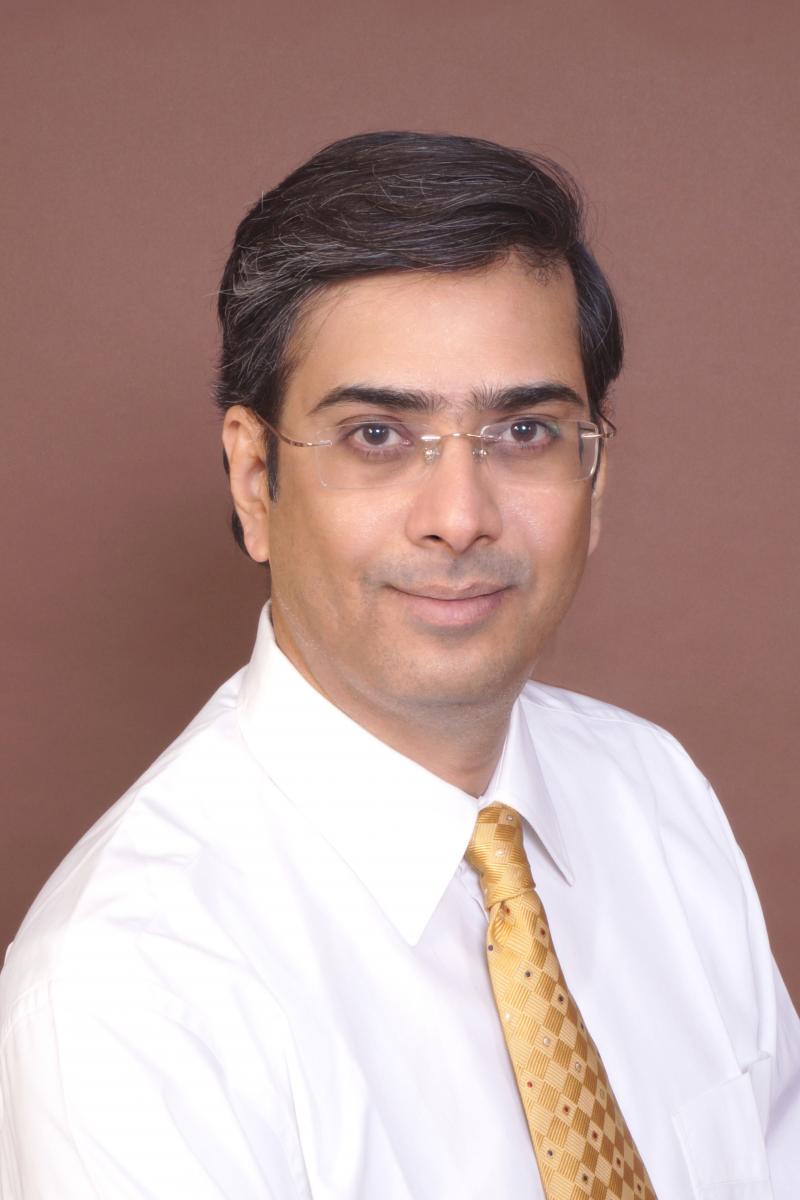 Sriram Bakthisaran, Founder & Group Chief Executive
Mercuri Group, Pune, Maharashtra, India
Having worked and travelled in over 60 countries, Sriram Bakthisaran has wide experience and knowledge of international markets, having travelled to some of the poorest regions of the world to sitting in some of the fanciest board rooms of global corporations. Sriram has been involved with the Mercuri Group's operations and management since 2009 and is a key member of the group strategy think tank. He is actively involved in the organization's growth and diversification, both in India and internationally. Mercuri today is a multinational conglomerate specializing in technology and marketing services, and is a well-established player in the areas of media, entertainment, and sports. With operations in the Americas, India, and the Caribbean, Mercuri today is rapidly expanding and spreading in to new territories.
For the past 25 years, Sriram has worked for Fortune 500 companies in strategy and planning, sales and marketing, business development, market research, operations, product launch and roll out, and brand building. He started out in technology, having studied Mechanical Egineering at university, and was instrumental in piloting many large projects in India for American companies.
Sriram is on the board of many organizations in the socio-economic domain, mentoring and helping them to realize their goals and objectives. He has also represented India in that most competitive of sports, Cricket, and actively mentors top sporting and entertainment talents.
COMMITTEE:
Kristen Argenio, Principal
Ideal Design Co. LLC, Baltimore, Maryland, USA
Kristen Argenio is an award-winning graphic designer based in Baltimore, MD, who specializes in helping nonprofit organizations to advance their missions online and in print.
James Austria, Senior Graphic Designer
DCI Group, Washington, DC, USA
James Austria is an award-winning Senior Graphic Designer at DCI Group. He brings to the firm more than five years of design and art direction experience, including creating and managing iconic social media campaigns, national print and digital advertisements, annual reports for Fortune 10 clients and illustrations for multiple video animations. James earned a Bachelor of Arts degree in design from Towson University. He enjoys spending his free time exploring the culture and music scene throughout Washington, D.C.
Mariah Bartz, Associated Designer
The Design Channel, Chevy Chase, Maryland, USA
Jane Bryant, Director
Spire Communications, Potomac Falls, Virginia, USA 
Jane Bryant oversees public relations and marketing for government and commercial organizations with Virginia-based Spire Communications. She has more than 20 years' experience and has worked as a trade journalist, corporate VP of marketing and with PR firms. Her PR acumen has led to major award wins, high-profile speaking placements, key interviews with sought-after media and prominent article placements in leading publications. Bryant received a Bachelor of Science in journalism from the University of Kansas, Lawrence, USA.
Lisa Catalone Castro, Founder and President
Catalone Design, Bethesda, Maryland, USA
Lisa's first step into the design world came during high school when she decided to try her hand at sign painting to earn summer cash. That experience started her down a path that led to a degree from the Rhode Island School of Design, to jobs with several leading design firms, and to founding Catalone Design in 1997. Lisa approaches each job with the same mindset: every client has a story to tell, and no two stories are alike. A creative thinker and team-builder with a talent for grasping a client's "big idea" or core concept, Lisa advises clients not to settle for the conventional when the unconventional will work better. She oversees the firm's operations and is involved in the creative process for every project. She is former adjunct professor at the Corcoran College of Art + Design and has served on the executive board of the Washington, D.C., chapter of AIGA.
Tore Claesson, Creative Director
Tio Agency, New York, New York, USA
Ambulating between the US and China. Been based in 6 countries. CD, art based. Key agencies include Ogilvy and A&L/McCann. Clients include IBM and Amex. 
Rachel Deutsch, Creative Director
The Design Channel, Chevy Chase, Maryland, USA
Kyle Fenton, Visual Designer
The Design Channel, Chevy Chase, Maryland, USA
Justine Hirshfeld, Art Director
Science News, Washington, DC, USA
Justine Hirshfeld is an Art Director at Science News magazine, an imprint at the Society for Science & The Public. She graduated with a B.A. in graphic design from American University. Before that, Justine was senior designer at Jessica Weber Design, a New York City-based design firm specializing in the nonprofit sector. With prior stints at Inc. and Prevention magazines, Justine enjoys many of the disciplines of the design world, including interior and product design as well as photography. In her spare time she is a volunteer with the Make-A-Wish Foundation.
Beáta Híves, Chief Operating Officer
Uniomedia Communications, Budapest, Hungary      
At Uniomedia we create stories. Stories that are fun and impactful. Stories that change the way people think and act. We believe in content.  With offices in Budapest, London and Slovenia we serve the biggest multinational clients such as Airbus, Coca Cola HBC, Heineken Hungary, Microsoft, NN, Sanofi, Telekom, Unilever and many others. We offer services in 14 countries in Central Europe.  In just the past 4 years Uniomedia has won 82 prestigious national and international awards, including the European Excellence Award in 2014, IPRA and PR News and has won the title "PR Agency of the year" in 2014, 2015 and 2016 in Hungary.   I am an experienced communication expert with a demonstrated history of working in the public relations and communications industry. Skilled in Marketing Management, Business Planning, Market Research, Management, Employee engagement and Employer brand building. Responsible for regional and multinational client at strategic level. Led Excellence Award winner campaign.
Kyle Johnson, Principal/Creative Director
BlkMrkt. Cr8tiv Labs, Houston, Texas, USA
As a creative director and marketing manager, Kyle helps clients understand complex ideas, motivates them to action, and cooperates with media outlets to carry out successful strategies. He is also the recipient of numerous international industry awards hosted by AVA, MarCom, Hermes, etc. Kyle is also a competent judge and had opportunities to utilize his passion for meaningful, quality design to give constructive criticism and appropriate advice where needed.
Anna Leithauser, Professional Lecturer, Graphic Design
American University, Washington, D.C., USA
Dana Masuda, Head of Employee Communications
NetApp, Sunnyvale, California, USA   
Dana is a break-out leader in Employee, Brand, and Marketing Communications. She is a fearless in the face of disruption and prides herself on successfully helping teams navigate the waters of change to achieve greater success.
   
Barbara H. Sahli, President & Creative Director
Chroma Design and Communications, Silver Spring, Maryland, USA
As the founder of Chroma Design and Communications, Barbara specializes in branding and marketing communications for local, national, and international organizations and shapes messaging and campaigns that effectively engage target audiences. With her team, she also creates digital and print communications that drive multi-million dollar capital campaigns for facilities, endowments, and programs, for major gift and annual giving efforts, and for donor stewardship. She served on the board of the Washington, DC Chapter of the American Institute of Graphic Arts and is a member of the Association of Fundraising Professionals. She is known for her unwavering sense of curiosity.
Sylvia Slezak, Director of Marketing & Social Media
CityOf.com, Corpus Christi, Texas, USA
Howard Smith, Principal
Beth Singer Design, Arlington, Virginia, USA
Howard is a dynamic, creative and experienced leader with a 30-year history of success in creating and implementing strategically targeted communications campaigns for a wide range of clients. He is a 2003 graduate of Harvard Business School's "Business Perspective for Design Leaders" program, and studied under legendary designer Milton Glaser at the School of Visual Arts in New York. He holds a BFA from Penn State University.
Joe Thoma, President & CEO
Awareness Campaign, Inc., Orlando, Florida, USA
Joe Thoma is Director at Awareness Campaign Group, Business Management. He has thirty-five years experience in Integrated Marketing Communications, and is always learning something new.
Genevieve Wilkins, Managing Director
DCI Group, Washington, DC, USA
Genevieve Wilkins brings more than 15 years of award winning art direction and design experience to DCI Group. In her role as Managing Director of Creative Services she provides art and design direction for strategic, multi-platform communication offerings. Genevieve also provides leadership to a multi-talented team of design and video professionals at DCI Group.  Prior to joining DCI Group in 2009, Genevieve was senior art director at several of the top Madison Avenue agencies in New York City, New York, such as Ogilvy & Mather and Grey Advertising. Genevieve also enjoyed success on the corporate side of design. She worked within the coveted marketing segment of the global commercial real estate titan Cushman & Wakefield where she was honored with the C&W Employee Contribution Award; C&W Project of the Year Award; and the C&W Marketing Initiative Program Award.  Genevieve is a graduate of the School of Visual Arts in New York. She lives with her spouse in Washington, D.C. and contributes time to cultivating the arts and music scene in her community.
Ge Yu, Senior Executive Producer
DCI Group, Washington, DC, USA
"A citizen of the world", "a renaissance man", "a man passed up by Dos Equis ads for being too interesting" are all words that Ge says that people have used to describe him. Here is what we do know about him. He was born in northeastern China and grew up on the tropical island of Hainan. He studied in London, Aberystwyth and Washington DC, graduated top of his classes from some of the best International Relations schools in the world. In the meantime, he is an Apple certified video editor, a book author and a TV news pundit. He works at one of the largest private public affairs firms in America, where he described his job function as "helping people deal with governments". He was (probably) the first ever Chinese in history to join a British cricket team. He busked in the London underground with his Erhu (an old Chinese music instrument), because his landlord banned him from practicing at home. In his spare time, he enjoys fishing, cooking, gardening, carpentry, teaching philosophy to kids way too young to understand him and epicly taking down Internet trolls and bullies.