Website & App Awards Judging Committee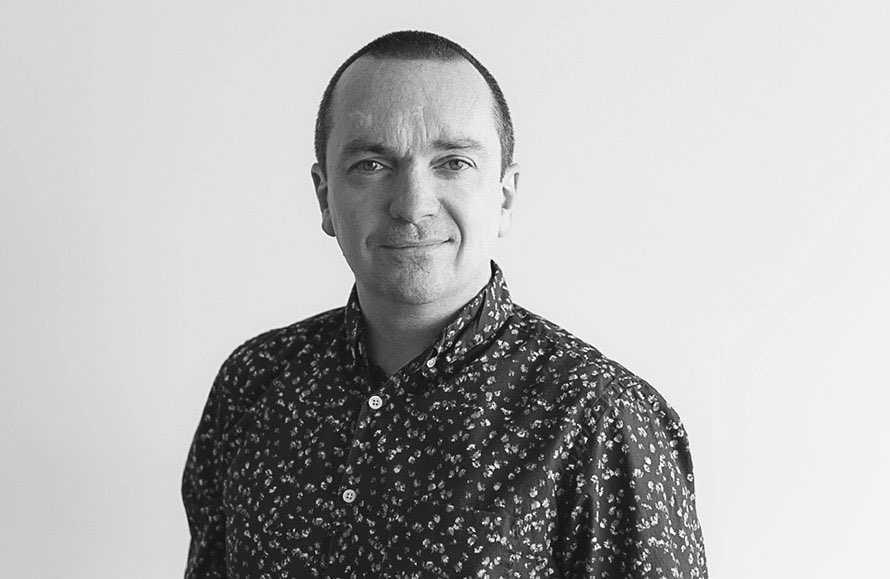 Chair:                                                           
Conor Brady, Chief Creative Officer
Critical Mass, New York, New York, USA
Conor Brady, a renowned creative leader, is a passionate believer in the power of design craft, great storytelling, and experience design. For Conor, these are core approaches to solving clients' business problems. In his role as Chief Creative Officer at Critical Mass, he oversees all the agency's work and drives creative excellence on a global scale. Conor has nearly a decade of experience as a chief creative officer at Critical Mass, Huge and Organic. Throughout his career, he has worked with many of the world's largest and most admired brands, a few of which include Apple, BMW, Lexus, Nike, Pepsi, Audi, Hilton, Jeep, Citi, and Samsung. His work has won awards across the globe from Cannes to London to Asia. He is also a regular member of some of the industry's most respected award juries, having served as a judge on the Design Jury at Cannes (twice), The Andy's, the D&AD awards and the Webby's.
Born in Belfast, he began his career by helping create the first 100 book covers for Vintage Paperbacks at Random House in London and then moved into the music industry as a creative director at Universal Music/Polygram, designing record covers.
Committee:
Scott Cohen, Managing Partner
BigR.io, Concord, Massachusetts, USA
Scott brings his passion for the cutting edge to BigR.io, an Artificial Intelligence lab that builds custom machine learning applications. With some of the world's leading data scientists and engineers, BigR.io is pushing the envelope of innovation. Scott started his technology career as a pioneer in the wireless industry, having created one of the first systems able to send and receive images and data from mobile devices. This system grew into an interoperability platform for seamless cross-domain data exchange for civilian and defense agencies, healthcare, and private sector stakeholders. The system was one of the first to use machine reasoning to handle structural and semantic translation between disparate data sources, bringing context to intelligence for situational awareness.
Anna Iurchenko, Product Designer
Stanfy, San Francisco, California, USA
Anna leads the design practice at Stanfy, a San Francisco-based software development firm. She is focused on helping companies create new experiences rooted in a deep understanding of user needs, behaviors, and desires.
Kyle Johnson, Creative Director
BlkMrkt. Cr8tiv Labs, Houston, Texas, USA
As a creative director and marketing manager, Kyle helps clients understand complex ideas, motivates them to action, and cooperates with media outlets to carry out successful strategies. In addition, he also serves as a competent competition judge and is the recipient of numerous international design industry awards.
Hardik Joshi, Lead/Senior Software Engineer
State of Oregon, Wilsonville, Oregon, USA
Hardik Joshi is a highly experienced IT professional currently working in different roles including Lead Full-Stack Software Developer, Release Lead and Freelance Software Architect with more than 7 years of experience in the IT corporate world. He has held senior positions while consulting several Fortune 500 clients in implementing IT projects. Hardik has extensive experience in different domains including Data Center, Financial ontology, Shipment services, SNAP and EBT card system, General ledger and Expertise in Retirement System.
Mike Kindle, VP Information Technology
Encompass Health, Birmingham, Alabama, USA
Mike is Vice President of Information Technology at Encompass Health Corporation.  His involvement in healthcare has covered the spectrum across the acute, post-acute and research space.
 
Jimmy Landaburu, Creative Director
Creacional / AAG, Guayaquil, Guayas, Ecuador
Through his career, he's had the opportunity of working in some of Ecuador's top agencies such as Maruri Grey, Norlop JWT, Lowe, and Y&R. Always aware of the need to acquire different perspectives to expand his knowledge about the advertising industry he worked as an intern in top agencies Agulla & Baccetti, Y&R (Argentina) and Grey Brasil. Jimmy's creative portfolio includes some recognition and awards in both national and international festivals, such as New York Festivals, El Ojo de Iberoamerica, Condor de Oro, Festival del Caribe, Diario El Comercio, among others. Has had several publications of his work and interviews in diverse advertising and design sites like Latin spots, Abduzeedo and Fubiz Recently in 2016 he had the honor of being invited by The One Club to participate as a Mentor on the Creative Bootcamp New York hosted by Wunderman & Creative Bootcamp London hosted by Wieden + Kennedy, and chosen to be part of preliminary jurys on Adstars Festival in Korea. As also it represents Jury in FEPI Festival Independiente de Publicidad. This year Jimmy was confirmed like Grand Jury on New York Festivals year in a row, Chief Jury on Luxury advertising Awards, Grand jury on Muse Awards, Jury on American Business Awards, Jury on Lisbon Health Awards, Jury on Wina Independent Awards, Mentor & Jury on Adobe Design Awards and Preliminary Jury on Cresta International Awards in New York. At the present time, he works as a Senior Creative Art Director in Creational AAG, Online Academic 3D teacher in Crehana creativity school, Academic Mentor on Bendita carpeta Argentina.
Frank Laudo, Global Creative Director
FIS, Dallas, Texas, USA
Frank Laudo is an International award-winning Creative Director, creative leader with 35 years of innovation and success in brand building and bottom-line results through general, direct, digital and experiential marketing.
Jonathan Levey, Senior Digital Marketing Manager
Flexjet, Cleveland, Ohio, USA
Jonathan Levey is the Senior Digital Marketing Manager for Flexjet. The company is a leader in the private aviation industry. He directs all aspects of digital marketing and is responsible for generating marketing leads for Flexjet.
Ashley Mayhew, Manager, Change Management and Communications
TD Bank Group, Toronto, Ontario, Canada
After graduating with a Masters of Industrial Relations and Human Resources from the University of Toronto, Ashley's professional experience has spanned small tech-start up (B2B) to one of the largest banks in North America.  With this diverse range of experience,  Ashley has become a leader in  Employer Brand.  As a Manager of  Change Management and Communications  in Digital Channels at TD Bank Group, she consults leadership in building employee experience strategy, while fostering an engaging culture through effective communications. Specializing in online branding, marketing and social media strategy, Ashley is passionate about developing company brands through ambassadorship and employee storytelling.
Vijay Pandey, Director of Technology
Intueor Consulting, Inc., Irvine, California, USA
Technology Leader with responsibility for shaping Intueor's technology products, solutions and services to in a way that maximizes business value for Intueor clients; responsible for IP creation, customer engagement with new product ideas, product sales, competency and capacity building specializing in the areas of Enterprise Architecture, Technical Architecture, Business Architecture, Application Architecture, SOA, JEE/Java, Security, Modeling and Performance Engineering.
Sergei Prokopenko, CEO
Storytelling Software, Taganrog, Rostov Region, Russia
Sergei is founder of Storytelling Software and the company's CEO since 2018. A former Distillery's Chief Information Officer, he has been a member of Distillery's technical staff since 2009. As CIO, Sergei provided leadership for the continued development of an innovative, robust, and secure information technology environment throughout the company. Prior to becoming CIO in 2015, he was one of Distillery's lead software developers, responsible for developing and maintaining IT solutions of varying scale. In 2007-2009 he was a software developer at Inostudio Solutions.
Sean Shahrokhi, IT Project Manager
ViaSat, San Diego, California, USA
Sean is a business leader that loves to give back to the community. With an extensive background in project and product management his passion for business and technology have helped play a vital role in his success as a business leader and as an active member of the technology community.

 
Kellie Sirna, Principal
Studio 11 Design, Dallas, Texas, USA
Kellie Sirna, principal of Studio 11 Design with 15 years in the hospitality design industry. Heading business development for Studio 11 and launched new services to differentiate the firm from competitors: Brand Society, brand identity component, and Lou Verne by Studio 11 Design, in-house team specializing in art installations.
 
Sylvia Slezak, Digital Marketing & Social Media Director
CityOf.com, Corpus Christi, Texas, USA
Specializing in digital marketing, social media and branding, Sylvia is a published author with vast knowledge in various industries, who thoroughly enjoys being a member of the Stevie Awards judging committee.
 
Mahiette Tarrago, Media Design Professor | Award-Winning Brand Strategist
Lone Star College System, The Woodlands, Texas, USA
Award winning senior brand media designer, strategist and educator selected as Woman of the Year in advertising, marketing and public relations. Master Degree of Fine Arts in Media Design; graduated as Valedictorian with a 4.0 GPA. Passionate about using strategic thinking to bring concepts to life. Expert in a wide range of areas including print, web, broadcast media and user interactive tools to create compelling brand experiences.
Carmen Yazejian, Boss Lady
Network9, New York, New York, USA
Business owners hire me because their reputation sucks and they are losing revenue. Most of them are using the spaghetti-against-the-wall strategy.