Marketing Judging Committee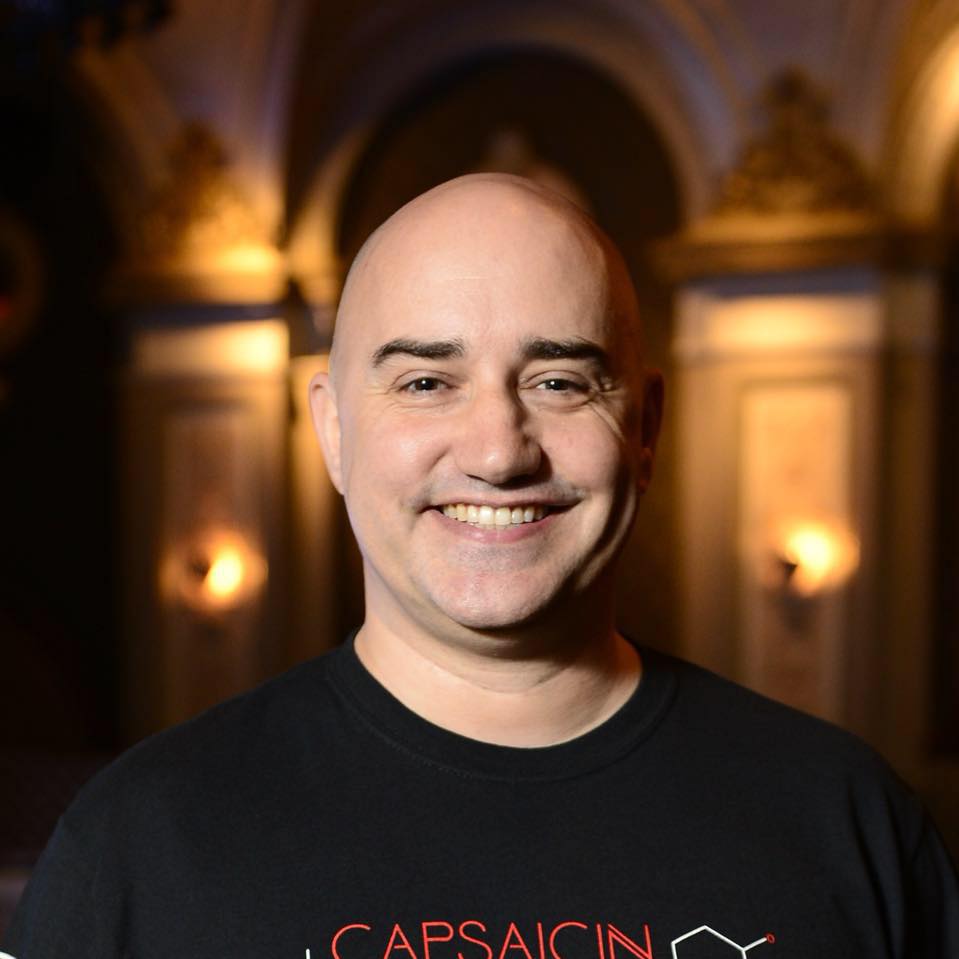 Chair:                                                           
Chris Hook, Senior Director, Global Product Marketing
AMD, Santa Clara, California, USA
Chris Hook is a creative, driven marketing executive with 20 years' experience directing game-changing marketing and PR strategies, launches, and campaigns for a variety of Fortune 500 technology and consumer goods companies. While with AMD's Radeon Technologies Group, Hook devised a momentum strategy that led to the first market share gains in 4 years, six consecutive quarters of successive double-digit revenue growth, and Radeon's highest revenue quarter ever in Q3 2017.  
A five-time Gold Stevie Award winner and a Grand Stevie winner, Chris Hook is known for developing and executing shrewd programs and building energized, upbeat, and impactful marketing teams that foster entrepreneurial spirit.
Committee:
Pam Abrahamsson, Executive Public Relations Strategy
Share on Purpose, Portland, Oregon, USA
Stephanie Arvai, Director, Digital Marketing
Pacific Life, Newport Beach, California, USA
Kathy Brant, Senior Director, Product Marketing
NWEA, Portland, Oregon, USA
Professional marketing and product management professional with deep expertise in the education industry. Strong knowledge of business models and issues relevant to launching and scaling a business in the education market.
Reid Carr, CEO
Red Door Interactive, San Diego, California, USA
Reid Carr is the Founder and CEO of Red Door Interactive, a 16-year-old fiercely independent and rapidly growing agency helping to transform the marketing for some of the most interesting brands in the world. Current clients include WD-40, Titleist, Gogo, Bosch, Thermador, ASICS, Shea Homes, Centurylink, and more. Reid serves on the boards of the United Way of San Diego County, Voice of San Diego, and the University of Oregon Alumni Association.
Lee Caswell, Vice President Storage Products
Vmware, Palo Alto, California, USA
Lee Caswell joined VMware in 2016 and has extensive experience in executive leadership within the storage, flash and hyper-convergence markets. Lee holds a bachelor of arts degree in economics from Carleton College and a master of business administration degree from Dartmouth College.
Himavan Dahiya, CDM (Trade Marketing & Distribution)
ITC Ltd, Kolkata, West Bengal, India
A results-oriented new age Marketing Professional with over 11 years of progressive industry and cross-category experience in Sales, Marketing and Strategic Brand Management having nurtured Mass, Mid Market & Luxury Brands, Himavan Singh Dahiya has handled leadership assignments in the automotive, personal care & wellness, tobacco and stationery industries, working with such major players as Tata Motors in the Automotive and ITC Limited in the FMCG space in India. His flair for consumer-insight-driven innovation in marketing has helped him garner global, regional and industry recognition for Marketing Excellence having created class-leading products, successful branding strategies and integrated marketing and consumer outreach programs, both direct-to-consumer and direct-to-professionals, that have helped build business and brand value. Himavan has a demonstrated record of achievement in conceiving and implementing ideas that fuel marketplace presence and drive revenue. A leader, coach and mentor to Young Leaders, he is customer-obsessed and extremely passionate about building high performance brands, teams and businesses.  Himavan has a Masters from IMT Ghaziabad and is an alumnus of Delhi University & Modern School New Delhi.
Jennifer Deare, CEO
D3 NYC, New York, New York, USA
Jennifer Deare has spent over 25 years running Deare Marketing and D3 NYC, both marketing communications agencies serving major brands including American Express, JET.com, SiriusXM, DIRECTV, Time Inc. and The Macallan.  Her accomplishments include launching the first hybrid personal/small business credit card, the launch of JET.com into the market to compete with Amazon and introductions of "light and dry beers" into the United States.
Read deButts, President
OTM Partners LLC, Arlington, Virginia, USA   
Sarah Dudley, Content Director, Watson IoT
IBM, Burlington, Massachusetts, USA
Sarah Dudley is currently a Content Marketing Director at IBM for the Watson IoT division. In the past, she has held roles spanning content marking, executive & strategic communications, market research, social media strategy, demand generation, event planning, and supply chain operations across organizations of all sizes in a range of industries. Named a Top 15 Millennial Marketing Influencer by LinkedIn, she is also featured regularly in industry articles, podcasts and twitter chats on topics such as blogging, social media, entrepreneurship, millennials, and personal branding.
Sandra Eichner, Creative Director/Writer
Independent, San Diego, California, USA
Crystal Fischer, Vice President Marketing and Communications
Enquiron, Boston, Massachusetts, USA
Derek Gerry, Director, Strategic Accounts
C-4 Analytics, Saugus, Massachusetts, USA
Derek Gerry has helped to shepherd C-4 Analytics through its explosive growth since 2010. As Director of Special Accounts, he is shaping standards for digital success across multiple industries.

 
Mary Ann Henker, President
The Henker Group, Easton, Maryland, USA
Dan Lawrence, Director Of Marketing
Simutech Multimedia Inc., Ottawa, Ontario, Canada
Dan brings over 9 years of experience in marketing, communications and technology. As Director of Marketing at Simutech Multimedia, he is responsible for marketing, communications and building awareness for the Simutech Multimedia brand. His previous roles include managing marketing & communications for several leading Canadian startups and technology companies.
AKM Moinul Islam Moin, GM-Business Operation (Business Head)
PRAN-RFL Group, Dhaka, Bangladesh
Globally Recognized Award Winning Business Professional with 16 years in FMCG industry at the area of Brand Management, Integrated Marketing Communications, Leadership, Marketing Strategy, Business Operations, Sales & General Management in FMCG. "Global Marketing Leader"​- awarded by World Marketing Congress(WMC) in 2014 as 100 most talented Global Marketing Leaders. Was an Advisory Council member of CMO-Asia's World Brand Congress for 2014 & 2015.
Josh Moody, Director of R&D
97th Floor, Lehi, Utah, USA
Josh is a marketing specialist with a background in SEO and content marketing and has led award-winning campaigns for major brands including Salesforce, Dr Axe, and Discover. He was recently named as Utah Business Magazine's "Top 20 in Their 20s." and is currently the director of R&D at 97th Floor.
Thomas Moor, Global Director, Strategic Planning
Sartomer, Business Unit of Arkema, Exton, Pennsylvania, USA
Tom directs strategy and finance for Sartomer, a global manufacturer of specialty resins and a part of the Arkema Group. In business, he is always looking for good ideas. He is continually fascinated by the inspiring stories and lessons that are in each award submission.
 
Linda Passante, CEO/Consultant
Working On The Next Venture, Manhattan, New York, USA
Rosaline Raj, Senior Marketing Manager
ServiceNow, Santa Clara, California, USA
Rosaline is an integrated digital marketing professional based in Silicon Valley. She helps brands create valuable content experiences for customers. She's also passionate about empowering women through mentorship, entrepreneurship and communications. On weekends, she can be found trekking the Bay Area for the best food & travel experiences.
Susan Saurage-Altenloh, President & Chief Insights Officer
Saurage, Houston, Texas, USA
Susanna Tarrant, Digital Marketing Manager
Marketing CoPilot, Toronto, Ontario, Canada       
Didi Yunginger, Principal
Lumin Communications, Easton, Pennsylvania, USA