Management Awards Judging Committee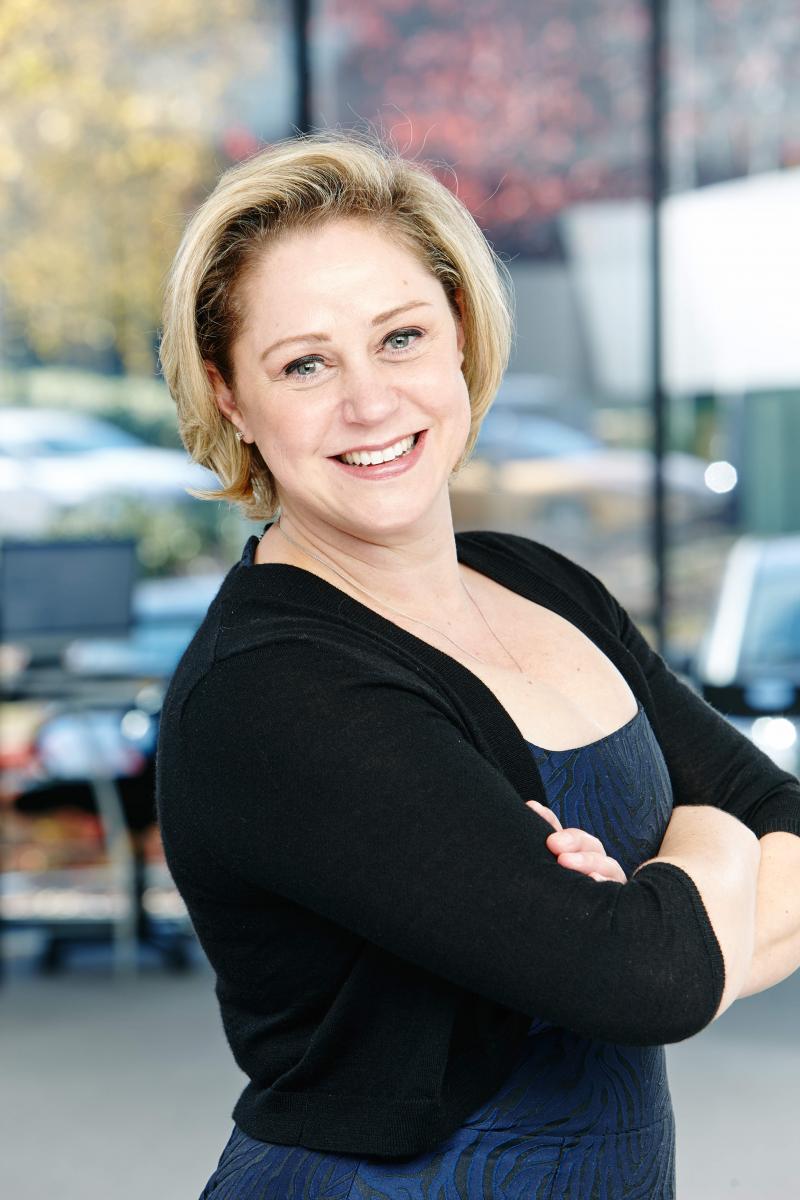 Chair:                                                           
Jeanne Travis, President
Industrial Security Integrators, LLC, Herndon, Virginia, USA
Jeanne A. Travis is President of Industrial Security Integrators, LLC (IsI), joining them in 2010.  She is responsible for creating, communicating, and implementing IsI's vision, mission, and overall direction.  Jeanne guides the direction on a level that includes and ensures that every employee is a part of something bigger than their role, and that their role is strategically important.
With the participation of the Executive Management Team, Jeanne works interactively to make sure that the decisions and direction IsI needs are well thought out and timely.  She inspires the Team to explore ideas and direction for IsI to formulate the Strategic Plan that guides the direction of the business. 
Jeanne represents the organization in civic and professional association responsibilities and activities in the local community, the state, and at the national level.  She tells us: "I am honored to participate in this award program that celebrates such great individuals and companies in a variety of areas.  These Awards offer a cost-effective opportunity to recognize the accomplishments of people through their profession, growth, service, product, and/or charity. They recognize influences, brands, and non-profits that have made a positive impact within their respective communities and across the globe."
"I truly enjoyed judging this year's Stevie Awards for Management & Entrepreneurship.  It gave me inspiration on how I can improve my own Company, and a positive attitude towards my Team and culture."
Committee:
Lisa Abeyta, Founder/CEO
APPCityLife, Inc., Albuquerque, New Mexico, USA
Lisa is Founder and CEO of APPCityLife and Cofounder of Hautepreneurs. In 20017, she was named the 7th most influential voice globally on government technology. Her company, APPCityLife, has been named a top 100 Civic Tech Company for 2016, 2017 and 2018 and was a winner of the 2017 Smart Cities Innovation Showcase and the 2017 New Mexico Innovation award. Lisa serves on the Congressional Small Business Advisory Council to Congresswoman Michell Lujan Grisham and also serves in leadership for the City Alive Economic Mobility Initiative. She is a former recipient of the New Mexico Women of Influence and New Mexico Technology Council's Women in Tech awards and is a columnist for Inc. Magazine. She is a frequent speaker on the issues of government, technology and women in leadership.
Vishal Bhatia, Co-founder & EVP, Community & Business Development
OfficialCOMMUNITY Corporation (OCC), Toronto, Ontario, Canada
Vishal founded OCC – an industry-shaping media company with multinational operations and clients such as Elton John, Sam Smith among other renowned artists. He has worked at the Wharton School where he helped reshape the MBA experience and instructed in its executive program. His career has spanned military, sports, media, tech, government and academia. He has co-authored the book Committed Teams, and is also an IFC-certified executive/life coach.
Jarie Bolander, COO
Lab Sensor Solutions, Redwood City, California, USA
Jarie is an engineering by training and an entrepreneur by nature with 20 years of bringing an entrepreneur. He has formed or been part of 6 startups in various management roles. He has an MBA and a BSEE. He is an author and his latest book is The Entrepreneur Ethos.
 
Florence Britton, Director
Rainbow Care Solutions, Redditch, Worcestershire, United Kingdom
An experienced Director with a demonstrated history of working in the hospital & health care industry, Florence is skilled in business planning, customer service, coaching, business development, and strategic planning. She is a strong professional and is studying for a Master's Degree in Business Administration (MBA) at the University of Birmingham.
Dr. Kevin Chen, Ph.D., CMC, President & CEO
Business Methods Corporation, Randolph, New Jersey, USA
Stephen Childs, Vice President, Global Human Resources
Panasonic Automotive, Peachtree City, Georgia, USA
Stephen Childs is Vice President-Global HR for Panasonic Automotive. He won numerous awards including the 2013 SHRM Atlanta Pegasus Award, The 2016 American Business Bronze Award for HR Executive of the Year and his team won 2016 American Business Gold Award for HR Department and HR Team of the Year.
Ahmed Rauf Essa, Co-Founder
Telemart, Karachi, Sindh, Pakistan
Ahmed Rauf Essa is the person behind one of the biggest Online Company of Pakistan's. He started off single-handedly and now has a team of 100 plus like-minded​d people. He has won 5 Global Awards and one Brand Of The Year Award which is the highest award for any company in Pakistan. Through his vision and leadershi, ​ Telemart has acheived great success and is growing everyday.​
Phil Groman, Product Manager
Fastly, San Francisco, California, USA
Phil Groman is a Product Manager at Fastly, an edge cloud platform that provides content distribution, security and scale to some of the world's most popular online businesses. He formerly built a live video platform at NBC News and once drove a Ford Fiesta from London to Mongolia.
Melody Haller, Principal
Joule Strategic Communications, Mount Hamilton, California, USA
Haller founded San Francisco-based, Antenna Group Inc. in 1993, grew it to a mid-size firm specialized in emerging technology, then successfully exited in 2010. An angel investor in 18 companies, she now focuses on helping to develop business plans and fundraising programs.
Alison Higgins-Miller, CEO
Lightray Insights Pty Ltd, Sydney, New South Wales, Australia

Syeda Amna Nasir Jamal, CEO
SAN Enterprises, Karachi, Sindh, Pakistan
She is an entrepreneur, law practitioner, freelance writer and consultant for various reputed businesses.She is proprietor of SAN Enterprises,a trading company.She is the founder and head of the Tavvun Welfare Association and Institute for Policy Studies, Research and Human Development in Pakistan. She runs programs of free education for underprivileged children.
KM Johnson Davis, CEO & Founder
KM Johnson International, Frisco, Texas, USA
KM Johnson Davis, your Visionary Leader™, is the CEO & Founder of KM Johnson International, which is a Coaching & Consulting Firm that specializes in teaching Entrepreneurs and Business Leaders how to do Life, Business, and Faith By Design™. She is an internationally known motivational speaker, consultant, author, minister & entrepreneur. She has served as an Officer in the US Army, been the Business Operations Manager for a Fortune 500 Company, and ran two successful businesses along with her ministry.  Previously KM hosted the live radio talk show "Faith By Design", which was produced by KM Johnson International Ministries and aired weekly on Christian talk radio station 100.7FM The Word. KM is a Contributing Writer for Arianna Huffington's Thrive Global and the author of "Knowing the Struggle Is Over" and "It Starts with You!" (Fall 2018). Currently, KM travels Nationally and Internationally conducting seminars, talks and trainings on Leadership, Success, Vision, Purpose & Personal Growth.
Tara Jones, Vice President, Operations
Effex Management Solutions, Kingwood, Texas, USA
Dani Kahn, Owner/Consultant
Corporate Tails, Bothell, Washington, USA
Lura Lee, CEO
L2 Ideas, Del Mar, California, USA
I am a small business owner, an executive strategist and program manager with narrative expertise and over 20 years of leadership of large-scale corporate initiatives and organizational change management.
Lindsay Nahmiache, Co-founder/Partner
Jive PR & Digital, Santa Monica, California, United States
Max Nikolaev, Product Champion - Stimulation Technologies
Schlumberger, Houston, Texas, USA
As the Global Product Champion for Well Services Chemistry, Max Nikolaev manages new product development and marketing efforts for one of the Fortune 500 companies - Schlumberger, driving the value of better chemistry in the oilfield market on a national and global level. Recognized as a subject matter expert in pressure pumping services, Max possesses extensive experience with domestic and international supply chain management, new chemistry and business development.
Guy Perry, President, CEO & Founder
Salt Lake Running Company, Salt Lake City, Utah, USA
Matthew Toren, Co-founder
YoungEntrepreneur.com, Pheonix, Arizona, USA
Anyck Turgeon, C-BISO/CIO
IBM, Austin, Texas, USA