Corporate Communications, Investor Relations and Public Relations Awards Judging Committee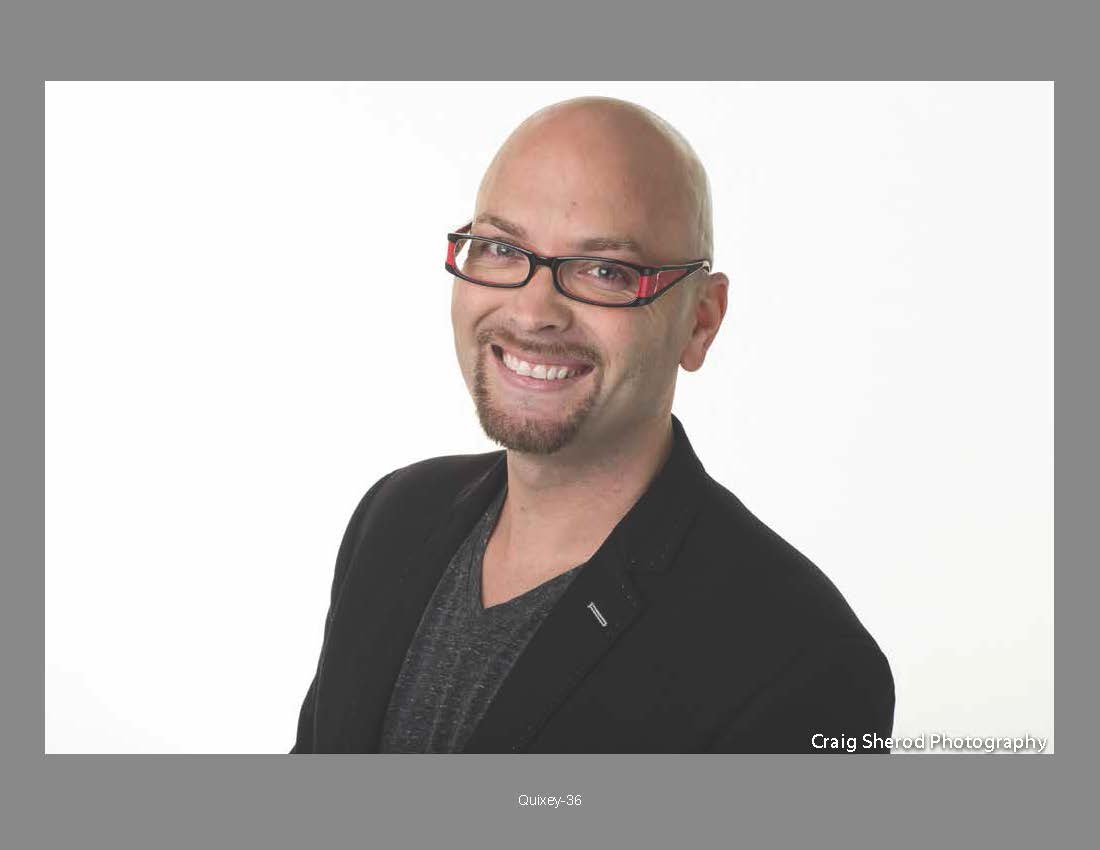 Chair:
Scott Samson, Founder & CEO
SamsonPR, San Francisco, California, USA
Scott is a strategic advisor to startups and specializes in acceleration and adoption of technologies through integrated marketing and communications. His experience spans both B2B and consumer within mobile, search, apps, enterprise software, cloud services, ad tech, security, and cleantech. At SamsonPR, he works with clients like Jumpshot, RTB House, and Tigera.
Prior to launching SamsonPR, Scott led marketing and communications for global late-stage startups. He was VP of Global Marketing and Communications for Quixey and Head of Communications at Criteo. With nearly 20 years of experience in marketing and communications, he's also driven programs for companies including Opower, Bidgely, The Eye Tribe, KoolSpan, NextAxiom, ISI Technology, Heliae, Cleanweb, BuzzMob, Slacker, ParkNow, MediaFire, Livefyre, Progrexion, MyHealthTeams, HarvestMark, WattzOn, Finding Rover, and Tech21, among others.
Aside from his tech work, he's a long-time animal welfare advocate and has worked with the LA Mayor's office to drive a spay/neuter law; with celebrities and politicians to get Billy the Elephant out of the LA Zoo; with national pet adoption programs; and with the City of West Hollywood to become the first fur-free city in the world.
Scott graduated with a B.A. in Communication Studies from Virginia Tech. In 2016, he was recognized as Top Executive of the Year by Business Intelligence Group's Marketing Excellence Awards.
"It was a great honor to Chair the Corporate Communications, Investor Relations & Public Relations Awards Categories. It was my first year participating, and I was quite amazed at just how many award nominations came in – and creative, thoughtful nominations from companies of all sizes. It showed me just how much awesome work is being done in our industry, and it's been an inspiration for me - and hopefully others as well - to see some of this work. Congrats to all the winning companies!"
Committee:
Zainab Ansari, Managing Director & CEO
Xenith PR (Pvt.) Ltd, Karachi, Sindh, Pakistan
Zainab Ansari is a Corporate Image professional, Public Relations specialist with over forty years of high profile and successful career in large multinationals and reputable organizations; extensively exposed to Television, Radio and the literary circles; established writer, poet and a free lance journalist. She has a published book of English poetry "Sometime Somewhere" while her Urdu poetry collection is under compilation.
Linda Ashmore, Communications Executive
San Carlos, California, USA
Extensive experience developing campaigns and strategies to clearly communicate value proposition across multiple business units and diverse product offerings within organizations. Oversee all communications activities including executive communications, public relations, digital properties, social campaigns, global events, analyst relations, and internal communications.
Gabrielle Boyd, Public Relations Executive - North America
Tourism New Zealand, Santa Monica, California, USA
Gabrielle Boyd is an award-winning creative public relations professional with a decade of experience in travel and lifestyle consumer public relations. She is skilled in many areas of communications, especially with media relations, event planning and writing. At Victoria King Public Relations she works with a number of clients on media relations and public relations strategies, including Robertson Lodges, The Brando, Laucala Island, Scott Dunn and The Lodhi.
Lauran Cacciatori, Vice President, Strategic Communications
Deltek, Herndon, Virginia, USA
Lauran is responsible for global communications at Deltek including PR, Social Media, Analyst Relations, Internal Communications and Content Creation. Since joining Deltek, she has led the communications for several acquisitions, earned numerous accolades for the company, and launched its social media and amplification program.
Craig Carroll, Director
OCR Network, New York, New York, USA
Craig Carroll, Ph.D. is the founder and director of The OCR Network. Carroll has published three book: Corporate Reputation and the News Media, the Handbook of Communication and Corporate Reputation, and the SAGE Encyclopedia of Corporate Reputation. He is a previous recipient of Educator of the Year by PR News.
Brian Cronkhite, PR Strategist & Integrated Marketer
Honesty.ai, San Francisco, California, USA
I help brands big and small, develop communications strategies that move business forward. From Microsoft to IBM, to Coca-Cola and Ford Motor Company, and dozens of startups in between, the constant throughout my career has been a passion for helping businesses define their sense of purpose and telling powerful stories in support of that.
Thony Da Silva, Partner
PIZZOLANTE, Venezuela
Partner and member of the board at PIZZOLANTE, an international business communication consultancy firm with over 40 years of practice in the Latin American region and with outreach to Europe and the United States. He has over 25 years of experience in a variety of practices in the corporate communications field, he is also a coach, international speaker, invited professor at several prestigious universities and writer at different business oriented media.  He has been recognized several times with the IABC Gold Quill award, New York Festival Awards and the Stevie International Business Awards.
Mary DiMaggio-Finley, Senior Vice President Government
BioCentric, Inc., Collingswood, New Jersey, USA
Mary DiMaggio Finley, has more than 25 years of experience in a complete range of strategic multi-media advertising services for consumer products, social marketing for multicultural audiences and brand management. She has managed numerous government health communications and multicultural marketing contracts, ranging in size and complexity. Ms. DiMaggio has made appearances on CNN, been featured in the New York Times business section, Wall Street Journal, London Times, and has been a speaker for the Gallup Small Business Government Summit, John Hopkins Business School- speaker for Meet the Legends, and has been a  judge for The International Business Awards (2012-2016).
C. Paschal Eze, Director of Communications and Community Relations
Detroit Rescue Mission, Detroit, Michigan, USA
Widely traveled Eze is an award-winning author, training consultant and former daily newspaper and business magazine editor-in-chief who is now helping nonprofits get better positioned, better known, better appreciated and better supported.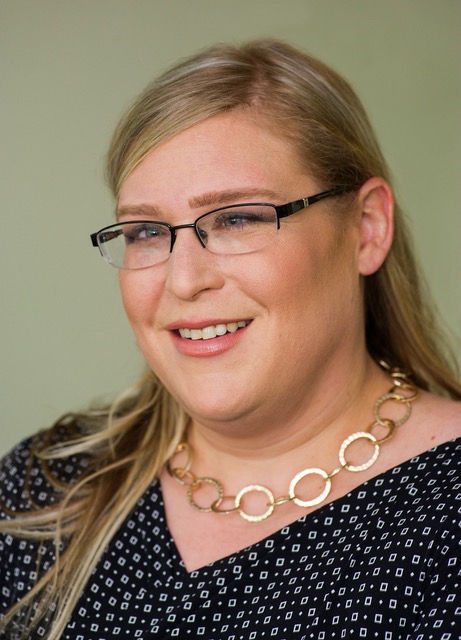 Jennifer L. Foster, President
Catalyst Media Factory, Detroit, Michigan, USA
Jennifer Foster is the Founder and President of Catalyst Media Factory. Founded in 2016, the company specializes in media relations and social media for small and start-up retailers, restaurants, non-profits, and professional service companies. Catalyst Media Factory team members become an integral part of its clients' day-to-day business operations. Team members learn the businesses' nuances and then create a plan of action that suits clients' needs and drives results.
Loretta Gasper, Owner/Principal
Wind Rose Communications, Atlanta, Georgia, USA
Lorretta is owner of Wind Rose Communications,  a PR/Marketing consultancy serving clients operating in business-to-business technology, IT consulting, investor, higher education and non-profit markets.
Laura Guitar, EVP/Partner
rbb Communications, Coral Gables, Florida, USA
Laura Guitar leads Reputation & Risk Advisors, a division of rbb Communications, focusing on issues, crisis and reputation management. Her experience includes strategic communications programming for clients across a wide range of industries. This includes crisis preparedness planning, issue-oriented campaigns, litigation communications, and programs to mitigate risk and reputational impact including during M&A transactions.
Melanie Lombardi, Director of Communications
Intermedia, Mountain View, California, USA
Melanie Lombardi is Director of Communications at UCaaS and business email provider, Intermedia. The communications and PR strategist has a 13+ year track record of elevating brand message and awareness for both B2B and consumer technology brands.
Rachael Lyon, Senior Manager, Corporate Communications
Forcepoint, Austin, Texas, USA
Rachael Lyon is a Corporate Communications leader for cybersecurity firm Forcepoint. She's spent the last two decades building communications departments, and executing global public relations programs, for some of the world's most recognized and innovative brands like Dell, iRobot, HP, Microsoft, Nuance and Victorinox Swiss Army.
Janice Maiman, Executive Vice President - Communications, PR and Brand
Association of International Certified Professional Accountants, New York, New York, USA
Janice Maiman has been honored with induction into the PR News Hall of Fame and with inclusion in the Accounting Today Top 100 Most Influential People in Accounting list. In 2016, she was named one of PR News' Top Women in PR. Under her leadership, the AICPA public relations team received the 2011 Stevie award from The American Business Awards for best communications team of the year. Her teams have received more than 800 awards recognizing excellence in general communications, campaigns, and creative services. Among her achievements are the creation of the accounting profession's national financial literacy programs and the Young CPA Network. Janice is currently acting as the chief communications officer for the organization. She oversees the vision, strategy and direction for the organization's complex communications campaigns driving the success of a deep and broad swatch of organizational initiatives.
Dana Mellecker, Principal
Mellecker Communications, Chicago, Illinois, USA
Kieran Powell, Senior Vice President
Channel V Media, New York, New York, USA
Kieran is SVP of Channel V Media where he leads the firm's media and analyst relations practice. He has an acute understanding of complex business stories, and how media and analyst relations directly influence corporate goals, stock prices, and investor relations. Kieran previously worked at EY, PwC, and Merrill Lynch.
Barbara Riordan Staffiere, Marketing Executive
Riordan Research and Consulting, Amherst, New Hampshire, USA
Barbara has held a number of senior marketing positions at multi-national companies such as Limelight Networks, Avid Technology, Compaq Computer and Digital Equipment. She currently consults for global public and private companies helping them to understand their future customers' product and technology needs.
Rick Sharga, Executive Vice President
Carrington Mortgage Holdings, Aliso Viejo, California, USA
Rick Sharga is Executive Vice President at Carrington Mortgage Holdings, which operates multiple businesses in the real estate, mortgage and securities industries.  Previously, Rick was Chief Marketing Officer for online real estate marketplace Ten-X, and SVP Marketing at RealtyTrac, where he won the 2006 Marketing Executive of the Year Stevie® Award.
Keira Shein, Business Strategist & Communications Consultant
Shein Strategies, Baltimore, Maryland, USA
Karen Thomas, President & CEO
Thomas PR, Melville, New York, USA
Karen Thomas is President and CEO of Thomas Public Relations, Inc, a leading award-winning technology PR firm with an over 20 year history of successful public relations campaigns for ground-breaking technology companies, including BeBop Sensors, NewerTech, OWC, GameSir, Kidz Gear, Olympus, The Great Kat, and many more. Karen Thomas has served as judge for Edison Awards, IT World Awards, CES Asia Innovation Awards, and CEO World Awards; and is the winner of numerous technology PR awards, including LIBN Excellence in Communication Award 2017 for Best PR Campaign, PR News Social Shake-up Movers & Shakers Award 2017,Onalytica Top 100 PR Influencer Award 2015, and PR SourceCode Top Tech Communicator.
Andrea Vassallo Meyer, Independent PR and Corporate Communications Consultant
Chicago, Illinois, USA
Andrea Meyer has worked on both the agency and client side of PR with internal communications and marketing in the mix. Andrea has had the privilege to work on a host of stellar brands including Cartier, Lucasfilm, Montblanc, Sony (the North American launch of the PlayStation), Toyota, Verizon, and Weber.
 
Karen Weldon, Director, Strategy Mobilization Communications
CMS Energy, Jackson, Michigan, USA
Corporate communications professional experienced with executive communications, employee communications, training content development, and building collaboration platforms to engage and connect widely-dispersed team members, support performance, and drive business initiatives.
Tiffany Wilson, Manager, Focused Service Brand Communications
Hilton, Memphis, Tennessee, USA