New Product and Service Awards Judging Committee
Chair: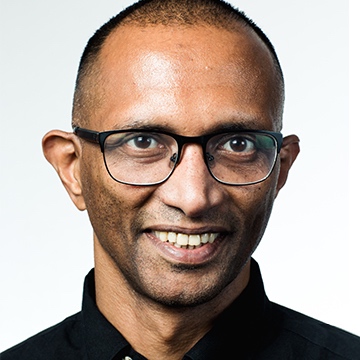 Jose Paul, VP, Engineering
Prevedere, Columbus, Ohio, USA
Jose has over 20 years of experience in the software development and IT management space. Prior to Prevedere, he was CTO of Rumba Solutions, in charge of architecture and platform solutions for client applications. Previously, Jose held development roles at JP Morgan Chase, HMB, and the Ohio Department of Health.
   Jose has a Bachelor of Technology degree from the University of Kerala, India.
COMMITTEE:
Alison Higgins-Miller, CEO
Lightray Insights Pty Ltd, Sydney, New South Wales, Australia
Dinesh Joshi, Senior Software Engineer
Apache Cassandra, Sunnyvale, California, USA
Gleb Kuznetsov, Chief Design Officer
Milkinside, San Francisco, California, USA
Vijay Pandey, Director of Technology
Intueor Consulting, Inc., Irvine, California, USA
Sharon Parsons, Specialty Product Category Leader|
Humana, Crestwood, Kentucky, USA
Paul Patton, Senior Manager, R & D and Regulatory Research & Development
Delta Faucet Co., Indianapolis, Indiana, USA
Corey Schiff, President
CS Beverage Solutions, Northbrook, Illinois, USA
David Siskin, Founder and Partner
Boomity, San Francisco, California, USA
Steve Spiewak, Director Marketing
PlumChoice, Lowell, Massachusetts, USA
Tiffany Stiller, Vice President
BenefitMall, Woodland Hills, California, USA
Joel Thomson, Founder Partner/Chief Marketing Officer
SalesPreso, Melbourne, Victoria, Australia
Evangelos Varsamis, CEO
Gadget Flow Inc, Merrick, New York, USA
Rajani Veeramachaneni, President
E Center, Inc., Newtown, Pennsylvania, USA
Kumar Varun Verma, Manager, Product Marketing
Kaseya, Bangalore, Karnataka, India