Information Technology Awards Judging Committee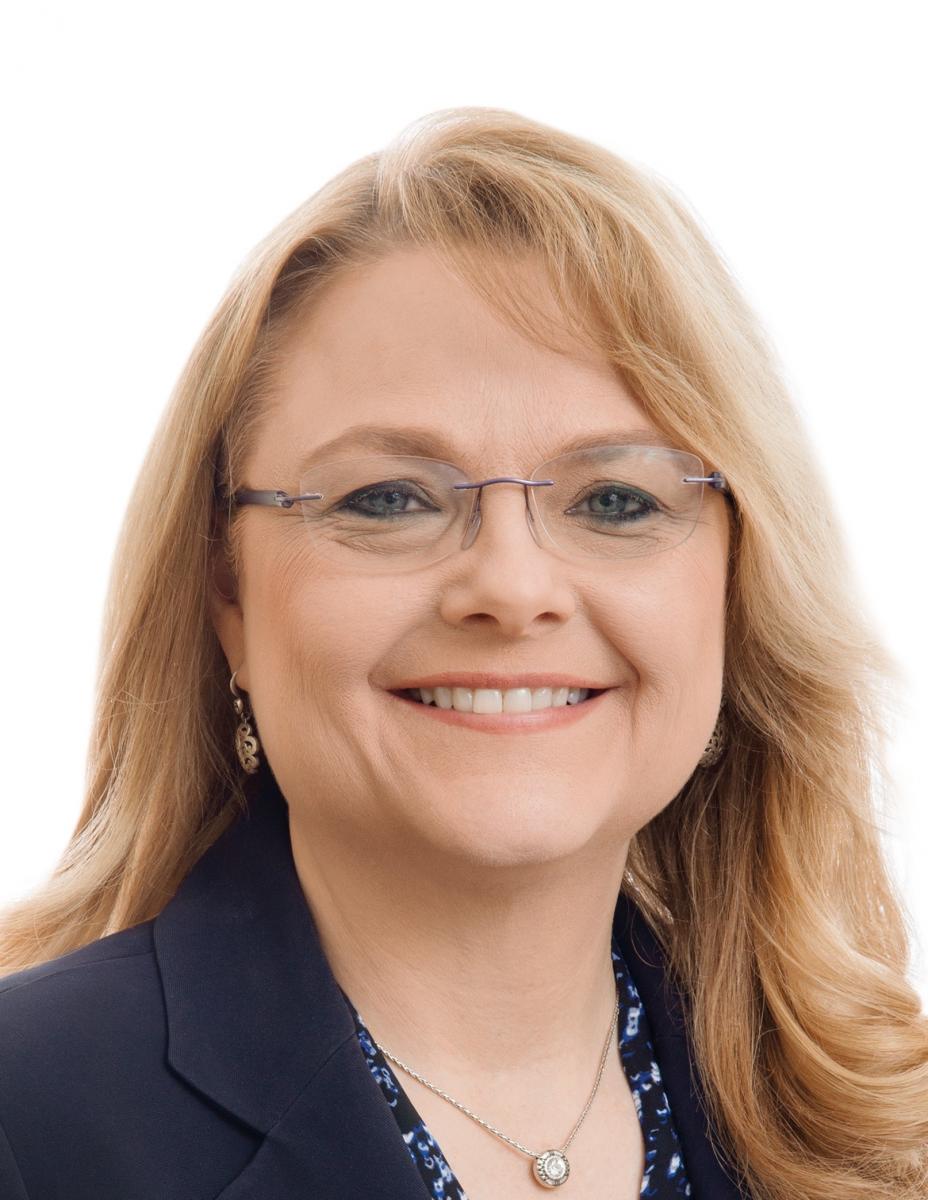 Chair:                                                           
Sheryl Haislet, Vice President & Chief Information Officer
Adient, Plymouth, Michigan, USA
Sheryl is vice president and chief information officer for Adient. After joining Johnson Controls in 1988, Sheryl held various positions in engineering, manufacturing, and information technology. Most recently, she served as the company's vice president of information technology for Power Solutions, where she helped drive commercial excellence programs and implement an enterprise-wide SAP system. Other notable moments during her Johnson Controls tenure include her role as vice president of information technology for the North American Automotive Division, and vice president of global infrastructure. Sheryl also served as interim chief information security officer from 2014 to 2015 for the enterprise. She is a graduate of the Johnson Controls Leadership Development program and the eXtreme Learning Program. In 2016, Sheryl was recognized by Computerworld as a "Premier 100 IT Leader."
Sheryl earned a Bachelor of Arts in liberal arts from the University of Michigan and a Master of Arts in information systems from Grand Valley State University. She also holds a graduate certificate in SAP Business Processes from Central Michigan University.
Sheryl sits on the board of directors for the Southeast Michigan American Diabetes Association Community Leadership.
Committee:
Devanshu Bhatt, Consultant, IT App Development (Test Automation Lead / Architect)
Nationwide Insurance, Columbus, Ohio, USA
12+ Years of experience in software quality assurance and Test suite automation development for Desktop, client/server, web based (Front End / Back end), GUI, SOA, E-commerce and cloud based applications. Received number of Bravo rewards for exceptional work and helping and resolving critical problems.  IT Star Nationwide Level winner. Quick learner, self starter, strong team player with good work ethics and a good understanding of QA methodologies. Handles multiple projects.
Dr. Robert Bornhofen, Strategy & Innovation
IBM, Armonk, New York, USA
Dr. Robert Bornhofen is a practitioner-scholar with over 25 years of experience. His corporate career includes such Fortune 500 companies as Citibank, Delta Air Lines,  and Avaya. He is currently with IBM where he leads global strategy and innovation for the Enterprise Services Division.
Scott Cenci, VP IT
Biogen, Cambridge, Massachusetts, USA
Michal Cenkl, Director of Innovation and Technology
The MITRE Corporation, Bedford, Massachusetts, USA
Sayan Chatterjee, Data/Analytics Manager
ZealTech Inc, Fremont, California, USA
Sayan Chatterjee holds a BS in Computer Science Engineering. He has over 14 years of robust Data/Analytics management experience majority of which he spent building, scaling and managing Data/Analytics teams consisting of data engineers. As management consultant for ZealTech, he played key leadership roles at some Fortune 500 clients, including Wells Fargo, UCSF Health, Prime Healthcare, Scripps Health. Previously Sayan worked for Tata Consultancy Services (aka TCS - Asia's largest software services company) for 5 years. For TCS, he managed a database administration project at British Telecom and also led a warehouse effort at Kaiser Permanente. Sayan is an active Silicon Valley angel investor and has invested in several early and late stage private startups.
Sanjay Choubey, Vice President, IT
Briggs & Stratton, Brookfield, Wisconsin, USA
Proven leader with demonstrated experience in defining (digital strategy, roadmap), implementing and sustaining business and technology transformation at global scale. Recognized for successfully developing and implementing differentiating solutions, strategic planning, and global delivery support for more than 20 years as leader of large global initiatives with budgets ranging from $40M to $800M and team size of 50 to 800 in a matrix environment.
 
Scott Epter, Vice President, Business Development and Technology
Exago Inc., Kingston, New York, USA
Over 20+ years, Scott has worked with Global Fortune 500 companies in a variety of industries. For the past 7 he's enjoyed helping Exago become the best embedded Business Intelligence solution for SaaS. In 2000, Scott received his Ph.D. in Computer Science from Rensselaer Polytechnic Institute in Troy, NY. When not in the office, he can be found with his family, in the mountains, or working on his house and large vegetable garden.
Matthew Fahnestock, VP & Chief Information Officer
DANA, Maumee, Ohio, USA
Atul Gupta, Managing Principal
Capco, Houston, Texas, USA
Arnav Gupta, Lead Full Stack Developer
Cognizant Technology Solutions, Denver, Colorado, USA
Lead Full Stack Developer with Charter Communications with experience of 7+ years in guiding Software Projects and leading teams of 100+ developers.

 
Mehdi Hassan, Principal Consultant
Wipro Limited,  Painted Post, New York, USA
Mehdi Hassan is an IT Leader & Cyber Security Evangelist with 18+ years of international experience with multinational firms – PwC US, Wipro Limited and CMC Limited. He has experience working with many Fortune 500 customers. He has developed extensive Strategic Leadership, General & Project Management, Cyber Security Architecture and Business Development skills within a variety of business industries including Finance, Insurance, Telecom, Retail, Manufacturing and Healthcare across USA, Asia, Europe, Australia and Latin America. He has helped customers with IT Strategy, Solution Roadmap, Business/IT Alignment, Program Plan, Cyber security Implementation, Consulting and Solution Architecture & Design. He holds a Bachelor degree in Computer Science and Engineering.
Steve Iffie, President & CEO
Glossive Technologies, San Marcos, California, USA
Steve Iffie is the President and CEO of GlossiveTech. He has over 21 years experience in designing and programming highly responsive mission critical Enterprise and Cloud-based Business / Education software and services that is accessible on Desktop, Tablet and Mobile.
 
Kendall Knight, Senior Director of IT Transformation
Hertz, Estero, Florida, USA
I'm a decisive leader who fosters a collaborative environment by investing time in relationship development, active listening and talent management.  I seek alignment with my business partners and IT teams through frequent communications (group settings, one-on-one, social media).  I believe people are more motivated when they feel like they are respected and that their input is valuable to the success of the organization.  I realize the importance of motivating staff to deliver their best and I'm tactful and diplomatic when dealing with potential problems; I believe a lot will be achieved through effective communication.
Arvind Kumar, Advanced Solution Architech/ Information Technology Project Manager
Derex Technologies, Inc, Portland, Oregon, USA
Rishit Mishra, Senior Associate
PricewaterhouseCoopers, Dallas/Fort Worth, Texas, USA
Chris Morrison, Director of Infrastructure Cybersecurity
Depository Trust and Clearing Corporation, Plano, Texas, USA
Chris has been in Information Technology for over 29 years in the Oil & Gas, Consumer Product Goods and Financial industries.  As an Information Technology executive, accomplished with extensive experienced gained from Fortune 5 and Fortune 50 global corporations working in application development and support, all areas of infrastructure and now cybersecurity.
Rajesh Kumar Mudiakal, SAP Senior Project Manager
Ernst & Young, Kuala Lumpur, Malaysia
Ravi Nandivada, Vice President
Intueor Consulting, Inc., Irvine, California, USA
Satprem Pamudurthy, Senior Quantitative Developer
Ellington Management Group, Old Greenwich, Connecticut, USA
Julie Ragland, Vice President, IT
Adient US, LLC, Milwaukee, Wisconsin, USA
Ioannis Saratsidis, President & Founder
PC Pal Global, Norwalk, Connecticut, USA
Ioannis is a dynamic and highly skilled information technology and business professional with industry certification in a plenitude of disciplines. From technology and corporate consulting to business development services he has brought an appreciation and understanding of complex concepts to the everyday workforce without jargon or gimmicks.
Chad Steighner, Vice President Information Technology
Johnson Controls, Inc., Glendale, Wisconsin, USA
Subash Thota, Data Manager
Data Diverse, Ashburn, Virginia, USA
I have been working in the area of Data Analytics, Big Data, and Cloud Computing for more than a decade. My research in these scientific areas resulted in several publications.