Public Relations, Marketing & Media Awards Categories Judging Committee
2017 PUBLIC RELATIONS, MARKETING & MEDIA AWARDS JUDGING CHAIR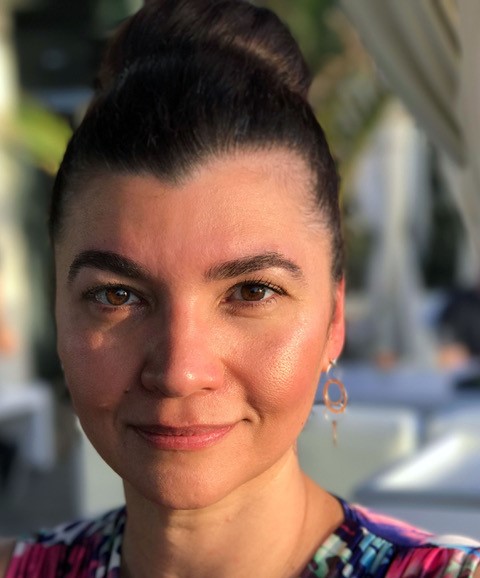 Aline Stanworth, Global Communications Leader - Specialties Markets
SABIC, Bergen op Zoom, Noord Brabant, Netherlands
Aline Stanworth is a Gold Stevie® Award honoree for the campaign Stories of Possible from SABIC. Based in the Netherlands as Global Communications Leader Specialties Markets, she drives strategic communications to accelerate the diffusion of SABIC's unique technologies in industries such as Mass Transportation, Healthcare, Electronics, Energy, Additive Manufacturing, and Industrial Automation. She is a Dutch and Brazilian national with a diversified International Business-to-Business experience in both private and public-listed global companies in Personal Care, Healthcare, Entertainment and Chemicals industries.
Aline holds a Master of Science in Corporate Communications from Erasmus University (Hons) and Bachelor of Arts in International Business Management from Hogeschool van Amsterdam.
COMMITTEE:
Shira Abel, CEO
Hunter & Bard, San Francisco, California, USA
Shira Abel has dedicated her career to Marketing, Branding, and PR. She is a sought-after speaker and strategist with a long track record of helping businesses succeed. She serves as a mentor at 500 Startups, and helps underdeveloped nations build entrepreneurship as her philanthropy work.
Lara Abrams, Managing Member
Lara Abrams Communications, LLC, Lexington, Kentucky, USA
Ani Atanasova, CEO
Pixelhunters, Dubai, United Arab Emirates
Dr. Ani Atanasova (PhD, MSc) is the CEO and co-founder of Pixelhunters and has a multi-faceted and multi-national background in science, culture, and management. As a specialty she has a strong background in the Quantum and Optoelectronics field, having worked on several patented projects of the European Union. Dr. Ani is the UAE Correspondent for the Young Business Leaders France, she is the chairwoman of the UAE Chapter of the International Game Developers Association, she is a judge from many years of the International Business Awards, Stevie Awards and "A Design" Awards. Dr. Ani Atanasova has 8 scientific publications with IF. Dr. Ani & Pixelhunters are the initiator of the Middle East Talents Awards competition – a new platform to discover digital artists.
Guido Berens, Assistant Professor of Corporate Communication
Rotterdam School of Management, Erasmus University, Rotterdam, Zuid-Holland, Netherlands
Guido Berens is Assistant Professor of Corporate Communication at Rotterdam School of Management, Erasmus University Rotterdam, the Netherlands. His research and teaching interests include corporate communication (including communication ethics), corporate social responsibility, and quantitative research methods.
 
Deb Birnbaum, Strategic Initiatives, Innovation & Communications Director
Indiana University School of Medicine, Indianapolis, Indiana, USA
Denise Blasevick, CEO
The S3 Agency, Boonton, New Jersey, USA
An inductee in the Advertising Hall of Fame (NJ), Denise founded The S3 Agency in 2001. Since then she has spearheaded creative campaigns some of the world's best brands – from BMW to Tetley Tea. She can be seen regularly performing marketing makeovers on MSNBC's "Your Business." And her specialty can be summed up in one word: tradigital.
Richard Brownell, Principal
Richard Brownell Strategic Communications, New York, New York, USA
Richard Brownell has two decades' experience in helping corporate and individual clients realize their goals through the power of intelligent and targeted communications. His commentary on the power of communications and marketing is widely read. He has also written several books and articles on American history, politics, and culture.
Pinar Çelikörslü, Publications Coordinator
The Koç School, Istanbul, Kadıköy, Turkey
With over 20+ years of work experience she is working in one of the most reputable private k12 school in Turkey. She is responsible for communication planning for events, promotions, corporate identity and branding, prepares all printed materials for publications, also coordinates the univocal tone in all other student magazines, liaises with departments to publish the school calendar and organizer and other publication materials, as well as the corporate magazine whilst working closely with the Alumni Association. 
Annette Densham, Chief Genius-US
Publicity Genie, Brisbane, Queensland, Australia
Annette Densham loves a good story.  This love for storytelling launched her 30-year career in print media; writing about forklifts to tax, to theatre lights and sport, to senior issues and health.  Those skills, honed at the keyboard writing for newspapers and magazines, are now used to help small businesses, entrepreneurs, speakers and authors get their slice of the media pie, using stories to connect with the world and build influential brands.  Whether it is done for you or do it yourself, it all starts and end with the story, the audience and sharing. Annette shows how to make PR an integral part of the overall marketing mix.  She is now the chief publicity genie-us at Publicity Genie - a bespoke PR agency working with entrepreneurs and small business people.
Deger Dundar, Managing Partner/Account Head
Enustkat, Istanbul, Turkey
Değer Dündar has been in several managerial positions of Corporate Communications, Marketing Communications and Event Management for international companies since 1996.She is the Managing Partner & Account Head of Istanbul based digital marketing agency ENUSTKAT since 2010 and is proud to be a part of the team.
Michele Fabrizi, President and CEO
MARC USA, Pittsburgh, Pennsylvania, USA
Michele Fabrizi is President/CEO of MARC USA, one of the largest privately-owned full-service advertising and marketing communications firms in the United States with annual billings of $400 million, revenue of $50 million and offices in Boston, Chicago, Miami, Pittsburgh and a Hispanic agency arm MARCA.
Sara Magdalena Goldberger, Communications Director
Cyber Rescue Alliance, Zurich, Switzerland
Sara Magdalena Goldberger is an international nomad, working in the crossroad of Communications and Public Affairs, in her current role she is busy establishing Cyber Rescue Alliance on the market. Sara holds Master of Science in Corporate Communications from Erasmus University (Hons) and BA in Political Science from Lund University.
Craig Jacobson, Founder
Open Spaces Marketing, Encinitas, California, USA
Craig Jacobson (Duke Fuqua Business School MBA, Award winning Infusionsoft Consultant, F500 corporate marketer, enthusiastic small business owner and consultant) is the marketing strategist/consultant behind many marketing consultants/experts/authors and growing small businesses. He is co-founder of several bootstrap startups, a marketing automation expert and The Top Infusionsoft Certified Consultant. Recent successes include a New York Times Bestseller campaign, $2MM+ of books, info products and Nutritional supplements in 3 months, bringing a bootstrap startup from $800 a week to $20,000 a week in 3 months (now a $8MM Business) and bringing a bootstrap startup from $50k annually to $9MM. Craig managed overall strategy Best Selling author John and Ocean Robbins Food Revolution Summit online event. Last year top level revenue was $200K. This year so far top level revenue is /consultant$950k. We've added 160,000 people to the email list and 9,200 customers. Craig comes from the mindset of a business owner. This means he doesn't like wasting time or money. He recently has implemented over 200 effective marketing systems. He is a hands-on on marketer focused on small business growth. He shares what is working now. He loves helping realize people's dreams.
Monika Jaslowska, Head of Brands Management
Polpharma Group PR, Warsaw, Poland
Lili Koh, Founder
7Skies Communication, Singapore
Lili Koh, Founder, 7SKIES COMMUNICATION, is the embodiment of a Communications professional who advocates for the PR industry's progression in Asia. With 20 years of award-winning track records in driving growth/ right positioning through stakeholders communication, Lili contributed to transformation/ drives communication innovation in petrochemical (SABIC), logistics (DHL), banking (Citibank) and a non-profit. Her strong desire in seeing people succeed is what Lili is known for - coaching C-level executives, clients, colleagues on making wise PR decisions that will positively impact business, increasing leadership confidence and enhancing personal reputation.
Iwona Kubicz, President of the Board
Procontent Global Reach PR, Warsaw, Poland
Ivo Lukas, CEO/Founder
24Notion, Portland, Oregon, USA
Sharon Metzung, Publications & Graphics Manager
Lake Metroparks, Concord Township, Ohio, USA
As Publications & Graphics Manager, Sharon is responsible for print production, editing, copywriting, content development and organizational branding. Sharon is an honors graduate of the E.W. Scripps School of Journalism at Ohio University, has won numerous Apex Awards and was named the National Rising Star by the Association for Women in Communications.
Jacqueline Purcell, CEO
www.jasperalliancelondon.com, London, United Kingdom
Getting known in a crowded world and traversing through the PR and publicity minefields is a difficult task for anyone. We provide the tools for growth by establishing your very own PR department. Showcasing achievements through perfect visuals and eloquently written and targeted publicity and press releases, you can have the team developed and productive within 4 weeks. No more costly PR bills. Our results increased a customer base from 4 to 10 million in two years and won 7 international Awards in 6 months.
Danielle Renner, CEO
Jump, Irvine, California, USA
Danielle Renner is a Visionary Viking when it comes to branding and digital marketing. She works with companies to build their brands, take over more market share and drive revenue. Founder and CEO of Jump Digital, a creative marketing agency that specializes in branding, product innovation, digital marketing & graphic design. Jump has consulted with many cutting-edge and inspiring organizations. Client History Includes: Honda, Legendary Pictures, Linksys, Yokohama Tire, IMAX, Hilton, Holiday Inn, Black & Decker and Whole Foods.
Catalina Rousseau, President & CEO
BDR Associates-Communication Group/Hill+Knowlton Strategies Partner, Bucharest, Bucharest, Romania
Catalina Rousseau has more than 25 years of experience in strategic communication and crises management, and is highly specialized in designing, planning and coordinating PR and communication strategies to assist private national and multinational companies, governmental or international institutions in Romania, Republic of Moldova, and other markets. Other key specializations include Public Affairs consulting activities including research and sectorial analyses, development and implementation of PA strategies with remarkable results and impact on clients' objectives.
António Santiago, Consultant
Freelance, Lisbon, Lisbon, Portugal
MSc in Corporate Communication (RSM) and Bachelor Economics (Nova Sbe) with senior experience in Marketing, Communication and Financial fields e.g. as Marketing Director, Capital Markets Director and Chief of Staff Secretary State Treasury.
Keira Shein, Business Strategist & Communications Consultant
Shein Strategies, Owings Mills, Maryland, USA
Keira is an award-winning corporate communications executive with 20+ years agency and corporate public relations and marketing experience. Keira is an expert in translating technology into positive, high-profile media stories, and creating communication programs and strategies that help companies win customers and generate revenue.
Deanna Shoss, President, CEO and Founder
Intercultural Talk, Inc., Chicago, Illinois, USA
Deanna is a marketer, writer, interculturalist in Chicago. As CEO of Intercultural Talk she provides digital, intercultural and real world marketing. Previously Deanna enjoyed 11 years in City Government, being past President of the League of Chicago Theatres and leading Public Relations for McDonald's Owner/Operators of Eastern New England.
Carla Spain, Associate Director, Media Relations
Stanford Law School, Stanford, California, USA
Carla has more than 10 years of experience working in communications, most recently in higher education. She has a BA in History from the University of Pennsylvania and a Master's in Strategic Public Relations from George Washington University.
 
Kristen Staples, Principal
KS Marketing Consulting, Leesburg, Virginia, USA
Kristen is a data-driven marketing strategist with over 20 years in user experience, product marketing, and analysis. She has successfully driven go-to-market strategies, value propositions and product positioning for small and large companies. Prior to owning her own marketing consulting company, she built pioneering Internet products and websites for MCI and Morino Institute, leading cross-functional teams through new product launches. For Oracle she became a SQL expert and then created the first synthesized data reports for C-level execs to help guide future business practices. Kristen is a creative problem solver and excellent team player who thrives in a collaborative environment. For the past ten years she has built a successful photography business. She has her MBA with Marketing concentration from Georgetown University.  
Michelle Stephens, Chief Strategy Officer
Caribbean Strategy Inc., Gros Islet, Rodney Bay, Saint Lucia
Michelle Stephens-Jules is a Chartered Marketer and Certified Strategy and Business Planning Professional. She leads a team of professionals as Chief Strategy Officer of the consulting firm Caribbean Strategy Inc.  Mrs. Stephens-Jules holds a Masters of Business Administration from the Edinburgh Business School in Scotland and Post-Graduate Certificate in Marketing from the Chartered Institute of Marketing, UK.  She has gained over 15 years' experience in marketing, business development and strategic planning within the public and private sectors across the Caribbean.  Having developed an expertise in identifying and resolving ineffective strategies, Mrs Stephens-Jules coaches clients to imagine, craft and implement turnaround strategies that drive market share growth and increased revenue; at the same time helping clients identify the right talent and resources to implement the strategies.  Apart from her consulting work, Mrs Stephens-Jules writes in the Antigua, St. Lucia and Organisation of Eastern Caribbean States (OECS) Business Focus Magazines on business strategies and a wide range of other business topics targeted at entrepreneurs and small businesses.
Nic Strahl, Sr. Manager of Marketing and Communications
Transit Wireless, New York, New York, USA
Nic Strahl is a highly regarded marketing and branding professional – best known for her ability to integrate new and established media into comprehensive strategies, and for her thoughtful approach to visual brand presentation. Over the past 11 years, she has leveraged her multimedia marketing experience to expand the reach of brands at the local, national and international level for industries including Digital-out-of-Home, fashion, and publishing. As Senior Manager–Marketing & Communications at Transit Wireless, Nic leads all multimedia marketing initiatives (from brand management and digital development to PR and strategic partnerships) on behalf of the company that delivered wireless connectivity services, public Wi-Fi, safety and operational communications, and so much more to the New York City subway, the busiest 24-7-365 transit system in the world. A born and bred New Yorker, Nic has worked and traveled in North and Central America, Europe, India, Russia and Israel.
Linda Strelluf, Assistant Professor of Communication
Avila University, AD/PR/Media/Communication, Kansas City, Missouri, USA
Linda Strelluf is an award-winning Assistant Professor of Communication at Avila University.  Previously, she was a business owner, Director for AWC, university liaison, and on the Advisory Board - St. Joseph Institute for the Deaf.  Education: UMKC - BA in Speech/Communication, Baker University - Master's degrees in Film and Literature
Leah Wilkinson, Principal
Wilkinson + Associates, Arlington, Virginia, USA
A veteran communications professional, Leah has a broad range of experience spanning nearly 20 years in public relations, social media, content, branding and marketing, delivering results for clients in the technology and renewable energy industries. As founder and principal of Wilkinson + Associates, she excels at translating her strategic vision to tactical action to create dynamic, fresh and above all, successful public relations, social media, content and marketing programs.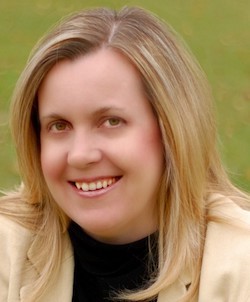 Yvonne Wu, Author Assistant, Publicist
The YP Publishing, Niagara Falls, Ontario, Canada
Yvonne Wu, provides services tailored to professional writers and authors. She has assisted authors with a wide variety of projects across North America, helping them with publishing and promoting their book. The 6th Annual Shorty Awards nominated The YP Publishing as #10 in the small business category of the Shorty Awards. Yvonne has been a Buffalo Books Examiner and has been interviewed on sites that discuss various aspects of the publishing industry. Yvonne is a writer and an award-winning author of a technology book for authors.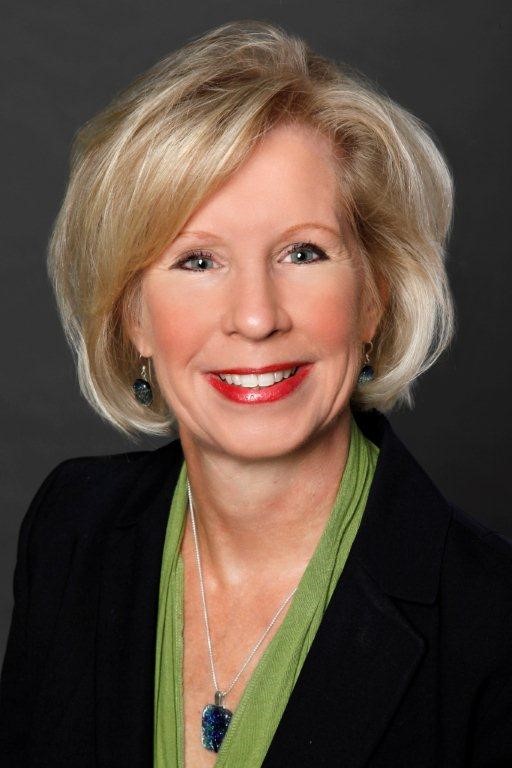 Lori Zaret, Chief Marketing Officer
Bond Consulting, Dallas, Texas, USA
Over the past 25 years Lori Zaret has been frequently called upon to help some of America's best known companies craft and execute complex marketing strategies.  She has worked for Fortune 500 companies including AT&T, Nokia and LensCrafters. In her various roles Lori has helped communicate brand, product and service information - ultimately guiding high performing teams to produce winning results in competitive marketplaces.  Lori is one of those people that bring a rare combination of marketing, operations and merchandising experience to her client projects – all with a dose of practical application.  She has spent the last five years with AT&T helping them grow into an innovative technology company, and prior to that 10 ½ years with Nokia helping them grow into the one of the world's largest manufacturer of sophisticated wireless devices. 
Anna Henrike Zock, PR Consultant
Ketchum Pleon, Munich, Bavaria, Germany
Experienced Senior Consultant with a demonstrated history of working in the public relations and communications industry. Skilled in Communications Planning, Corporate, Marketing and Crisis Communications, Corporate Publishing and Event Management. Strong consulting professional with a Master's degree focused in Mass Communication/Media Studies from Johannes Gutenberg University Mainz.