New Products/Services & Achievement Awards Categories Judging Committee
2018 NEW PRODUCT/SERVICE & ACHIEVEMENT AWARDS JUDGING CHAIR
Mary V Mason MD, MBA, FACP, CEO & Founder
Little Medical School, St. Louis, Missouri, USA
Since 1999, Little Medical School has inspired children in over 46 domestic and international markets to consider careers in healthcare through its innovative programming and retail toys. Before founding Little Medical School, Dr. Mason held several corporate roles during her career, w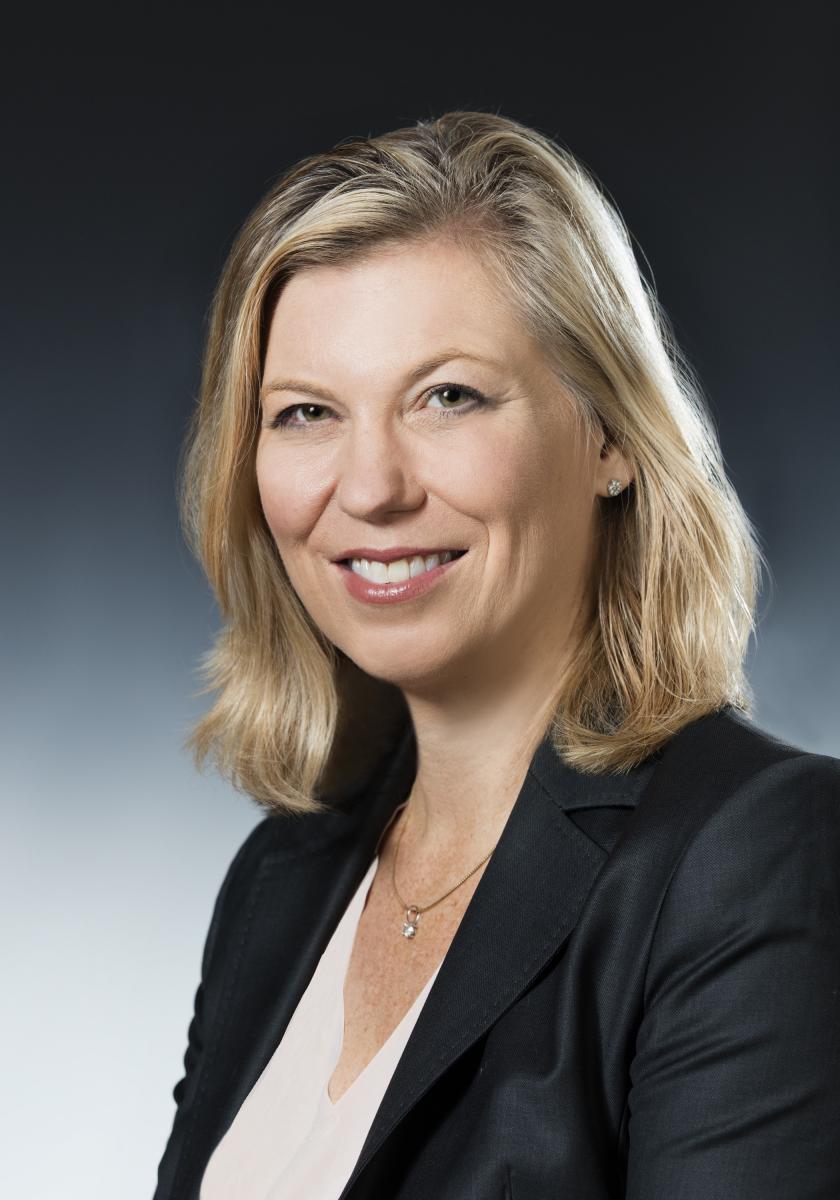 hich allowed her to create award-winning clinical programs that dramatically improved quality and resulted in lower medical costs in insured patient populations.
   Dr. Mason is a clinical instructor at the Washington University School of Medicine and an adjunct lecturer at the John Olin School of Business.  She is a member of the National Council for Washington University Institute for Public Health.   She serves as a volunteer physician in residency programs and clinics for the uninsured.  She has been recognized as a member of the 2007 class of 40 under 40 and the 2016 Most Influential Business Women by the St. Louis Business Journal. 
   Dr. Mason earned her Bachelor of Science degree in Bioengineering at the University of Illinois, and her MD and MBA from Washington University.   She completed her clinical training at the Washington University School of Medicine and Barnes-Jewish Hospital, where she was a Chief Resident for the Department of Medicine.  She is board-certified in internal medicine, is a fellow of the American College of Physicians, and a member of Alpha Omega Alpha Medical Honorary Society.
COMMITTEE:
Mell Balment, Principle Consultant
QT Consulting, Durack, Queensland, Australia
Dr. Ishrat Bano, Postdoctoral Research Fellow
Harvard Medical School, Brookline, Massachusetts, USA   
Devanshu Bhatt, Consultant, IT App Development (Test Automation Lead / Architect)
Nationwide Insurance, Columbus, Ohio, United States
12+ Years of experience in software quality assurance and Test suite automation development for Desktop, client/server, web based (Front End / Back end), GUI, SOA, E-commerce and cloud based applications. Received number of Bravo rewards for exceptional work and helping and resolving critical problems.  IT Star Nationwide Level winner. Quick learner, self starter, strong team player with good work ethics and a good understanding of QA methodologies. Handles multiple projects.
Evelyn Büsgen, Owner & Management Consultant
Unternehmenstankstelle, Mannheim, Baden-Württemberg, Germany
Sid Chakrabarty, Senior Analyst
ZENOPTICS, San Jose, California, USA
Sanjay Choubey, Co-Founder & Global Digital Transformation Leader
Dhham Corp, Brookfield, Wisconsin, USA
Proven leader with demonstrated experience in defining (digital strategy, roadmap), implementing and sustaining business and technology transformation at global scale. Most recently worked as Vice President of IT at Johnson Controls ($43B Revenue), and has founded Dhham Corporation to support SCM initiatives such as Cold chain Management using digital technologies such as IOT, Block Chain and AI.
Kim Ellis, Founder & Director
International Earth and Space Technology Pty Ltd, Hamilton, New South Wales, Australia
Kim Ellis, Founder and Director of International Earth & Space Technology is an Australian Metals and Mining Scientist and International Lawyer who works in the Global Space Industry. It's Kim's mission her 25 years of experience to shine a light on the advantages of space, technology and science in our everyday lives to create opportunities which support a sustainable and abundant future for all of us, living in this Space Age.
Lori Ericson, HR Manager
Lowe's Companies, Inc., Littleton, Colorado, USA
Marlene Fox-McIntyre, Principal
Athene Solutions LLC, Coral Springs, Florida, USA
Sara Magdalena Goldberger, Marketing Director and Board Member
Cyber Rescue Alliance, Amsterdam, Netherlands
Shannon J. Gregg, President
Cloud Adoption Solutions, Pittsburgh, Pennsylvania, USA
Shannon J. Gregg, MBA, is an aficionado of sales technology to increase efficiency in the sales process, and an early adopter and adoption influencer for sales technology systems, particularly Salesforce.com and technology that integrates with the Salesforce platform.  Shannon is known as a change agent, particularly in M&A environments (VC/PE), with successful track record of integrating process, product/service pricing and pricing methodologies, and notably, global teams, with cultural sensitivity.
Ambika Hanchate, Founder & President
Jana Mana Foundation, Haveri, Karnataka, India
Dr. Ambika Hanchate was a leading CEO/Executive Director of Green India International Foundation, in Uttar Pradesh, and has held senior positions in many reputable foundations, not just in India, but also with Millennium Development Goals in Nigeria. From 2008 to 2018 she has won more than 60 national and international awards and has been nominated for around 70 prestigious awards worldwide.  Ambika was always determined to do something useful for society and to contribute to the community, and has implemented new plans that were executed in her home state, Hubli. Her motto is to enable the empowerment of women, which is why she recently created the Jana Mana Foundation. In 2016,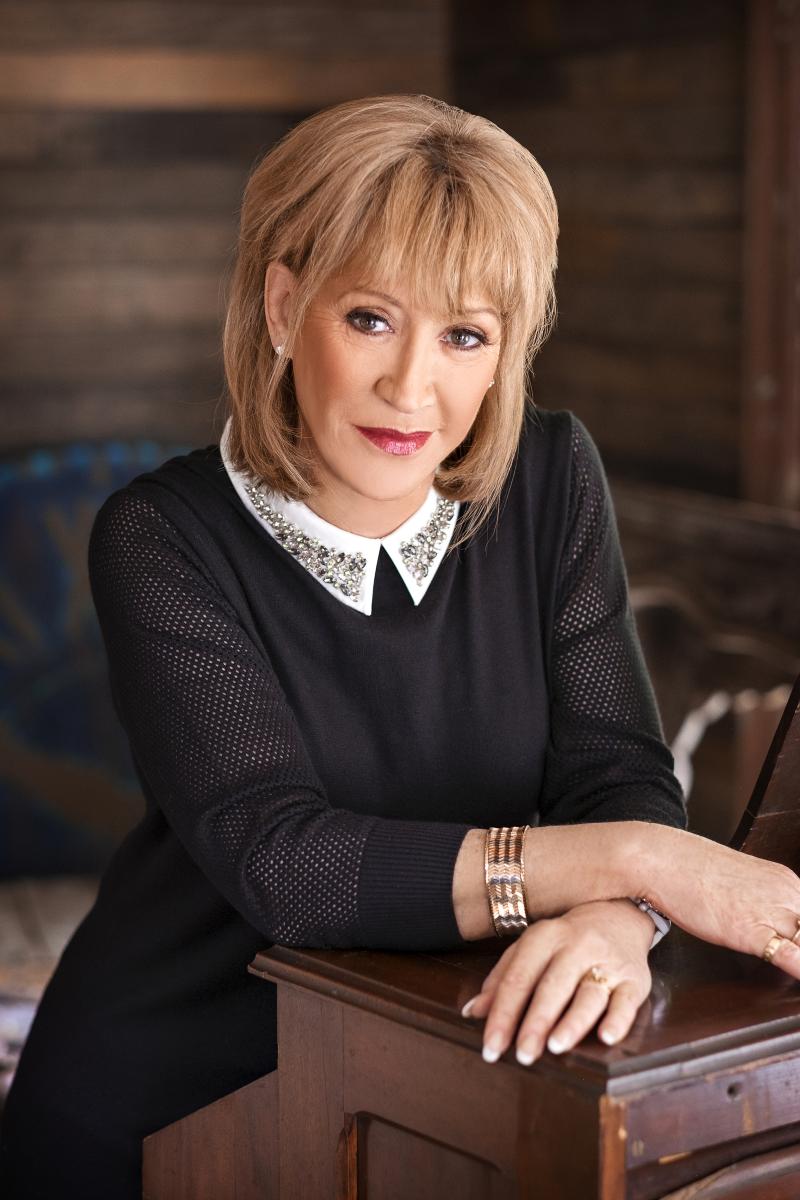 Alison Higgins-Miller, CEO
Lightray Insights Pty Ltd, Sydney, New South Wales, Australia
In October 2016, Alison Higgins-Miller created Lightray Insights Pty Ltd as the global sales arm for Excellence4U and their Lightray subsidiaries. With more than 20 years executive management experience, Higgins-Miller is responsible for building revenue.
 
Lynne Hildebrand, Founder and CEO
Degas de Paris LLC, Windermere, Florida, United States  
Lynne Hildebrand is an accomplished marketing and communications executive with extensive hospitality industry experience with Marriott International and Marriott Vacations Worldwide. During her tenure, she launched and led Marriott Rewards from 1983 until 2003. During her career, Lynne has managed numerous successful data-driven marketing programs, led data analytics, market research, and branding initiatives. She is also passionate about the power of organizational culture and has helped teams and companies define their unique values, brand their culture, and execute ongoing programs to reinforce the organization's culture. She firmly believes passion does drive
Michelle King, Senior Director, Patent Operations
S4S IP Strategies, Los Angeles, California, USA
Michelle King has over a dozen years of intellectual property experience in multiple sectors, and is currently Senior Director of Patent Operations with S4S IP Strategies, a consulting firm providing strategic patent advice. A resident of Bucks County, Pennsylvania, Michelle is a graduate of LaSalle University and is involved in "A Love for Life", a charity dedicated to raising funds for pancreatic cancer research.
Kristen Kuhns, Director of Product
CoachList, Inc. & PasswordWrench, Inc., San Francisco, California, USA
Kristen has been working with and for start-ups for almost 20 years, as well as advising. Currently she is Dir of Product at CoachList and content director and adviser at PasswordWrench, both early stage global companies.
 
Joanne Lang, CEO
AboutOne, Malvern, Pennsylvania, USA
Sichang Lu, Chemical Engineer
Gamma Alloys, LLC, Valencia, California, USA
A graduate from the Vanderbilt University, Dr. Sichang Lu is a chemical engineer at Gamma Alloys, where she works on development of advanced materials utilizing nanotechnology. She also serves as a reviewer for Royal Society of Chemistry journals.
Leah Middlebrook, VP International Market Development
FIS, Addison, Texas, USA
Rahul Mital, Project Manager
Genpact LLC, Houston, Texas, USA
Rahul Mital has been Project Manager at Genpact working for GE Oil & Gas at Houston. He is Lean - Six Sigma - Green Belt certified professional with more than 16 years of experience in Supply Chain Management with cutting edge technologies. He is very creative, innovative and often called as Scientist by his colleagues. He is also an expert in singing, playing music, skilled in judo - Karate and painting.

 
Judilynn Niedercorn, Chief Operating Officer    
DGC International, Vienna, Virginia, USA
Judi is serving as COO of DGC International, which achieved #11 on the 2018 INC 5000 list. She has over 30 years' experience in technical, infrastructure and operations leadership and consulting in the Washington DC area. Also engaged in charitable rural economic development. Film Producer.
Laura Osburnsen, Founder, Chief Marketing Officer
SalesMark Fusion, Point of Rocks, Maryland, USA
Sharon Parsons, Associate Director Specialty Product
Humana Insurance, Louisville, Kentucky, USA
Sharon Parsons is the Associate Director of Specialty Product at Humana, with more than 18 years' experience in health care. Sharon is responsible for the product development and management of the Employer Group Specialty Product portfolio, as well as the integration of corporate capabilities and services across the entire product portfolio. She leads cross functional teams to drive results across the organization and leads product and program development for board-level corporate goals.  Sharon has a passion for product development and management, and serves on the Board of Directors of the Product Development and Management Association (PDMA). She recently earned her Innovation Management Certified Professional certification from PDMA and also served on the conference committee.   Sharon holds an MBA from the University Of Notre Dame Executive MBA program Chicago, Illinois, and completed a double major to earn a BA in both psychology and philosophy from St. Norbert College, De Pere, Wisconsin. She currently holds 2 bronze Stevie Awards for Women in Business, awarded in 2016 under the new product and employee of the year categories.  She holds the Gold Stevie Award for Product Developer of the Year 2017 from The American Business Awards.
Dennis Reno, Senior Vice President, Global Customer Success
Arxan Technologies, San Francisco, California, USA
Dennis Reno joined Arxan in April 2017 as Senior Vice President, Global Customer Success. Dennis has over 30 years of professional experience directing client engagement, technical support, technical training, and technical account management programs to drive customer retention and customer satisfaction. After starting his career at Pacific Bell (now AT&T) Dennis has achieved a successful track record designing and leading operations dedicated to customer onboarding, adoption, and retention with a specialization in SaaS and cloud services. Dennis has held executive positions leading global Customer Success teams at companies such as Proofpoint,Inc., New Relic, Oracle, Microsoft, BEA Systems and Plumtree Software. Dennis is highly accomplished building, leading, coaching, and empowering global customer success/support and professional services teams to deliver optimal client services and exceed business targets.
Mohammad Rizvi, Manager
PwC, Dallas, Texas, USA
Mohammad Raza Rizvi is an IT professional with 15+ years of international experience with multinational firms. He has experience across US and Europe working with many Fortune 500 customers and helping them succeed in their IT & Business Transformation programs and Digital implementations across Finance, Telecom, Automotive and Printing Solutions industry segments. He has helped customers with IT Strategy, Solution Roadmap, Business/IT Alignment, Program Plan, CRM Consulting, System Integration, Solution Blueprinting and Transition for on-premise and cloud products.
Parmod Satija, Director-Product Development
Alpha Net Consulting, Santa Clara, California, USA
Parmod is a Gold Stevie-winning, passionate and Innovative Senior Product Management & Engineering professional with over 20+ years of experience in different industry verticals which include software, high tech, and Automotive.
Melda Sofuoglu, Customer Channels Experience Manager
Turkcell Global Bilgi, Istanbul, Turkey
Viola Tasch, International Affairs
Berlin School of Economics and Law, Berlin, Germany
Viola Tasch is an International Relations Specialist and has more than 15 years experience in the implementation and leadership of academic programs with focus on transatlantic exchange.  She is currently responsible for international affairs and marketing at the Berlin Professional School and builds a sustainable network with a number of outstanding business schools throughout the world as well as public and private partners.  After serving as a judge for the German Stevie Awards, Viola now applies her knowledge and international experience to the Stevie Awards For Women in Business.  She especially wants to promote achievements in equal pay as well as future-orientated accomplishments which support female executives and entrepreneurs.
Sreenivas Tatti, Principal Consultant
Ayrus Inc, Naperville, Illinois, USA
Sreenivas has extensive experience advising clients to plan, facilitate, develop and implement Natural Gas, Power, Crude and Refined products trading operations and possess sound understanding of business core processes, risk management, regulatory requirements, technology developments and IT environments. He has led the team through strong consulting engagements helping OIl & Gas and Energy clients in ETRM implementations, IT strategy, IT development and Business alignment. Sreenivas is a well-recognized subject matter expert in the de-regulated ISO markets with exceptional integrity and a record of improving business operations systems.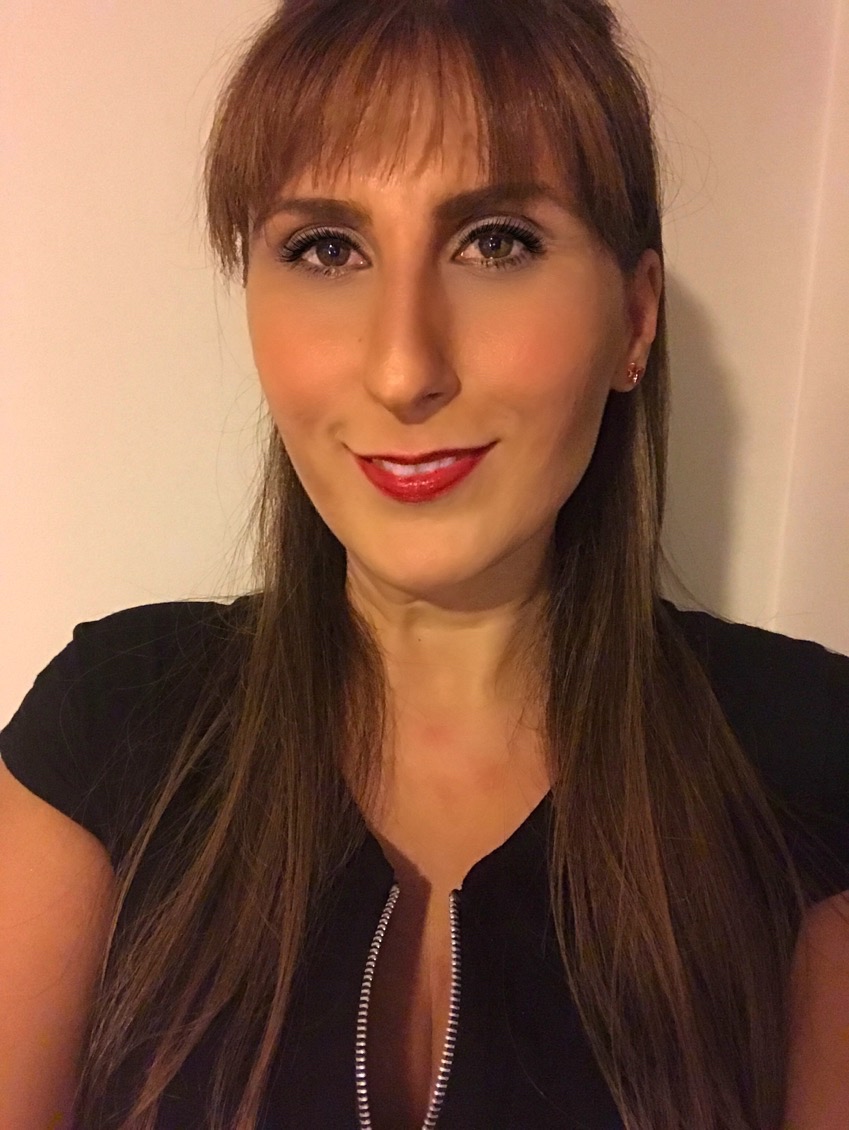 Burcu Tekbas, Director of Sales, Marketing and Travel Agencies of Turkey
Fly Express International Tour Operator, Istanbul, Sisli, Turkey
Burcu has been Director of Sales, Marketing and Travel Agencies of Turkey at Fly Express International Tour Operator since 2016. During her career, Burcu has been responsible for the development of Sales and Marketing processes and Brand Standards for the company. Burcu's other job experiences and qualifications are in Corporate Communications, 360 Degree Digital Marketing, B2B Business Development and Active Field Sales processes. Burcu was born in Ankara, Turkey and graduated from the Faculty of Tourism and Hotel Management at Mersin University, which has one of the oldest tourism courses in Turkey.
Dr. Lesley Thompson, Director of Exceptional Student Education
Monroe County School District, Sugarloaf Key, Florida, USA
Subash Thota, Data Architect/Project Manager
Synectics for Management Decisions, Inc., Ashburn, Virginia, USA
Subash Thota works as Data Architect and specializes in Big Data, Cloud, Data Integration and Data Analytics with significant experience in Project Management, Agile, and Data Governance. Subash has written several papers in the field of Big Data, Cloud, Analytics, and Artificial Intelligence.
Veronique Topping, Web Technology Specialist
Cablevision, New York, New York, USA
Tanja Turner, Digital Consultant - Learning Technologies
Freelance, Eight Mile Plains, Queensland, Australia
Tanja Turner is the founder and managing director of her own company. She offers Digital Management Consultancy, Podcasting, Blogging, Social Media and WordPress training opportunities for businesses and educational institutions. Her own Aussie Bloggers Podcast has had over half a million listeners and she is a great support to startups, entrepreneurs and businesses who wish to build their online presence through social media, online courses and technology enhancement while offering Digital Coaching services at the same time. Larger corporations are often seeking training for staff in the areas of technology and leadership, encouraging confidence, updated skills and the ability to reduce staff absenteeism by teaching life/work management priorities, which Tanja supports. Her passion project is supporting family carers of cancer patients and she does this by helping them write about their own journey.
Cathryn Warburton, Partner & Director
Acacia Law, Anstead, Queensland, Australia
Cathryn Warburton, the Legal Lioness, is a multi-international award winning lawyer, mentor and intellectual property specialist. She is a keynote speaker who appears on radio, television and her own video series helping her to empower hundreds of thousands of business owners.
Joyce Weiland, President
SoftPro, Raleigh, North Carolina, USA
Marci Weisler, Principal
MW Advisory, New York, New York, USA
Agung Wicaksono, MSc
PT Petrosida Gresik, Gresik, East Java, Indonesia
Hi young leaders, my name is Agung Wicaksono. I graduated from Master of Science Collage of Agriculture and Life Sciences Seoul National University, Seoul South Korea with some academic and non-academic accomplishments. I'm passionate on environment, education, science and social research, and youth development. From these interests, I always try to connect all my activities which are related to my personal background with my future plans. Being born and raised in Indonesia, I witness how development is overly focused on economic growth. As the consequence, Indonesia has been entering an urban era with the fact of many people settled in cities. The result of this phenomenon is negative impact of urbanization, such as poverty and environmental degradation. That is why I am encouraged to have a concrete role in the Sustainable Urbanization of Indonesia by contributing long-term solutions. My interest in urban environmental studies started when I built a community development program for destitute children in slum areas from 2010 until 2016.