Individual/Executive Awards Categories Final Judging Committee
2016 INDIVIDUAL/EXECUTIVE AWARDS FINAL JUDGING CHAIR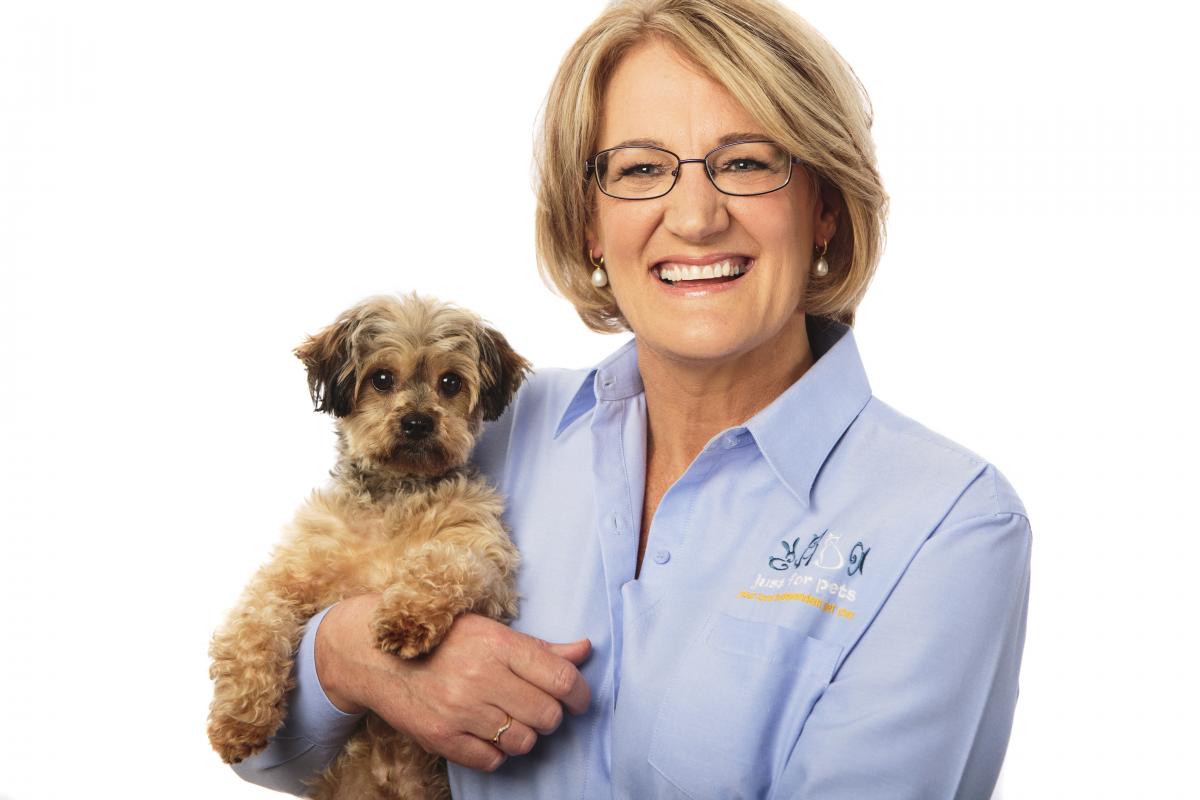 Karen Justice, CEO
Just For Pets, Suffolk Park, New South Wales, Australia
An award-winning business leader, Karen Justice has owned and managed the Just for Pets buying group business based in Byron Bay since January 2009. As CEO, she liaises with over 65 independent pet retailers and most major manufacturers and suppliers to the pet industry on a daily basis. Karen keeps her finger on the pulse in this fast-changing industry.
Karen's first job was as a vet nurse while she was still a teenager, which she did for four years before completing her Higher School Certificate and moving into the world of human health. She is a registered nurse who moved into private Child and Family Health Clinics when she started her own family. She managed a pharmacy for over eleven years, and then moved into the pet-care industry in 2005. After leaving the health industry completely, Karen owned and managed a pet shop for five years before taking on the challenge of a pet industry buying group.
Karen owns a beautiful Tiboodle (a cross between a Tibetan spaniel and a poodle) named Daisy, and a rescue cat named Sox, and is an avid marine fish enthusiast.
Committee:

Amy Anda, Director, Credence Management Solutions LLC, Vienna, Virginia, USA
 

Stephanie Carman, Head of People & Performance, Karrikins Group, Sydney, New South Wales, Australia
As expected of the Head of People and Performance at Karrikins Group, Stephanie has a broad professional background and has enjoyed a career that ranges from operational to sales team management with a real emphasis of driving performance, mentoring and training managers to create highly engaged teams, who in turn create great business results. Under Stephanie's leadership of the People and Performance function, Karrikins Group was recognised as an Employer of Choice for the 2016 Australian Business Awards. Stephanie holds an MBA from Macquarie Graduate School of Management focused on HR and psychology. She was awarded the 2015 Dave Ulrich HR Practitioner of the Year Award from the Australian Human Resources Institute and in 2016 was a Gold Winner in the Stevie Awards© Human Resources Executive of the Year category.
Etta Cohen, Founder, Forward Ladies, Leeds, Yorkshire, United Kingdom
Etta Cohen OBE has for the past 20 years been an active networker building up contacts throughout the U.K and abroad at all levels. In 2000 she set up Forward Ladies, a member organisation, with the aim of unlocking potential in professional/business women. Etta grew Forward Ladies into one of the fastest-growing business support organisations for women, working with all sectors and government. She recently sold the organisation to focus on mentoring and public speaking. She has also indulged her love of afternoon tea to launch a new food-related venture, www.sconesjamandcream.com. In 2015 Etta was awarded an OBE by HM the Queen for her services to women in business and entrepreneurship
Jeanne Conger, Executive Vice President, Rausch Coleman Homes, Fayetteville, Arkansas, USA
Jeanne Conger has more than 25 years in the housing industry with both public and private homebuilders and is considered an industry expert. She is a real estate Broker, National Association of Home Builders Certified Graduate Builder, and Certified Green Professional. While she has worked in design studios, marketing departments, operations, finance, merchandising departments, and sales management and is responsible for sales operations in 7 markets. Jeanne enjoys nothing more than being in the trenches and learning from the teams in the field.
Emilia D'Anzica, Vice President, Customer Engagement, WalkMe Inc, San Francisco, California, USA
Emilia D'Anzica is the Vice President of Customer Engagement at WalkMe, a game-changing real-time guidance platform. She is a certified Scrum master, PMP certified project manager, a Software-as-a-Service blogger and a frequent speaker at conferences. In the span of her career, Emilia has received awards for building and scaling outstanding global customer success teams including the 2016 Customer Service Team award. She has also received awards for being a top client service manager and leader, including the 2015 Totango Customer Hero award. Emilia's focus is customer operations strategy and scale.
Brenda Gallick, Director of Human Resources, Billhighway, Troy, Michigan, USA
In addition to culture and engagement strategies, Brenda is responsible for talent acquisition and development, as well as compensation, benefits programs, policies, and strategic performance objectives at financial management solutions provider Billhighway. Her commitment to exceptional human resource practices has allowed her to create an award-winning culture with both regional and national recognition.
Yvonne Howie, Chief Executive/NSW, The CEO Institute, Sydney, New South Wales, Australia
Yvonne is CEO, New South Wales based in Sydney for The CEO Institute , Australia's largest CEO groups for CEOs and C suite leaders ,growing their skills through experiential learning in small mastermind groups each month, led by professional Chairmen and Chairwomen. Yvonne is also a company director and serves on a number of for profit and not for profit boards.
 

Katherine Johnson, Director, TAPfit, Brisbane, Queensland, Australia
Co-creator and Creative Director of the International Dance Fitness Brand "TAPfit". TAPfit recently expanded to the UK, China and the US and is starting live classes globally. I represented TAPfit on a recent PR tour through the US including appearances on "Hollywood Today Live", "Good Day LA", "Hallmark Home and Family" and also "The Morning Show" in Australia.
Brad McManus, High Performance Executive Coach, ScopeOne, West Perth, Western Australia, Australia
Brad is an experienced coach specialising in high performance. His expertise includes more than 20 years leading organisations and teams, coaching high performing people and building high performance environments. He coaches leaders around the world who are considered to be the highest performers and have the highest potential in business, sport, science, defence, performing arts and academia.
 
Karen Paterson, Director of Payroll Platform, Intuit, New Jersey, USA
Karen is a serial entrepreneur currently holding the position of Director of Global Payroll at Intuit.  Karen had shipped the very first International Payroll ASP in 2000, and built this business into a market-leading, multi-national technology and service company. She exited the company in 2010 to found Acrede, which was acquired by Intuit in 2014.  Karen also mentors young entrepreneurs in technology businesses.
Dana Shaw-Arimoto, Professional Training & Coaching, Phoenix to the Fifth, Foster City, California, USA
In my thirst for knowledge and desire to improve the world I live in, I have become an avid advocate for the nonemployee labor space as well as the advancement of women in STEAM. It is in this spirit that I founded Phoenix5th. Phoenix5th is my way of transforming today's corporate culture into one that dissolves the "work-life balance myth" and encourages people to Stop Settling™ in their personal and professional lives. Prior to the founding of Phoenix5th, I was the President of the Alliance and Advisory Practice at TalentWave, where I was an architect of change by leading the company's strategic Alliances and Advisory practice, the first in the industry. I was responsible for the team of experts who jump-started TalentWave's growth engine with the vision of revolutionizing the way companies and freelancers take the first step to becoming compliant while adding ongoing value to a new equation in an evergreen way.
 

Letty Swank, COO, ePurchasePower, Los Gatos, California, USA
Senior-level executive with a passion for working with innovative teams and companies in hands-on roles. Experience in the software, e-commerce and consulting industries, including start-up and Fortune 1000 companies.
 

Kate Talbot, Director of PR, Ignition, Inc., Venice, California, USA
Kate is an award-winning communications specialist whose career spans the US, UK, and Australia. She has worked for major blue chip companies and also nurtured smaller start-ups, using her global experience to bring fresh thinking to the people and brands she promotes. The 2016 PR World Awards named Kate Woman Executive of the Year.
Tania Taylor, Sales & Marketing Director, Petway Petcare Pty Ltd, Arundel, Queensland, Australia
A sales and marketing specialist with over 20 year's experience in the hotel, event management, and audio-visual industries across Australia, Asia, and the Middle East.  Joined the family business, Petway Petcare, in 2013 since when the company has had major growth year-on-year.  Its products are now sold in independent pet stores across Australia and are exported to New Zealand, the UK, and USA.