Individual/Executive Awards Categories Judging Committee
2017 INDIVIDUAL/EXECUTIVE AWARDS JUDGING CHAIR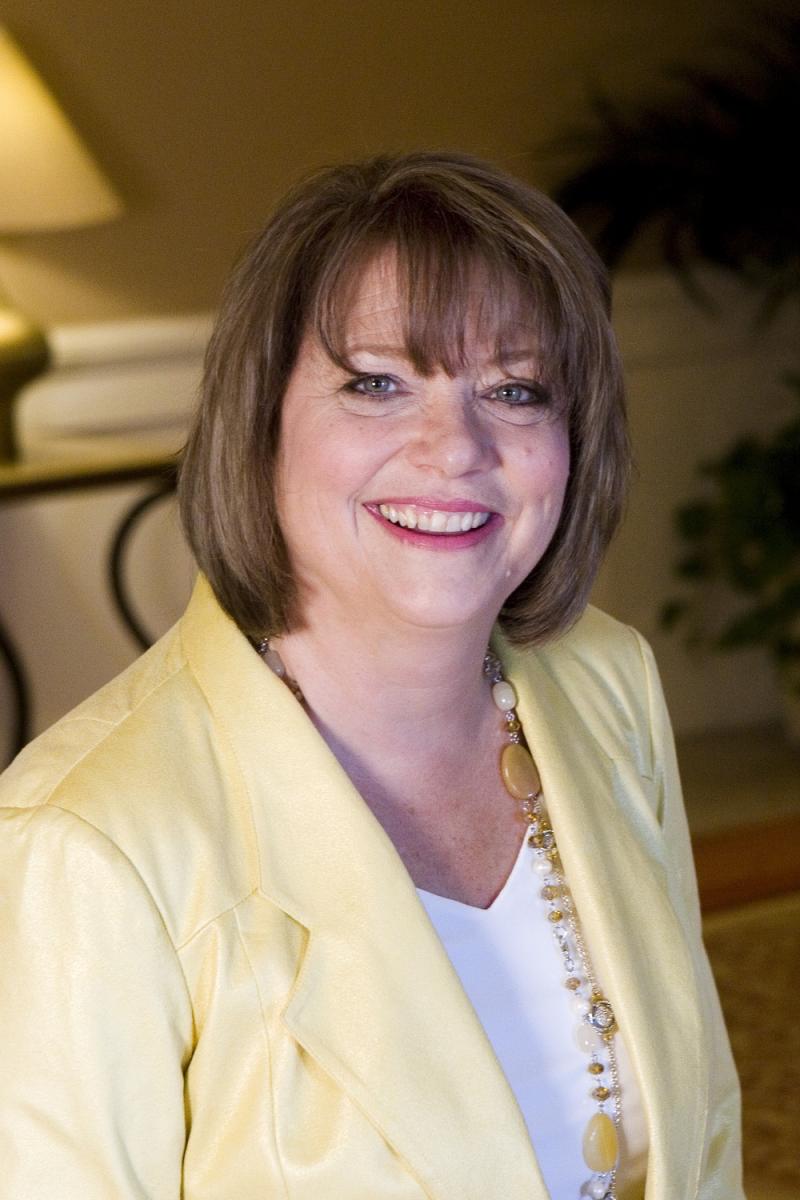 Rebecca Flood, CEO
New Directions for Women, Costa Mesa, California, USA
In her nearly four decades of experience in the health care industry, Rebecca J. Flood has demonstrated expertise in program development, implementation, and evaluation. She was with Seabrook House in Seabrook, New Jersey, for over 25 years. As Vice President of Treatment Services, she oversaw the organization's residential treatment programs and the planning of specialized treatment for women, adolescents, and individuals with co-occurring disorders. She has also distinguished herself in the areas of marketing, fundraising, technical assistance and board development. As CEO of New Directions for Women since 2004, her expertise has been applied exclusively to issues relating to women of all ages, pregnant women in any trimester, and women with dependent children affected by addiction.
Rebecca has always been committed to giving back and has given of her time, talent, and treasure by serving on international, national, and local boards, providing training at national conferences, and serving as a CARF surveyor. She is currently a member of the National Association of Addiction Treatment Providers (NAATP) Board and of the Seabrook House Board, and is President of the Association of Intervention Specialists (AIS).  She is also a member of the TRIAD Board and the Advisory Committee for Limen House in Wilmington, Delaware; and of the Sober Living Coalition Board for the State of California.
Rebecca attended Johns Hopkins University and obtained a Master's Degree in Human Services from Lincoln University in Pennsylvania. She is a Licensed Alcohol and Drug Counselor (LCADC) in the state of New Jersey; a Nationally Certified Drug & Alcohol Counselor (NCAC II); and is certified in California, Delaware, and New Jersey as a Drug & Alcohol Counselor (CADC II).
Rebecca tells us: "The old saying that 'you always get more than you give' has certainly come true for me in my life. Being able to Chair the 2017 Individual/Executive Judging Committee is a great example of that. I am honored to share some of my time in recognizing incredible, visionary women all over the world that are impacting our communities for the better."
COMMITTEE:
Amal Al-Najjar, Human Resources Supervisor
Fluor Corporation – Kuwait, Ahmadi, Kuwait
Amy Anda, Director & Health Practice Lead
Credence Management Solutions LLC, Vienna, Virginia, USA
Tya Bolton, CEO/Event Producer
Exceptional Business Solutions, LLC, Charlotte, North Carolina, USA
Tya Bolton is the CEO / Event Producer of the award-winning Exceptional Business Solutions, LLC. Tya is committed to leaving a footprint in the lives of other entrepreneurs and communities across the globe. Whether producing an event or guiding a client with strategic planning, her clients are truly grateful for the growth they experience.
Kim Clark, Principal
Polished Professionals Boston, Boston, Massachusetts, USA
Kim L. Clark is the founder of POLISHED PROFESSIONALS BOSTON, a strategy and marketing consultancy. She also develops workshops and classes that provide instruction in writing business plans. Kim holds a B.A. in Psychology from Simmons College.
 
Etta Cohen, Founder
Forward Ladies, Leeds, United Kingdom
Maria Coyne, CEO & President
Cornerstone Fund, Cleveland, Ohio, USA
Maria C. Coyne serves as the President and CEO of the UCC Cornerstone Fund. Maria is a financial services executive with over 30 years of experience in commercial and retail banking. Nationally recognized as an engaging leader, Maria was named one of the 25 Most Powerful Women in Banking twice.
 
Susan Davis, Chairman
Susan Davis International, Washington, District of Columbia, USA
Susan Ann Davis, a pioneering woman business owner, has grown Susan Davis International over three decades into a global strategic communications agency. Internationally known for her expertise in strategic positioning, reputation management, crisis and cyber risk communication, Ms. Davis provides counsel to key industry and government executives worldwide.
Robyn Davis, Owner
When I Need Help, Columbia, South Carolina, USA
Rhona Driggs, President
Volt Consulting Group, Orange, California, USA
Rhona Driggs is recognized by SIA as one of the Global Power 100 Women in Staffing. As President of Volt Consulting Group and Executive VP of Commercial Operations at Volt Workforce Solutions, Rhona's collaborative, passionate leadership drives strategic staffing partnerships and MSP programs with many of the world's leading brands.
Dr. Elijah Ezendu, Chairman
Charisma Broadcast Film Academy, Nigeria
Dr Elijah Ezendu is Award-Winning Business Expert & Certified Management Consultant. He had functioned as Chairman, Charisma Broadcast Film Academy; Group Chief Operating Officer, Idova Group; CEO, Rubiini (UAE); Special Advisor, RTEAN; Chair, GCC Business Council (UAE); Chairman (Certification & Training), Coordinator (Board of Fellows), Lead Assessor & Governing Council Member, Institute of Management Consultants (Nigeria); Member, Board of Directors (Several Organizations). He holds Doctoral Degree in Management, Master of Business Administration and Fellow of Institutes. He had been a member of Guild of Soundtrack Producers of Nigeria. He's an author and extensively featured speaker.
Dr. Hüsniye Firat
The Ministry of Customs and Trade, Ankara, Turkey
Heisha Freeman, Executive Vice President
MoveCenter, Dallas, Texas, USA
Heisha Freeman holds the position of EVP with MoveCenter, a global employee relocation management company. She is responsible for all sales and marketing operations, plus setting strategic direction and organization alignment towards those goals. Passionate about customer service, Heisha is most proud of her company's client retention rate of 100% for 24 years.
Gary Hatch, President
Road Ready Inspections, Phoenix, Arizona, USA
Over 30 years as an Entrepreneur, Mentor, Consultant, and Advisor to Small Businesses.  Avid Pilot, Fisherman, and loves to Restore Classic Cars.

 
Joann Hizon, Vice President - HR, Admin & Facilities
SM Investments Corp, Pasay, Metro Manila, Philippines
Has 30 years hands-on experience in HR, Administration, Training, Operations, Facilities and General Services. Experience culled from the telecommunications, BPO, semiconductors, IT and the pharmaceutical industries. Sought-after resource speaker on career counseling, succession planning, workforce planning, workplace diversity, and organizational transformation.
Jan Ibey, Managing Director - Middle Market Lending
LendSpark, Newport Beach, California, USA
Jan is an entrepreneur, financial services executive, relationship enthusiast and co-founder of two national financial services firms.  She currently is building out the Middle Market Group for LendSpark, a private commercial finance company.  Jan focuses on new business relationships and fosters financial solutions for entrepreneurs and lower middle market businesses across the county with revenues from $5 million to $100 million. As a direct lender, Jan provides working capital to growing businesses with speed and flexibility.  Serving others is a key value and mission for Jan.  She sits on the Board of Directors of Serna Academy, an Orange County sober high school. Jan is passionate about kids, so she also serves on Olive Crest's Gift Planning Advisory Council.  She lives in Newport Beach, has two adult daughters and an adorable rescue dog named Scout.
Karen Justice, CEO
Just For Pets Australia, Suffolk Park, New South Wales, Australia
I live in beautiful Byron Bay Australia and run a buying group for independent pet stores accross the country. That entails providing support and advice to 63 retail members, liaise with suppliers including negotiating trading terms, store rebates and promotional activities. I manage all areas of the business office, staff, finance and legals. My role includes developing strategies to enable independent pet retailers to effectively compete with corporate competitors.I am also proudly an advocate for responsible pet ownership, animal welfare and the ethical sale of pets in pet shops.
Hilary Kaye, Chief Executive Officer
HKA Marketing Communications, Tustin, California, USA
Hilary Kaye founded and has been at the helm of a respected PR and marketing communications agency for more than three decades. Hilary is proud of HKA's track record helping both for-profit companies and nonprofits achieve tremendous success. HKA has won a Stevie Award for Community Involvement and Hilary personally has earned awards for business integrity and ethics.
Brandy Lee, Director HR & Administration
Vinci Construction Grands Projets (SCL 1103 & 1122), Hong Kong
Brandy Lee is Director - Human Resources and Administration for Vinci Construction Grands Projets (SCL 1103 & 1122), a major international construction company, and part of Vinci from France employing more than 185,000 in 800 subsidiary companies over 100 countries across five continents. Vinci design, finance, build and operate infrastructure and facilities that help improve daily life and mobility for all.
Anil Machado, President
India Sklep, Sieradz, Lodzkie, Poland
25 years successful experience providing fiscal, strategic and operations leadership in uniquely challenging situations. Dynamic, results-oriented leader with a strong track record of performance in turnaround and high-paced organizations. Utilize keen analysis and insights and team approach to drive organizational improvements and implementation of best practices. Superior interpersonal skills, capable of resolving multiple and complex (sales, human resources, legal, financial, operational) issues and motivating staff to peak performance.
Rúna Magnúsdóttir CEO & Founder
The Change Makers - Empowering Leaders to Catapult the Change, Interconnect - Iceland, Reykjavik, Iceland
The internationally awarded personal branding author, speaker and strategist and the creator of The Change Makers; a group of world-class trainers, teachers, transformational- and thought leaders, dedicated to helping today's leaders and politicians to catapult the change they want to see in their organisation, community or country. Past Vice-President FKA - (The Association of Women Business Leaders in Iceland); Ambassador for IWIB (International Women in Business); Co-Founder The Network for Transformational Leaders.
Melissa Marengo, Education, Training & Outreach Coordinator
MTM, Mendota Heights, Minnesota, USA
Melissa has worked in Leadership, and outreach/coaching projects. Since working for MTM, she has assisted with training, new contract implementation and process improvement. Melissa very much enjoyed her leadership and mentoring roles which enabled her to encourage her team to become the best. Melissa was awarded employee of the month twice and was recently recognized as a Spotlight award winner by the CEO & President of her organization.

Karen McFadzen, Director
Vision Training Australia Pty Ltd, Sydney, New South Wales, Australia
Karen is a senior executive that is known for developing talent, ideas and achieving organisational outcomes. Her leadership experience includes officer in the Australian Army, senior executive in Cisco Systems, a trustee for Cisco Foundation Board (NFP) and executive leadership speaker.
 
Colin McKillop, Executive Director
WECAN - Windsor Essex Capital Angel Network, Windsor, Ontario, Canada
Colin McKillop is an Industry 4.0 Executive with a track record of value creation and a reputation for leadership in global business. My leadership roles cut across industries including: Aerospace, Agriculture, Automotive, Biotechnology, Business Services, Chemicals, Clean Technology, Construction, Consulting, Consumer Products, Digital Marketing, Education, Electronics, Environmental, Financial Services, Fintech, Internet, IT Services, Legal, Marketing/Advertising, Media and Entertainment, Medical Devices, Mining, Mobile, Nanotechnology, Oil and Gas, Real Estate, Robotics, Software, Telecommunications and Transportation. I have strategic experience across the global manufacturing industry (Asia, Europe, NA) with Joint Ventures, M&A, PE, divestiture and business investment. During my career, I have worked on multiple joint strategic business projects with McKinsey & Company, Boston Consulting Group, Deloitte, PWC, E&Y, KPMG and Towne Group LLC.
Phyllis Meagher, Chief Executive Officer
Beacon House, Pacific Grove, California, USA
Phyllis has over 30 years of experience in the addiction and mental health treatment field. She has held a wide range of clinical and executive positions in hospitals, residential facilities, outpatient clinics as well as managed care companies; specializing in alcohol and other drug addictions, psychiatric disorders, eating disorders and chronic pain treatment. She has a Bachelor's Degree in Behavioral Science with an emphasis in Personnel Management, as well as a Master's in Business Administration with an emphasis in Organizational Leadership. She is board certified by the American College of Healthcare Executives in Business, a Certified Alcohol and Drug Counselor, as well as a Certified Eating Disorder Specialist.
Görkem Özkan, Human Resources Manager
Turkish Petroleum, Ankara, Turkey
Görkem Özkan has over 14 years experience in Human Resources Management, mostly in the energy sector. Görkem has been studying a Ph.D. in HR Management Career Counseling at Ankara University. She is ICF Member Coach. Görkem is a gender-equality activist. She gives full weight to Personnel Development and has published many articles and books on that subject. She has won several Stevie awards in 2014 and 2015, including for HR Department of the Year, Female Executive of the Year in EMEA, and Woman of the Year.
Toni Potter, Director
AMERICAN SYSTEMS, Chantilly, Virginia, USA
Susan Sudman, President & CEO
xydeko inc, Annapolis, Maryland, USA
A retired EY partner, Ms Sudman is a management consultant to leaders of healthcare and financial services organizations, identifying market strategies to fuel growth and financial improvement opportunities. Her business achievements have been recognized by Working Women, St. Louis Magazine, and Today's Chicago Woman. Ms. Sudman has served on national non-profit Boards advocating for women. She holds a MS, from MIT and a BS, cum laude, from Tufts.
Liz Trotter, Managing Partner & Financial Adviser
Triple A Financial Services, Adelaide, South Australia, Australia
Managing Partner of Triple A Financial Services and over 20 years in banking and finance. Liz is a true innovator of her industry, her passion for women's financial literacy has seen her recognised amongst her peers in Australia's National 2017 Women In Finance Awards. Outside of the office Liz is proud mum of 4 busy teenagers making work life balance rewarding.
Leslie Vickrey, CEO & Founder
ClearEdge Marketing, Chicago, Illinois, USA
Becky Wilson, Chief Visibility Officer
WDS Marketing & PR, Overland Park, Kansas, USA
Becky S. Wilson is the Chief Visibility Officer at WDS Marketing & Public Relations. Her agency utilizes media attention, awards & honors, and business milestone marketing to help clients get known. Becky is a 2017 Grand Stevie Award honoree and was selected as the 2015 Kansas Minority Business Advocate of the Year.