Company/Organization Categories Judging Committee
2018 COMPANY/ORGANIZATION AWARDS JUDGING CHAIR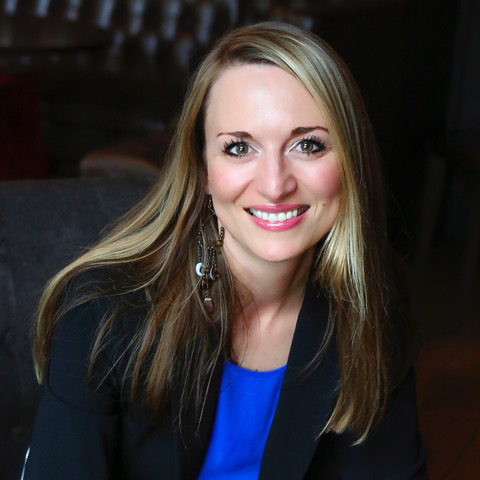 Victoria Usher, Founder & CEO
GingerMay PR, London, United Kingdom
Victoria is Founder and CEO of GingerMay, a multi-award winning marketing communications and PR consultancy with offices in London, New York, and Berlin.
   A former data analyst for Proctor & Gamble, Microsoft, and FTSE 500 companies, Victoria founded GingerMay in 2010 to offer businesses a data-driven communications partner. GingerMay was crowned B2B PR Agency 2018 as a result of its reputation for rigor, remarkable thinking, and strong relationships with clients and journalists.
   Victoria has received international acclaim for her work in the marketing and communications sector. She was named Industry Leader of the Year at the PRCA Dare Awards 2018, and won two Gold Stevie® Awards in the 2017 Stevie Awards for Women in Business for Fastest-Growing Company and Women-Run Workplace of the Year.
COMMITTEE:
Eline van den Broek-Altenburg, Associate Professor
University of Vermont, Burlington, Vermont, USA
Eline is an Assistant Professor at The Larner College of Medicine at the University of Vermont. Her research focuses on consumer behavior in health insurance and patient decision-making in healthcare. Between 2005 and 2017, Eline was the director of a health policy think tank in The Hague, The Netherlands and she worked as a health policy adviser in the Dutch and European Parliaments. In 2012, Eline moved to academia in the US and has since won several awards and grants for her research.
Beena Ammanath, Founder & CEO
Humans For AI, San Francisco, California, USA
Beena is an award winning senior digital transformation leader with extensive global experience in Artificial Intelligence, big data, and IoT. Her knowledge spans across e- commerce, financial, marketing, telecom, retail, software products, services and industrial domains with companies such as Hewlett Packard Enterprise, GE, Thomson Reuters, British Telecom, Bank of America, e*trade and a number of Silicon Valley startups. She is currently the Global Vice President for Big data, Artificial Intelligence and Innovation at HPE. Prior to that she was the Vice President of Innovation and Data Sciences at GE. She is also the Founder and CEO of nonprofit, Humans For AI Inc. She has co-authored the book "AI Transforming Business."
Victoria Barnett, Senior Marketing Director
Royal College of Nursing, Epping, Essex, United Kingdom
Victoria is an experienced marketer, with both private and public sector expertise. She is also an entrepreneur with her own businesses and is passionate about supporting other SMEs. She is a previous recipient of Women in Business, and International Business Stevie Awards.
Janet Beale, Director  
Sytor Enterprises, Sydney, New South Wales, Australia
Janet has 30+ years of experience in Superannuation, Insurance, Investment Governance and Technology having held the following executive roles: National Manager of Information Technology at Australian Administration Services; General Manager of KAZ Group Limited, and Assistant Vice-President for Manulife Financial. She received the Financial Services Council "Industry Excellence Award" (2015).
Jen Brown, Director of Marketing, EMEA
Tealium, Reading, Berkshire, United Kingdom
Jen has over 18 years' marketing experience in the technology industry – transitioning from the client to vendor side, with a unique insight into the needs of brands. She balances her passion for marketing with being a busy working mum and is a self-confessed Formula 1 enthusiast.
Beverly Butler, Senior Vice President
Wells Fargo, San Francisco, California, USA
Maria Cadbury, Founder & CEO
We Are Spring, London, United Kingdom
Maria Cadbury recently started Spring, a specialist influencer marketing company, Spring Advisory help brands, publishers and agencies build out their influencer based revenue model. Spring Studio delivers beautifully curated branded content created by our influencers. She has nearly 20 years in digital advertising and the last 7 has been at managing director level. She mentors digitals executives early in their careers.
Lucia Caron, Director, Product Support
Verint Systems, Inc., Herndon, Virginia, USA
Lucia Caron has over 20 years of experience in the IT industry focusing on product and technical support, operations analysis, due diligence, managing rapid technical change, process design and implementation and customer. Lucia also has a Doctorate degree in Management, Organizational Leadership, specializing in information systems and technology.
Andrea Carson, Senior Director, Executive Communications
SAP, Vancouver, British Columbia, Canada
Andrea Carson leads communications for the head of Global Channels at SAP. She has been with SAP for more than eight years, in various leadership roles in both marketing and communication. Currently, Andrea is pursuing her Masters in International and Intercultural Communications at Royal Roads University.
Madhukar Chilaka, Financial Analyst-Advanced
ExxonMobil, Woodlands, Texas, USA
Madhukar Chilaka is an experiences financial analyst with experience in Energy companies, Mining, Pharma, and Hardware. He works mainly on asset management, Projects and Joint venture accounting using SAP.
Etta Cohen, Founder
Forward Ladies, Leeds, Yorkshire, United Kingdom
Susie Crowder, Chief Executive Officer
Nexus Technology Ltd, St Helier, Jersey, United Kingdom
Susie Crowder is the Chairman of Nexus Technology Ltd. She has also recently established a philenthropic foundation called Bright Futures LBG which aims to inspire lifelong learning by providing accurate, professional and inspiring careers advice and mapping and funding to those who wish to upskill in an area relevent to the future of the economy. She has previously served as a NED on the UBS Board, CMI Board of Trustees and other technology businesses.
ElsaMarie D'Silva, Founder & CEO
Red Dot Foundation (Safecity), Mumbai, Maharashtra, India
ElsaMarie D'Silva is the Founder & CEO of Red Dot Foundation (India) and President of Red Dot Foundation Global (USA). Its platform Safecity, crowdsources personal experiences of sexual violence and abuse in public spaces. Since Safecity started in Dec 2012, it has become the largest crowd map on the issue in India, Kenya, Cameroon and Nepal.  ElsaMarie is currently a Yale World Fellow, a 2019 Reagan Fascell Fellow and an alumni of the Stanford Draper Hills Summer School, the US State Department's Fortune Mentoring Program, Oxford Chevening Gurukul and the Duke of Edinburgh's Commonwealth Leadership Program. She is also a fellow with Rotary Peace, Aspen New Voices, Vital Voices and a BMW Foundation Responsible Leader.  She is listed as one of BBC Hindi's 100 Women and has won Female Entrepreneur of the Year Award by Dusan Stojanovic (European Angel Investor of the Year 2013), Government of India Niti Aayog's #WomenTransformingIndia award and The Digital Woman Award in Social Impact by SheThePeople. In 2017, she was awarded the Global Leadership Award by Vital Voices in the presence of Secretary Hillary Clinton. She is also the recipient of Gold Stevie Award for Female Executive of the Year - Government or Non-Profit -10 or Less Employees in 2016.  Her work has been recognised by the United Nations Alliance of Civilisations through the Intercultural Innovation Award and the UN Foundation at the Solutions Summit 2016.  She has penned articles that have appeared in CNN, Huffington Post, WIP amongst others. She has spoken about her work at the Aspen Ideas Festival , at TEDx MidAtlantic, UN Women, State Department, Vital Voices South to South Leadership Summit. She has been a panelist for World Bank, NDI, USIP, SheThePeople and hosted a roundtable at the Bloomberg CityLab London 2015.  Prior to Safecity, she was in the aviation industry for 20 years where she worked with Jet Airways and Kingfisher Airlines. Her last portfolio was Vice President Network Planning & Charters where she oversaw the planning and implementation of 500 daily flights.
Rebecca Daly, Founder and CEO
Giftie, Berkhamsted, Hertfordshire, United Kingdom
Christine Esterling, Director of Change Management
Enabling Technologies Corp, Sioux Falls, South Dakota, USA
Kiyla Fenell, CEO
Fenell International LLC, Tulsa, Oklahoma, USA
Sandra Finn, Founding Partner
EdgeCraft Advisors, Hollywood, Florida, USA
Sandra Finn is a board member, mentor, and C-suite executive with a 30+ year history leading successful corporate transformations in business and consumer service industries.  She has been repeatedly recognized as one of the top business women in Florida.  Non-profit commitments include The Venture Mentoring Team and Babson WIN Lab.
Katherine Goldman, Creative Director/Owner
The Very Thing, New York, New York, USA
Katherine honed her creative skills in the advertising business, then refocused to experience marketing at Jack Morton. As Senior VP Executive Creative Director, she led creative for major B2B clients. Katherine is also an author: My Mother Worked and I Turned Out Okay, a speaker: 3% Conference, a teacher: Miami Ad School.
Rebecca Gutierrez, Owner
bScene Marketing Solutions, Miami, Florida, USA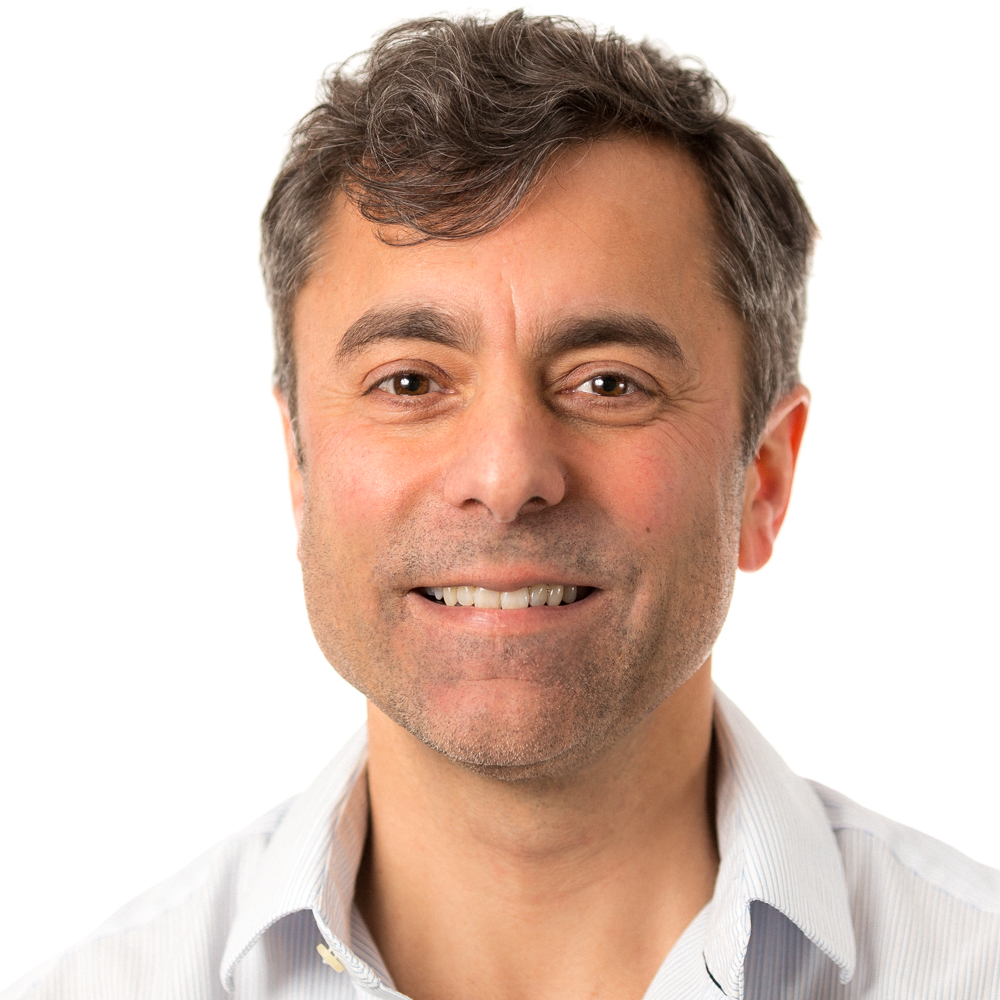 Barry Hartunian, Vice President, People & Culture
Toast, Inc., Boston, Massachusetts, USA
Barry Hartunian has more than 25 years of business and human resources experience across a number of industries. Most notably, he has been an active business leader in the technology and software sector with companies that have experienced significant growth and success in their markets. His passion for global HR has grown out of his experiences living and working abroad while successfully pioneering and growing global operations for a number of successful companies including ATG, Spotfire, Veson Nautical and Toast.
Fran Horner, Strategic Consultant
VoC Consulting Group, Chicago, Illinois, USA
Fran has more than 25 years of experience in contact center operations with 13 of those in healthcare. She co-founded a strategic healthcare consulting firm in 2012, and launched VoC Consulting Group in December 2017 focusing on contact center operations and solutions to improve patient engagement.
Erika Hovland, Managing Director
IOLITE360, Bryn Mawr, Pennsylvania, USA
Erika Hovland has been Managing Director of IOITE Global and its IOLITE360 services since 2011. She has more than 15 years experience in developing marketing strategy, training commercial sales and marketing teams and business development. She also teaches undergraduate courses in marketing at Temple University.
 
Syeda Amna Nasir Jamal, Founder
Tavuun Welfare Association, Karachi, Sindh, Pakistan
Anne Jefferies, Global Business Energy Solutions Projects
AT&T Business, Biggar, Lanarkshire, Scotland, United Kingdom
A hard-working, positive leader who builds global partnerships to achieve goals with integrity.

 
Paula Kennedy Garcia, Vice President European Markets
Convergys, Belfast, Antrim, United Kingdom
Paula Kennedy Garcia has held a VP role at Convergys for the last 3 years, spearheading European growth. With more than 20 years senior leadership experience in BPO, she partners with some of the largest corporations in the world to define business improvement and success strategies in the customer management and digital space.
Jenny Kitchen, Managing Director
Yoyo Design, Tunbridge Wells, Kent, United Kingdom
Jenny is the Managing Director of Yoyo, a multi-award winning creative agency, with a focus on digital products and services. Jenny spent the last 12 years working in marketing agencies, devising strategies for her clients and over the last 7 years, running a healthy and growing business with a loyal client base and team.
Jennifer Kyriakakis, Founder & Vice President, Marketing
MATRIXX Software, Saratoga, California, USA
MATRIXX Founder and Vice President of Marketing, Jennifer Kyriakakis, brings deep expertise in both telecoms and software with roles ranging from complex systems delivery to technical sales to strategic marketing. Her 20 plus years of experience helping Telcos reinvent themselves has propelled the growth of MATRIXX into markets all over the globe. In 2009, Jennifer co-founded MATRIXX Software with the vision of transforming how Telcos do in business in the digital economy. Jennifer is a Forbes contributor and is often recognized for her impact on the industry. Some of those acknowledgments include being named Women in IT Entrepreneur of the Year by Information Age, Women to Know in Mobile from Martech Executive, 2017 Women of Influence by Silicon Valley Business Journal, Gold Innovator of the Year and Silver Entrepreneur of the Year by Women World Awards and most recently a Women in Business Gold Stevie®. As a panelist and keynote speaker, she has shared her thoughts on the topics of leadership and technology at events including Mobile World Congress, Big Communications Event, TM Forum Live and Telecom Council Mobile Forum.
Lily Li-wen Zhang, Adjunct Professor
Seton Hall University, New Jersey, Flushing, New York, USA
Chris Litherland, Management Consultant and Executive Coach
Mariposa Consulting International, Heinsberg, North Rhine-Westphalia, Germany
Chris Litherland is an Organization Effectiveness Consultant, Business Mentor, Executive Coach, and the founder of Mariposa Consulting International. Based near Dusseldorf in Germany, he specializes in helping global organizations to address strategic challenges in areas such as employee engagement, employer branding, mobility, organizational performance, recognition and rewards, and talent management. He has held senior international HR roles, including American conglomerate Honeywell, Intermec Technologies, analytics software developer SAS Institute, and Japanese computer giant Fujitsu.  Chris is an Environmental Studies graduate from Sheffield Hallam University, a Chartered Fellow of the CIPD.  He is SHRM-SCP and GPHR accredited, and a former global advisory board member with SHRM. Recently, he completed ICF-accredited coaching training, and is in the process of becoming ICF accredited (ACC).  Chris is a founding board member of the SHRM Forum Leadership Board for Austria & Germany. He is a regular judge for The International Business Awards®, Judging Committee HR Chair 2018, and a member of the Workforce Business Intelligence board. He is a frequent keynote speaker and panelist at global conferences, a writer, and thought-leader. In addition, Chris is a keen supporter of charitable causes and organizations, including Save the Children, UNICEF, and the International Red Cross.  He is originally from the UK and for the past 19 years has been based in Germany. His motto is: #learn2live #live2learn.
Scott Maloney, Managing Director
Crain & Company, Albuquerque & Denver, New Mexico & Colorado, USA
Scott Maloney has been the Managing Director of Crain & Company for 9 years and delivered some of the most innovative strategies and acquisition deals to clients globally.  He has nearly two decades of experience in the biotech, pharma, tech, and consumer industries having been leadership in Fortune 500 companies as well as fast growing startups.
Sandra Richardson, Managing Director, M&A Advisory Services
Align Business Advisory, Napa, California, USA
Sandra is the Managing Director, M&A Advisory Services with Align Business Advisory Services, a woman-owned, middle market M&A firm. Prior to Align, Sandra was a software entrepreneur, owning a SaaS company. She also founded Take2, a consultancy providing strategy services to startups. Sandra also offers online courses in business strategy.
Gary Shumaker, President and CEO
C2 Solutions Group, Inc., Reston, Virginia, USA
Julia Smith, Director of Communications, EMEA and APAC
Impact, London, United Kingdom
Julia Smith is an Independent Digital Consultant specialising in brand safety, fraud prevention, ethicial trading, piracy, programmatic trading, ad operations, PR, sales training, motivational speaking, ad trading and digital strategy. Her long term clients include Impact, Tug,   Improve Digital & The 614 Group. Julia is also Board Advisor to Intrinsic Europe which manages The Alliance ( Symmachia AOP Alliance). Her other clients have included whiteBULLET, Philip Lee Lawyers, Grapeshot, Lexteq, Inskin Media,  Admonsters and IFPI. Julia is also a Partner in global consultancy, The 614 Group.
Jennifer Stanley, Managing Director
Appetite Creative c/o DigiFutures, London, United Kingdom
Jenny Stanley, Founder and MD of Appetite Creative Solutions and Women's networking group, FemmeNiche.



 
Katrin Stigge, CEO
Firma ANIMARTES, Riehen, Basel, Switzerland
Jeanne Travis, President
Industrial Security Integrators, LLC, Herndon, Virginia, USA
Jeanne is responsible for all aspects of implementing the organization's vision, mission and overall direction. She oversees the complete operation and success of IsI while maintaining awareness of opportunities for expansion, customers, and new Industry and Government standards. Jeanne has a Bachelor of Science in Mathematics from VA Tech University.
Sandi Webster, Chief Learning Officer
Pandi LLC, Brooklyn, New York, USA
Sandi Webster was a previous co-founder of Consultants 2 Go, a marketing and analytics company that provided consultants to Fortune 500 companies.  After 16 years, she is now a co-owner of Pandi-App, LLC and sits on mid-size corporations boards.  Sandi received her Doctorate in Business Administration from Temple University.
 
Dr. Ambreen Zaman Riaz, Consultant
I Change Her Life, Boston, Massachusetts, USA
Physician and social entrepreneur with tri-sector experience in health-care, private and social sectors. I am a Harvard Graduate with an MPA and Edward S. Mason Fellow of Public Policy and Management. I Started my social enterprise from a small startup in rural village in Pakistan and successfully scaled the organization to conduct international projects. I have lived as an expat in eight different countries across four continents. I am winner of Steve Business Awards New York, Atraaf Heroes Award by Razza Rabbani, Chairman Senate Pakistan and nominated as finalist for Nelson Mandela award in 2016. I also a TED EX speaker and Marathon runner.