2016 Annual Reports & Publications Judging Committee
Chair: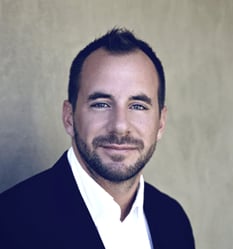 Justin Bell, CEO
Lion Agency, Miami, Florida, USA
Justin Bell is an experienced marketing executive and brand strategist residing in Miami, Florida. Justin is CEO of Lion Agency, a multinational digital agency with offices in Buenos Aires, Miami and São Paulo. Lion Agency is an award-winning agency (earning five American Business Awards in 2015), and works with leading brands including American Express, Celebrity Cruises, Elizabeth Arden, FANIA Records, Tío Gazpacho, and the University of Miami.

Justin joined Lion Agency in 2015 when Lion Agency acquired Arc+Arrow Creative Group. Justin founded Arc+Arrow in 2013 after working his way through various senior leadership roles at Omnicom Group where he worked with brands including Best Buy, Costco, Motorola, Wal-Mart, and Samsung, as well as Carphone Warehouse, Dixons Retail, and John Lewis in Europe.

Justin is a graduate of The Ohio State University and Ashland University with degrees in marketing.
Committee:
Scott Breeden, Owner
AztechGraphics, Oak Hill, Virginia, USA
Alex Breitman, Marketing Director
National LGBTQ Task Forc, New York, New York, USA
As Marketing Director for the National LGBTQ Task Force, I handle awareness efforts including advertising, branding, merchandise and event production Lead on all marketing aspects of our annual events, ranging from the annual Creating Change Conference, a skill-building conference for the LGBTQ community in January, to Winter Party Festival, a weekend of dance and social events, in March. Oversee various campaigns within the organization to raise awareness around issues affecting the LGBTQ community.
Jessica Fish, Senior Strategist
Leader Networks, Amherst, New Hampshire, USA
Jessica Fish is a skilled community and social media marketing practitioner. At Leader Networks she develops focused and actionable social business strategies for clients with a keen eye to both their needs and the capacity for their products and services to make the most impact possible. Jessica often teaches, facilitates workshops, and speaks on the areas of inclusion, social justice, and mindfulness.
Lorretta Gasper, Owner/Principal
Wind Rose Communications, Atlanta, Georgia, USA
Kyle Johnson, Principal & Creative Director
BlkMrkt. Cr8tiv Labs, Houston, Texas, USA
Ruth Moyte, Wordmaker
Red Dandelion Creative, Temecula, California, USA
Ruth Moyte has over 23 years of experience in the global event and marketing industry, writing for and producing events for many of the world's leading brands. She is a past member of the International MarCom Committee for the International Special Events Society and the Advisory Board of Special Events Magazine.
Mia Orantes, Digital Project Manager
Creative Analytics, Washington, D.C., USA
Mia is an experienced project leader with a focus on print design, web technologies, digital marketing, and business strategy development. Her expertise is in creating conversion-optimized digital experiences and determining the best media channel for delivery of targeted communications. She holds a BA from American University, as well as an MBA and Master of Science Degree in Information Technology from the University of Maryland.
Fabi Preslar, President
SPARK Publications, Matthews, North Carolina, USA
Fabi Preslar is president of SPARK Publications, a creative firm specializing in publication design for magazines, books, and catalogs in print, digital, and interactive media for niche and professional audiences.
Marilyn Schutz, President & Publisher
Big Deal Media/Marketing Projects, Inc., Barrington, Illinois, USA
Founder, president and publisher of Marketing Projects, Inc. and Big Deal Media, with a 35+ year track record in educational publishing and marketing. During her career, Marilyn has worked with hundreds of companies in the education market including technology companies, textbook publishers, supplemental materials publishers, equipment manufacturers and service providers, for which she has developed award-winning materials and content-driven websites.
Sylvia Slezak, Director of Marketing & Social Media
CityOf.com, Corpus Christi, Texas, USA
Sylvia is a published author, content creator, writer, creative communicator and a born marketer who is experienced in harnessing the power of social media and video marketing to reach specific demographics, locally and nationally.
Michelle Thorsell, President
SMT Architects, P.C., Lombard, Illinois, USA
Michelle is president and owner of SMT Architects in Lombard, Illinois established in 1994; client base consists of public and private with a special interest in public housing. Activities include LWV Board member; past activities include Village Trustee, County Stormwater Committee member, Environmental Commission Chairman, Children's Ministry Director, youth leader.