Marketing Judging Committee
Chair: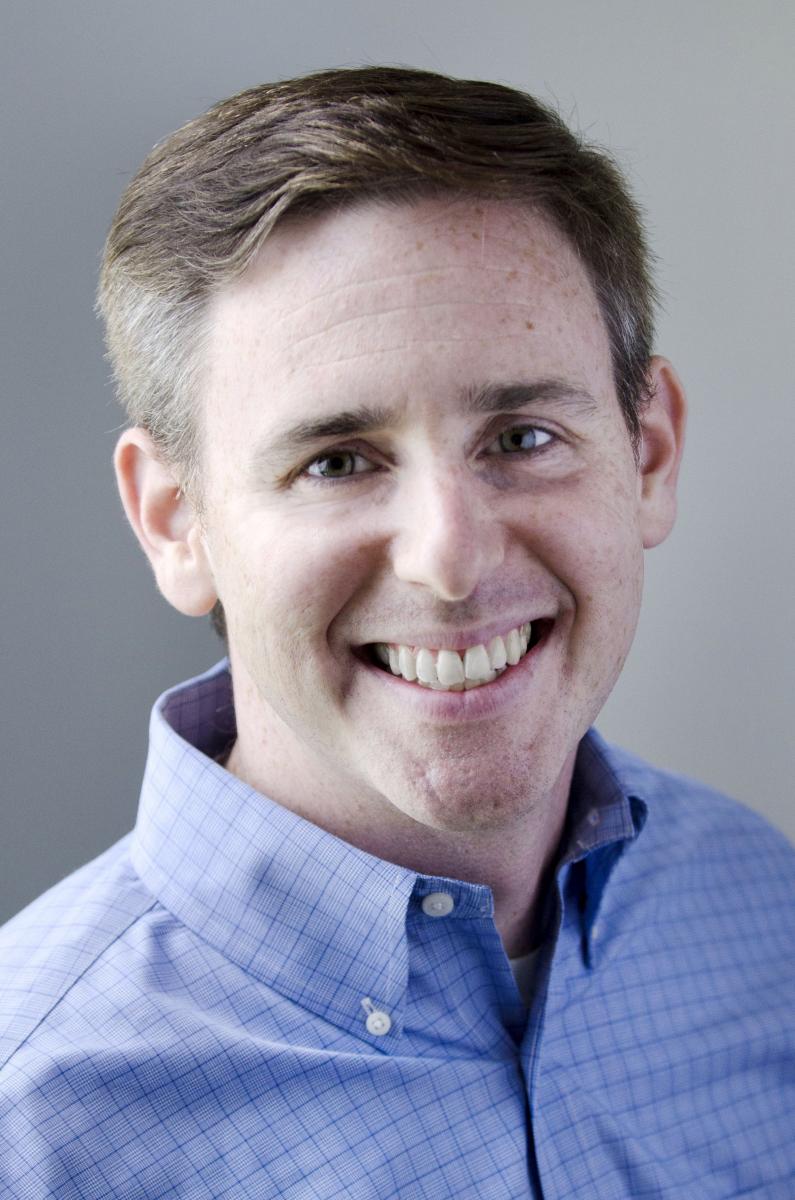 Tod Plotkin, CEO & Founder
Green Buzz Agency, Alexandria, Virginia, USA
As CEO and Founder of Green Buzz Agency, Tod Plotkin oversees video content creation for iconic advertising campaigns and impactful online branded documentaries. Highlighted projects in his career have included executive producing video content for the Ad Council's Love Has No Labels campaign, as well as overseeing one of the most-viewed branded documentaries distributed through Facebook. Tod has directed Green Buzz Agency to be a cutting-edge creative force in authentic storytelling.
   Tod Plotkin is a leading voice in digital content creation. He speaks monthly at national conferences on digital video strategy for organizations like PR News, the Public Relations Society of America, and the American Marketing Association. Tod is a (2x) Gold Stevie Award Winner, (3x) Emmy winner for best short format program, and (2x) Webby Honoree.
COMMITTEE:
Kevin Alansky, Chief Marketing Officer
Logi Analytics, McLean, Virginia, USA
Kevin Alansky has over 20 years of B2B and B2C marketing leadership experience, including demand generation, public relations, corporate communications and international promotions.  Kevin is currently the Chief Marketing Officer of Logi Analytics, a business analytics platform for rapidly creating interactive applications that include dashboards, reports, and self-service analytics.
 
Neera Arya, Senior Marketing Coordinator
Houston Texans, Houston, Texas, USA
Sidney Barcelona, Creative Director
Threespot, Washington, District of Columbia, USA
Sid Barcelona has over 25 years of experience in strategy, design, and branding. He is a creative director at Threespot — a purpose-driven digital agency focused on social impact. Sid works with foundations, non-profits, and government agencies to advance their missions through transformative digital strategies, products, and experiences.
Wendy Brauner, Senior Vice President, Marketing
McKesson, San Francisco, California, USA
Wendy Brauner is currently SVP of Marketing for McKesson Corporation, a Fortune 6 company.  She has portfolio experience in product management, sales and sales operations roles and has worked in IT, financial services and healthcare.  Wendy received her B.A. in Chinese Language from Wellesley College and spent time living and working overseas.
LaRhonda Burley, Vice President
National Fitness Foundation, Washington, District of Columbia, USA
Ashley Campbell, Vice President, Marketing and Corporate Communications
HITT Contracting Inc., Falls Church, Virginia, USA
George Caudill, Vice President, Media and Public Relations
Barclays, Wilmington, Delaware, USA
Andrea Dumont, Senior Vice President, Global Marketing & Business Department
Globalization Partners, Boston, Massachusetts, USA
Jay Embree, National Accounts Manager
Proforma Signature Solutions, Frederick, Maryland, USA
For over 20 years Jay has been working with companies and organization of all sizes, from new entrepreneurs to Fortune 500, to increase their share of the marketplace with printed collateral and promotional products.  Jay is an award winning pioneer in the development of on-demand apparel for corporate and trade association e-commerce sites. His creativity has resulted in successful programs, campaigns and company stores built to increase employee engagement, acquire new clients and raise awareness.
Crystal Fischer, Vice President, Marketing and Communications
Enquiron, Boston, Massachusetts, USA
Crystal Fischer is the Vice President of Marketing and Communications and has been with Enquiron since 2013. She is a marketing leader with more than 20 years of professional business experience. Her career has included positions with companies ranging from a Fortune 500 company and small businesses to start-ups.
Mory Fontanez, CEO
822 Group, Gaithersburg, Maryland, USA
Katie Gallagher, Director of Marketing, Global Content Strategy & Portfolio Messaging
Blackboard, Westfield, Indiana, USA
Dany Gaspar, Director of Digital Media
Sodexo, Fairfax City, Virginia, USA
Jack Gault, Ph.D., Senior Professor
West Chester University of Pennsylvania, West Chester, Pennsylvania, USA
Dr. Jack Gault, PhD is Professor of Marketing at West Chester University of Pennsylvania where he teaches advertising and marketing strategy. His graduate degrees are from the Wharton Business School and Drexel University. His corporate experience includes Fortune 500 consumer packaged goods marketing, and new product development. His research has been featured in publications such as the Journal of Marketing Education, and USA Today.
Derek Gerry, Director, Strategic Accounts
C-4 Analytics, Saugus, Massachusetts, USA
Derek Gerry is a digital marketing veteran with 20 years of experience developing campaigns, communications and websites. He oversees clients in energy, health care, legal and retail as Director, Special Projects for C-4 Analytics.

 
Brad Gillespie, Vice President of Enterprise & Corporate Marketing
Cvent, McLean, Virginia, USA
James Glass, Controller
Industrial Security Integrators, LLC, Herndon, Virginia, USA
J. Wes Glass is currently the Controller at Industrial Security Integrators, LLC, an all-inclusive, high-end Managed Security Services firm serving Industry and Government headquartered in Herndon, Virginia. With 13 years of Accounting and Finance experience, (even in his young age), he manages and maintains all facets of the financials in the Company and provides critical insight in business growth and customer relations.
Dave Helmreich, Group Vice President
Oracle, Alexandria, Virginia, USA
William Holmes, Marketing Consultant
Independent, Lake Forest, California, USA
Years of worldwide experience, in the technology sector leading sales, marketing, customer support and development teams; consistently delivering positive impact. Experience includes the launching of 15 products in 20 countries. Accomplished negotiator concluding alliances and partnerships with many international corporations.
Jennifer Horowitz, Vice President, Marketing & Communications
CGI, Fairfax, Virginia, USA
As Vice President of Marketing & Communications, Jennifer Horowitz leads all marketing and communications programs for CGI Federal, a $1 billion-plus subsidiary of CGI Group. With 20 years of marketing strategy, media relations, business development and client delivery experience, Jennifer leverages a holistic perspective of client acquisition and lifecycle management to advance the strategic objectives and growth of CGI's federal government business.
Judah Houser, Senior Marketing Project Manager
Lockheed Martin, Bethesda, Maryland, USA
Michelle Jacobs-Schoening, Head of Creative Services and UX Development
Navy Federal, Reston, Virginia, USA
Patrick Jager, CEO
CORE Innovation Group, Denver, Colorado, USA
Patrick Jager is CEO of content strategy firm CORE Innovation Group (www.core-ig.com), and also serves as SVP, Programming at Bluprint (www.mybluprint.com), where he  Patrick oversees content strategy, development and production across the NBCUniversal-owned SVOD company.
Stacey Jones, Managing Director, Corporate Communications
Accenture, New York, New York, USA
As Accenture's Global Corporate Communications head, Stacey Jones oversees initiatives that position Accenture as one of the world's most innovative companies, business partner of choice and a top employer. A graduate of Kenyon College, she serves on the board of the Institute of Public Relations and represents Accenture at Arthur W. Page Society and Sustainability 50.
Betul Kahraman, International Marketing Manager
VSY Biotechnology, Istanbul, Turkey
Sales and marketing professional with ten years of experience in leading multinational companies. Expertise in marketing, product management, local and international sales channel management.
 
Rosie Komadina, General Manager, WatchMojoStudios
WatchMojo, Montreal, Quebec, Canada
Rosie Komadina is WatchMojo Studios' General Manager. In her current title, Rosie oversees development and production at WatchMojo Studios and has executive-produced the Studios' output of award-winning, short-form and original new series, intended for multi-platform distribution. Previously, as Creative Director for award-winning production company Goldrush Entertainment Inc., she helped develop, co-produce and prepare international and domestic delivery on a number of films intended for worldwide release. These include Standoff, starring Laurence Fishburne and Thomas Jane (which she co- produced), and Lost After Dark, starring Robert Patrick. Before working at Goldrush, she owned and operated her own public relations/event management company. Rosie is also an actress, singer and songwriter and an accomplished public speaker.
Jessica Latimer, Vice President, Head of Social Media
Citizens Bank, Dedham, Massachusetts, USA
Jessica Latimer has been the Vice President of Social Media at Citizens Bank since July 2018. She has more than 15 years of experience in social media, digital marketing, and editorial. She graduated from Roger Williams University with a B.A. in Communications and a B.F.A. in Creative Writing and received a Certificate in Graphic Design from Boston University.
Dan Lawrence, Director of Marketing
Simutech Multimedia Inc., Ottawa, Ontario, Canada
Erin Levzow, Vice President of Marketing
Marcus Hotels and Resorts, Milwaukee, Wisconsin, USA
Erin Levzow is Vice President of Marketing for Marcus Hotels & Resorts. She is responsible for providing executive leadership and management of divisional strategies to include marketing, e-Commerce, customer insight, loyalty and public relations.
Edecio Martinez, Head of Video
Ziff Davis, New York, New York, USA
Kathy Mathers, Vice President, Public Affairs
The Fertilizer Institute, Washington, District of Columbia, USA
Andy Mecs, Vice President of Marketing & Innovation
StarKist Co., Pittsburgh, Pennsylvania, USA
Josh Moody, Director of R&D
97th Floor, Austin, Texas, USA
Josh is a marketing specialist with a background in SEO and content marketing and has led award-winning campaigns for major brands including Salesforce, Dr Axe, and Discover. He is currently the director of R&D at 97th Floor.
Kathi Moore, Vice President, Branding & Communications
Fareportal, New York, New York, USA
Violeta Niculut, Marketing Manager
Anchor Grup, București, Romania
Liz Ott, Director of Client Engagement
Threespot, Washington, District of Columbia, USA
Liz Ott brings over 15 years of client service, strategy, design, and technology experience to her role as director of client engagement at Threespot. Liz is responsible for the leadership of new business development efforts and supporting the strategic, profitable, and sustainable growth of current agency accounts. She is responsible for delivering strategic guidance, developing and maintaining relationships, and helping a diverse roster of clients including UN Environment, National Museum of African American History and Culture (NMAAHC), The Pew Charitable Trusts, Planned Parenthood, and the U.S. Department of State deliver on their missions.
Christy Parrish, Owner/Creative Director
HUE Communications, LLC, Arlington, Virginia, USA
Christy is an exceptional graphic designer who gets exceptional results.
 
David M. Rich, Senior Vice President-Strategic Marketing Worldwide
George P. Johnson, Boston, Massachusetts, USA
Kerry Richards, Assistant Director, Brand, Marketing & Communications, Americas Advisory
EY, Silver Spring, Maryland, USA
Marleta Ross, Managing Director & Global Head of Digital Marketing
JPMorgan Private Bank, New York, New York, USA
Marleta Ross is Global Head of Digital for JP Morgan Private Bank, responsible for acquisition and deepening through digital channels and development of an integrated marketing technology ecosystem.  She has over 15 years of experience across digital, B2B and B2C marketing disciplines and is a graduate of The Cooper Union and Harvard Business School.
Kelly Rusk, Digital Director/Partner
Banfield, Ottawa, Ontario, Canada
As an expert in all forms of digital communication and a wealth of experience and expertise that includes public relations, social media, content marketing and web development – Kelly Rusk leads Banfield's digital practice. This includes training and skills development across the company and working directly with clients to find the best digital solutions for their business.
Brian Rutter, Chief Marketing Officer
Willow Valley Communities, Lancaster, Pennsylvania, USA
Brian T. Rutter is chief marketing officer at Willow Valley Communities. An accomplished strategic leader with 30+ years of progressive experience in global marketing, sales, and communications roles within dynamic and marketing savvy organizations, Brian holds a bachelor's degree from Franklin & Marshall College and an MBA from Emory University.
Sukhi Sahni, Head of Card Consumer PR
Capital One, McLean, Virginia, USA
An accomplished marketing and communications strategist, Sukhi has nearly two decades of experience working across the public, private, and nonprofit sectors. She is currently a Director of Communications at Capital One, leading innovative PR programming for the bank's entire suite of consumer card products. Sukhi is deeply passionate about building integrated communications strategies that drive outcomes and allow brands to more authentically connect with their customers and communities. A trained broadcast journalist with international experience in television production and reporting, Sukhi values the relationships she's built and cultivated over the years with journalists, bloggers and influencers - relationships that are core to the storytelling process. Sukhi also guest lectures at Georgetown University and is part of the Mentoring Committee at her alma mater, West Virginia University.
Denise Schwartz, Senior Vice President
Bank of America, Bear, Delaware, USA
Shelagh Stoneham, Senior Vice President, Marketing
Chico's FAS, Sanibel, Florida, USA
Jody Sunna, Director, Corporate Communications
Philip Morris International, Lausanne, Vaud, Switzerland
Jody Sunna joined Philip Morris International (PMI) as Director Corporate Communications in August 2018. She has more than 15 years of experience in public relations and communications, working with corporate, consumer and cause clients in agencies prior to joining PMI. She is a graduate of Purdue University.
Kara Taylor, Corporate Communications, Insights & Impact Lead
Capital One, McLean, Virginia, USA
Kara Taylor leads Insights & Impact for Capital One's Corporate Communications team. Before that, Kara spent more than a dozen years at agencies, including Edelman and JPA Health Communications, leading digital, analytics and creative teams to develop programs that built loyalty and a willingness to act on shared values.
Cristiana Tudor, Social Media Manager of the Healthcare and Wellness Portfolio
Blueliner, Jersey City, New Jersey, USA
Susan Vaillancourt, Vice President, Brand and Communications
Optiv Security, Boston, Massachusetts, USA
Susan Vaillancourt is a seasoned communications professional with more than 20 years of experience. As vice president of brand and communications for Optiv, a $2.4B cybersecurity solutions integrator, Susan is responsible for the company's brand and overall communications strategies and execution.
Anthony Wojtkowiak, Senior Video Producer
American Enterprise Institute, Washington, District of Columbia, USA
Brad Zerivitz, Director of Video Services
American Red Cross, Washington, District of Columbia, USA
Brad Zerivitz is the head of video production for the American Red Cross, one of the largest non-profits in the US. He has 15 years of experience in the video production industry, ranging from international news to TV commercials, corporate communications, online marketing campaigns, and events. His work has been seen on movie screens and major TV networks across the country and around the world.