Customer Service Awards & Support Judging Committee
Chair: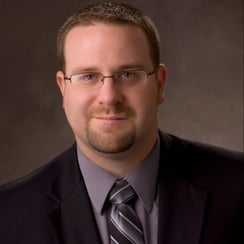 Steve Fulmer, Senior Vice President of Government Guaranteed Lending
First GREEN Bank, Orlando, Florida, USA
Steve Fulmer is the Senior Vice President of Government Guaranteed Lending at First GREEN Bank, a "local bank with a global mission" that endeavors to do the right thing for the environment, and the company's people, community, and shareholders. Steve oversees all Small Business Administration and US Department of Agriculture Business Lending in Florida for the bank.

Steve has over 8 years experience in banking in Central Florida. He currently serves on the executive board of the Oviedo/Winter Springs Chamber and the steering chairman for Future Leaders of CREW Orlando. 

Steve has a Master's Degree of Business Administration from the University of Phoenix and is a US Army veteran.
Committee:
Ricardo Barreras, Senior Manager of Efficiency and Effectiveness
Locus Telecommunications, LLC, Fort Lee, New Jersey, USA
Proud veteran of our U.S. Armed Forces and 25+ year veteran of the support industry, to include both front-line [retail sales] and back-office [administrative, operational and bi-lingual customer relations].
Jeanne Conger, Executive Vice President
Rausch Coleman Homes, Fayetteville, Arkansas, USA
Jeanne Conger has more than 25 years in the housing industry with both public and private homebuilders and is considered an industry expert. She is a real estate Broker, National Association of Home Builders Certified Graduate Builder, and Certified Green Professional. While she has worked in design studios, marketing departments, operations, finance, merchandising departments, and sales management (she coached a sales team of more than 100), Jeanne enjoys nothing more than being in the trenches and learning from the teams in the field.
Emilia DAnzica, Vice President of Customer Engagement
WalkMe, San Francisco, California, USA
Emilia DAnzica is the VP of Customer Engagement at WalkMe, the worlds first enterprise guidance and enablement platform. Her primary goal is to ensure customer success and to share customer stories.
Ana Degani Goes, Regional Director of Customer Service, Americas Region
DHL Express, Plantation, Florida, USA
Sandra Finn, President
Cross Country Home Services, Fort Lauderdale, Florida, USA
Sandra Finn has been awarded numerous Stevie and other awards during her 15 year tenure as President of Cross Country Home Services, a national home services company. The companys success reflects her expertise in Marketing, Customer Experience, and development and execution of significant new products, clients, and technologies.
Vernessa W. Gates, Chief Compliance Officer
V & W Compliance Group, Columbus, Ohio, USA
Seth Hall, Vice President, Customer Service
Philadelphia Insurance Companies, Bala Cynwyd, Pennsylvania USA
Experienced Service Operations leader with deep expertise in navigating change, leading larger service operations while realizing significant and sustainable results.
Batul Hasan, CEO
BSH Consultants, Karachi, Pakistan
Started my career as a Clinical Psychologist, taught at University of Karachi. With training in Business Management, moved to Unilever Pakistan and continued for 17 years. In 2004 started own Consultancy firm for Marketing Research which is growth to success.
Kevin Hegebarth, Vice President, Marketing
HireIQ Solutions, Inc., Alpharetta, Georgia, USA
Kevin is experienced in marketing technology solutions to improve the recruiting, hiring, performance, and quality of customer service professionals. He has held executive marketing, product management and business development roles with leading companies serving the customer contact market. He is a frequent contributor to industry publications and is a sought-after speaker at industry events.
Renee Knee, Customer Experience & Engagement Leader
Various Technology and Innovation Companies, San Rafael, California, USA
C-level executive with over 20 years of experience creating customer success, engaging employees and delivering company value. Brings innovative leadership and deep expertise in sales/services, go-to-market strategy and operations, customer experience, engagement and loyalty, business transformation, mergers/acquisitions and post-merger integration. Consistently delivers impact in customer experience and loyalty, company growth and profitability, new market expansion and employee development.
Deb Matthews, Vice President, Customer Experience
nexVortex, Herndon, Virginia, USA
Deb has extensive experience in both the telecommunications industry and customer care and helpdesks. Prior to joining nexVortex, she oversaw BAEs service desk, which was responsible for serving the needs of 53,000 employees all day, every day. She has worked at multiple telecom organizations including Neustar, Startec Global, and Teligent.
Thomas Moor, Global Director, Strategy and Planning
Sartomer, Exton, Pennsylvania, USA
With over 20 years of experience, developing strategy and leading global business teams in specialty chemicals, Tom brings a unique perspective to the judging process. Tom holds an MBA from Villanova University and has spent post-graduate time in executive education at Harvard Business School.
Pat Mussieux, Founder
Steps2Happiness Inc., London, Canada
Lou Reinemann, Director, Customer Care and Documentation
SmartBear Software, Somerville, Massachusetts, USA
Lou has run service organizations with technology companies in the Boston area for over 25 years. With companies ranging in size from startups to Fortune 500 companies, he has built and lead pre- and post-sales technical service teams focused on outstanding customer service.
Kim Seney, Marketing Operations Excecutive
CSAA Insurance Group, San Francisco, California, USA
Kim Seney leads the Marketing Operations team at CSAA, a AAA company. Prior to AAA, she was Director of Operations at APS, responsible for the customer service needs of one million electric customers throughout Arizona, where her team received the 2005 Stevie Award for excellence in Customer Service and Communications.
Letty Swank, COO
ePurchasePower, Los Gatos, California, USA
Sunil Wadhwa, Vice President, Customer Success
Druva, Sunnyvale, California, USA
Teresa Waller, Broker / Owner
Blue Sky Telecom Brokers, Bakersfield, California, USA
Teresa is the Broker-Owner of Blue Sky Telecom Brokers, a company that takes a consultative approach to helping businesses choose the right Telecom or Cloud provider for their business. With over 30 years in the industry Teresa prides herself on making things a little easier for her clients.