Corporate Communications, Investor Relations and Public Relations Awards Judging Committee
Chair: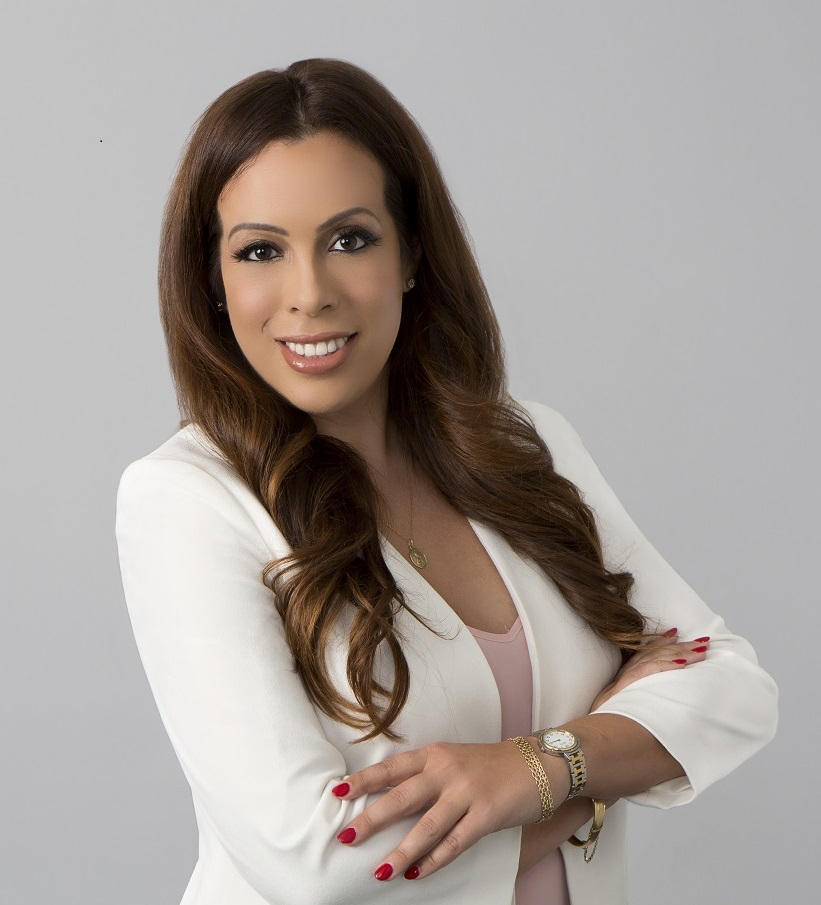 Esther-Mireya Tejeda, Head of Corporate Communications & PR
Entercom, New York, New York, USA
Esther Mireya Tejeda is the Head of Corporate Communications & PR at Entercom, a leading media and entertainment company and one of the two largest radio broadcasters in the U.S. Entercom reaches over 170 million listeners monthly through a premier collection of 235+ radio stations, digital platforms, and live events and is the nation's unrivaled leader in news and sports radio and the home of RADIO.COM.  As the first Head of Corporate Communications & PR, Tejeda founded Entercom's communications practice in 2016. She leads an award-winning team overseeing the company's internal and external communications, including business and industry media relations; financial communications; local public relations; programming, talent and event publicity; crisis communications and reputation management; social media; and executive thought leadership.
   In 2017, Tejeda defined and led the communications strategy for Entercom's high-profile acquisition of CBS Radio. Her creative and strategic campaigns elevated the Entercom and RADIO.COM profiles as powerhouse media brands on a national scale. Her work earned multiple industry recognitions, including Communications Campaign of the Year by The American Business Awards, Media Relations Campaign of the Year by PR Daily, and two honorable mentions for 'Rebranding Campaign of the Year' and 'On a Shoestring Campaign' by PR News. Radio Ink Magazine named her one of the 'Most Influential Women in Radio'.
   Tejeda is an accomplished communicator with nearly two decades of leadership experience at blue chip organizations including Univision, PepsiCo, and Diageo North America. She has successfully executed campaigns for marquee initiatives, including the Pepsi Super Bowl Halftime Show; Pepsi NBA, MLB, and NFL partnerships; Univision's partnerships with FIFA World Cup and the Latin GRAMMY Awards; and Diageo's partnerships with the GRAMMY Awards, Latin Billboard Awards and NY Fashion Week, among others.
   Tejeda earned a Bachelor of Arts degree from Brown University and a Master of Fine Arts degree in creative writing from The New School. She serves on the board of directors for the Hispanic Public Relations Association.
COMMITTEE:
Zainab Ansari, Managing Director & CEO
Xenith Public Relations (Pvt.) Ltd., Karachi, Sindh, Pakistan
Linda Ashmore, Independent PR and Corporate Communications Consultant
San Carlos, California, USA
Darcy Brito, Business PR Manager
Aflac, Columbus, Georgia, USA
Lauran Cacciatori, Vice President, Corporate Communications
Deltek, Herndon, Virginia, USA
Craig Carroll, Director
OCR Network, New York City, New York, USA
Patricia Costantino, President, PSC-PR
New York, New York, USA
Thony Da Silva Romero, Partner
PIZZOLANTE, Caracas, Federal District, Venezuela
Mary DiMaggio, Senior Vice President
BioCentric Inc., Columbia, Maryland, USA
Kevin Elliott, Senior Vice President
Hill & Knowlton Strategies, San Francisco, California, USA
Venancio Figueroa III, Director of Communications|
Schneider Electric, Quarry Bay, Hong Kong, China
Andrea Foote, Senior Director, R&D Communications
PepsiCo, Purchase, New York, USA
Kristina Garcia, International Marketing Professional
New York, New York, USA
Holly Gilthorpe, Vice President of Communications, Innovation, Technology, & Digital|
United Technologies, Farmington, Connecticut, USA
Deanna Harms, Executive Vice President
Greteman Group, Wichita, Kansas, USA
Annie Howell, Co-founder and Managing Partner
The Punch Point Group, Kensington, Maryland, USA
Craig Kensek, CEO
CDK Consulting, San Mateo, California, USA
Michele Landry, Executive Vice President
Tanis Communications, Menlo Park, California, USA
Jennifer Leonard, Professor
Humber College, Toronto, Ontario, Canada
Melinda Leyshon, CEO
The Awards Agency, Sydney, New South Wales, Australia
Rachael Lyon, Corporate Communications Senior Manager
Forcepoint, Austin, Texas, USA
Iveliesse Malave, Vice President, Communications
The Latin Recording Academy, Miami, Florida, USA
Stephanie Peterson, Head of Communications
IHOP, Glendale, California, USA
Mary Pettersen, Marketing & Communications Consultant
American Board of Medical Specialties, Chicago, Illinois, USA
Jana Polsky, Director, Communications
Westwood One, New York, New York, USA
Heidi Raphael, Vice President,  Corporate Communications
Beasley Media Group, Naples, Florida, USA
Rosemary Ravinal, Vice President, Entertainment & Consumer Public Relations|
Univision Communications Inc., Miami, Florida, USA
Brendi Rawlin, CEO
Lee and London PR, San Diego, California, USA
Jennifer Sailer, President & Creative Director
Evoke Idea Group, Inc., St. Charles, Illinois, USA
Kim Sheeter, Executive Communications Specialist
Embry-Riddle Aeronautical University, Daytona Beach, Florida, USA
Keira Shein, Business Strategist & Communications Consultant
Shein Strategies, Baltimore, Maryland, USA
Chris Sorek, Global CSR Consultant
Blend Consulting Group, San Francisco, California, USA
Mónica Talán, Vice President, Communications
ADT, Boca Raton, Florida, USA
Karen Thomas, President & CEO
Thomas Public Relations, Inc., East Northport, New York, USA
Cathryn Van der Walt, Director
12 Worlds Pty Ltd, Brisbane, Queensland, Australia
Andrea Vassallo Meyer, Marketing Communications Consultant
AVM Communications, Chicago, Illinois, USA
Howard Waterman, Director of External Communications, Network and Technology Innovation
Verizon, Basking Ridge, New Jersey, USA
Maryann Watson, Executive Vice President
PMK·BNC, New York, New York, USA
Becky Wilson, President
WDS Marketing and PR, Overland Park, Kansas, USA