Company / Organization Awards Final Judging Committee
2015 Company/Organization Awards Final Judging Chair
Dennis M. Najjar, CPA, Co-founder
AccountingDepartment.com, Pompton Plains, New Jersey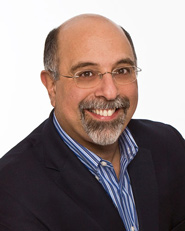 Dennis Najjar, co-Founder of AccountingDepartment.com, has worked in public accounting since 1982. After graduating from Rutgers University in 1982, Dennis joined Coopers & Lybrand. In 1986, Dennis started the public accounting firm Dennis M. Najjar, CPA. His practice had an emphasis on tax planning and preparation for corporations, partnerships, and individuals. Throughout his career, Dennis has worked exclusively with small, medium, and start-up businesses, giving him the knowledge and experience to oversee the AccountingDepartment.com team in helping clients with strategic business planning for future success and growth.
In the late 1990s and early 2000s, Dennis had a vision that would change the world of accounting services as we knew it. He envisioned a world-class team of professional bookkeepers and controllers, providing full-charge bookkeeping and financial controllership services to small and mid-sized businesses throughout the United States. He saw an opportunity to build the entire company virtually from the ground up, virtual brick by brick. Thus a new age of outsourced, cloud-based accountancy dawned. Since that moment, Dennis has striven, alongside AccountingDepartment.com co-Founder Bill Gerber, to build and promote an entirely virtual company dedicated to the promotion and advancement of enterprise-level services for the SMB market.
Now, AccountingDepartment.com is the leader in virtual accounting, bookkeeping, and controller services. Founded in 2004, AccountingDepartment.com provides comprehensive online accounting and accounting technology services for established businesses. The 2014 Gold Stevie Award winner for Company of the Year – Professional Services, AccountingDepartment.com is leading the revolution in the online accounting services industry.
"As a previous Gold Stevie Award winner, I understand the weight receiving such an honor carries in our community," Dennis told us. "To have the opportunity to Chair a final judging committee is a great way to give back and to help further the recognition of excellence in business."
Final Judging Committee:
Meg Nesbitt Brennan, Chief Operating Officer, Long Story Short Media, Washington DC
Matt Dane, Owner, Compel Fitness, LLC, Cleveland, OH
Tom Dunkel, Co-founder, Managing Director, Belrose Asset Management LLC, King of Prussia, PA
Chris Farrell, CEO, Tallie, San Francisco, CA
Jessica Heizer, Marketing Manager, Equisolve Web Solutions, Fort Lauderdale, FL
Ranjith Kumaran, CEO, Hightail, Campbell, CA
Carlos  Minetti, President, Consumer Banking, Discover Financial Services, Riverwoods, IL
Chris Moore, CEO, Gaslight, Cincinnatti, OH
John Richards, co-Managing Partner, First Step Ventures, Provo, UT
Matt Rissell, CEO, TSheets.com, Eagle, ID
Alex Sosnov, COO, Tiesta Tea, Chicago, IL
David Waxman, Managing Partner, TenOneTen Ventures, Los Angeles, CA