2017 Website & App Awards Judging Committee
Chair: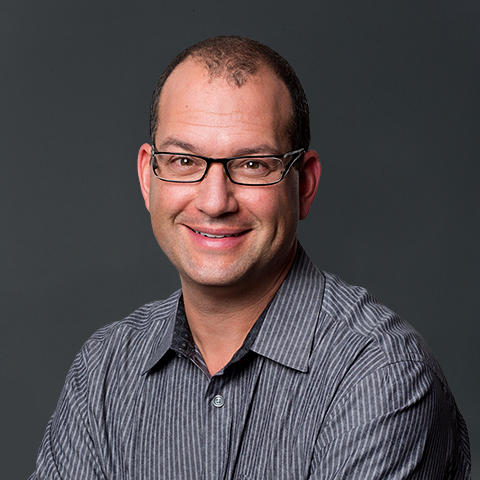 Eric Shapiro, Founder & CEO
ArcTouch-Mobile & Connected Experiences, San Francisco, California         
Eric's vision and entrepreneurial spirit have helped him successfully launch three startups, including ArcTouch. After working as a product manager and evangelist at Apple, he founded Zero G Software (acquired by Rovi) and later Caustic Graphics (acquired by Imagination Technologies).
A deeply knowledgeable technologist, Eric and former college roommate Adam Fingerman founded ArcTouch in 2009, shortly after the introduction of the first iPhone. Since then, the two have built a team of more than 100 product strategists, designers, and engineers. The team has served more than 150 brands and businesses–including NBC, Honeywell, Yahoo, CBS, Guess, Salesforce, and Audi–creating engaging experiences for mobile and emerging IoT platforms, from phones and tablets to chatbots, voice assistants, VR, and AR.
Eric has an MBA from Cornell University's Johnson School of Management, and a BS degree from Tufts University in engineering and computer science.
On being appointed Chair of the Websites/Apps Judging Committee, Eric told us: "We at ArcTouch are proud to be involved with the Stevie Awards, and my Committee is looking forward to honoring the most innovative companies in Websites & Apps."
Committee:
Scott Cohen, Managing Partner
BigR.io, Boston, Massachusetts
Scott was a pioneer in the wireless imaging industry, having created one of the first systems able to send images and data to mobile devices for Federal, State, and Local First Responders. This system grew into an interoperability platform for seamless cross-domain data exchange for civilian and defense agencies, healthcare, and private sector stakeholders. Scott brings his passion for the cutting edge to BigR.io, a technology consulting firm empowering data to drive innovation and advanced analytics. BigR.io specializes in Big Data and custom software strategy, analysis, architecture, and implementation solutions.
Kevin Farley, AVP Digital & Brand Experience
United Heritage Credit Union, Austin, Texas
Kevin Farley is AVP of Digital & Brand Experience at United Heritage Credit Union, an Austin TX based financial institution with 895 Million in assets, responsible for digital and traditional marketing. Formerly, a leader in Dell's Marketing Sciences practice developing deep data insights, demand generation optimizations, behavioral monitoring, sales enablement and online personalization. He specializes in creating scalable high growth marketing programs.
Eugene Goldberg, Senior Manager, Corporate Development
WPP Group, New York, New York
Eugene Goldberg is the Senior Manager of Corporate Development for WPP Group, focused on acquisitions and investments across North America for the world's largest advertising company. Eugene is also an active angel investor and involved with several non-profit organizations, especially as the founder of The Hilltop Microfinance Initiative.
Donna Grare, Senior Vice President, Product and Engineering
Shodogg, Bridgewater, New Jersey
A proven technology focused executive delivering outstanding products and software. Known for creating and building highly-effective Product Engineering organizations.  Achievements include innovation, growth, "turnaround" and startup companies, with results delivered through leadership, passion and internal drive to focus on cross-department alignment of company goals. Focused on customer, development, product management, and QA through tools, right-sized processes and talent. Technology focused on SaaS, highly scalable, extendable, distributed/federated systems through product architectures that deliver millions in sales.
Abigail Hart Gray, Vice President, Head of Design
LearnVest, Brooklyn, New York
Abigail heads the central User Experience,Visual Design, Copy and Research team for LearnVest. She is a champion of user–centered design practices and strategic thinking working in concert with product, tech and business owners at LearnVest and our parent company, Northwestern Mutual. She's driving the new culture in which design is more than pretty pictures – its about exceeding user expectations and delivering on a value exchange for users.  Prior to joining LearnVest, she was at AOL. Her agency clients included: Puma, American Express, Maybelline, Ericsson, Barneys New York, MoMA Store, Alvin Ailey, JetBlue, the BBC, British Airways, and Nutrisystem
Molly Kittle, Vice President Strategic Services
Bunchball, San Francisco, California
A leader in customer, partner and employee engagement.  Relying on behavioral psychology, data and fast feedback to keep the user at the center of every experience.
Evan Kraut, Managing Director, Adventures
GREY, New York, New York
Evan is Managing Director of Grey Adventures, a division of Grey Group that develops innovative products and services that fuel new ways of doing business for their clients.  Prior to joining Grey, Evan was Chief Growth Officer at MRY, a Publicis agency. During his tenure, Evan was part of the core leadership team that scaled the organization from 30 to over 300+ headcount, including global expansion, while successfully leading major pieces of business for Coca-Cola, Visa, Microsoft, AT&T, Procter & Gamble, and more than 50 of the Fortune 500.  Evan is also an active angel investor and a mentor and advisor to a number of startups and accelerator programs.
Frank Laudo, Global Creative Director
FIS, Dallas, Texas
Frank Laudo is an International award-winning Creative Director, creative leader with 35 years of innovation and success in brand building and bottom-line results through general, direct and experiential marketing.
Jonathan Levey, Senior Digital Marketing Manager
Flexjet, Cleveland, Ohio
Jonathan Levey is the Senior Digital Marketing Manager for Flexjet and oversees marketing for Skyjet. Both companies are leaders in the private aviation industry. He directs all aspects of digital marketing and is responsible for generating sales leads for both brands.
David J. Namdar, Managing Partner
Abound Capital, New York, New York
Edward Nepomuceno, Associate
Mergertech Group LLC, Emeryville, California
Edward is an Associate at MergerTech, an investment bank for technology entrepreneurs. MergerTech is one of the leading boutique advisory firms in the mobile and digital agency services space, having represented such clients as Prolific Interactive, ArcTouch, Y Media Labs, Mutual Mobile and Small Society among others.
Graham Phillips, Founder, Head of Strategy
GARPco, LLC, Southport, Connecticut
Fascinated with the workings of the human psyche, Graham has spent his academic and professional career furthering his mastery of the "minds of the masses.  While still earning his degree in psychology, Graham began his career in 1996 as an eager 19 yr old planning intern at Mad Dogs & Englishmen, and never looked back. He has spent the past two decades honing his craft in every corner of the marketing world, with the last few years in leadership positions at A-list agencies like JWT, BBDO and R/GA and running his own marketing and brand consultancy, GARPco, LLC.  Along the way Graham has contributed to awarding winning (and more importantly, impactful) campaigns for a truly diverse set of brands including: SAP, Kraft, RitzCarlton, SAB Miller, DuPont, Kodak, Unilever, EDS, LG, Microsoft, Nestle, Kimberly Clark, ExxonMobil, CarMax, Volvo, HP, Samsung, Weill Cornell Medical, Amwell, and more.
Jessica Puchala, Director of Digital Media
Association of Zoos & Aquariums, Silver Spring, Maryland
Puchala oversees the new digital initiatives, websites and social media accounts of the Association of Zoos & Aquariums. She's an award winning digital strategist who has worked in various industries including television news, crisis management, government and education.
Ted Studwell, Senior Vice President, Engineering and Operations
Virtela - An NTT Communications Company, Denver, Colorado       
Ted is responsible for delivering expertly designed networks, security services and cloud services to Virtela and NTT customers including responsibility for the company's three 24×7 Global Operations Centers. This includes the network, security and cloud services for NTT and Virtela customers. Previously with CenturyLink, Ted led the planning and engineering of the company's data and Internet products. Earlier, Ted was responsible for budgeting, planning and engineering Sprint's data networks, and leading the company into new data and Internet service markets. He led the effort to grow Sprint's data services, managed the growth of the company's Internet network, and managed the first widespread use of new Internet technology. Ted was also responsible for building the first private IP network used for Intranet services. Before joining Sprint, Ted worked in communications systems at Aeronautical Radio, COMSAT, and General Electric. He has served the U.S. Navy in active and reserve capacities as a submarine officer for over 25 years, achieving the rank of Captain.         
Adriana Toledo, Director/Brand Marketing Practice Leader
Ketchum, Sao Paulo, Brazil
Adriana Toledo is the Director for Brand Marketing and Food& Nutrition Practices at Ketchum Brazil. She brings over 20 years of experience in the corporate communication area  focused on brands. She has been developing and coordinating important public relations projects for product launches and reputation management.  Working at Ketchum since 2000,  the professional oversees the work done for key clients in several segments, such as consumer products & technology, retail, food & beverage, sportswear, entertainment and turism. She has also developed and coordinated major PR projects for companies like HBO, Diageo, Samsung, Reckitt Benckiser, Kodak, Grupo Seb and National Geographic.  Adriana graduated in Journalism, with specialization in Brand Marketing (ESPM) and Communication focused on Food and Nutrition (Tufts University Friedman School of Nutrition Science and Policy . She is a member of the Ketchum Global Brand Marketing Council and the Ketchum Break Through Advisory Board.
Richard Wahl, Director of Social Media Engagement
Dimensional Alternatives, San Jose, California