2017 Video Awards Judging Committee
Chair: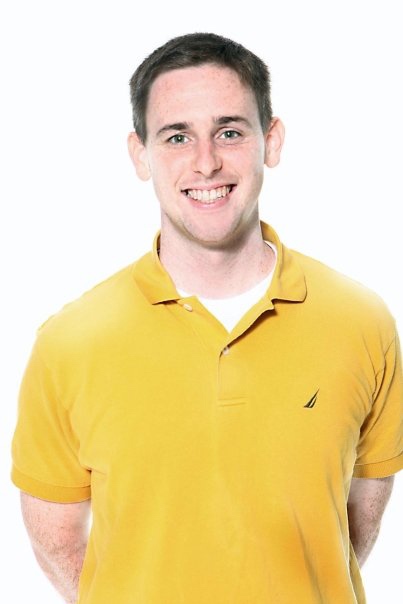 Tod Plotkin, Principal & Executive Producer
Green Buzz Agency, Alexandria, Virginia
After four years shaping one of the top video departments in the entire National Basketball Association (for the Washington Wizards), Tod Plotkin started Green Buzz Agency. As Founder and Principal, he oversees video content creation for iconic advertising campaigns including the Ad Council's #1 Campaign: Love Has No Labels. Additionally, his agency created the most viewed/shared branded video on Facebook in November 2016 for Cricket Wireless and Upworthy.
His agency's other clients include Lockheed Martin, Hilton Worldwide, Under Armour, Make-A-Wish Foundation, Marriott International, American Red Cross, Johns Hopkins University, Quaker Oats, American Diabetes Association, the World Bank, and other large institutions.
Tod Plotkin is a leading voice in digital content. He speaks monthly at national conferences on digital video strategy for organizations like PR News, Public Relations Society of America, and the American Marketing Association. Tod is a two-time Gold Stevie Award Winner, Emmy winner for best short format content, and two-time Webby Honoree.
Committee:           
BJ Barretta, Senior Producer
Upworthy, Philadelphia, Pennsylvania
Currently Senior Producer leading Upworthy branded video. Webby winner. Videos BJ produced collectively have over 400 million social video views.


 
Israel Bonequi, Creative Director/Producer
Birds Nest Foundation, New York, New York
Creative Director and with over 20 years of experience in video production and visual communications.  Directed and produced award winning television series, commercials, documentaries, PSAs and short and long form videos for broadcast, online, direct distribution and streaming.  Awards include several Stevie Awards, W3, Emmy, Webby, Aurora, Telly and Indie among others.
Eliza Booth, VP, Branded Entertainment
Discovery Communications, Silver Spring, Maryland
My TV career has included many roles in marketing, from network branding, promo writing/producing and marketing strategy across brands from National Geographic, Science Channel, to the Travel Channel. I've launched and relaunched networks, created a Bizarre Foods vending machine for Andrew Zimmern and am now the head of Branded Entertainment for Investigation Discovery, leading a team that helps make true crime relevant to our ad sales clients.
Chris Brooks, Managing Director
Ventec Life Systems, Seattle, Washington        
Chris has a diverse mix of global experience in various roles across political, non profit and corporate sectors.  In 2015, Chris spent five weeks capturing the diverse team member population of Hilton Hotels through 300 on-camera interviews across 6 continents, 13 countries and more than 50 locations resulting in more than 16 final videos.
JD Byrum, Digital Strategy Lead
Sam's Club, Bentonville, Arkansas
JD started his career as an English teacher and has worked in various comms roles within Walmart and Sam's Club.
Christian Campagnuolo, Chief Marketing Officer
EVERFI, Georgetown, Washington D.C.
Christian is the CMO of education tech powerhouse, EverFi.  In his 25 year career Christian held marketing leadership positions at Snagajob, MicroStrategy and Blackboard.  He created marketing campaigns for worldwide brands including EA Sports and Walt Disney World.  He holds a MBA from Crummer School of Business and teaches at Georgetown University.
Tim Clark, Managing Director, Digital Platform
NASCAR Digital Media, Charlotte, North Carolina             
Tim Clark is Managing Director of the NASCAR Digital Platform, responsible for the daily operation of all fan-facing properties including NASCAR.com, mobile apps, fantasy games and subscription products.
 
Paxton Gray, Director of Marketing Operations
97th Floor, Lehi, Utah               
Paxton Gray serves as the Director of Marketing Operations for 97th Floor, a Utah based, full-service digital marketing agency. In addition to talent acquisition and marketing operations, Paxton oversees all organic work done by the 55-person agency, including work for clients like Salesforce, Citrix, Dell, and Adobe. 
Judah Houser, Senior Media Producer
Lockheed Martin, Bethesda, Maryland
I tell stories. Sometimes I use words, sometimes images. Sometimes they move and make noise and other times they are silent and powerful. I love the way a story can engage viewers and find my passion in figuring out the best vehicle for telling it.
 
Sourabh Kothari, Director - Advocacy, Brand, Content
Signifyd, San Jose, California              
For over 20 years Sourabh has been managing teams that deliver B2B brand experiences combining audience targeting, content marketing, storytelling and digital engagement best practices for customers, partners and employees across six continents.
Philip Larson, Senior Producer
inVNT, Washington, D.C.  
Phil Larson is a Senior Producer with one of the leading brand communications agencies in the world: INVNT. Specializing in creative services, meetings & events, media & digital, and branded environments, he's collaborated and produced experiences for a wide range of clients that include PepsiCo, Merck, SHRM, Subway, and Grant Thornton.
Margaret Magnarelli, Senior Director, Marketing & Managing Editor, Content
Monster, New York, New York
Margaret Magnarelli is managing editor for content and senior director of marketing at Monster, the leading platform for connecting jobs and people. Her team won Best Content Program in the 2016 Content Marketing Awards from the Content Marketing Institute, and she's spoken on content marketing at CMWorld, ANA, and SXSW.
Stan Mendoza, Managing Partner, Creative and Production Services
Mendoza Media LLC, Montclair,  New Jersey
Patrick Pho, Producer
Volkswagen of America, Herndon, Virginia
Patrick is an experienced Digital Producer who enjoys watching, telling, and analyzing stories. He works closely with major consumer, entertainment, and automotive brands to help bring their stories to life in today's ever-changing world. He currently leads Content Production for Volkswagen of America.
Amanda Phraner, Lead, Digital Enablement Strategy
Shire plc, Chicago. Illinois
Amanda leads the transformation of the commercial capabilities, processes, and platforms to optimize digital marketing globally. Working cross-function, she helps accelerate organizational change to leverage digital channels and technologies throughout the business. Her team is focused on designing the future state of engagements across the globe.
Joanna Ratajczak, Journalist & Moderator
rbb & Jazz Radio Berlin, Berlin, Germany
Joanna Ratajczak, A Polish citizen resident in Berlin, is an award-winning radio presenter, and a television presenter/producer with the public broadcaster rbb (Rundfunk Berlin-Brandenburg).  She also heads her own company specializing in online media projects.  She holds an MA in Politics and Journalism.  Joanna Rataczak has been a presenter since 2003 on JazzRadio 106.8, Berlin. In 2013, her weekly Latin Jazz programme JazzRio!, which is sponsored by the Brazilian Embassy in Berlin, won a Bronze Worldmedal for 'Best Regularly-scheduled Music Program' at the New York International Radio Programming Awards.  As a freelance journalist, Joanna Ratajczak specializes in covering art & culture, and issues relating to Polish identity, with particular reference to the Polish diaspora in Germany.
Susan L. Sperry, Senior Director of Communications and Marketing
Johns Hopkins Bloomberg School of Public Health, Baltimore, Maryland            
Susan leads an award winning 20-person creative communications and marketing team at the #1 Johns Hopkins Bloomberg School of Public Health. Her team provides integrated strategic planning, external and internal communications, and marketing services across a variety of digital and print platforms. This includes brand and identity management, digital strategies, web services, videography, editorial and content strategies, visual communication and graphic design, media and public relations, social media, crisis communications and integrated marketing. Susan holds two graduate degrees from Georgetown University and the University of Auckland in New Zealand. She completed her B.S. from Cornell University.  
Claribel Torres, Director, Digital Media & Entertainment
Associated Press, New York, New York