2017 Corporate Communications, Investor Relations and Public Relations Awards Judging Committee
Chair: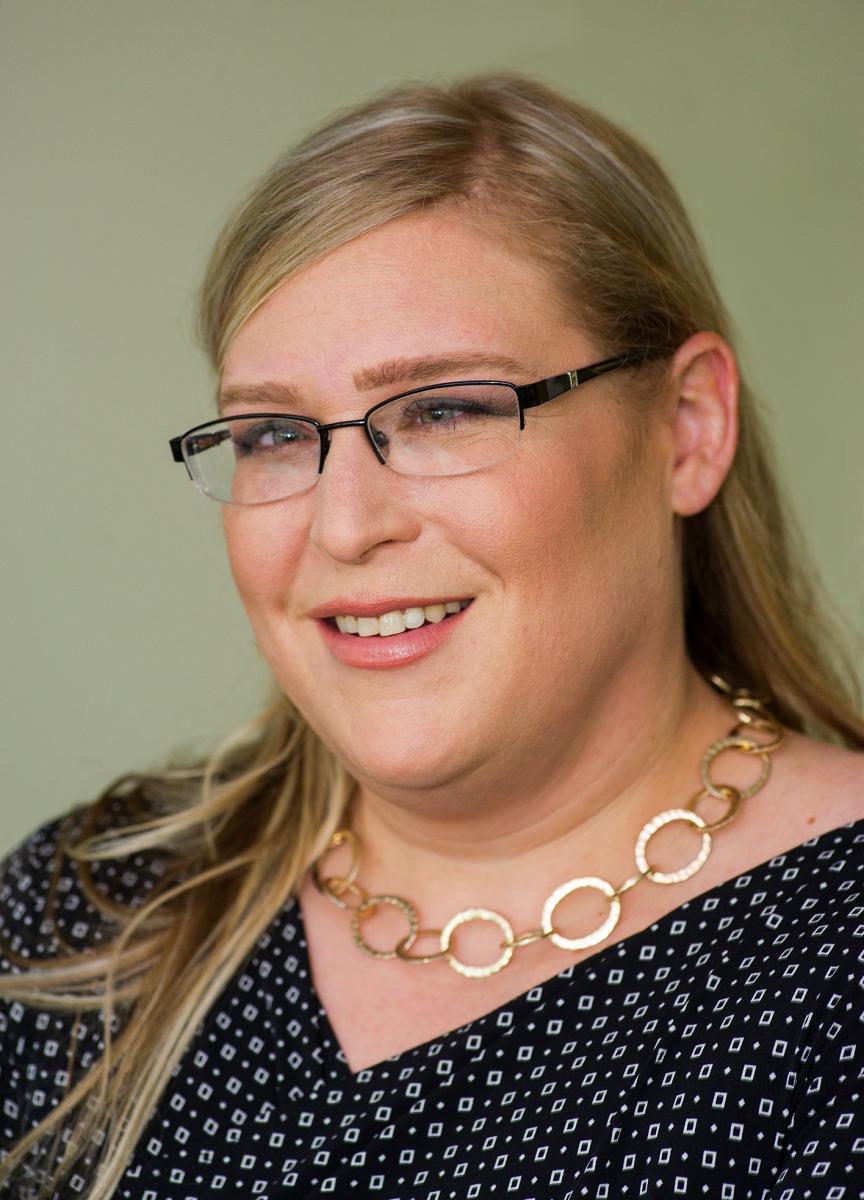 Jennifer Cherry Foster, President
Catalyst Media Factory, Detroit, Michigan     
Jennifer Foster is the Founder and President of Catalyst Media Factory. Founded in 2016, the company specializes in media relations and social media for small and start-up retailers, restaurants, non-profits, and professional service companies.
Catalyst Media Factory team members become an integral part of its clients' day-to-day business operations. Team members learn the businesses' nuances and then create a plan of action that suits clients' needs and drives results.
As someone who has been involved with the Stevie Awards for some years, Jennifer told us: "The American Business Awards truly showcase the best that American business has to offer. The awards enable organizations of any size, and in almost any category, to be recognized on the national stage for their innovative and ambitious accomplishments. It's an honor to Chair the Corporate Communications/IR/PR Awards Judging Committee and to be a part of this process."                                                                                                      
Committee:
Rachael Adler, Executive Vice President
CooperKatz & Co., New York, New York
Zainab Ansari, Managing Director & CEO
Xenith PR (Pvt.) Ltd, Karachi, Pakistan
A Corporate Image professional, Public Relations specialist with over forty years of high profile and successful career in large multinationals and reputable organizations; extensively exposed to Television, Radio and the literary circles; established writer, poet and a free lance journalist.  In 1999, established Xenith PR in affiliation with Fleishman Hillard of USA.  Conducts training programs for various commercial organizations on Marketing Strategies & Analysis, Management Techniques, Public Relations, Time Management and Crisis Communication & Management.
Norman Birnbach, President
Birnbach Communications, Marblehead, Massachusetts
Adriana Bobinchock, Senior Director, Public Affairs & Communications   
McLean Hospital,  Belmont, Massachusetts
Adriana Bobinchock is an effective, energetic communications executive with more than 17 years of experience in the non-profit healthcare industry. She is a creative thinker recognized for her ability to transform ideas into action and focused implementation.  Areas of expertise include high-level communications, strategy, media relations and event planning.
 
Gabrielle Boyd, Public Relations Executive - North America
Tourism New Zealand, Santa Monica, California
Gabrielle Boyd is an award-winning creative public relations professional with over a decade of experience in travel and lifestyle consumer public relations. She is skilled in many areas of communications, especially with event coordination, media relations and writing.
 
Alan Caramatti, Co-founder
Unthinkable Adventures, Torrance, California
Alan Caramatti is a speaker and co-founder of Unthinkable Adventures, a company that provides in-person training in the L.A. area for professionals who experience self-consciousness or fear of speaking in public.  Alan has an MBA from Texas A&M University and an MFA from Claremont Graduate University.  He also has experience in acting — both on stage and on camera. 
Adam Dalezman, Senior Communications Manager
Synthesio, New York, New York
Adam Dalezman is the Senior Communications Manager at Synthesio, the leading global Social Intelligence platform. There he runs the day-to-day for external communications, including PR, AR, content marketing, social media and much more. Born and raised in Natick, MA, Adam currently resides in New Jersey with his wife and two kids.
Yvette Huygen, Strategic Communications Executive
Campbell, California
Yvette Huygen is a strategic communications executive with expertise leading global public relations and internal communications programs for multi-national companies. She is a trusted C-suite advisor and spokesperson, and an advocate for engaging stakeholders through authentic communication. An avid traveler, Yvette is passionate about building connections across cultures and organizations.
Paula Ledbetter, Assistant Vice President, Marketing
Mather Lifeways, Evanston, Illinois
Melissa Liton, Director of Communications
Sumo Logic, Redwood City, California
Melissa is a communications veteran with 17 + years of experience developing and executing strategic integrated communications programs on behalf of B2B technology companies ranging from early stage start ups to established market leaders such as Dell, Qualys, AvantGo, Alaska Airlines, Compuware, and more.
Melanie Lombardi, Senior Communications Manager
Intermedia, Mountain View, California
Melanie leads communications and corporate strategy for leading cloud business applications provider, Intermedia. She has been in the industry for 13+ years, driving both in-house and agency-side campaigns on the B2B and consumer side, helping brands define their unique market value and elevate their message.
Dana Mellecker, Principal
Mellecker Communications, New York, New York
Leslie Moore, Senior Director, Global Corporate and Executive Communications
Juniper Networks, Sunnyvale, California
Dynamic leadership in public relations within consumer electronics and enterprise software markets.  Accomplished in creating, directing, and managing internal and external communications efforts to drive company visibility.  Proven track record of building top-tier media relationships to secure product placement and/or brand recognition.
Lindsay Nahmiache, Co-founder/Partner
Jive PR & Digital, Santa Monica, California
Georgette Pascale, Founder & CEO
Pascale Communications, LLC, Fairfield, Connecticut
With more than 20 years' experience in PR including corporate, healthcare, e-commerce, music, technology, travel, and consumer, Georgette believed there was a better way to do business than the traditional brick-and-mortar agency model. Over a decade ago, she launched Pascale Communications (Pascale), a virtual communications company, and today employs over 30 professionals serving a wide range of healthcare and consumer health clients.
Ron Sereg, Assistant Professor, Public Relations (Ret'd)     
Louisiana State University Shreveport, Shreveport, Louisiana                   
Simran Singh Sethi, Head, Consumer Communications, Asia
Microsoft, Singapore
Simran Singh Sethi leads consumer communications and storytelling for Microsoft across the Asia time zone including India and South Asia, Greater China, Japan, Australia, New Zealand, SEA. In this role he works in close partnership with global, and in-country Windows & Devices leads to plan, create, manage, execute and measure regional, integrated communications campaigns to drive awareness and preference for Microsoft's consumer offerings amongst key stakeholders.  Simran's previous roles in Microsoft include leading communications around Microsoft's Philanthropic and Education initiatives in the region and, prior to that, leading communications for Microsoft's Phone division for the Pan Asia region.  Before moving to Microsoft, he led communications for Nokia in the Pan Asia region based in Hong Kong and worked in a highly dynamic and creative communications team for Nokia in India. He has worked at 2020 MSL, a leading technology PR consultancy in India, where he managed several communication and brand building campaigns for brands like Google, Dell, YouTube, VeriSign, Orkut, Symantec Consumer (Norton), TripAdvisor, to name a few.  Simran is a tennis enthusiast and is fascinated by cosmology and the universe. 
Barbara Riordan Staffiere, Marketing Executive
Riordan Research and Consulting, Burlington, Massachusetts
Nikki Tanis, President
Tanis Communications, San Jose, California
Rich Teplitsky, Public Relations Consultant
CPMM, Inc, Bedminster, New Jersey
Chris Vasan, Senior Communications Lead, Digital Support
Cisco Systems, Inc., Raleigh, North Carolina
Chris Vasan has been the Senior Communications Lead for Cisco Digital Support since 2012. Responsible for external communications strategy, he also produces  cheat sheets, videos and multi-media programs that help customers make the best use of Cisco web, mobile and API support resources.  
 
Jake Wengroff, Full-Stack Web Developer
Oogababy, West Palm Beach, Florida