2017 Company / Organization Awards Judging Committee
Chair: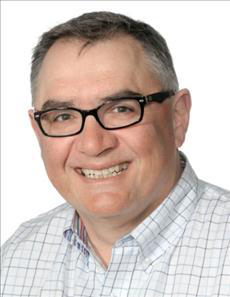 George Gallate, Executive Vice President & Chief Marketing Officer
Merkle, Inc., Columbia, Maryland
George is Merkle's CMO and is also responsible for global development. He has 30+ years' experience in building and leading high-performing networks and teams globally. He has worked across all media, including seven years leading the global advertising, digital, and marketing services of Intel.
George joined Merkle in July 2014 following Merkle's acquisition of RKG where he was CEO. Prior to RKG, George spent 27 years at Havas/Euro RSCG. He was the Global Chairman, and before that Global CEO, of Havas Digital, a network he had formed and led since 1997. Under George's leadership, Adweek ranked Euro RSCG 4D (now Havas Digital) as the largest digital network globally for five years in a row.
From 2005 through 2008, George was Havas' Regional CEO for Asia Pacific, India, and the Middle East with responsibility for 28 offices and more than 1,800 staff. He was based in Shanghai.
George has worked in most categories and has deep tech and B-to-B experience. He's led and worked on Intel and IBM globally, as well as Dell across Asia Pacific. George also has experience in B2C, having worked on Hershey's, Volvo, Jaguar, National Australia Bank, Novartis, JetBlue, Hyatt, Sheraton, and 1-800-Flowers.
George is an accomplished industry speaker, thought leader, and innovator. He keynoted on "Digital – Data – Integration" at the Cannes International Advertising Festival in 2001, and spoke there again in 2010. He was the Jury President of the Cannes CyberLion Jury in 2002.
 
On being appointed Chair of the ABA's Company/Organization Judging Committee, George commented: "It is a privilege to be associated with the Stevie Awards. The scope and depth of the awards make them one of the best representations of leadership and innovation in American business."
Committee:           
Lisa Abeyta, Founder/CEO
APPCityLife, Inc., Albuquerque, New Mexico        
Lisa is the Founder and CEO of APPCityLife, a tech company focused on improving lives through technology. She is also cofounder of Hautepreneurs, a network focused on cultivating the next generation of powerful women leaders, founders and CEO's. Lisa is a columnist for Inc. and Huffington Post and frequent speaker.
Florence Britton, Director
Rainbow Care Solutions Ltd, Redditch, Worcestershire, United Kingdom
I have run my own business which  I started from the Scratch over 12 years ago.  I currently manage over 100 employees.  As I am passionate about learning am currently studying MBA at the University of Birmingham. Outside work I like travelling, dog walking and cooking.
 
Reid Carr, CEO
Red Door Interactive, San Diego, California           
With nearly 20 years of digital marketing experience, Reid Carr has built Red Door Interactive, a full-service marketing and advertising agency with hubs in San Diego, Denver and Orange County, to change how marketing firms service brands that are fighting for market share. He has built a fiercely independent agency over the last 15 years that has been awarded for both fast growth and effective culture by Advertising Age, Inc Magazine and San Diego Business Journal to name a few. His emphasis on informed storytelling begins with the heart of the brand, is shaped by data, and told through integrated and interactive marketing campaigns. Reid has become a leader beyond the marketing and advertising industry as a finalist for Entrepreneur of the Year from E&Y, Most Admired CEO by the San Diego Business Journal as well as through his philanthropic efforts for the United Way, Rotary and Voice of San Diego. He is a frequent speaker and contributes regularly to various media outlets.
Marc Cowan, Chartered Fellow at the Chartered Institute of Logistics and Transport     
Dolphin International, Los Angeles, California                  
Marc is known as the logistical entrepreneur, having created multiple breakthroughs across various sectors, such as the logistical placement of data and it's security, the distribution of consumer products featured on the TV program Shark Tank and the transportation of tropical fish across the globe. Rising to the top of his field due to his substantial contributions and spoken about in major publications such as the Huffington Post. It has enabled him to be selected and awarded prestigious Fellowships in the Chartered Institute of Logistics and Transportation and the Institute of Supply Chain Management.
Dave Craig, Vice President, HR
Fazoli's Restaurants, Lexington, Kentucky
Dave Craig is Vice President, Human Resources for the 220-unit Fazoli's Restaurant chain.  A native of Akron, Ohio and graduate of Ohio University, Dave has been in the restaurant industry for over 30 years, including 22 years with Fazoli's as the Company's senior HR leader.  Dave, his wife and two children reside in Lexington.
Sandi Finn, Founding Partner
EdgeCraft Advisors, Hollywood, Florida
Sandi Finn, consultant, board member, and angel investor, founded EdgeCraft Advisors to focus on the development and implementation of effective growth strategies in early to mid-stage organizations. She previously served as President of Cross Country Home Services.  Finn has repeatedly been recognized as one of the top business women in Florida.
Toby Ford, Senior PMO - Revenue Recognition Implementation
GE - Aviation, Cincinnati, Ohio
Finance Professional with extensive knowledge of the Aviation industry over 15 years, located in both the United Kingdom and the United States.  I have also worked in Manufacturing, Engineering, Retail and Financial Services sectors during my career to date.
 
J. Wes Glass, Controller
Industrial Security Integrators, LLC, Herndon, Virginia
J. Wes Glass is currently the Controller at Industrial Security Integrators, LLC, an all-inclusive, high-end managed security services firm headquartered in Herndon, Virginia. With 12 years of accounting and finance experience, (even in his young age), he manages and maintains all facets of the financials in the Company, and strives toward countless levels of prosperity with the business and its employees.
 
Alison Higgins-Miller, CEO
Lightray Insights Pty Ltd, Sydney, Australia
Alison Higgins-Miller created Lightray Insights Pty Ltd, in October 2016, as the global sales arm for Excellence4U and their Lightray subsidiaries. With more than 20 years executive management experience, Higgins-Miller is responsible for building revenue.
 
Anila Kalleshi, Administrator
Anila Kalleshi's Center, Tirana, Albania
Her company named  Anila Kalleshi's Center has established a reputation as a leader in the weight loss field as an ethical company and has been in the business of transforming and enriching lives with a proven approach to rapid, safe and reliable weight loss since 1998 . Anila Kalleshi's Center has helped countless people feel more confident, look younger, healthier and happier than ever.
Noah Rowles, CEO
Rowles Holdings, LLC, Los Angeles, California
Iris Salinas, Global eCommerce Manager
Schlumberger, Houston, Texas
Iris is an international executive leader that excels in the execution of sales, sourcing, and contractor management projects, in the Oil and Gas industry. Iris has been recognized in Schlumberger as top 2015 Women in Technology, received the 2013 Performed by Schlumberger Bronze Award, and the 2016 Schlumberger Eureka Award for outstanding contributions to the Women Community.
Sanjay Sathe, President & CEO
RiseSmart, Inc., San Jose, California
Sanjay Sathe founded RiseSmart after more than two decades in marketing management, leading successful sales and marketing organizations domestically and internationally for more than 20 years. He has specialized in product marketing, CRM, loyalty programs, branding, marketing communications, public relations and strategic alliance initiatives for companies in telecommunications, banking, airline and technology. Sanjay served as vice president for enterprise data management for Sabre Holdings, the parent company of Travelocity and a $2.5 billion global leader in travel commerce. Before Sabre, Sanjay was senior vice president of marketing for Brierley & Partners, a CRM and loyalty management company that serves global brands such as Hilton HHonors, Hertz #1 Club Gold, Sony and Nokia. He also has worked in marketing management in Europe and Asia with Lufthansa, HSBC and other major corporations. Sanjay holds a Master of Business Management degree from the Asian Institute of Management in Manila, Philippines, and has completed an executive education program at the Wharton School of the University of Pennsylvania.
Shante Schroeder, Director of Growth
97th Floor, Lehi, Utah
Shante is the director of growth at 97th Floor, a full service Utah-based digital marketing agency awarded Agency of the Year at the 2014 and 2016 American Business Awards. Clients include Adobe, Citrix, Dell, ESPN, Time Warner Cable, O.C. Tanner and Zagg.
 
Shahara Wright, CEO
The CEO Effect, LLC, Stafford, Texas
Shahara Wright is an experienced and highly sought after business law attorney and business strategist.  She is the author of From Entrepreneur to CEO and host of the CEO Collaboration Circle.  Shahara founded The CEO Effect, LLC to work with small business owners who want to implement strategy to build capacity.