2017 Annual Reports & Publications Judging Committee
Chair:
Renee Mallonee, Director of Marketing
MONI Smart Security, Farmers Branch, Texas                                                                    
Committee:
Darryl Anderson, Vice President, Marketing & Communications
Javita International, Boca Raton, Florida
I am a self-starter; creative; get-things-done marketing professional. 20+ years of communications, public relations, media, Internet and marketing experience.
Jane Bryant, Director
Spire Communications, Potomac Falls, Virginia        
Lauran Cacciatori, Senior Director, Corporate Marketing & Communications
Deltek, Herndon, Virginia
Lauran is responsible for global communications at Deltek including Internal Communications, PR, Social Media and Analyst Relations. Since joining Deltek, she has launched its social media program, led the communications surrounding several acquisitions, and has helped Deltek earn numerous accolades through the company's Corporate Awards program.
Brenda Dukar, Board Member
Chugach Alaska Corporation, Colorado Springs, Colorado            
Derek Gerry, Director, Strategic Accounts
C-4 Analytics, Saugus, Massachusetts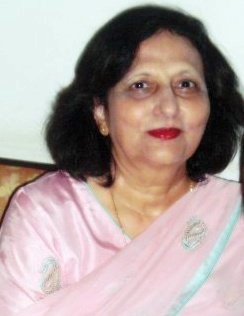 Batul Hasan, CEO
BSH Consultants, Karachi, Pakistan
M.A in Psychology , Certificate courses in Business Management, Management Excellence,  Consumer and Market Insight, Market Research Techniques •   Attended local and International Conferences.   •    Taught Psychology at University of Karachi, worked in Unilever for 17 years in Senior position. Managing my own Consultancy and agency for last 12 years.      
Anand Jagoda, Chief Creative Officer
www.smartannualreport.com, Colombo, Sri Lanka     
With a creative background and skilled in design, illustrations, typography and photography, Ananda heads the Design team and has been with Smart Media since its inception. Having completed several courses in Graphic Design, he drives his team to create and execute smart yet simple design ideas that communicate, across print, online and video formats. In his own inimitable and inspiring style and with his ingenuity and eye for the big picture, he often contributes to the strategic direction of the Company too.
Nitin Kumar, Senior Managing Director
FTI Consulting, San Francisco, California                  
Niki Naska, Communications Manager
EUREKA Secretariat, Brussels, Belgium
Experienced strategic communications professional. Proven ability to manage people, budgets and clients, build partnerships and secure new business. Multilingual, creative, organised and committed with excellent networking and interpersonal skills.
Fabi Preslar, President
SPARK Publications, Matthews, North Carolina
Keira Shein, Business Strategist & Communications Consultant
Shein Strategies, Baltimore, Maryland
Keira is a trusted strategic communications advisor to C-level executives of public and private companies, ranging from entrepreneurial start-ups to Fortune 100's. She is an expert in translating technology into positive, high-profile media stories and creating communication programs and strategies that help companies win customers and generate revenues.
Sylvia Slezak, Director of Marketing & Social Media
cityof.com, Corpus Christi, Texas
Peter Young, Senior Adviser, Social Media & Corporate Communications
RelaxNews Corporation, Pacifica, California