2016 Website & App Awards Judging Committee
Chair: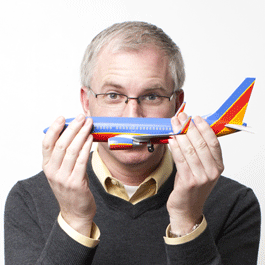 Eric Farr, Principal
BrainStorm, Inc., American Fork, Utah, USA
Eric Farr is a Principal at BrainStorm, Inc., a leading provider of end-user adoption and change management solutions. BrainStorm's mission is to change the way the world works. On top of changing the way the world works, BrainStorm is known for being one of the best places to work in the country. BrainStorm was named to Outside's Best Places to Work for the fourth consecutive year, three time Utah Business Best Companies, and was featured twice on Fortune.com for being one of the 100 best places to work for both women and camaraderie in the nation. Corporate culture isn't the only award-winning aspect of the company: BrainStorm has also been recognized by Microsoft, Zip Recruiter, and, of course, the Stevies for their outstanding products and services.

Eric, recently named one of the Ten Coolest Entrepreneurs by Utah Valley Business Q Magazine, has over 20 years of experience in entrepreneurship and business leadership, and has been instrumental in building BrainStorm's unique relationships with its customers and partners.  In Eric's free time you can find him exploring each corner of the world, often on a motorcycle.

Eric was thrilled to have BrainStorm honored in the 2015 Stevie Awards and is looking forward to being the Chair of the committee judging the Website and App Awards for the 14th annual American Business Awards.
Committee:
Lisa Abeyta, Founder & CEO
APPCitylife, Inc., Albuquerque, New Mexico, USA
Stephen Berner, SVP, New Business & Corporate Marketing
The Biondo Group, Stamford, Connecticut, USA
30 years in marketing and publishing has allowed Stephen Berner the opportunity to lead high-profile marketing programs, ranging from visual identity, brand development and retail environmental to magazine relaunches, major consumer events, as well as product packaging programs and a range of interactive initiatives for an exceedingly diverse client list.
Lee Caswell, Vice President, Product, Solution & Services Marketing
NetApp, Sunnyvale, California, USA
Lee Caswell is vice president of Product, Solutions and Services Marketing at NetApp, where he leads a team that speeds the customer adoption of new products, partnerships, and integrations. Lee joined NetApp in 2014 and has extensive experience in executive leadership within the storage, flash and virtualization markets. Lee holds a bachelor of arts degree in economics from Carleton College and a master of business administration degree from Dartmouth College.
Travis Cook, CEO
Appigo, Lehi, Utah, USA
Owner and CEO of Appigo, a Utah startup with awesome productivity solutions including top-ranked Todo. Also Co-founded SolutionStream, a world-class custom development shop. Travis is an active angel investor financing deals on both the equity and debt side. He is also Involved heavily in student mentoring and entrepreneurship as a Founder in Brigham Young University's Center for Technology and Entrepreneurship.
Suzanne Darmory, Executive Creative Director
Acxiom Impact, New York, New York, USA
Suzanne has over 20 years of international, award-winning experience creating groundbreaking integrated solutions for highly recognizable clients at world-class agencies. Suzanne is currently Executive Creative Director at Acxiom, responsible for setting the overall strategy of Acxiom Impact creative agency, advising clients on creative strategy, and leading business development for the agency while strengthening the creative offering and growing the creative business.
Joy Deep Nath, Co-Founder
Splash Math, Mountain View, California, USA
Joy Deep Nath is a computer science engineer turned entrepreneur who believes in harnessing the power of mobile and web technologies to create useful products and profitable businesses. Having founded two edtech startups, Joy has taken up roles from writing code to, marketing to biz dev and partnerships to successfully grow his companies.
Frankie DiCarlantonio III, Director of Business Operations
Scaffidi Restaurant Group, Steubenville, Ohio, USA
Frank is the Director of Business Operations for the Scaffidi Restaurant Group, overseeing four divisions of an ever-expanding food service corporation. He is also involved multiple community and civic organizations as well as attends school full time to further his education with graduate studies.
David Gardner, Managing Partner
Caliber Wealth Management, Orem, Utah, USA
Dave earned his Bachelor of Science degree in Business Management with an emphasis in Finance from Brigham Young University. While attending BYU, the National Society of Collegiate Scholars honored him for his academic skills and leadership abilities. Prior to founding Caliber Wealth Management, Dave spent several years with Merrill Lynch. Dave brings a multitude of financial skills to the firm. He believes that the key to a successful practice is to provide a high level of service to a select group of clients. In his free time, Dave supports local entrepreneurs and serves on the board of the BYU Rollins Center for Entrepreneurship and Technology.
Joseph Kennedy, Director: Architecture, Integration & Mobile Development
PwC, Boston, Massachusetts USA
Joe leads Architecture, Integration and Mobile Development capabilities serving PwC's Financial Services clients
Frank Laudo, Creative Director
Independent Creative Director, Dallas, Texas, USA
Frank is an International award-winning Creative Director, creative leader with 35 years of innovation and success in brand building and bottom-line results through general, direct and experiential marketing.
Thomas W. Lewis III, Principal
Pennbridge Lodging Corp, Bluffdale, Utah, USA
Tom is a co-founder of Pennbridge Lodging, a real-estate investment firm focused on hotel development, acquisitions, and management. Pennbridge has developed and acquired hotels in multiple states and is a franchisee of Marriott and IHG. Tom was educated at Brigham Young University and the Wharton School of the University of Pennsylvania.
Jeff Lind, Partner
Codeword, Salt Lake City, Utah, USA
As a founding partner at Codeword, a hybrid PR agency, Jeff Lind is based out of Salt Lake City, UT and works closely with major tech companies in a wide span of industries. Jeff comes from Wall Street where he worked in M&A acquisitions, corporate finance and business development.
Mia Mabanta, Direct of Marketing and Revenue Products
Quartz, New York, New York, USA
Mia Mabanta is Quartz's director of marketing and revenue products. Mia has spent her career bringing innovative business strategies to different industries, first at the Brookings Institution, where she advised private and public sector leaders on underserved markets, and later by helping to start HelloWallet, an award-winning financial guidance service that was acquired by Morningstar. Her work has been featured in the New York Times, Wall Street Journal, BusinessWeek, Harvard Business Review, and others. Mia has a BA from Colgate University and an MBA from the Stanford Graduate School of Business.
Frances McCutchon, Director of Marketing
PFL.com, Bozeman, Montana, USA
Passionate about data driven marketing that creates relevant, compelling customer experiences and drives top line revenue.
Andrea Meyer, PR & Corporate Communications
Chicago, Illinois USA
Andrea Meyer has worked on both the agency and client side of PR with internal communications and marketing in the mix. Andrea has had the privilege to work on a host of stellar brands including Cartier, Lucasfilm, Montblanc, Sony (the North American launch of the PlayStation), Verizon, Weber and Toyota.
Ursula Milan, E-commerce Manager, Technology and Operations Initiatives
MoMA, The Museum of Modern Art, New York, New York, USA
Ursula Milan leads E-Commerce Technology & Operations Initiatives at The Museum of Modern Art. She was recently involved in MoMA Store redesign work that involved content and Javascript optimization, building new UI that attracts sales, bug fixing as well as third-party software integration.
Derek Miner, Co-Founder
Tech Trep Academy, Spanish Fork, Utah, USA
Derek began his career as an entrepreneur before he even graduated college – during his senior year he was part of the leadership team behind ah-ha.com, eventually overseeing the company's successful acquisition and subsequent public offering in 2004. Derek then went on to co-found Orangesoda.com and overseeing another successful acquisition by the Deluxe Corporation. Derek then moved to Contour, an action camera company, and helped lead them to a successful merger/acquisition in the summer of 2015.Derek serves on several company advisory boards including the UVU Gift Planning Advisory Board and the Associate Entrepreneur Founders Organization at Brigham Young University.
Nick Padley, Director of Training
C2D Learning, Overland Park, Kansas, USA
Serving as Director of Learning, Nick works with and trains new clients for success with implementing their online learning courses.
Jessica Puchala, Communications Manager
GED Testing Services, Washington, D.C., USA
I'm an award winning social media strategist with 17 years of professional communications experience. I've worked in various industries including television news, crisis management and state government.
Trent Read, CEO & Managing Director
Greener Equity, American Fork, Utah, USA
Trent runs Greener Equity - one of the premier valuation firms in the country. Prior to Greener Equity, as a CFO, he helped build and sell two successful venture-backed startups. He was also an investment banker at top global firms working with tech, media, and telecom businesses.
John Richards, Founder/CEO
FirstStep Capital, LLC, Provo, Utah, USA
Entrepreneur (multiple multi-million dollar exists including a IPO), angel investor (hundreds of investments), educator (BYU), and mentor. Expert in lean startup and startup companies.
Cory Taylor, Customer Experience, Senior Manager
Cory Taylor, Brooklyn, New York, USA
Over the past decade, Cory Taylor has led customer experience teams within leading startups and products. Companies include Webs, Squarespace and Vistaprint. He's implemented organizational structures, processes, channel development and metrics for two core goals - product feedback and operational efficiency.
Matthew Toren, Co-Founder
YoungEntrepreneur.com, Scottsdale, Arizona USA
Matthew Toren is an award winning Author, Serial Entrepreneur, Mentor & Investor. Co-Founder of iSmallBusiness.com and YoungEntrepreneur.com which was acquired by Entrepreneur Media in 2011. Adam, along with his brother Matthew currently own and operate a successful media company which includes several online companies. The brothers are the authors of the award winning book: Kidpreneurs.org. Their latest book is called Small Business BIG Vision - Lessons on How to Dominate Your Market from Self-Made Entrepreneurs Who Did it Right - SBBV.com.
Karri Van Dell, Vice President & Director, Sales & Marketing
Continental Stock Transfer & Trust Company, New York, New York, USA
Karri is responsible for strategically growing the business by nurturing relationships with new clients and partnerships interested in tailored and flexible services and by spearheading Continental Stock Transfer & Trust's brand and marketing efforts. She has more than 28 years of service in the industry, most notably 23 years with a Fortune 500 financial institution.She is a member of NASPP, SSA and NIRI and President of Midwest Securities Transfer Association.
Marie Wiese, President & Founder
Marketing CoPilot, Toronto, Ontario, Canada
Marie Wiese is founder of Marketing CoPilot, a leading Canadian digital marketing agency that helps companies' increase sales using digital and content marketing. She is an entrepreneur, keynote speaker, mother and writer. Marie has spoken at industry events for the Canadian Marketing Association and Marketing Sherpa in the United States.